This week's wholesome dinner recipes meal plan includes five wholesome dinner recipes from The Happiness Kitchen. Jasmin is the cook behind this beautiful blog and here is an introduction from her:
"I've always been in love with food. There so many different elements that food entails: flavours, emotions, memories. I've also always been very interested in health and nutrition. Eating well and paying more attention to how I feel on the inside rather than what I look like on the outside has really helped me embrace self-love and health. The Happiness Kitchen is my little corner of the internet where I share healthy, nutritious, delicious recipes that make the body just as happy as the taste buds. Outside of the kitchen and this blog, I love playing piano, reading, any outdoor activity, wilderness camping, and laughing"
For more delicious and nutritious real food recipes from The Happiness Kitchen be sure to connect on social media!
Click here for this week's grocery shopping list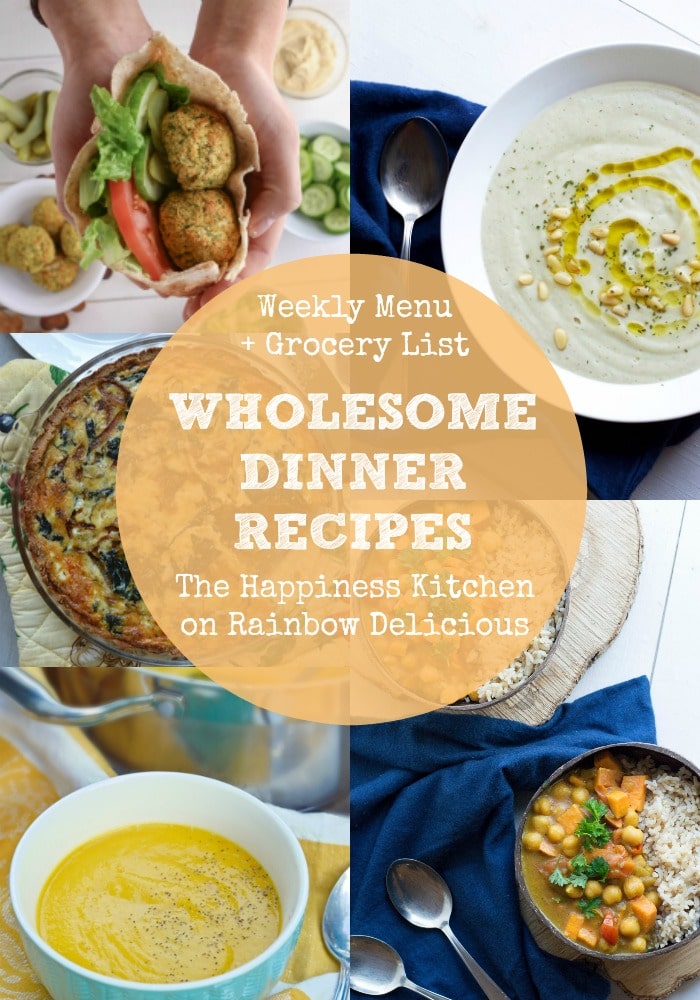 Wholesome Dinner Recipes from The Happiness Kitchen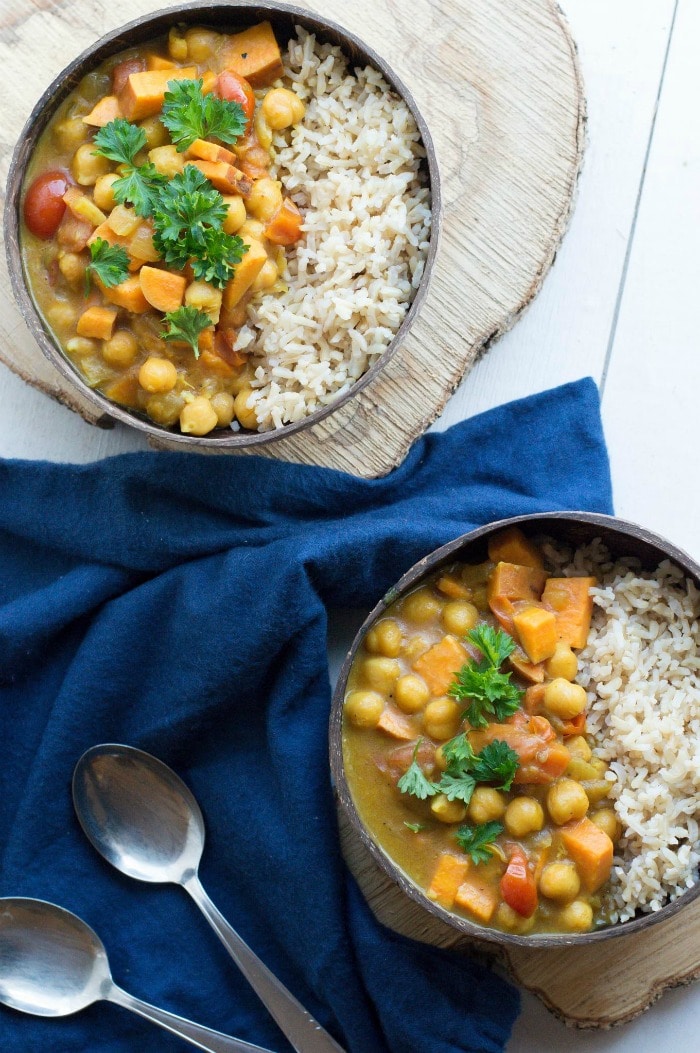 Chickpea Sweet Potato Curry
Prep Time: 15 minutes Cook Time: 30 minutes Total Time: 45 minutes
Ingredients: avocado or olive oil, yellow onion, garlic cloves, ginger, coconut milk, turmeric, curry powder, black pepper, coconut sugar, soy seasoning, diced sweet potato, diced tomatoes, chickpeas.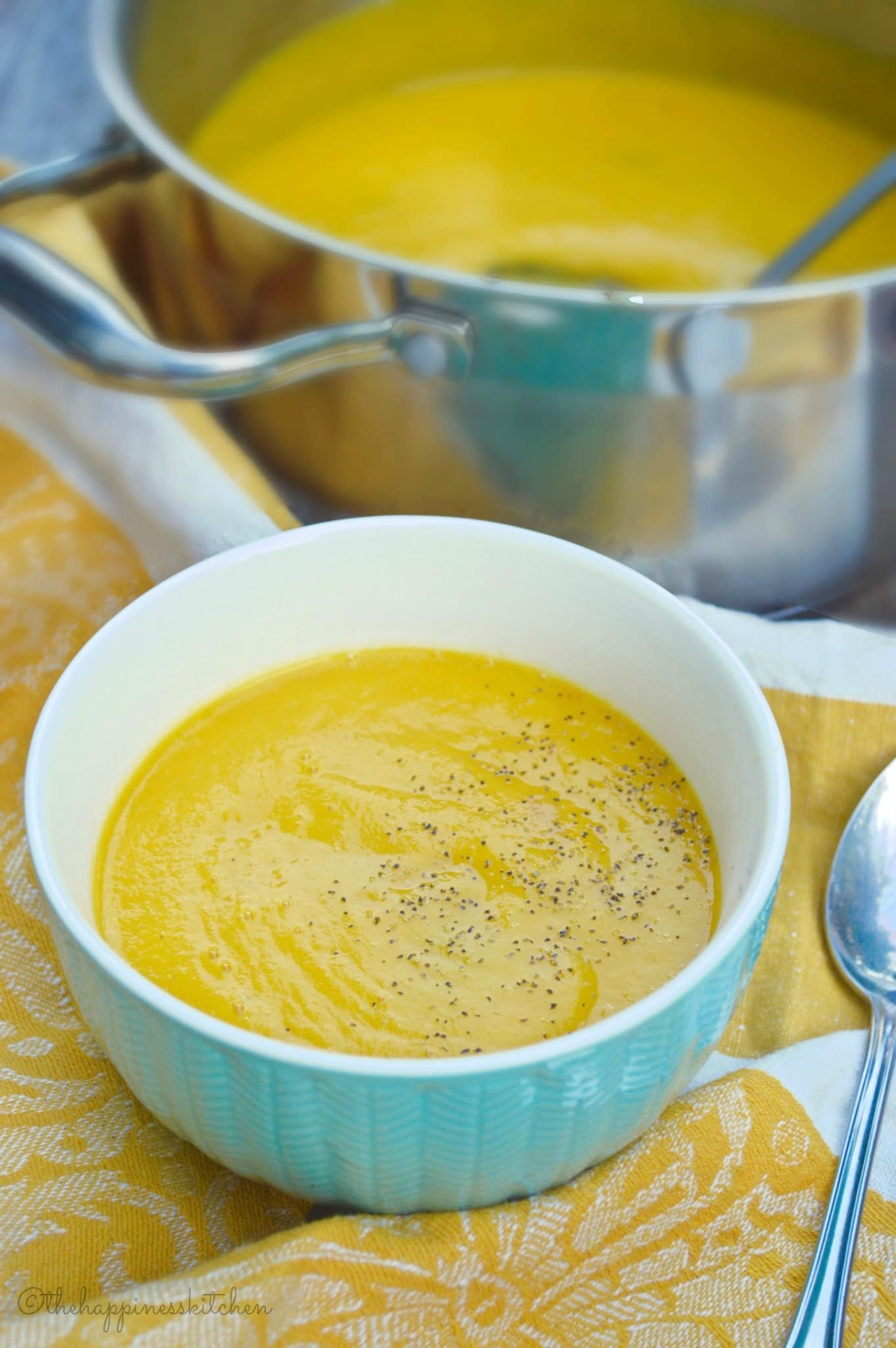 Roasted Butternut Squash Soup
Prep Time: 1 hour Cook Time: 7 minutes Total Time: 1 hour 7 minutes
Ingredients: butternut squash, salt, pepper, nutmeg, cinnamon, coconut or avocado oil, onion, garlic, broth, butter or olive oil.
I love a good butternut squash soup and that this particular one roasts the butternut squash giving it a sweet and deep flavor. The recipe recommends coconut or avocado oil but you can use any vegetable oil that you prefer (like olive).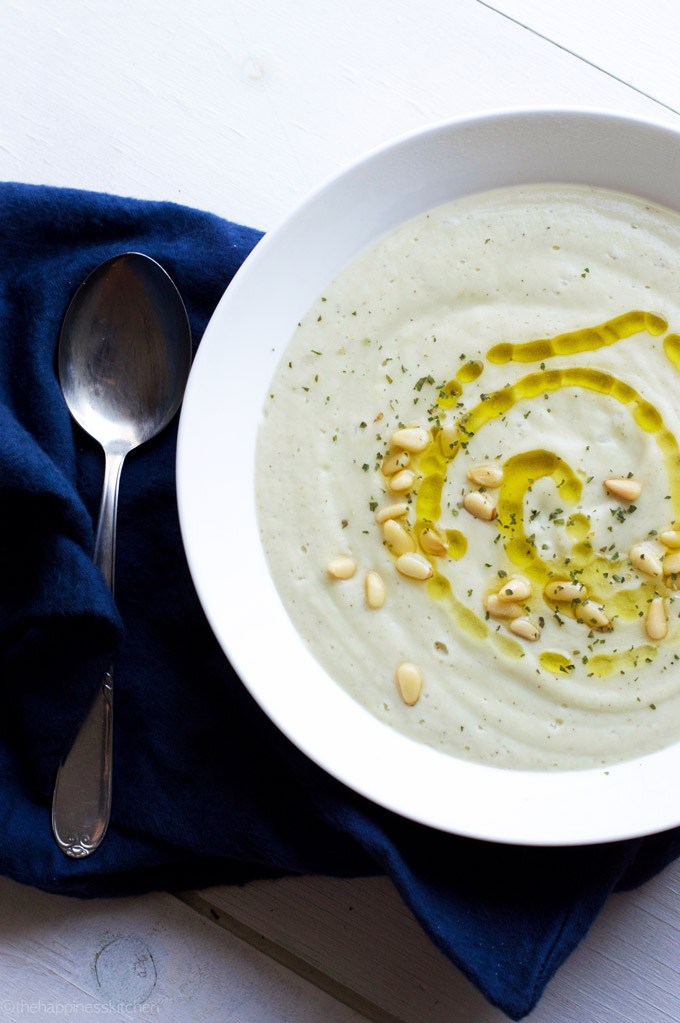 Creamy Parsnip Soup
Prep Time: 10 minutes Cook Time: 20 minutes Total Time: 30 minutes
Ingredients: avocado oil, onion, garlic, potatoes, parsnips, celery, apple, stock, cashew milk, bay leaf, dried thyme, black pepper, salt. Toppings: parsley, olive oil, pine nuts.
Whenever I get parsnips in my produce box I never really know what to do with it, until now! If you'd rather use dairy instead of cashew milk you can substitute with cream or milk.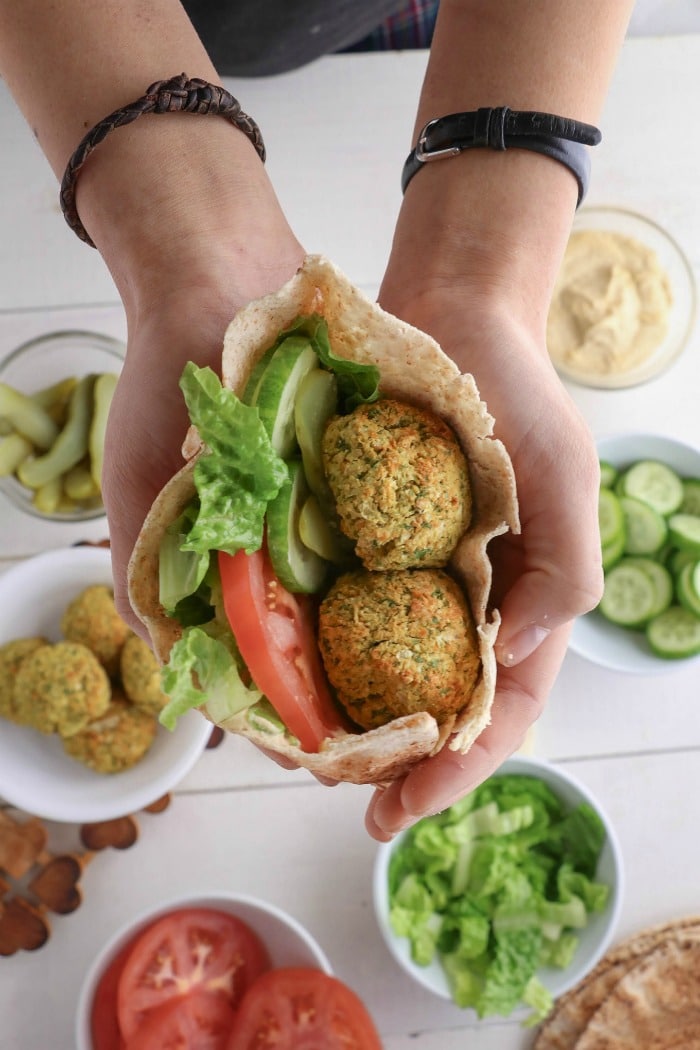 Easy Homemade Baked Falafels
Prep Time: 10 minutes Cook Time: 45 minutes Total Time: 55 minutes
Ingredients: chickpeas, yellow onion, parsley, garlic, chickpea, salt, cumin, pepper, coriander, cayenne, cardamon. For serving: tomato, lettuce, cucumber, hummus.
Falafels make a perfect light dinner. It is great with either hummus or tzatziki.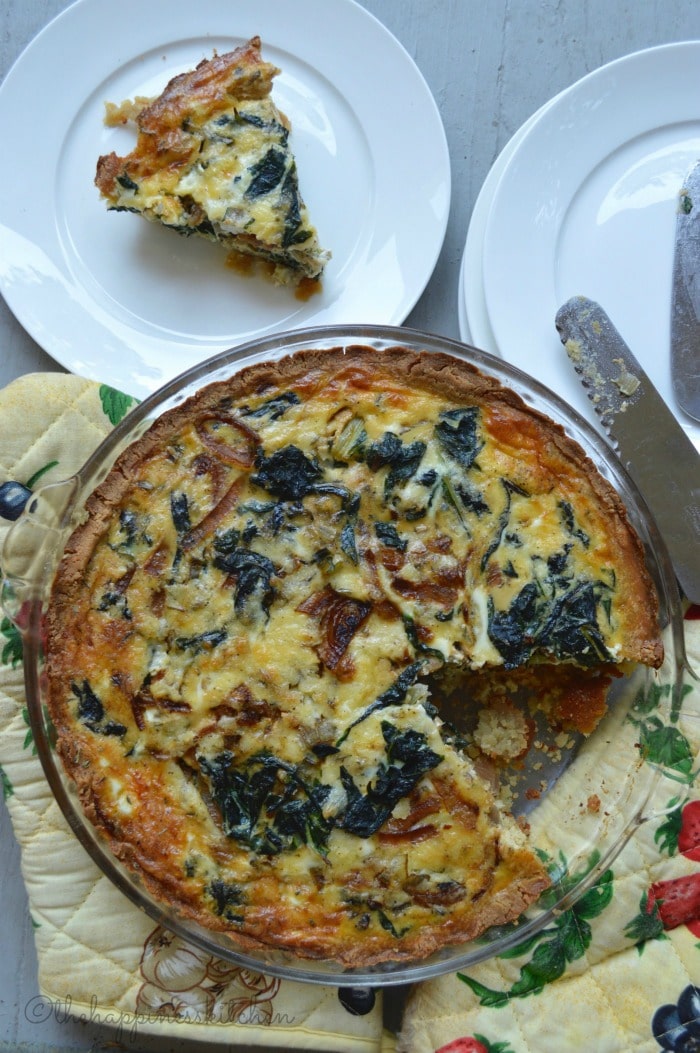 Swiss Chard and Caramelized Onion Quiche
Prep Time: 25 minutes Cook Time: 50 minutes Total Time: 1 hour 15 minutes
Ingredients: swiss chard, yellow onion, avocado oil, eggs, milk, cheddar, black pepper, salt, thyme, pre-made crust.
This recipe includes a unique and very healthy homemade crust, or you can just buy your favorite pre-made pie crust. I love that this recipes uses every part of swiss chard leaves including the stems. Again, feel free to use your oil of preference if you don't have avocado oil.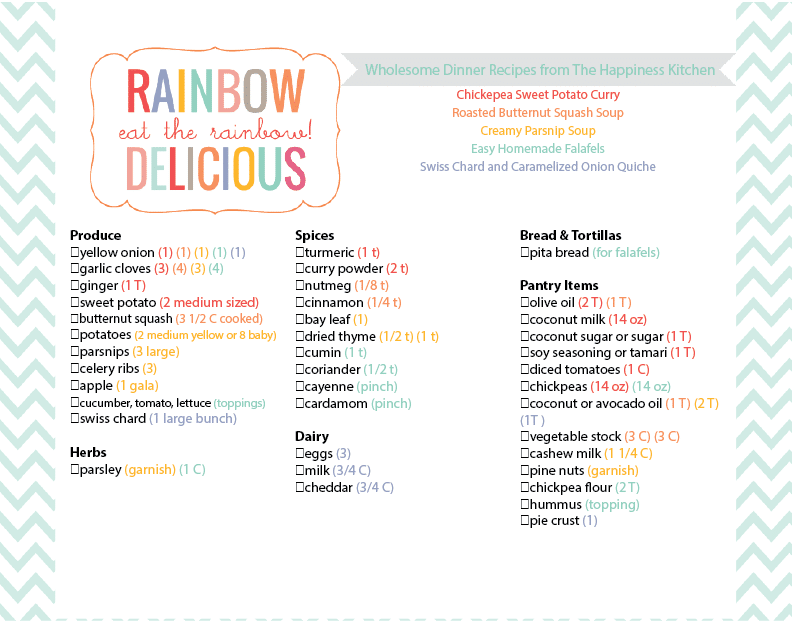 If you make any wholesome dinner recipes from The Happiness Kitchen meal plan on Rainbow Deliciouplease share on instagram using hashtag #rainbowdelicious & #thehappinesskitchen and tag me at @rainbowdelicious , I'd love to see what you are up to in your kitchen!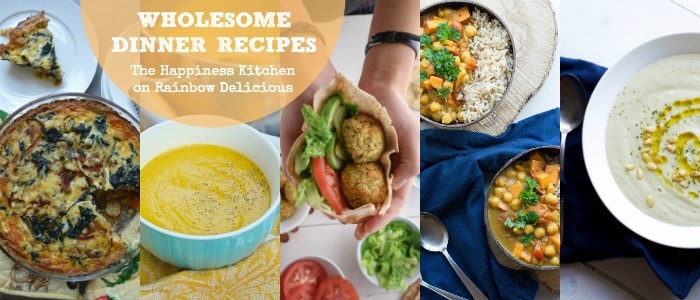 Some links on this site are affiliate links and I may earn a small commission at no cost to you. Thank you!
(Visited 1,013 time, 1 visit today)