Pineapple upside down cakes are certainly tasty, but there are so many different kinds of upside down cake recipes to chose from. Expand your upside down cake horizons and enjoy this round up of 15 insanely delicious and special upside down cake recipes. You'll love the variety of unique ingredients for both the fruit topping and the cake batter.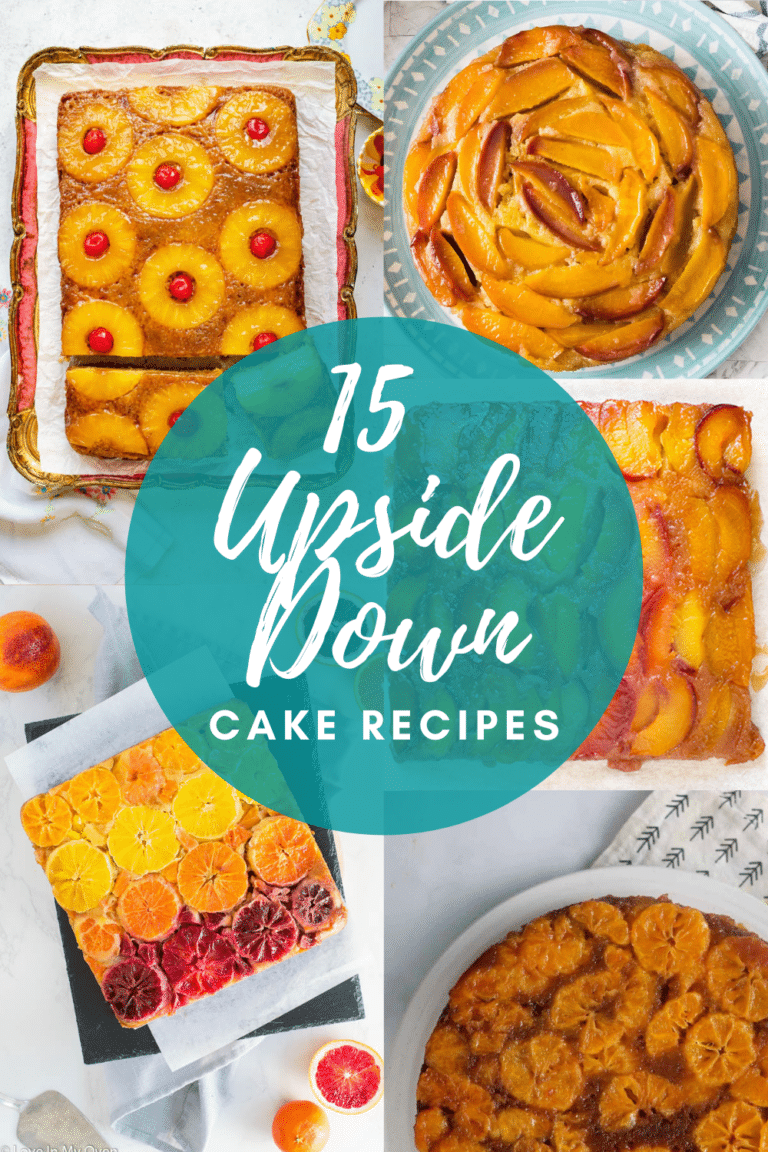 Whenever I make an upside down cake I always think of the poem from this Reluctant Dragon cartoon clip:
Sweet little upside down cake, cares and woes you got em'
Poor little upside down cake, your top is on your bottom.
Alas little upside down cake, your troubles never stop!
Because little upside down cake, your bottoms on your top!
Upside Down Cake Recipes
Enjoy these 15 Delicious Upside Down Cake Recipes and let me know in the comments which one is your favorite!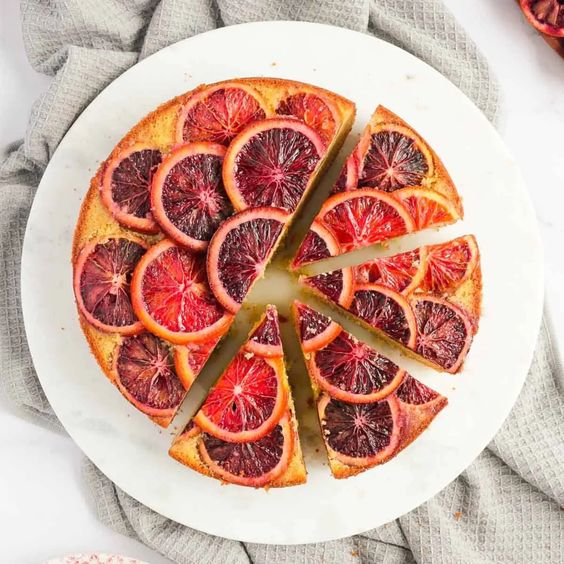 How gorgeous is this blood orange upside down cake from A Baking Journey?! It's the perfect cake to brighten up a winter's day. For more citrus recipes check out this citrus round up!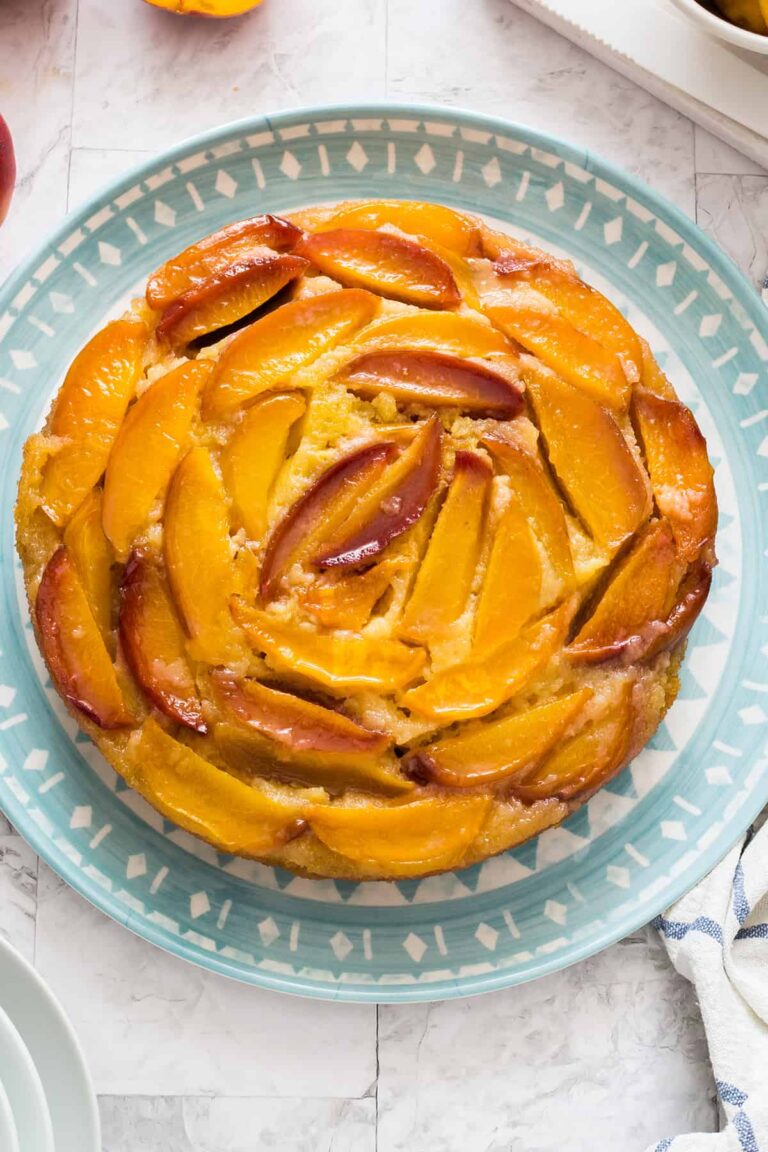 This upside down peach cake from Un Cappuccino La Mattina is moist and juicy, easy to make, and is a perfect dessert for a summer meal.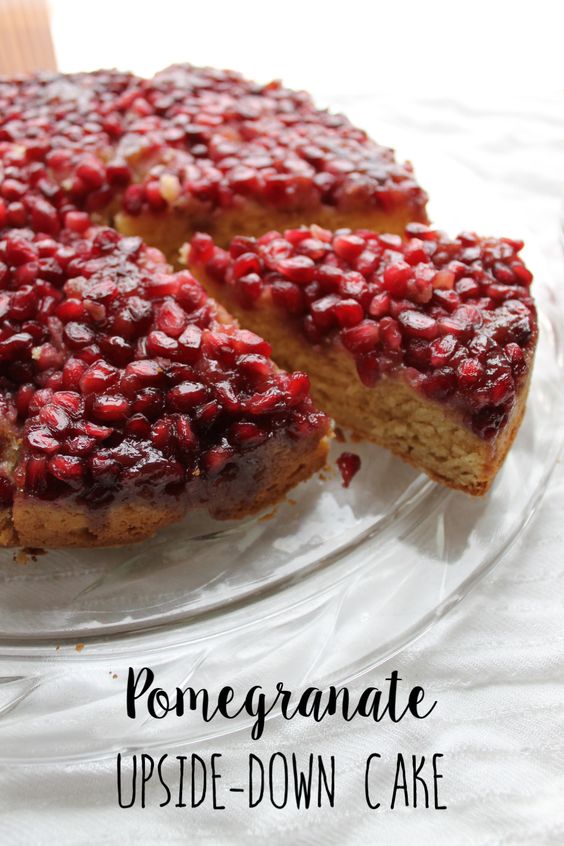 This pomegranate upside down cake from As For Me and My Homestead is a fun and festive way to use this seasonal fruit!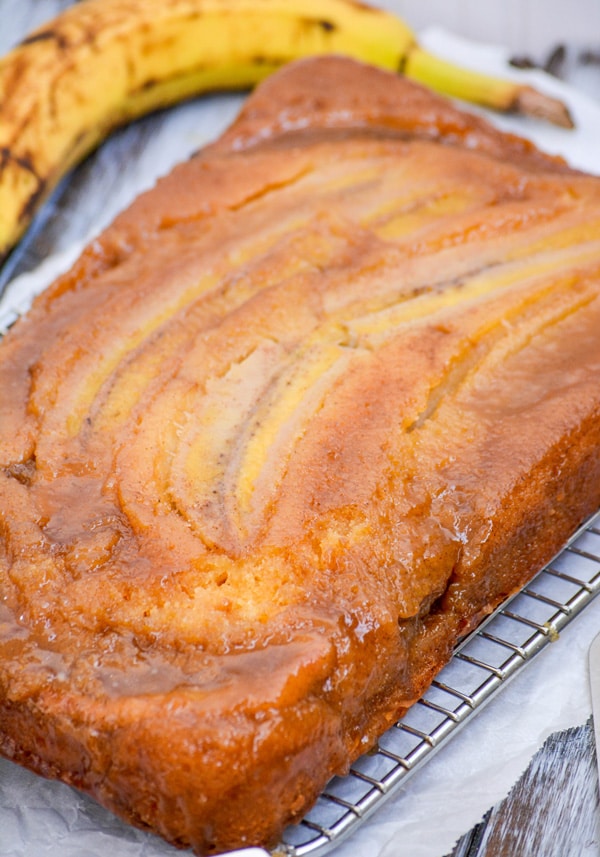 If you love banana's foster then you'll love this boozy, caramelized, fruit filled, spongy banana foster's upside down sheet cake from 4 Sons 'R' Us.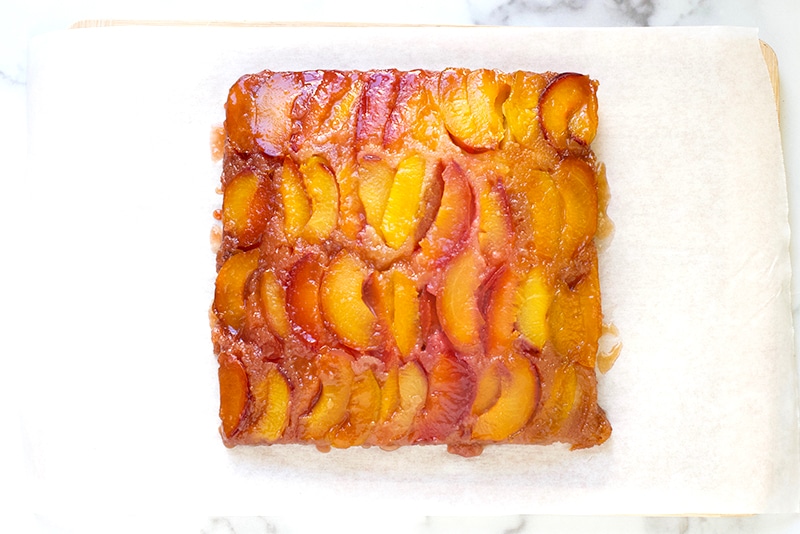 This delicious plum upside down cake uses a variety of plums and is made in a square pan for unique presentation.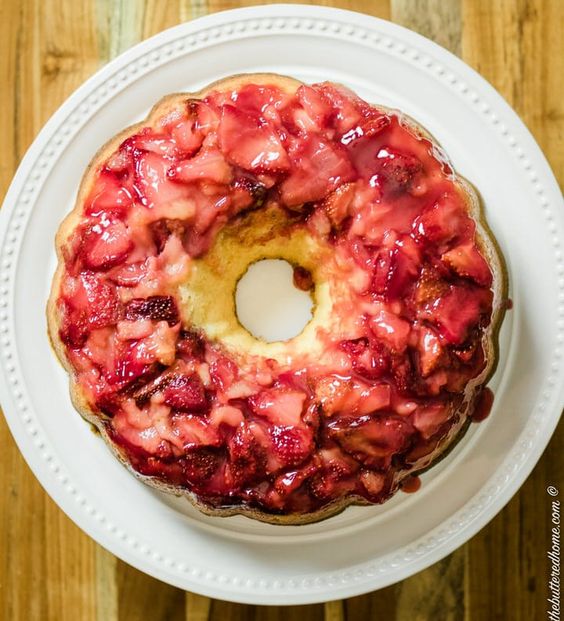 This strawberry upside down cake from The Buttered Home is a fun twist on the traditional upside down cake and tastes amazing during peak strawberry season! For more strawberry recipes check out this strawberry recipe round up.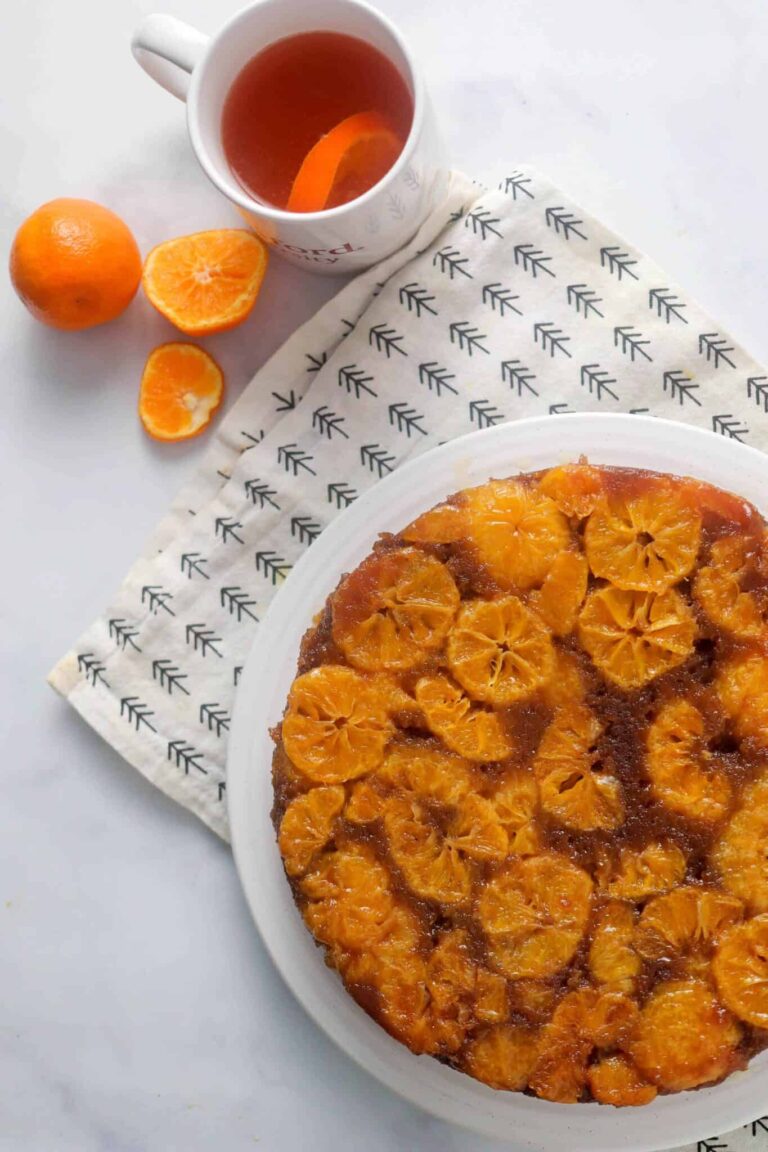 This mandarin upside down cake from Urban Farmie has a cocoa flavored cake base, a deep caramel layer, and would taste amazing with a scoop of vanilla ice cream.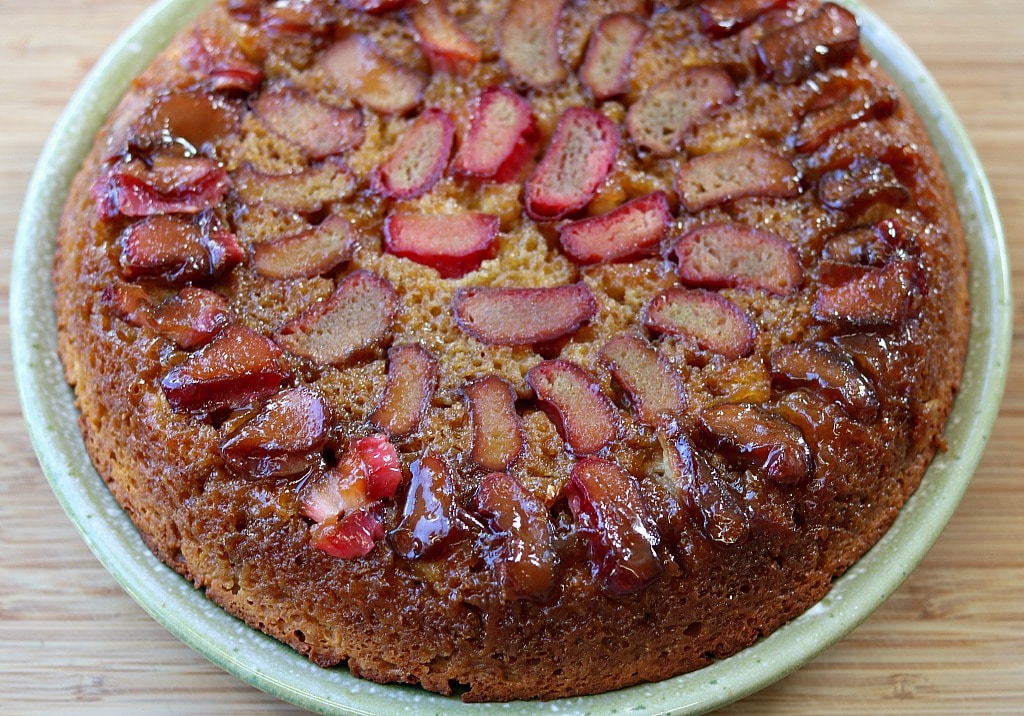 Rhubarb is actually a vegetable, but is enjoyed often like it is a fruit and is the star in this rhubarb upside down cake from Grow Forage Cook Ferment.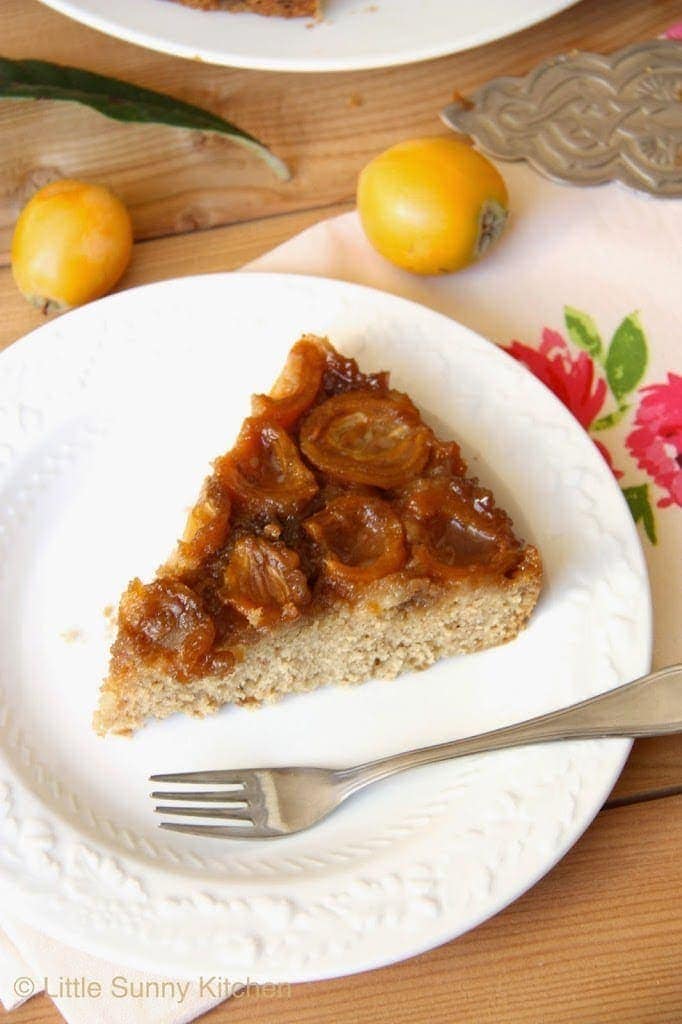 If you're lucky enough to have a loquat tree you have to try this loquat upside down cake from Little Sunny Kitchen!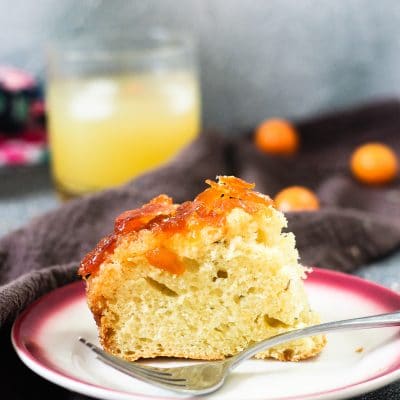 If you love kumquats you must try this kumquat lavender upside down cake from Global Kitchen Travels.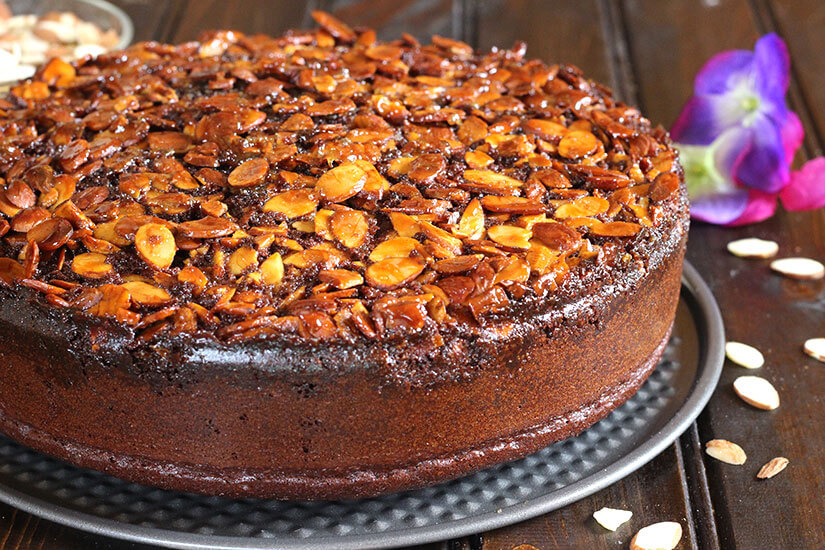 Swap out fruits for nuts in this decadent chocolate almond upside down cake from Cook with Kushi.

I love how this citrus upside down cake from Love in My Oven uses a variety of orange to create this colorful dessert!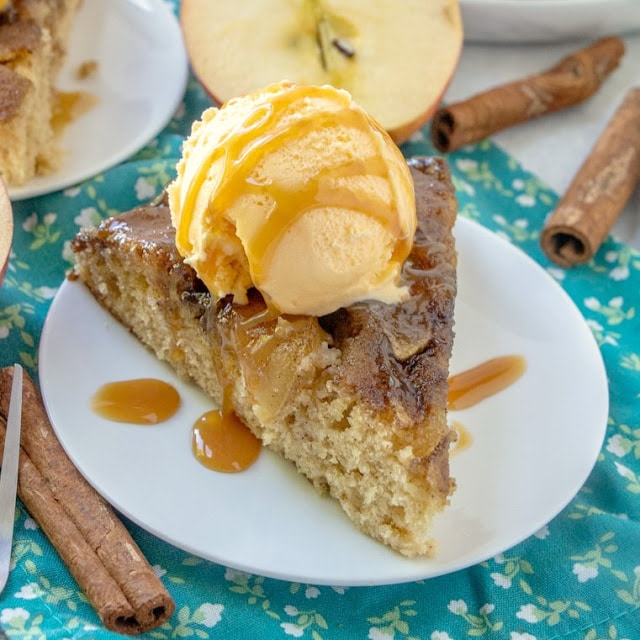 This apple upside down cake from Cooking with Carlee is made in a cast iron skillet and is a delicious Fall treat sure to put a smile on your face!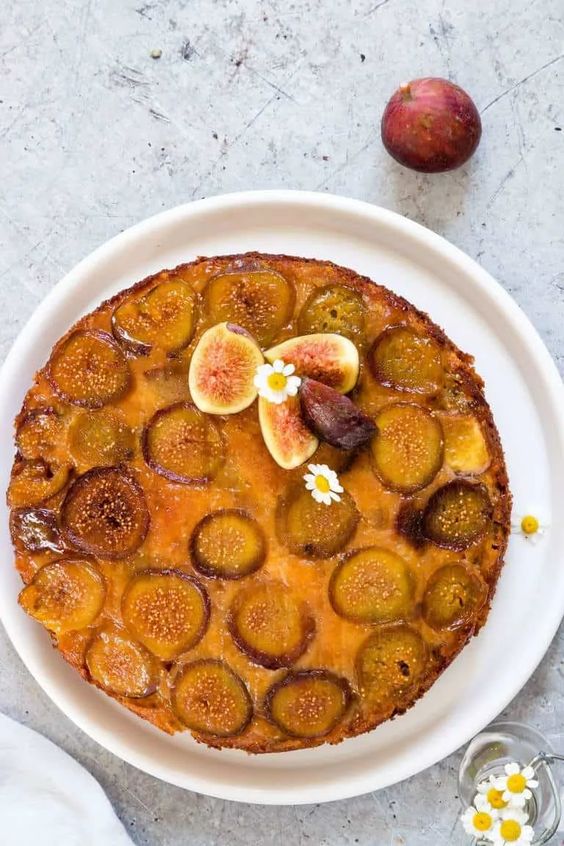 This gorgeous and gluten free fig upside down cake spotted on Recipes from a Pantry is a perfect want to celebrate fig season! For more fig recipes check out this fig recipe round up.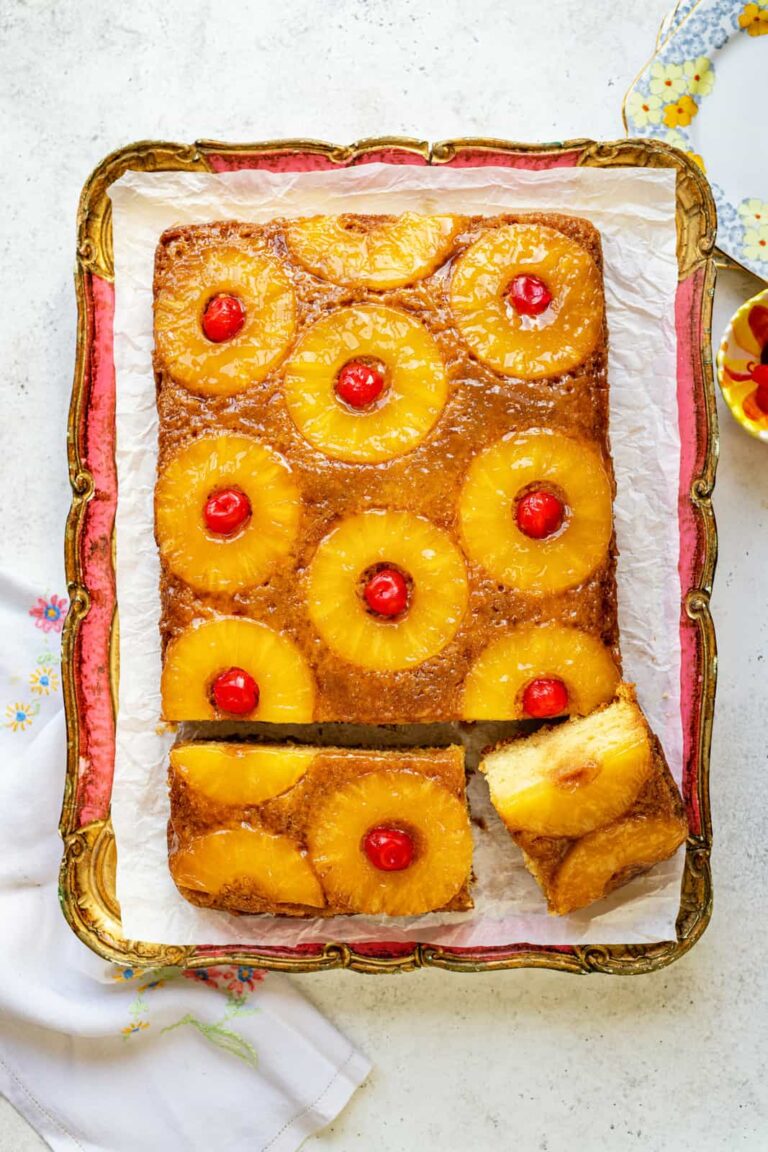 This traditional pineapple upside down cake from Super Golden Bakes is simply the BEST! A fluffy buttery vanilla sponge with a luscious topping of caramelized pineapple and cherries.
You'll Also Love These Posts!
If you make any of these unique upside down cake recipes please share on instagram using hashtag #rainbowdelicious & and tag me at @rainbowdelicious , I'd love to see what you are up to in your kitchen!
Some links on this site are affiliate links and I may earn a small commission at no cost to you. Thank you!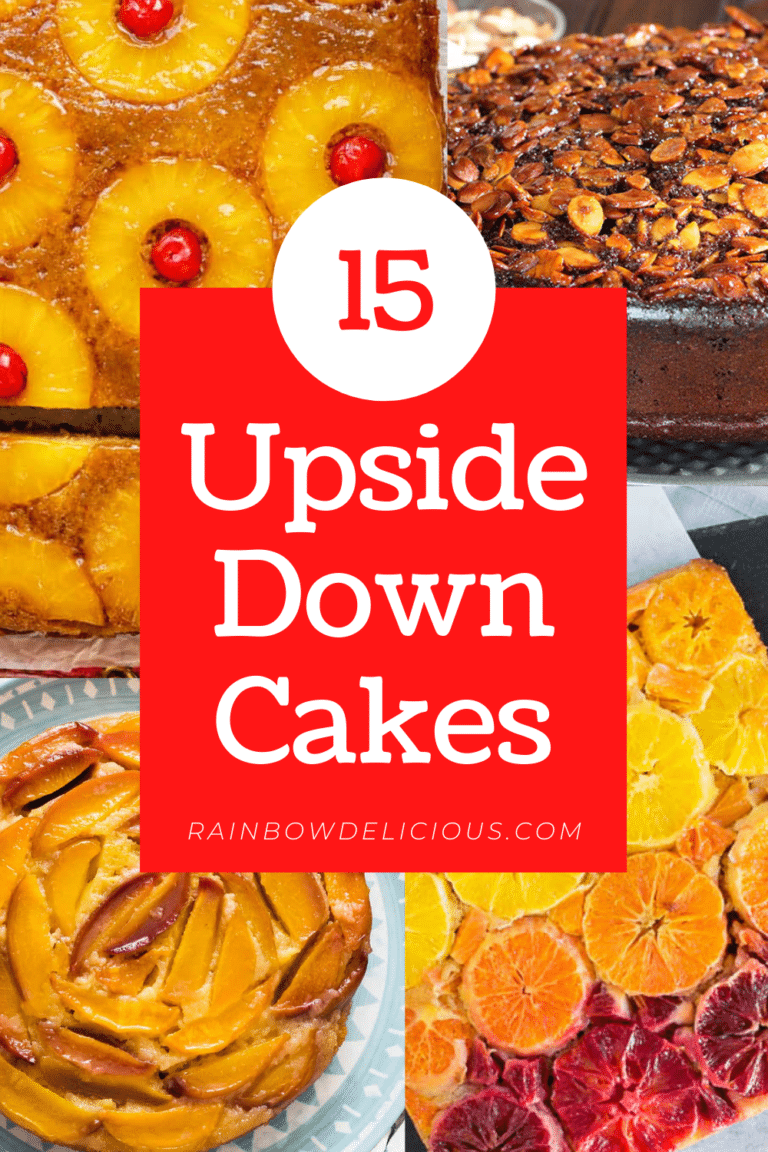 (Visited 1,484 time, 1 visit today)