Get ready for some delicious vegetarian quesadillas! When I hear the word quesadilla my first thought is simple: cheese + tortilla, but they can be so much more than that! Even when quesadillas have complex flavors added into the mix they are still quite simple to make.  I have compiled a list of ten delicious vegetarian quesadillas for your enjoyment and will share ten meat-filled quesadilla recipes next week as well.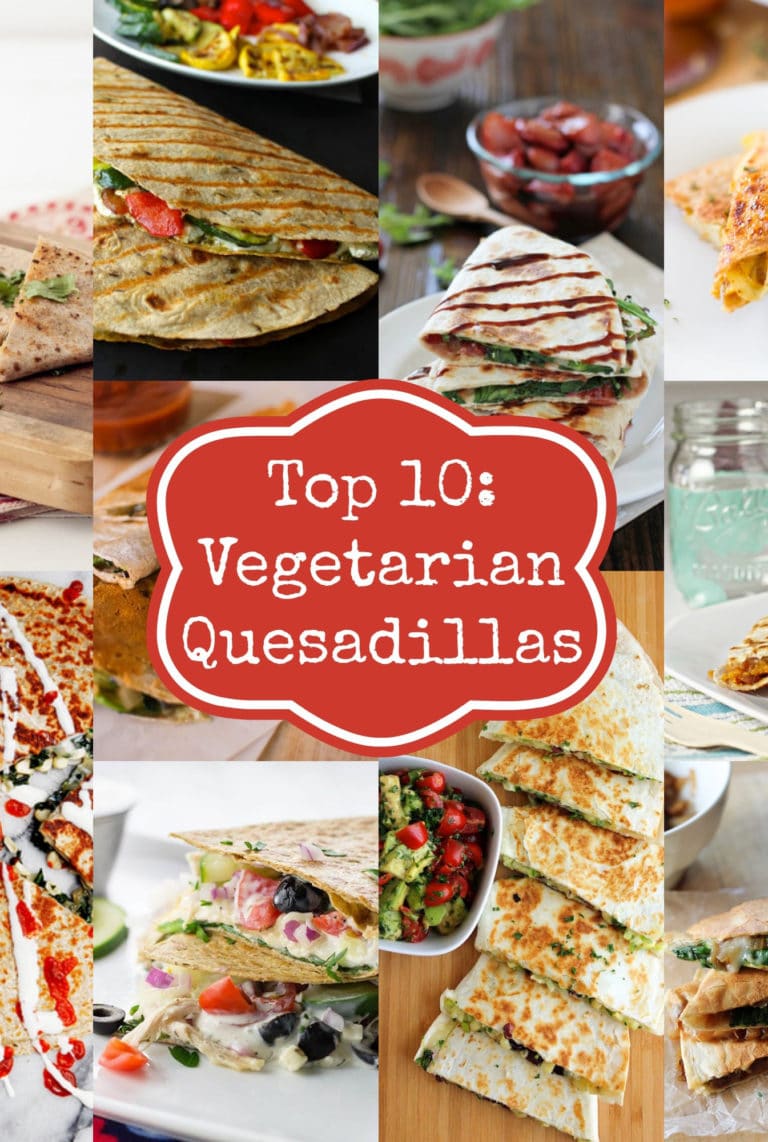 Vegetarian Quesadillas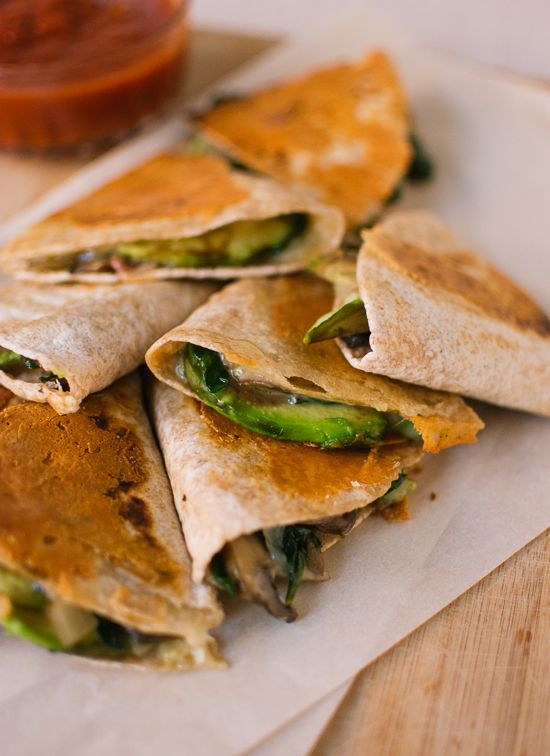 Crispy Mushroom, Spinach and Avocado Quesadillas from Cookie and Kate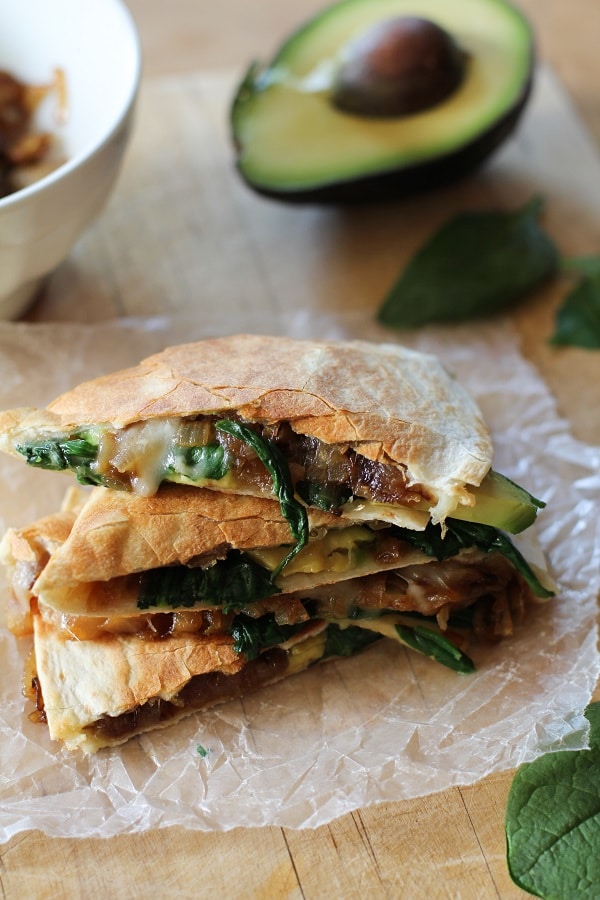 Caramelized Onion, Spinach and Avocado Quesadillas from Oh My Veggies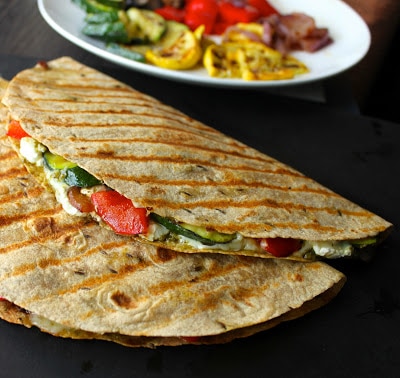 Grilled Vegetable Quesadillas with Goat Cheese and Pesto from Domesticate Me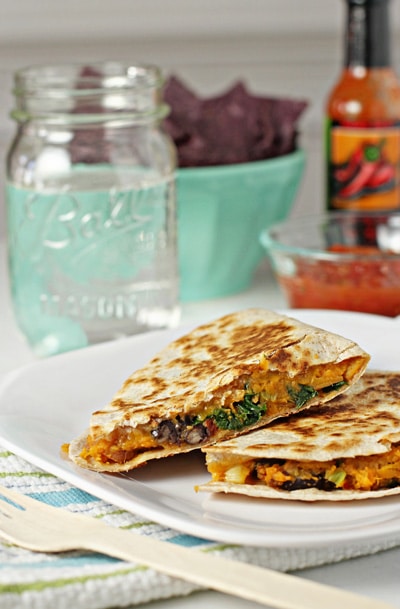 Sweet Potato, Black Bean and Kale Quesadillas from Cookie Monster Cooking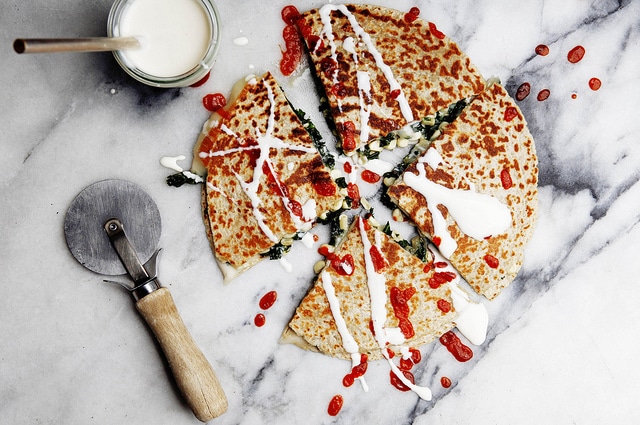 Kale and Corn Quesadillas from Food52

Greek Quesadillas from Skinny Mom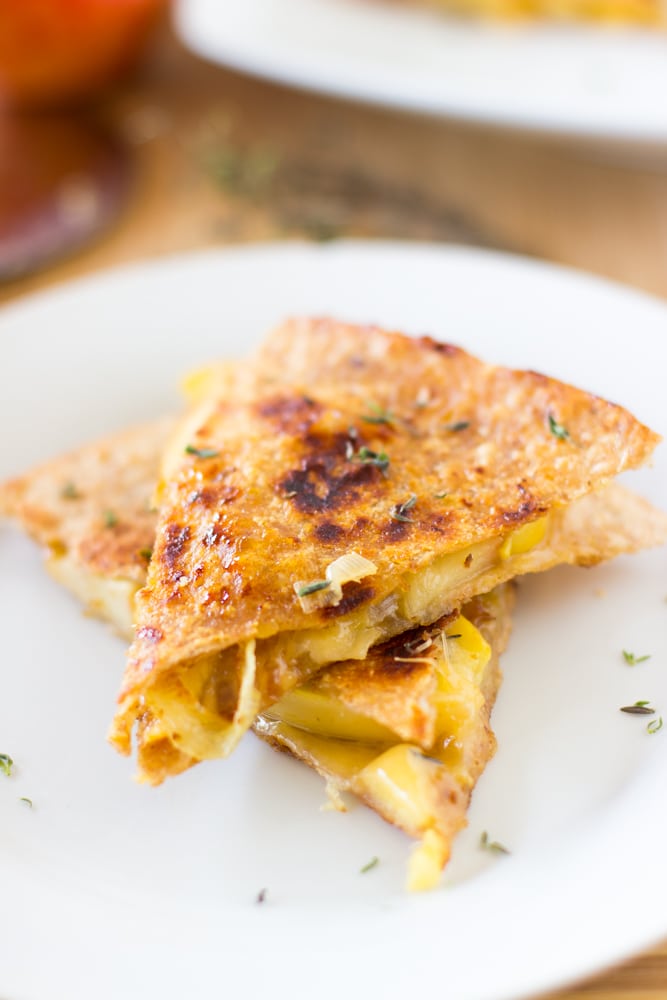 Apple, Gouda and Caramelized Onion Quesadillas from Jessica in the Kitchen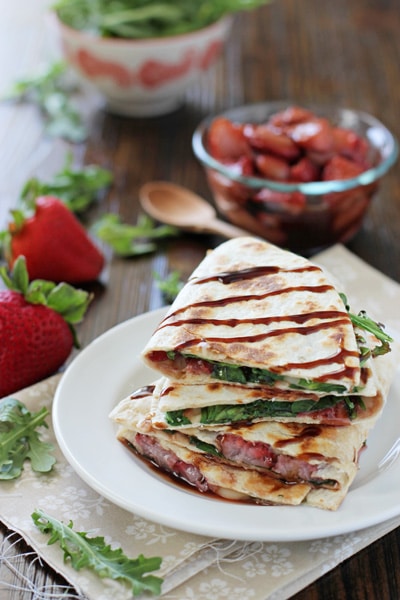 Roasted Strawberry, Brie and Arugula Quesadillas from Cookie Monster Cooking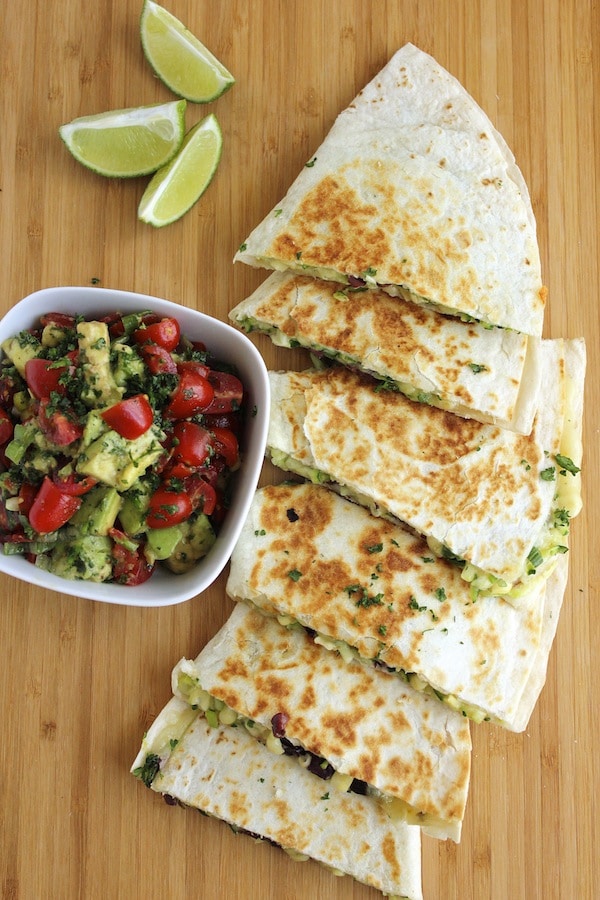 Zucchini, Corn and Olive Quesadillas from Green Valley Kitchen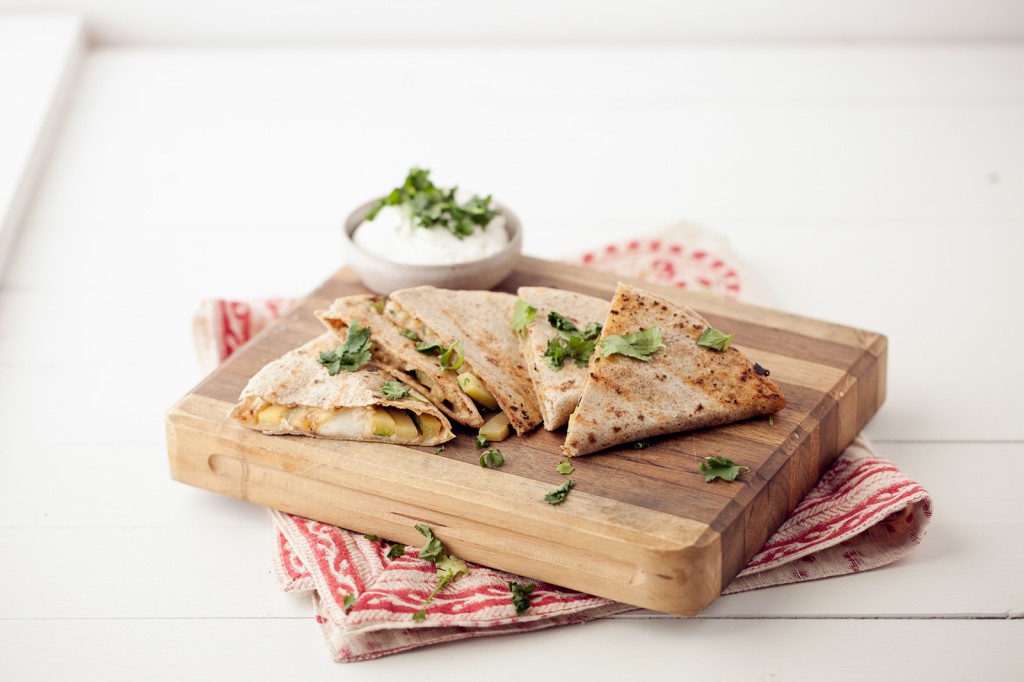 Grilled Cumin Lime Zucchini Quesadillas
Check out my quesadilla pinterest board for even more delicious recipes!
When you make any of thse vegetarian quesadillas please share on instagram using hashtag #rainbowdelicious & and tag me at @rainbowdelicious , I'd love to see what you are up to in your kitchen! 

(Visited 6,405 time, 1 visit today)