Ten taco Recipes you will love! Some people live for Fridays, but I live for Taco Tuesdays! Nothing beats a satisfying taco to end your Tuesday, or any day really, right.These chicken chili garlic lime tacos are a staple in our house and posted below are ten unique meat-filled taco recipes I hope you enjoy! For more tacos check out these vegetarian tacos and fish tacos too!

Taco Recipes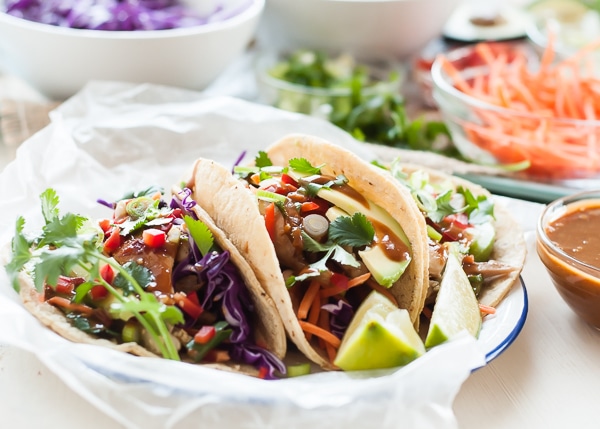 Thai Chicken Tacos from Mountain Mama Cooks are full of amazing flavors! you can't go wrong with purple cabbage and fresh cilantro in your tacos!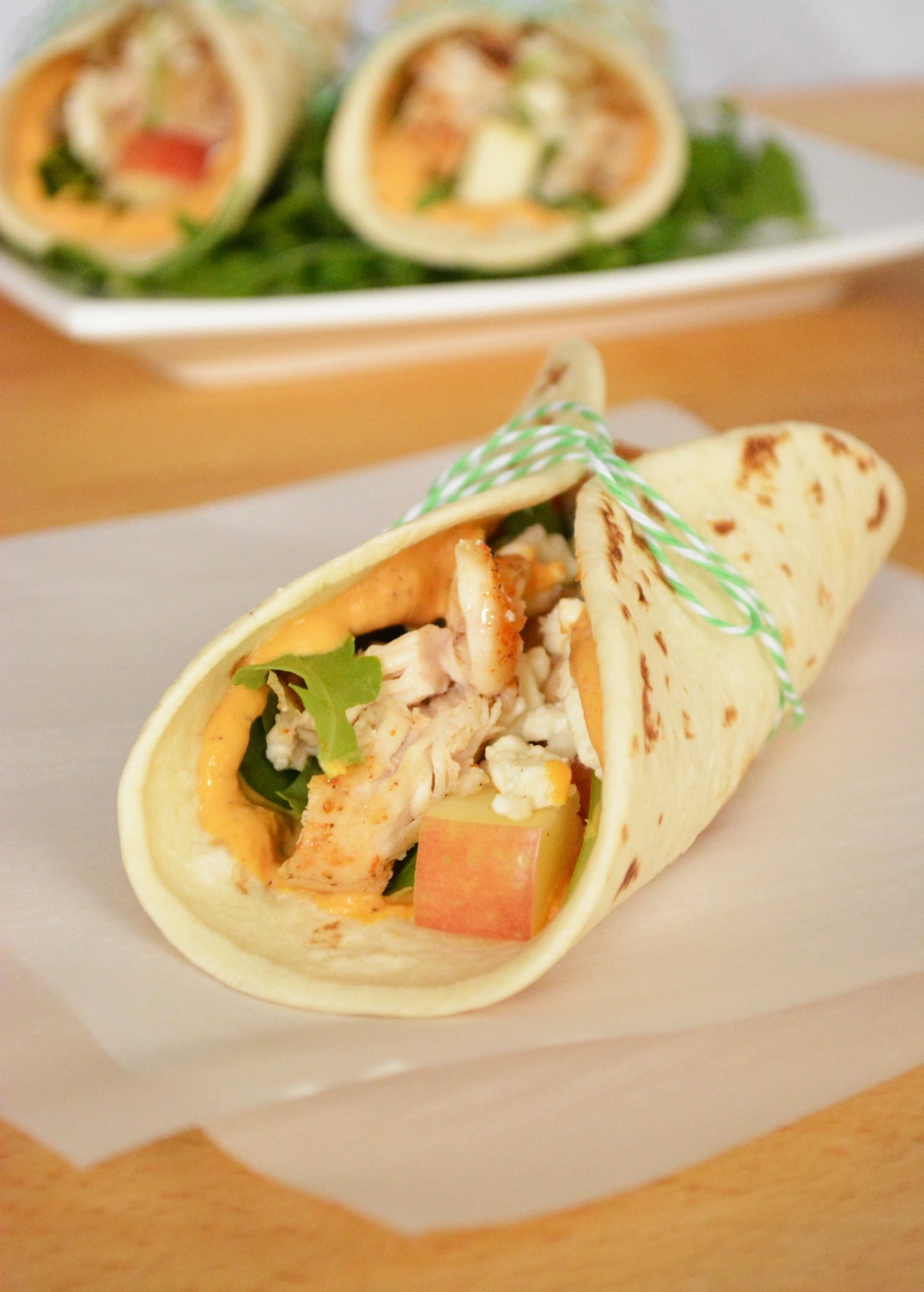 Apple and Chicken Tacos with Pumpkin Mayo from Cooking and Beer makes for a super unique flavor combo that will keep you coming back for more!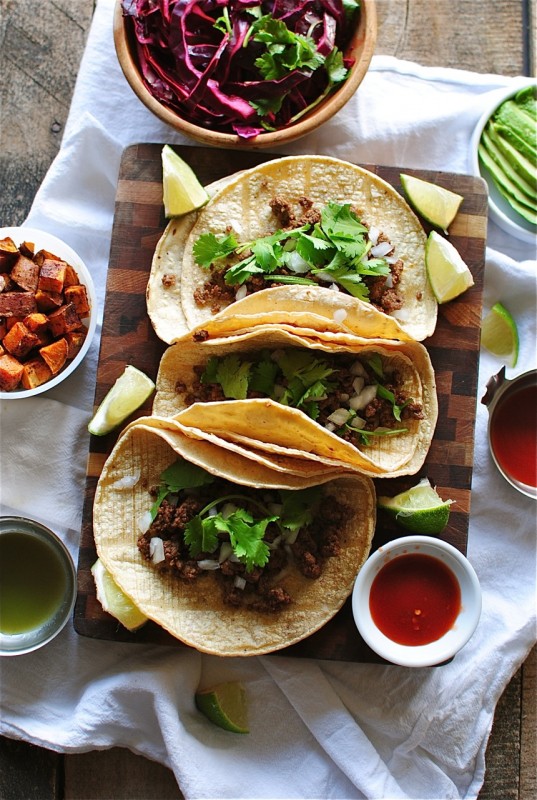 Simple Beef Street Tacos from Bev Cooks because sometimes simple and classic really is best.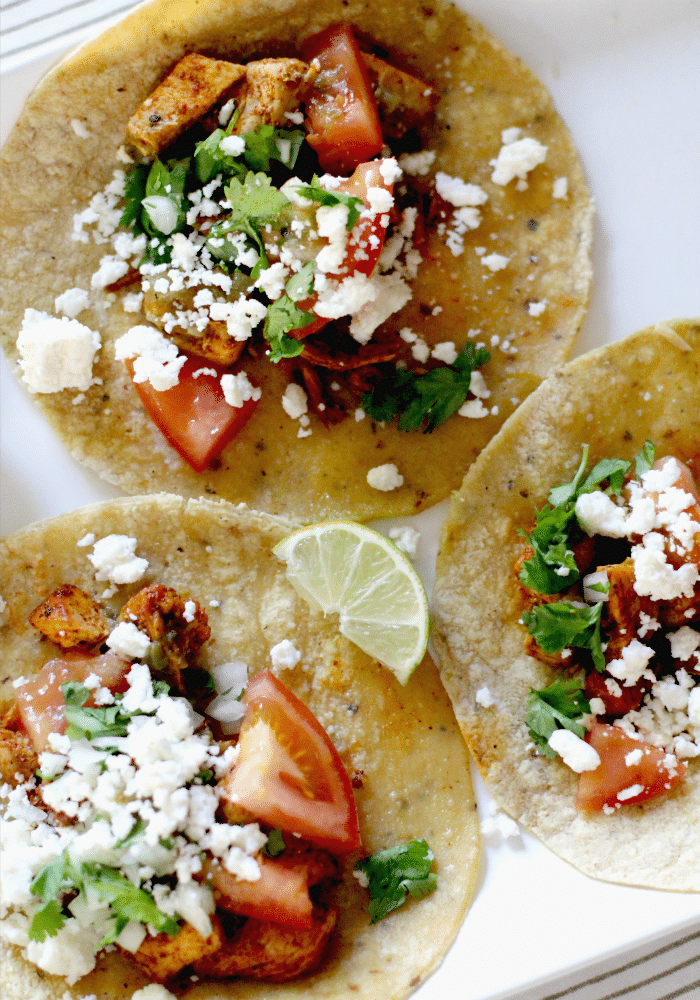 Chili, Lime, and Garlic Chicken Tacos with Queso fresco and Cilantro are a weeknight staple in our house!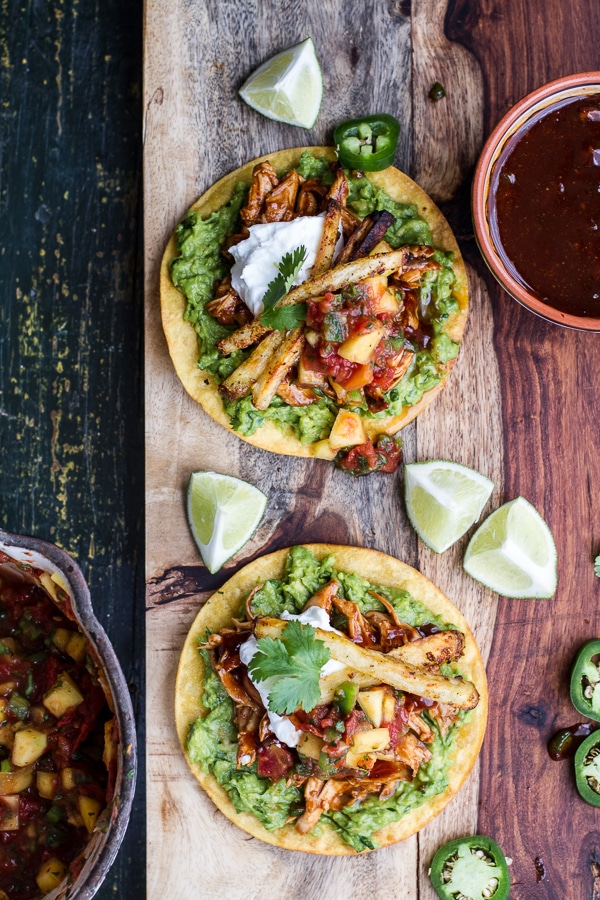 BBQ Margarita Chicken Tocos with Sweet Jalapeño Margarita Salsa from Half Baked Harvest are so full of flavor… talk about some gourmet tacos! 


Korean Pulled Pork Tacos with Kimchi and Queso Fresco are loaded with flavor and taste like perfection once you squeeze a little lime juice on top!


Ancho Chicken Tacos with Cilantro Slaw and Avocado Cream are simple and delicious! Be sure to make that avocado cream!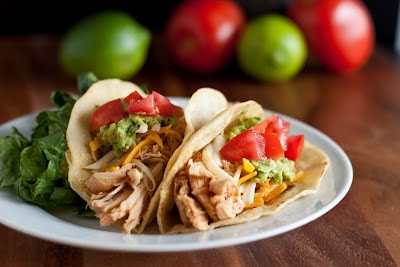 Chicken Tacos Inspired by Cafe Rio from Cooking Classy because if you don't have a Cafe Rio near you, this is how you can get your fill!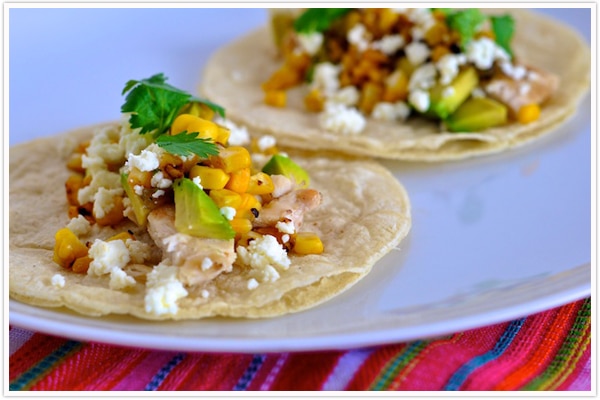 Corn, Tomatillo and Chicken Tacos from Camille Styles are the perfect summer tacos to enjoy during peak corn season.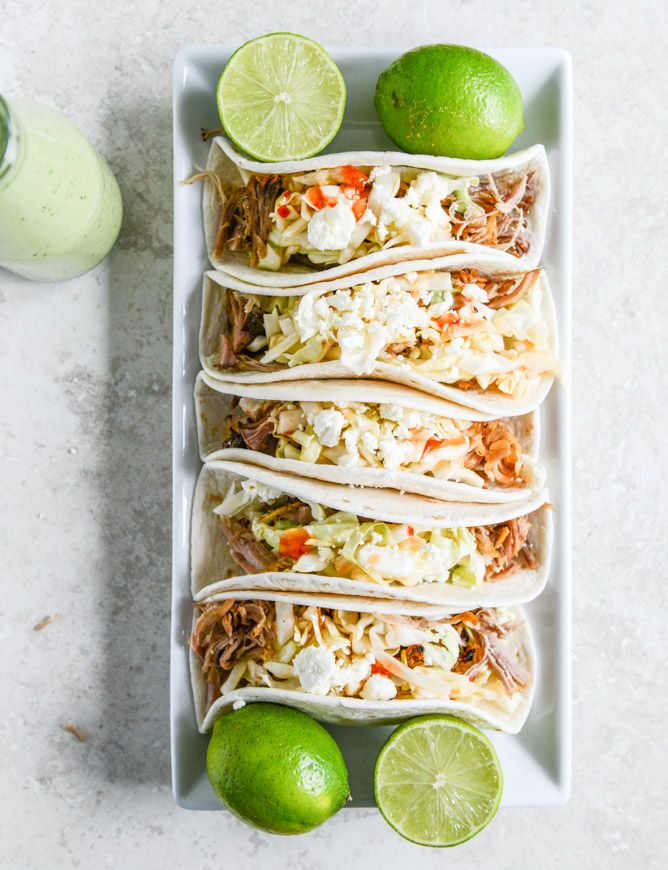 Pulled Pork Tacos with Sweet Chili Slaw from How Sweet It Is are basically a flavor explosion In your mouth that you will not regret!
If you make any taco recipes recipes from this week's top 10 taco recipes post please share on instagram using hashtag #rainbowdelicious & #tacotuesday and tag me @rainbowdelicious, I'd love to see what you are up to in your kitchen! Have a great week!
Some links on this site are affiliate links and I may earn a small commission at no cost to you. Thank you!
You Might Also Like
20 Lemon Recipes You Need to Try
Pucker Up: Twenty Citrus Recipes
Breakfast Tacos

(Visited 58,306 time, 1 visit today)