Lemons are versatile and lemon recipes can be enjoyed any time of the day. I'm jealous of people with lemon trees in their yard. Lemon water in the morning? Certainly. Lemon ricotta pancakes for breakfast? Yasss. Lemon Chicken for lunch? Of course. Fish with lemon for dinner? Duh. Lemon bars for dessert? You know it. Sounds like the perfect day.

I don't leave the grocery store or farmers market without some lemons, and when a friend offers  some lemons off their tree I will take as many as they give me. Lemons are a good source of vitamin C, aid digestion and contains antioxidants- plus, they taste good, smell pretty and are pretty to look at on your counter.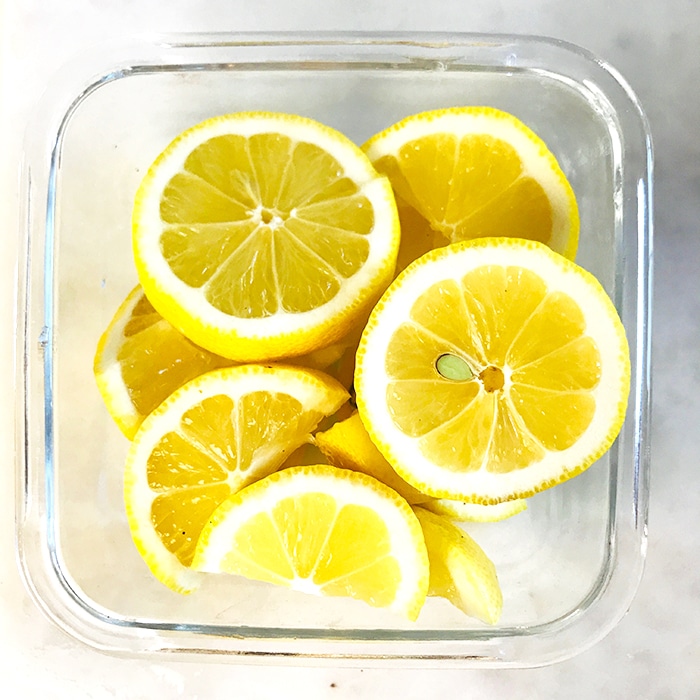 Here are ten lemon recipes that you need to try. Let me know what you think and also what your favorite lemon recipes are in the comments.
Lemon Recipes You Need to Try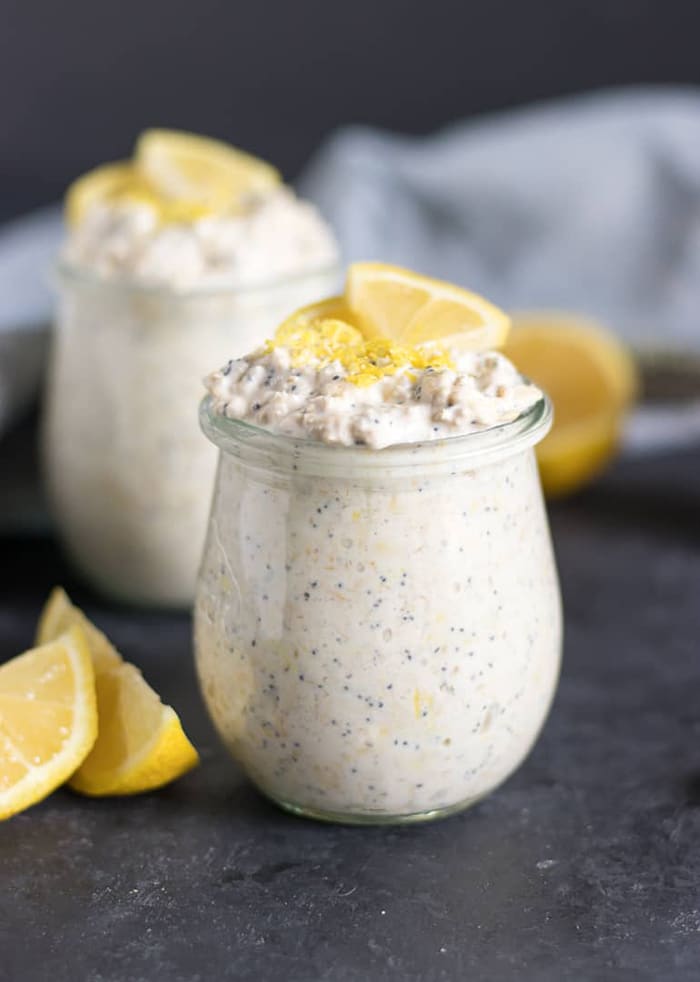 Start your day off right with these gorgeous lemon poppyseed overnight oats from Lemons and Zest.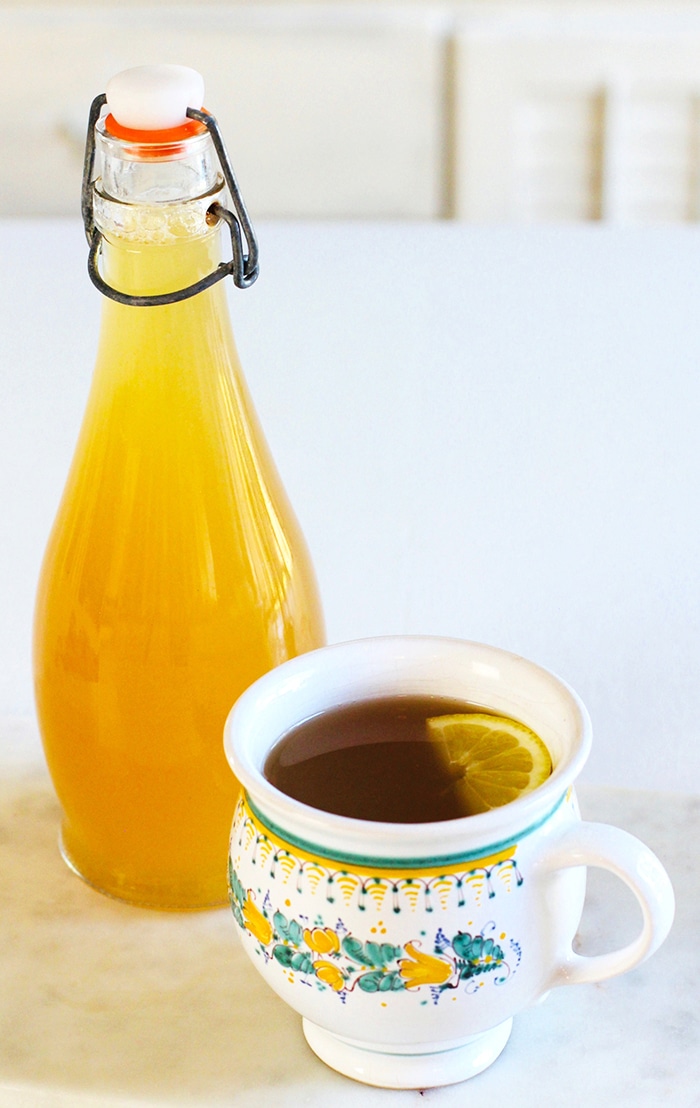 This turmeric ginger tea recipe with lemon and honey is a comforting and soothing tea during winter months.

These lemon poppy seed scones from Salt and Baker are delicate, buttery, and full of lemony flavor and covered with an irresistible glaze.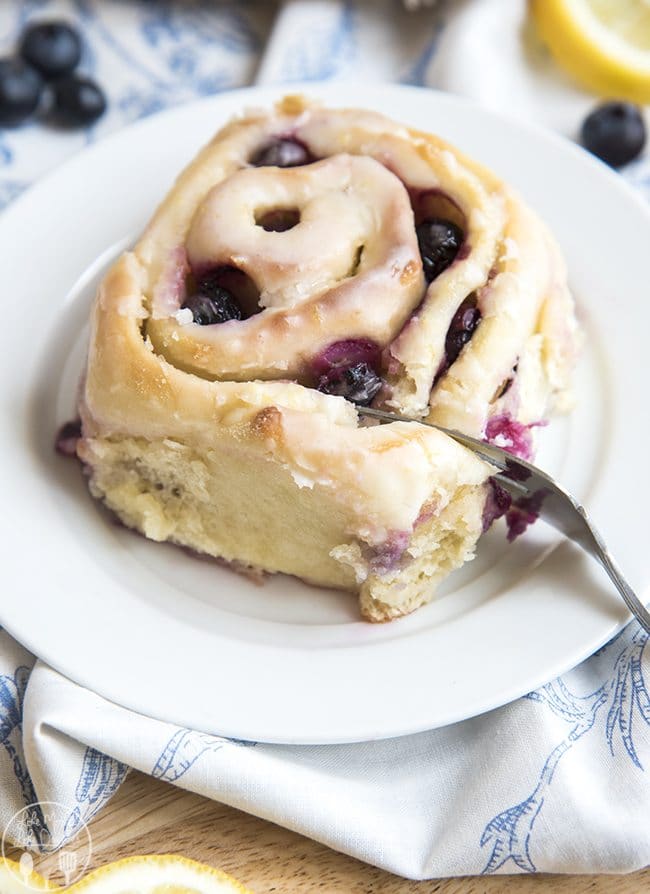 These blueberry lemon sweet rolls from Like Mother Like Daughter are the perfect weekend brunch treat.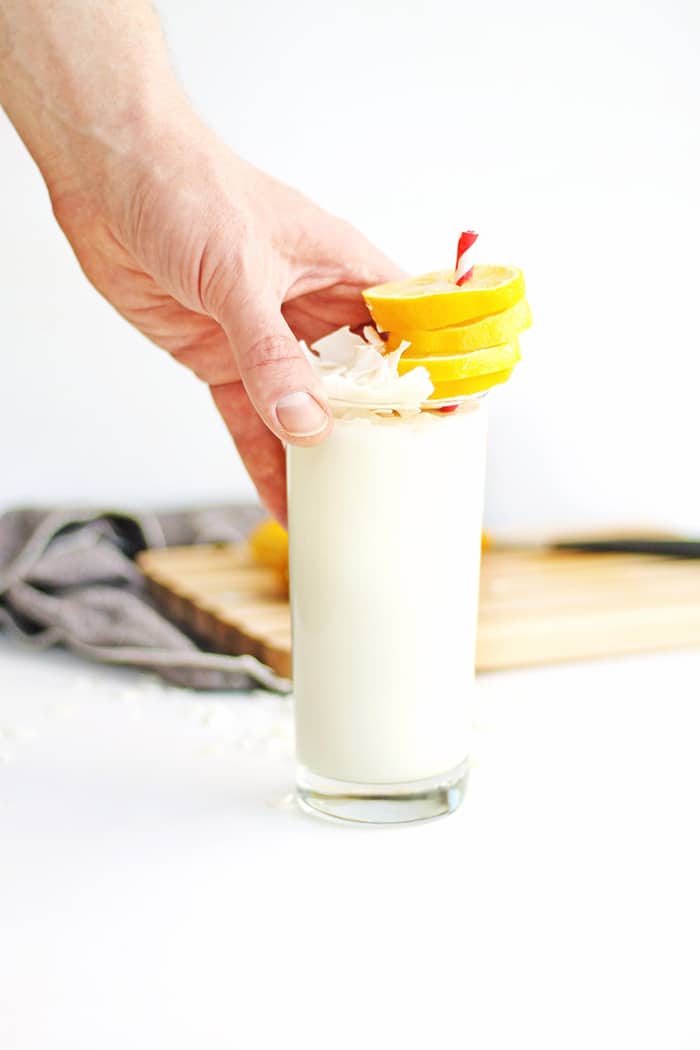 For a sweet smoothie with a lemony kick this healthy lemon coconut smoothie from Rhubarbarians has got you covered.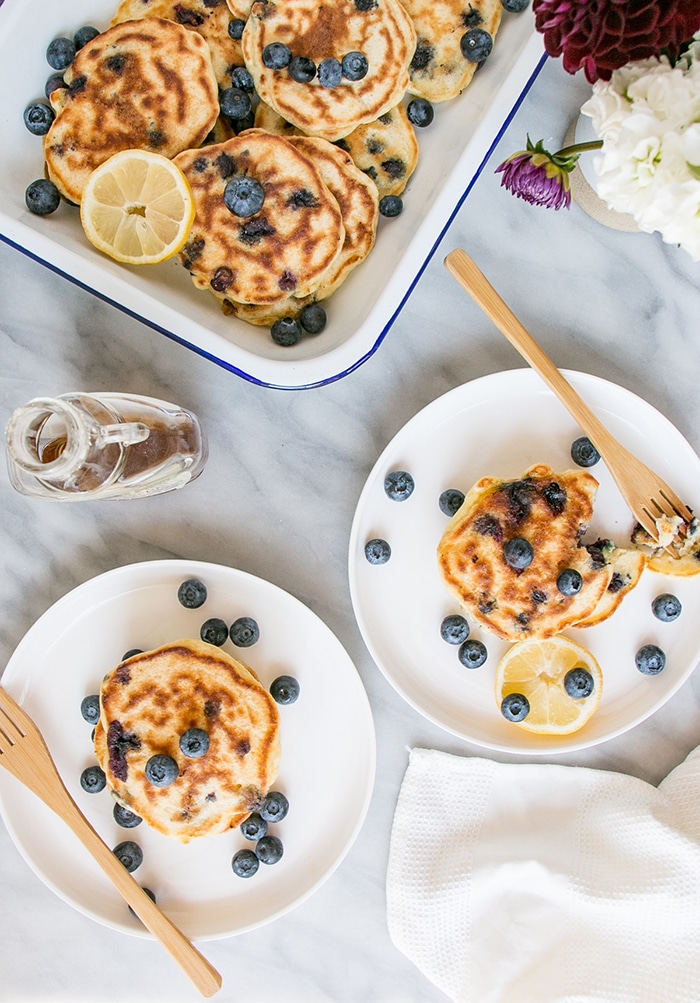 The real breakfast of champions are these lemon blueberry pancakes from My Kitchen Love.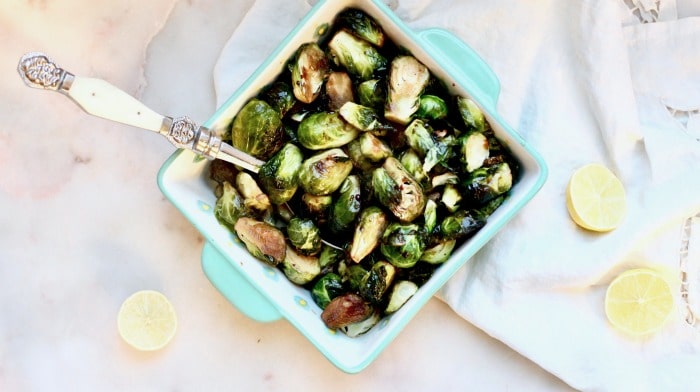 This healthy roasted Brussels sprouts recipe with date syrup and lemon is a perfect side dish.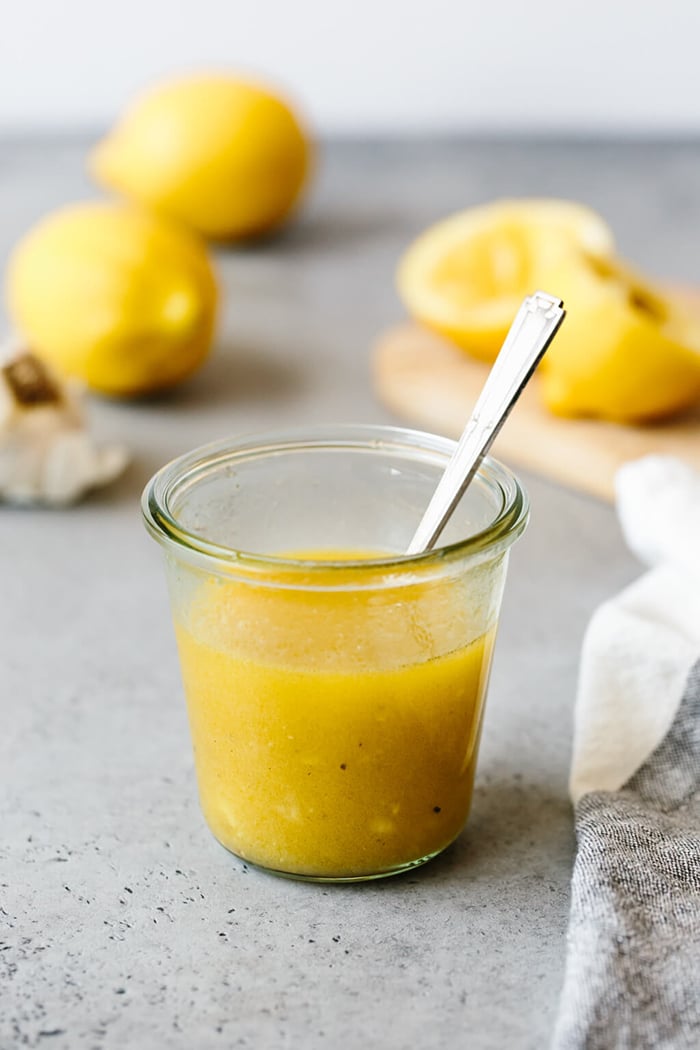 On your next salad, try this vibrant lemon vinaigrette from Downshiftology.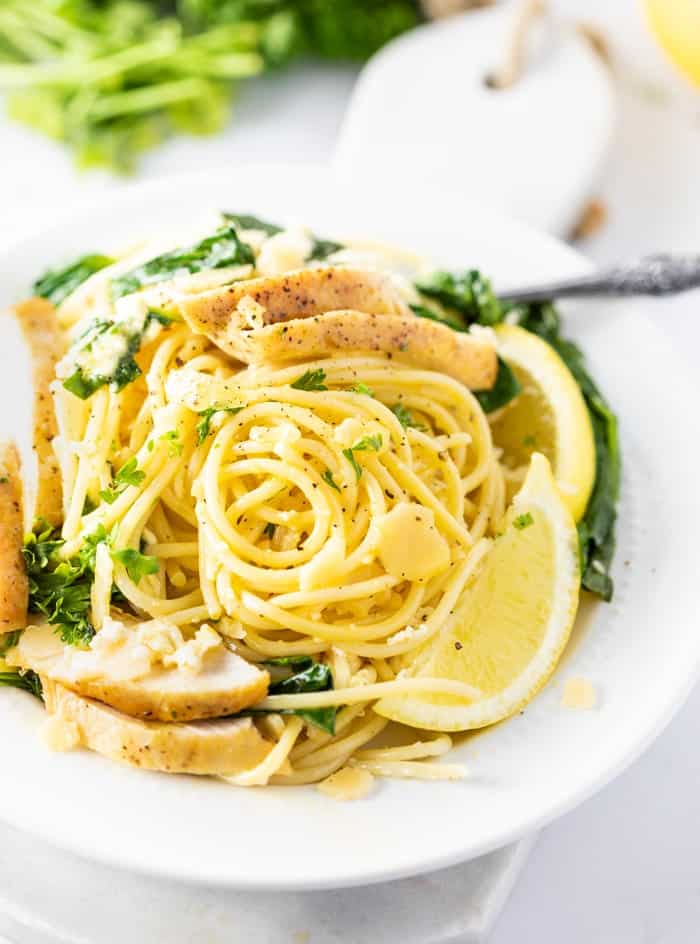 This lemon Ricotta pasta from The Cozy Cook is loaded with perfectly seared chicken, zesty lemon, and a sprinkle of fresh spinach, with Ricotta and Parmesan cheeses.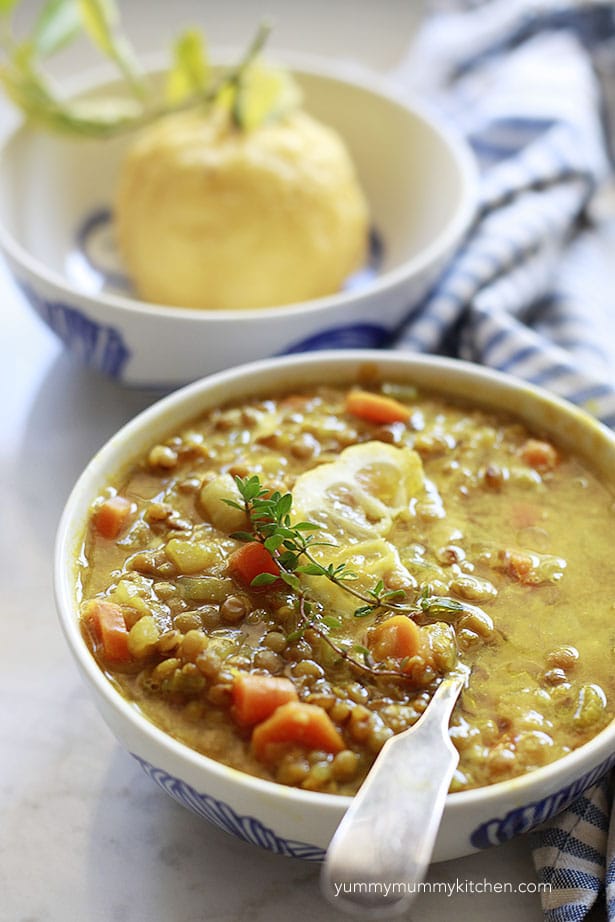 How amazingly nourishing and delicious does this lemony lentil soup  from Yummy Mummy Kitchen look!?

This Orzo lemon soup from Stacey Homemaker is both nourishing and bright.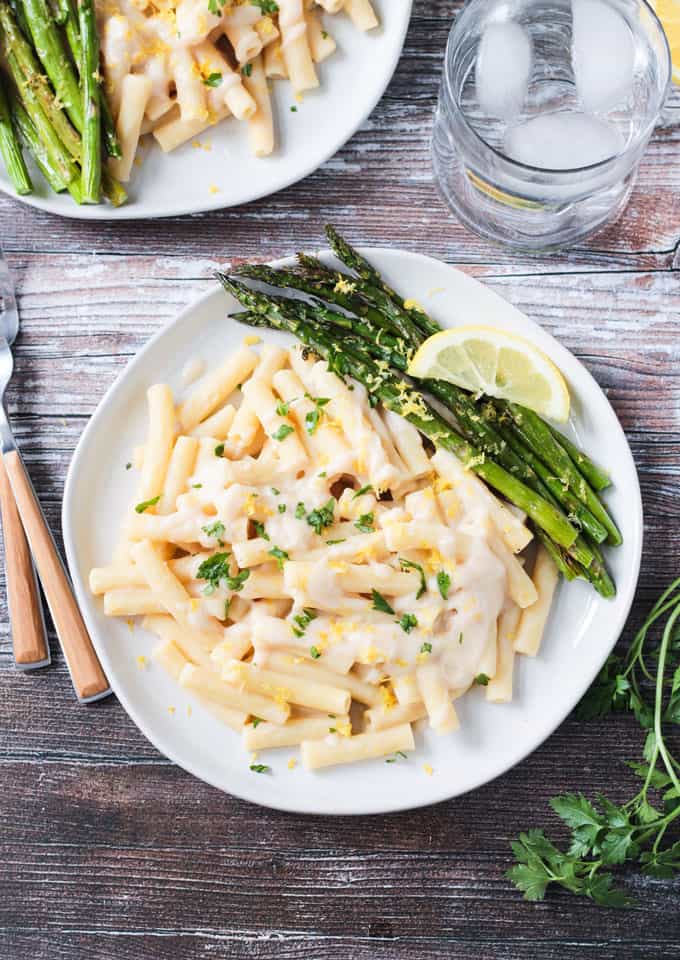 This Creamy Lemon Ziti from Veggie Inspired uses a garlicky lemon dairy free white bean sauce and pairs it with asapragus.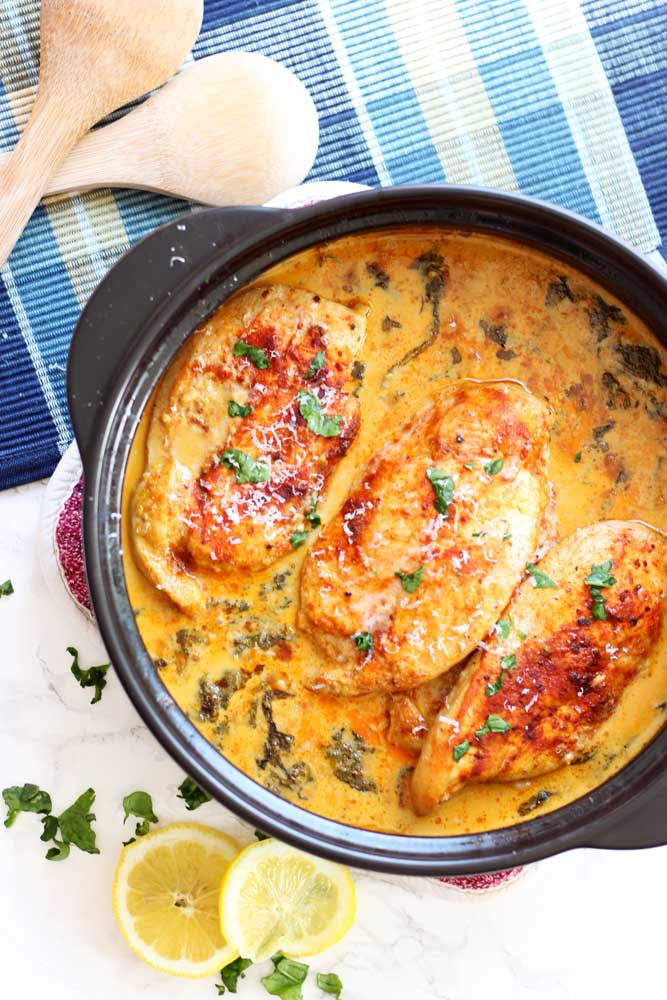 This lemon butter chicken from Recipes worth Repeating is making me drool!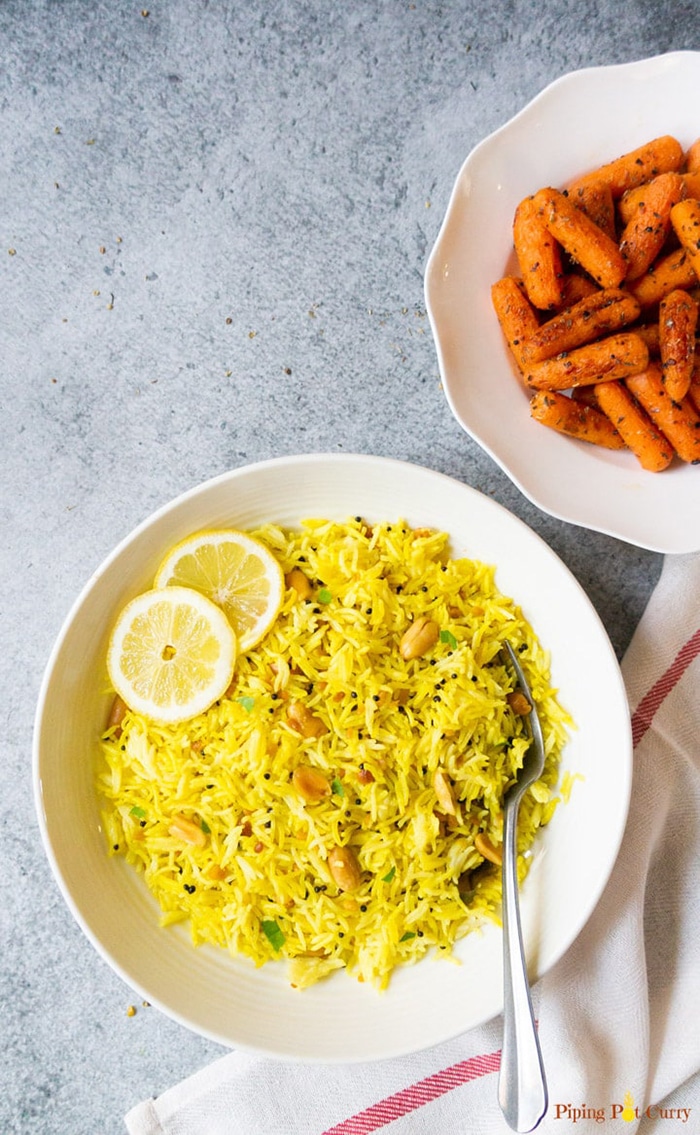 For a vibrant side dish look no further than this Instant Pot Lemon Rice from Piping Pot Curry.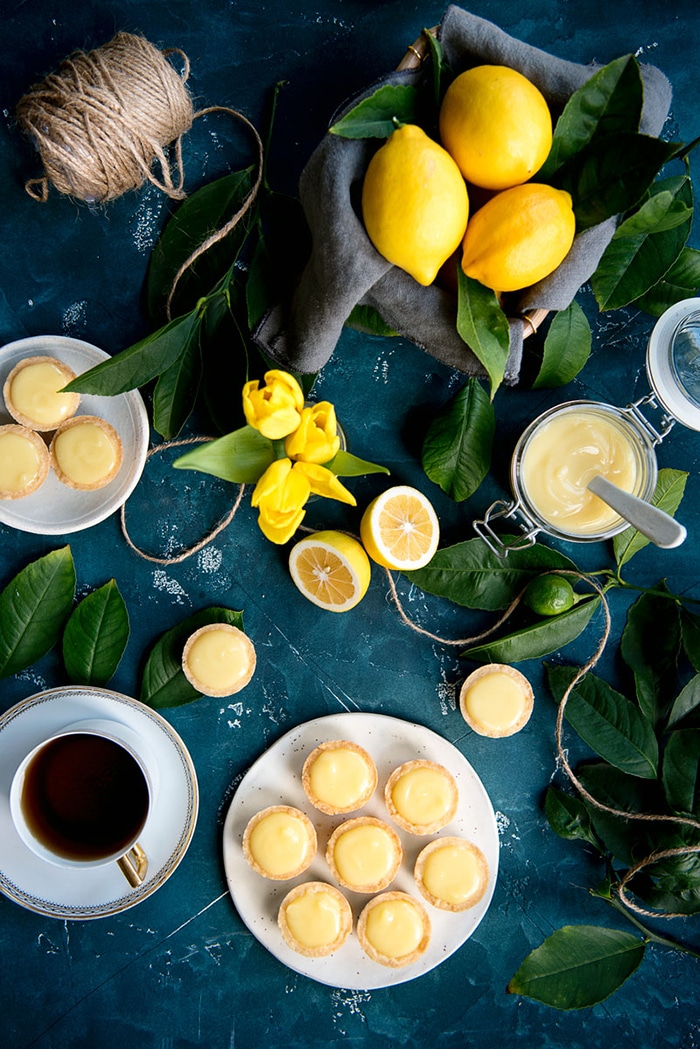 How cute are these lemon tartlets with lemon curd from A Side of Sweet?!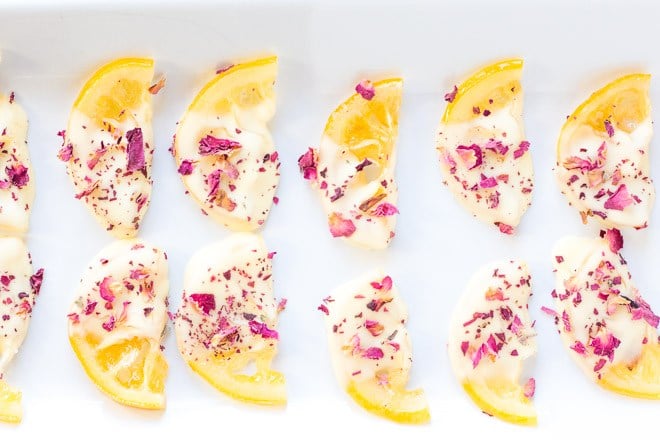 If you need an excuse to be fancy and enjoy edible rose petals then you are in luck with these beautiful white chocolate candied lemon slices from Hot Pan Kitchen.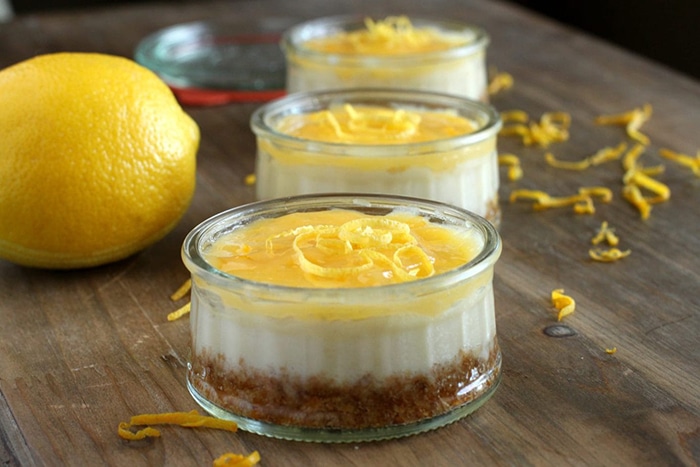 If lemon cheesecake just isn't lemony enough for you, then you must try these mini lemon cheesecakes with extra lemon curd from Dish 'N' The Kitchen.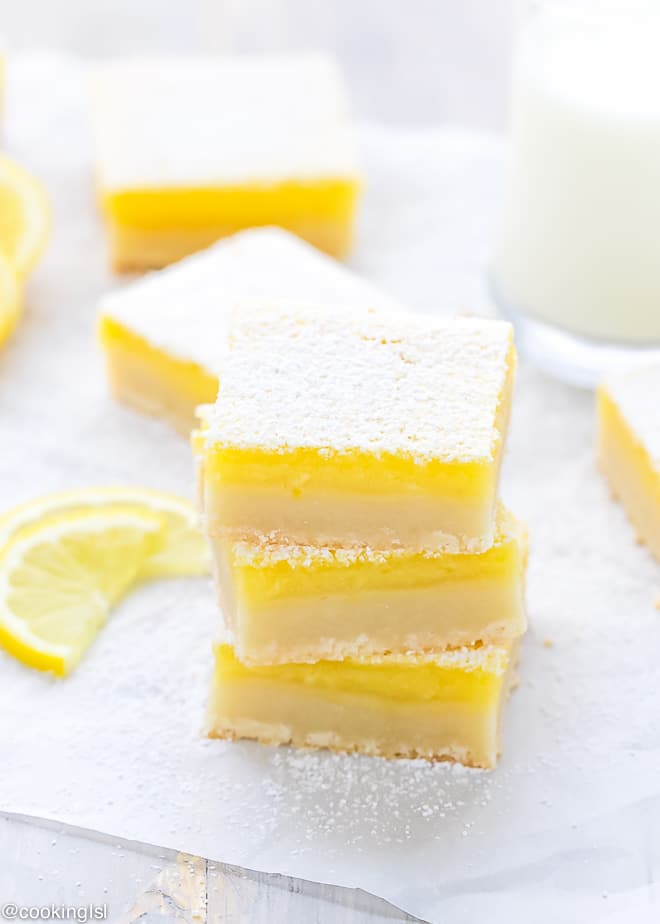 Next time you are craving lemon bars try these Classic lemon bars with shortbread crust from Cooking LSL.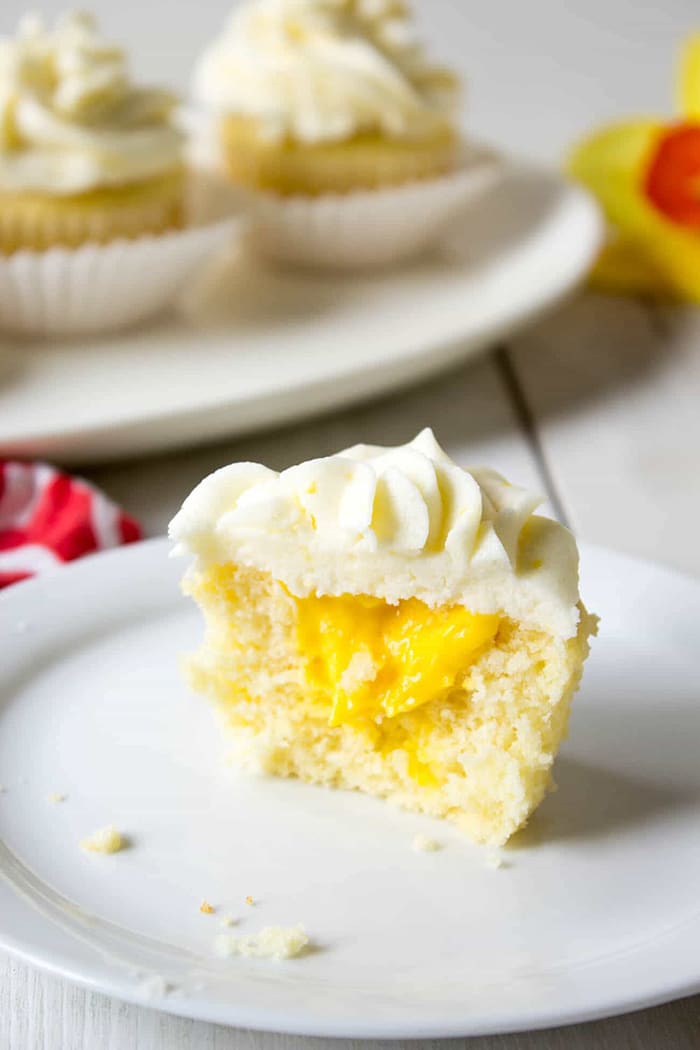 Lemon in every bite with these delicious lemon cupcakes from Beyond the Chicken Coop.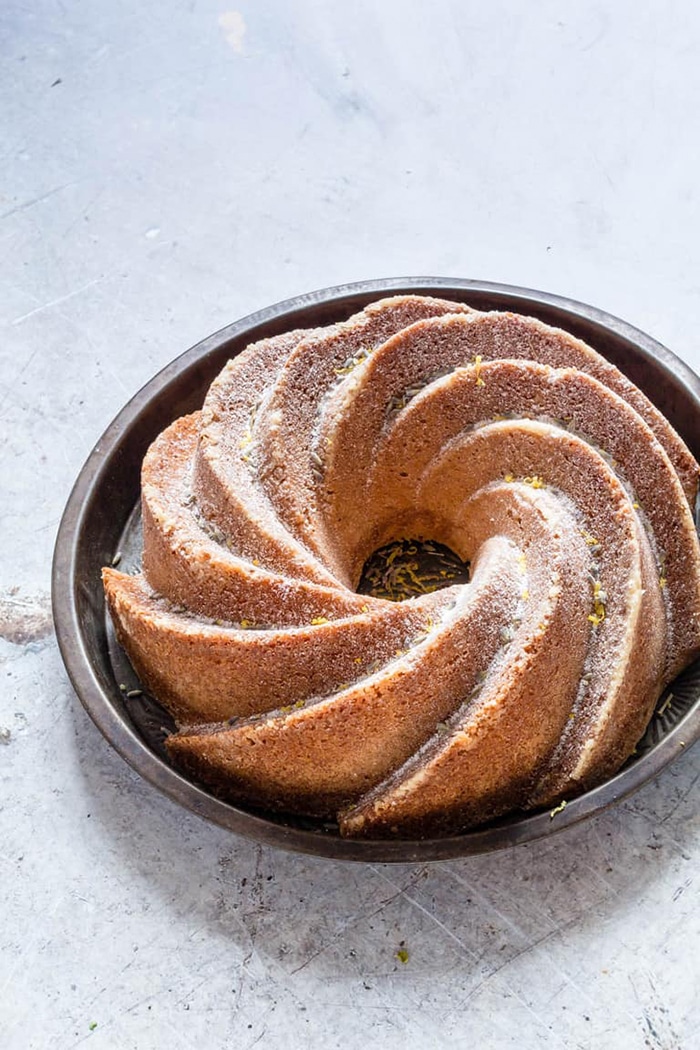 Lemon and Lavender combine beautifully in the lemon lavender bundt cake from Recipes from a Pantry.
You might also like this other round up of lemon recipes, this classic lemon bars recipe, and these dutch baby recipes.
If you make any of these lemon recipes please share on instagram using hashtag #rainbowdelicious & and tag me at @rainbowdelicious , I'd love to see what you are up to in your kitchen!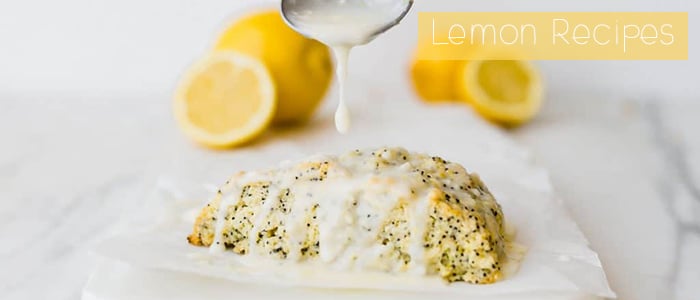 Some links on this site are affiliate links and I may earn a small commission at no cost to you. Thank you!
(Visited 1,767 time, 1 visit today)