Get ready for some delicious Dutch Baby Pancake Recipes! You can enjoy them with blueberries, apples or chocolate chips- the variations are endless, but here are ten of the best!
Have you tried Dutch babies? Or maybe you call them hootenannies? Or perhaps german pancakes? Well, whatever you call them, they are amazingly delicious puffy, eggy pancakes that can be served a variety of ways.  When we lived in San Diego we used to love to go to Johnny Walker's pancake house because the Dutch babies there are to die for (especially the baked cinnamon pecan one).  Now that we don't have access to that amazing restaurant we make them at home most weekends and my kids love them too.  If you haven't tried Dutch babies yet, now is the time! I normally just make a classic dutch baby recipe and serve it with berries, whipping cream and maple syrup or fresh lemon and powdered sugar.  If you are feeling more fancy then that here are ten amazing Dutch baby recipes for you to try: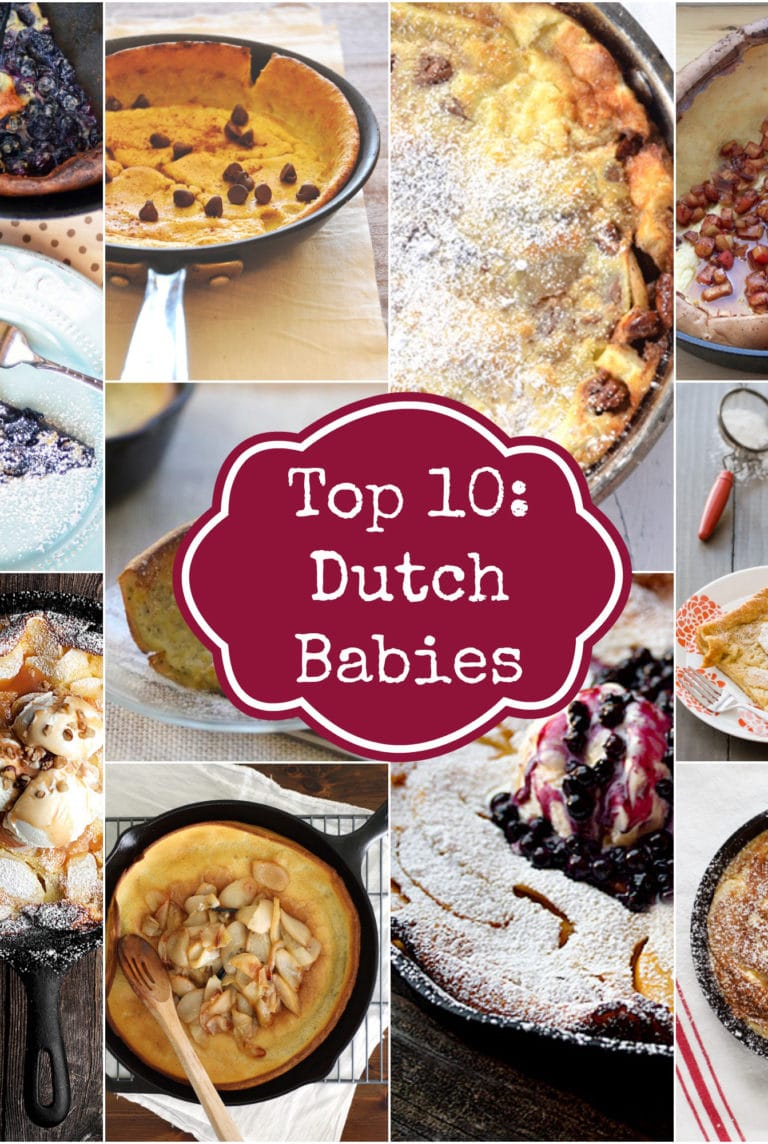 Dutch Baby Pancake Recipes
Blueberry Lemon Dutch Baby from Ask Chef Dennis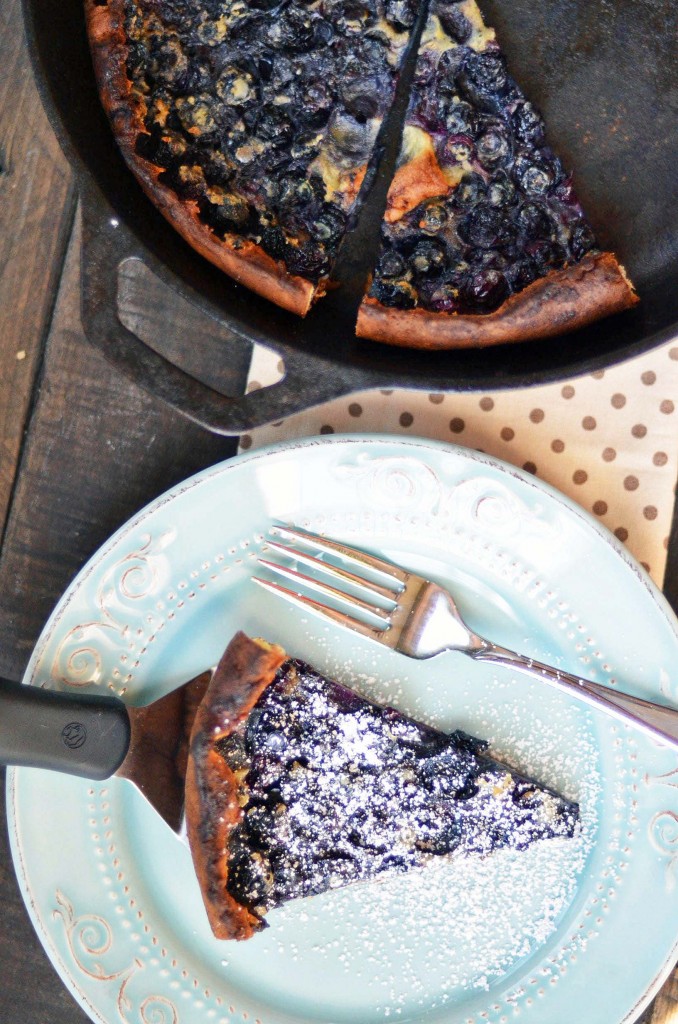 Caramel Apple Dutch Baby from Seasons and Suppers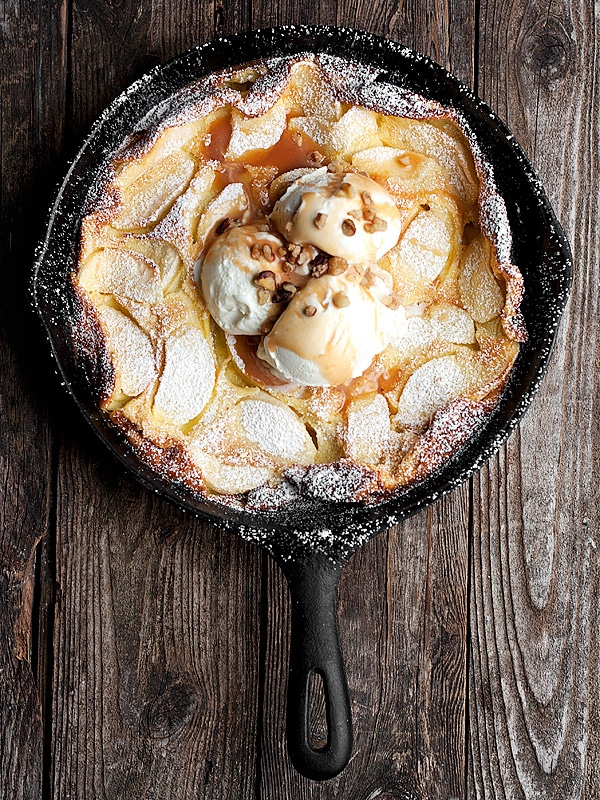 Pumpkin Chocolate Chip Dutch Baby from Minimalist Baker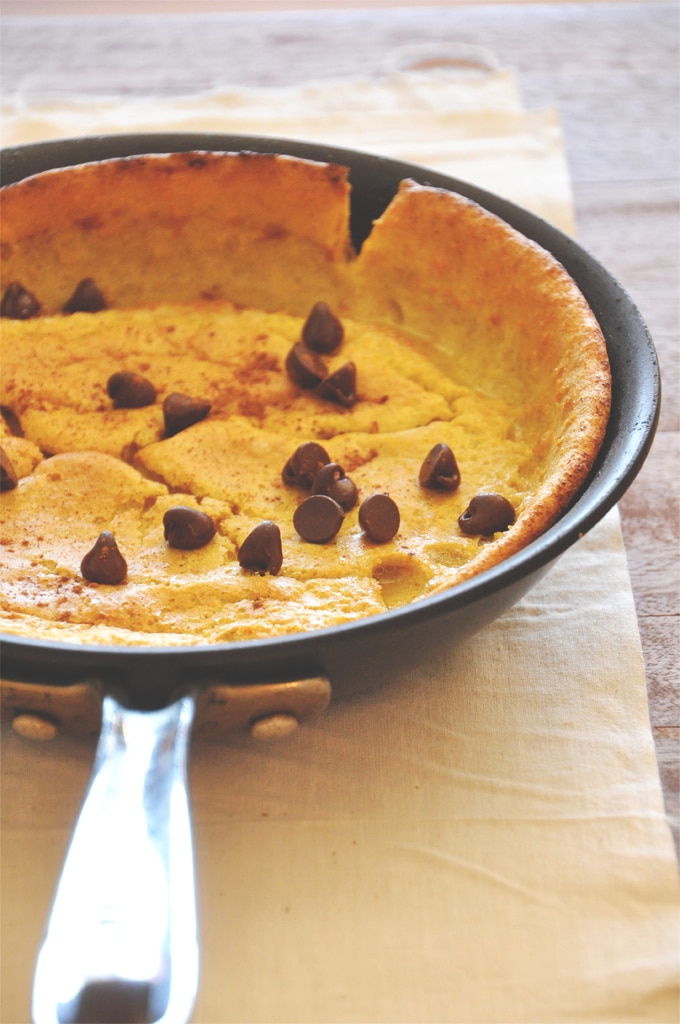 Meyer Lemon Dutch Baby from A Cozy Kitchen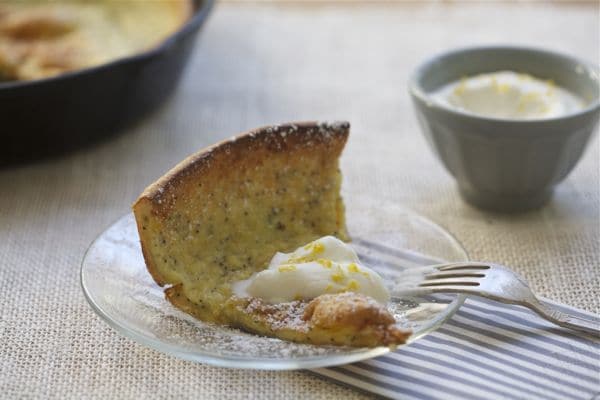 Roasted Vanilla Pear Dutch Babies from A Cup of Jo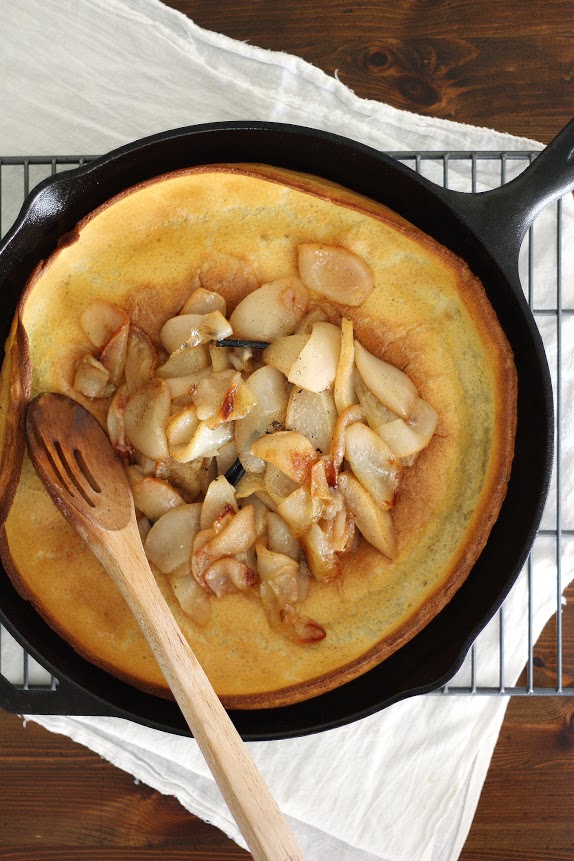 Pecan and Apple Dutch Baby from Sprinkled Side Up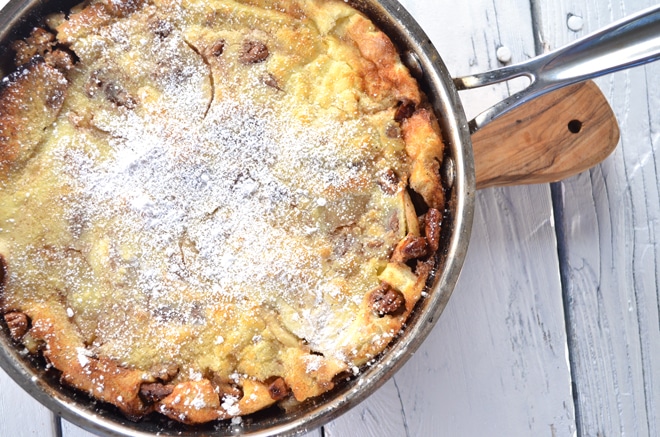 Peach Dutch Baby with Blueberry Sauce from Seasons and Suppers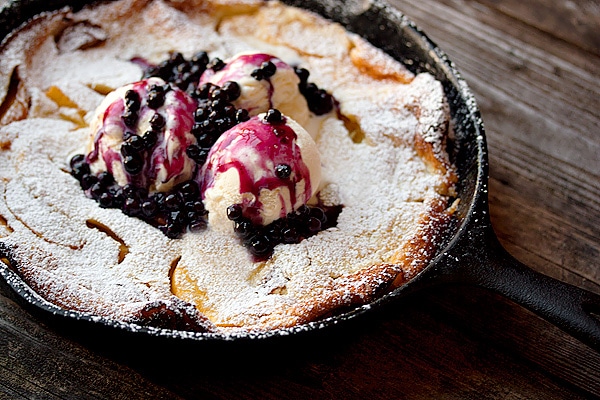 Dutch Baby with Bacon and Roasted Apple from Bowl Licking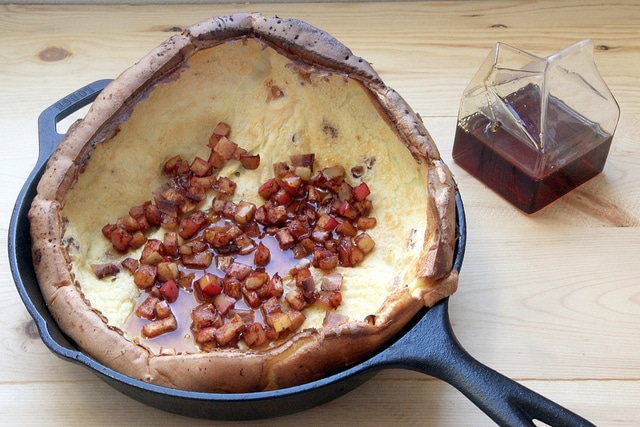 Pumpkin Spice German Pancakes from Love and Olive Oil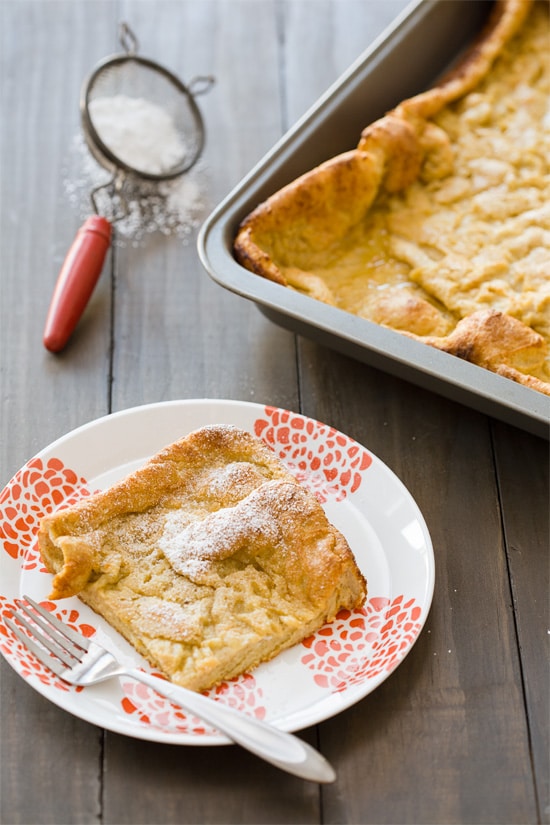 Apple Pancake from Love and Lemons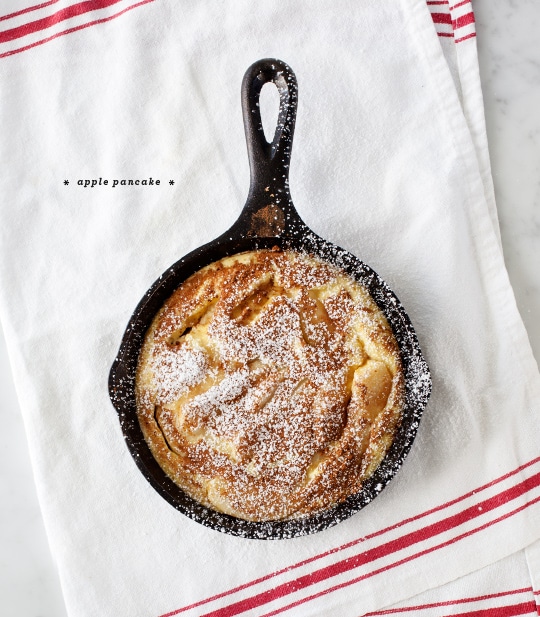 This Top 10 is inspired by my quest to make breakfast more exciting. Please enjoy previous breakfast-inspired Top 10 posts:  Breakfast Parfait Recipes,  Muffin Recipes, Pancake Recipes & Granola Recipes.
When you make any of these dutch baby pancake recipes please share on instagram using hashtag #rainbowdelicious & and tag me at @rainbowdelicious , I'd love to see what you are up to in your kitchen! 
Some links on this site are affiliate links and I may earn a small commission at no cost to you. Thank you!
(Visited 10,141 time, 1 visit today)