School is back in session so I'm excited to share ten breakfast parfaits with you to serve a recipe inspiration for your morning routine.
Today I dropped two thirds of my children had their first day of school and while they were just fine, I find myself an emotional mess! Summer ended so quickly and I can't believe my children are one year older! I am excited to watch them learn, grow and socialize with their little friends this school year and have to admit I'm a little excited to get back into a routine. 
I am looking forward to making their lunches, having breakfast together before they leave for school, and having time while they are at school to do food prep for meals (enchiladas are some of my favorite week day meals- there are so many good recipes vegetarian and meaty). 
Sometimes to help myself get organized I make a sample breakfast menu. I don't actually follow it religiously, but I like to refer to lists like the one below to give me inspiration and help me from falling into a breakfast rut… my kids have my genes and don't like to eat the same foods day after day,(except for maybe breakfast parfaits…. I haven't tried but I bet they would eat them day after day!)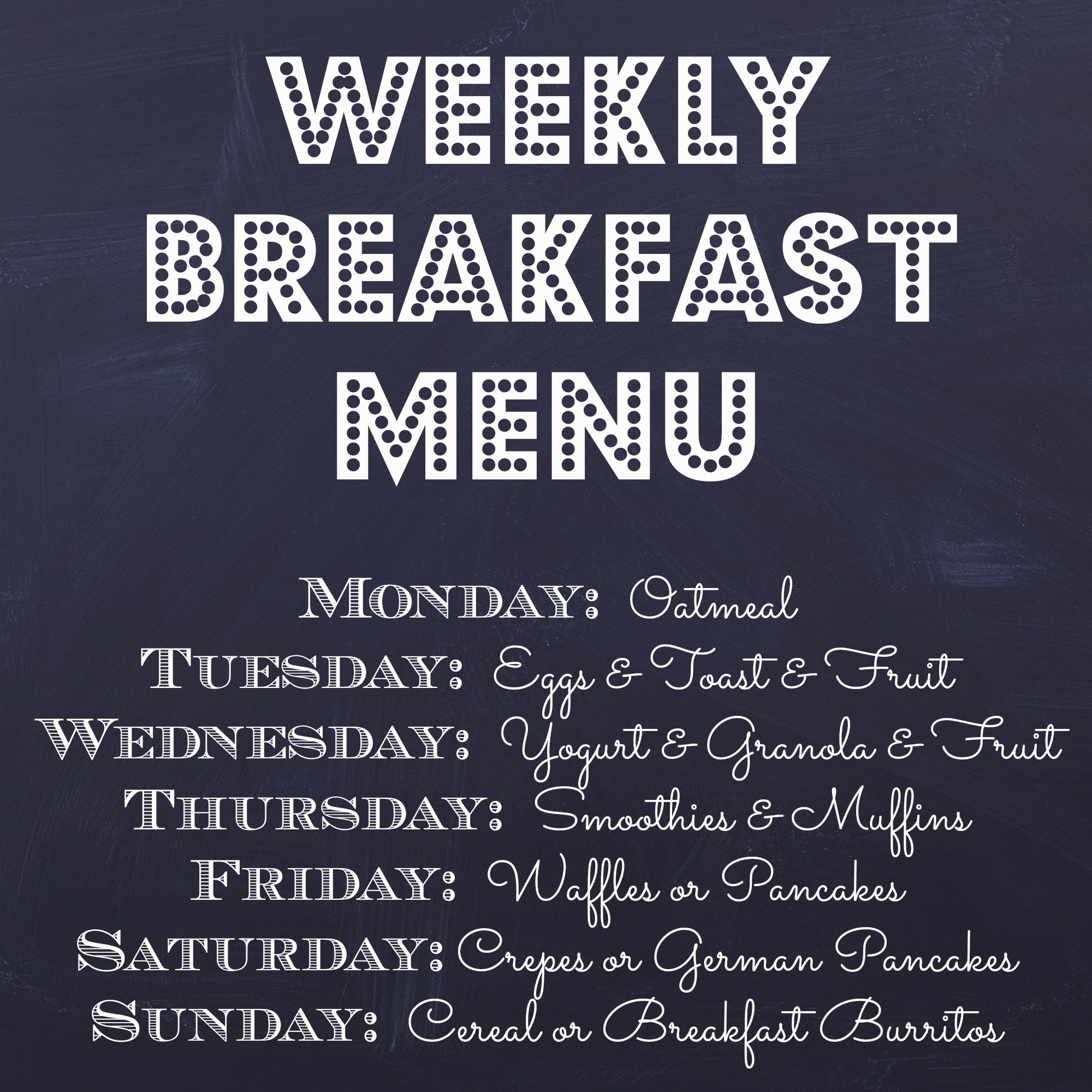 My kids love yogurt, granola and fruit any way, any time (not just on Wednesdays), but they LOVE when I present it to them in parfait form.  And guess what? It only takes an extra few minutes to prepare it that way.  Here are 10 recipes for beautiful breakfast parfaits:
Breakfast Parfaits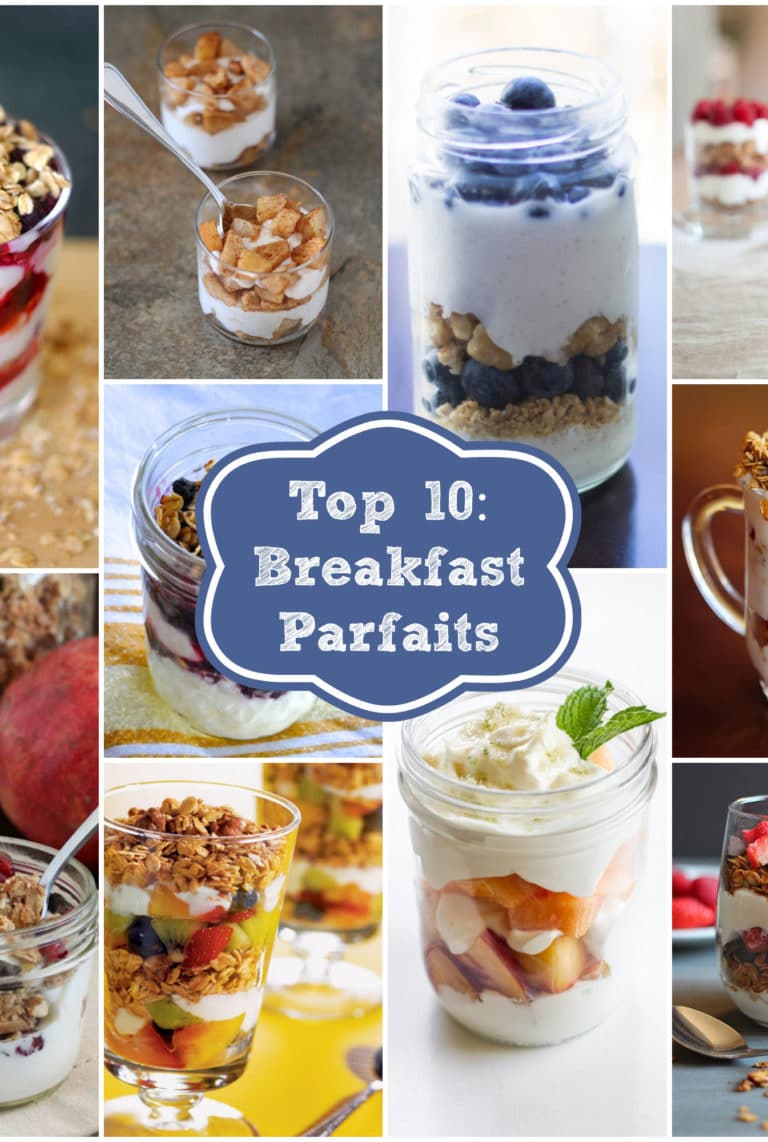 Berry Greek Yogurt Parfait from Around Le Globe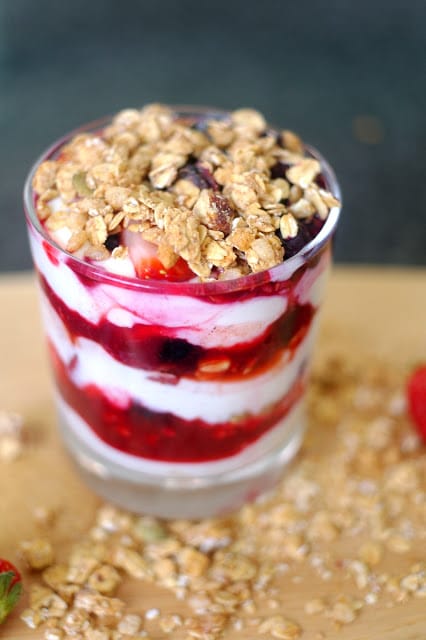 Pomegranate Yogurt Parfait from Spoonful of Flavor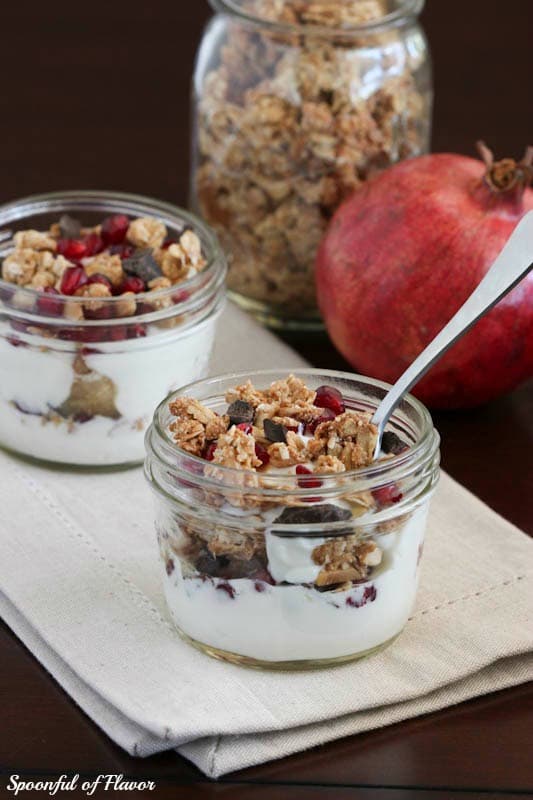 Cinnamon Apple Pear Parfait from Recipe Runner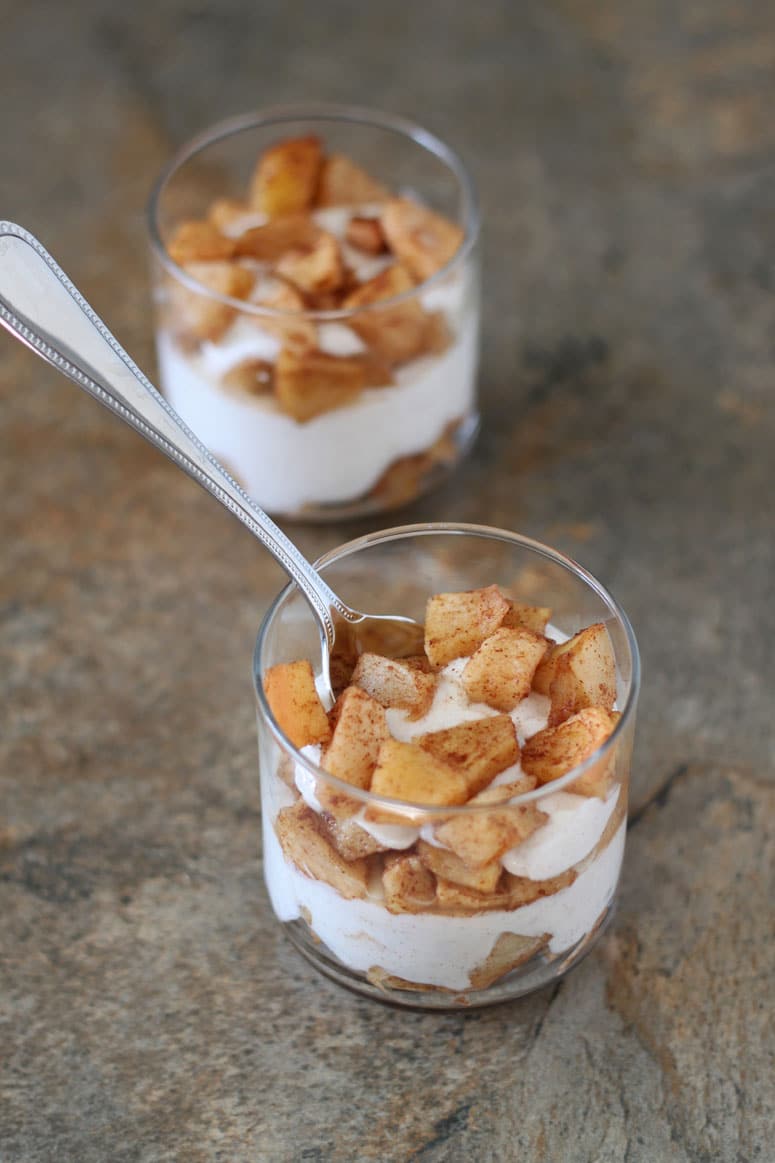 Yogurt Granola Jars with Cherry Sauce from Two Blue Lemons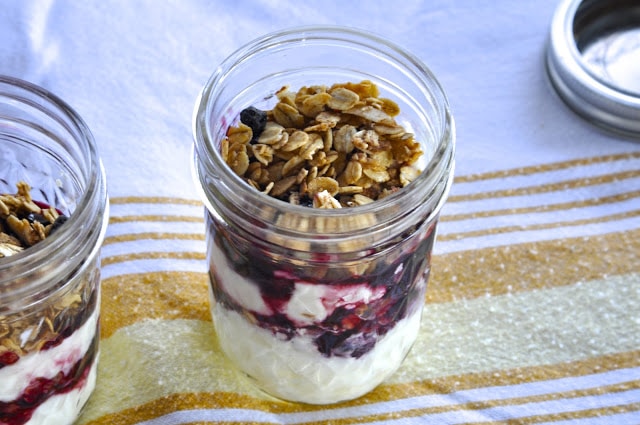 Nutty Breakfast Granola Parfait from Babble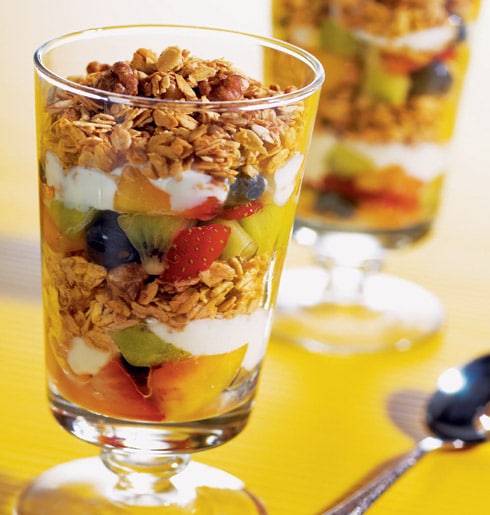 Blueberry and Walnut Parfait from Feeding my Boyfriend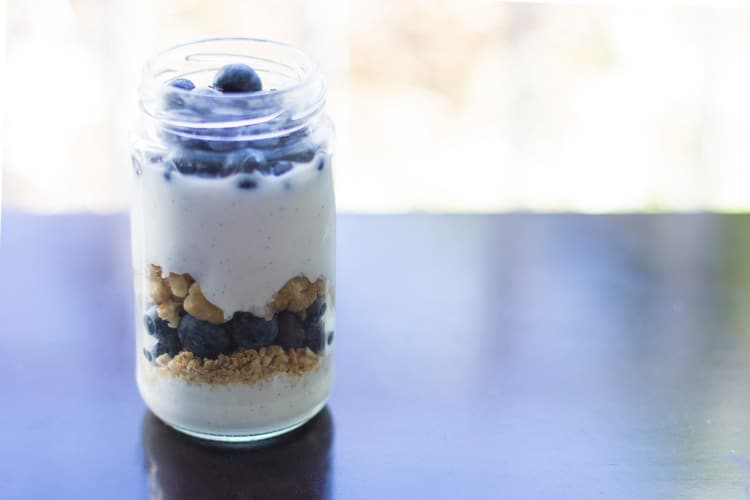 Summer Fruit Parfait with Lime Sugar from Edible Perspective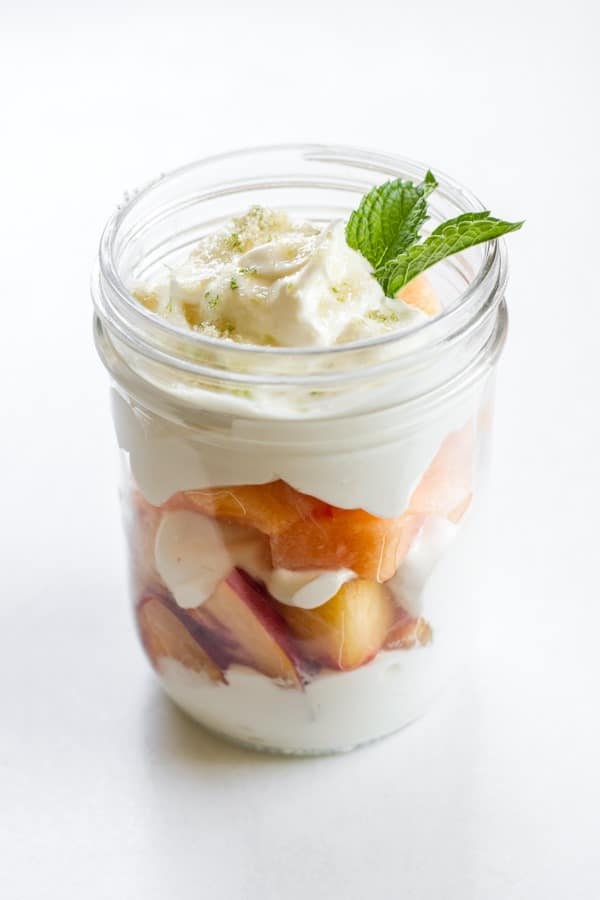 Raspberry Parfait from Gobo Root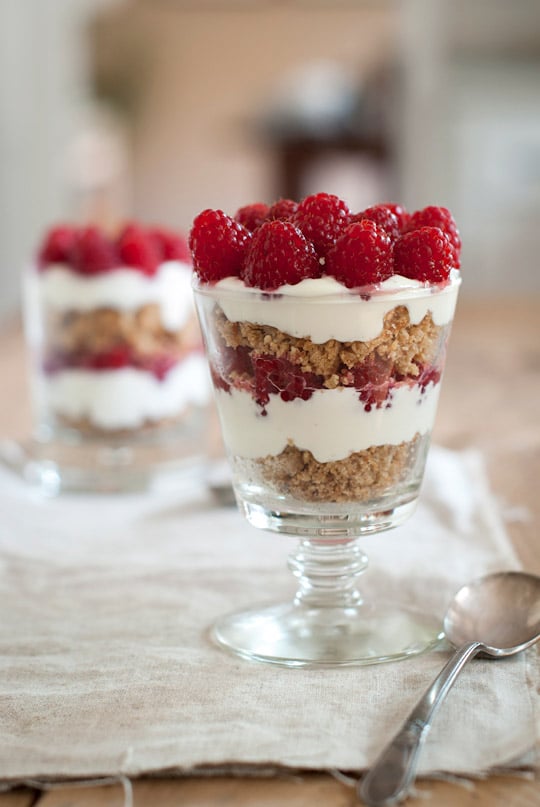 Fruit and Yogurt Parfait from Kevin and Amanda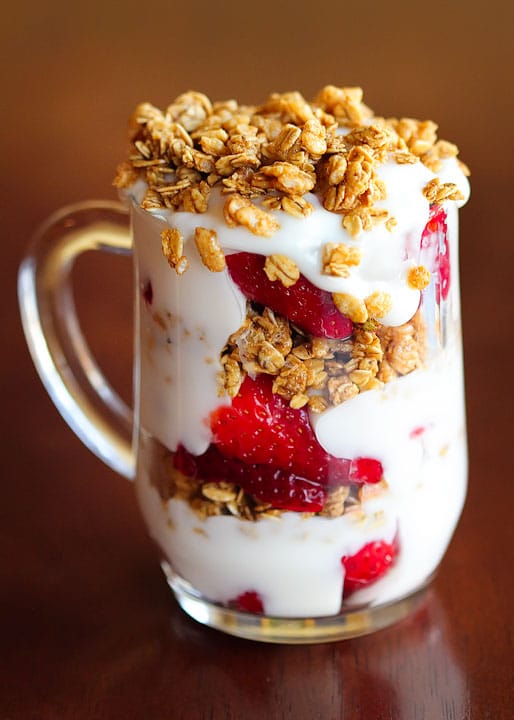 Healthy Homemade Granola Parfait from Yummy Healthy Easy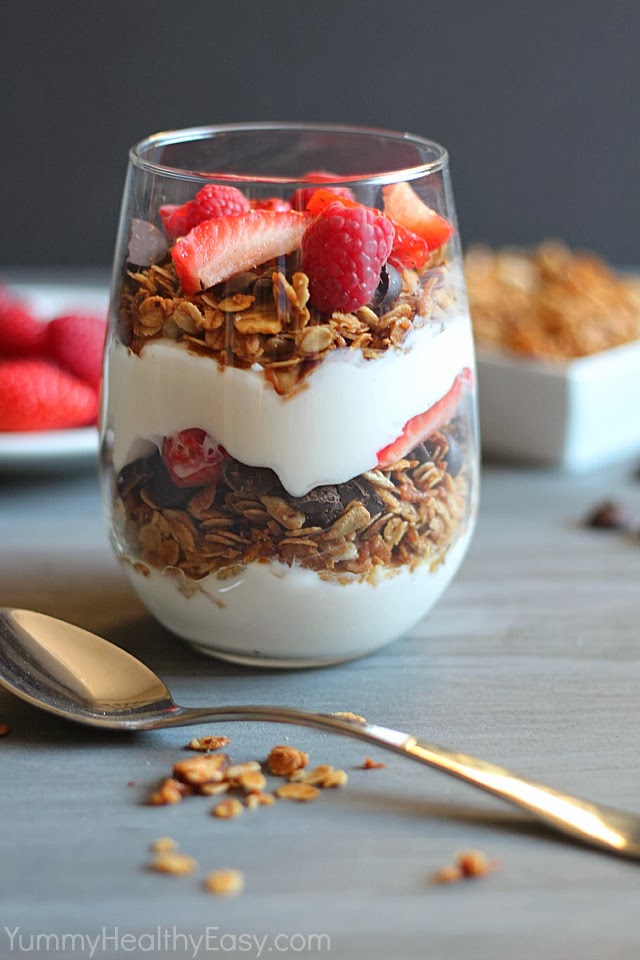 What are your favorite parfait recipes?
If you make any parfait recipes for breakfast this week please snap a photo and share on instagram using hashtag #rainbowdelicious and tag me @rainbowdelicious, I'd love to see how it turns out! Subscribe below to get weekly recipe inspiration delivered to your inbox.

Some links on this site are affiliate links and I may earn a small commission at no cost to you. Thank you!
You'll Also Love These Posts

(Visited 51,380 time, 1 visit today)