Get ready for some delicious fish tacos! From salmon, to shrimp, to halibut we have recipes to meet your fish taco cravings in this collection of fish taco recipes!
Happy Taco Tuesday for the third week in a row! Two week's ago I posted a round-up of 10 amazing meat-filled tacos, last week I featured 10 amazing vegetarian taco recipes and this week there is an amazing line-up of tacos. I don't really like fish that much but these taco recipes are making me want to keep trying!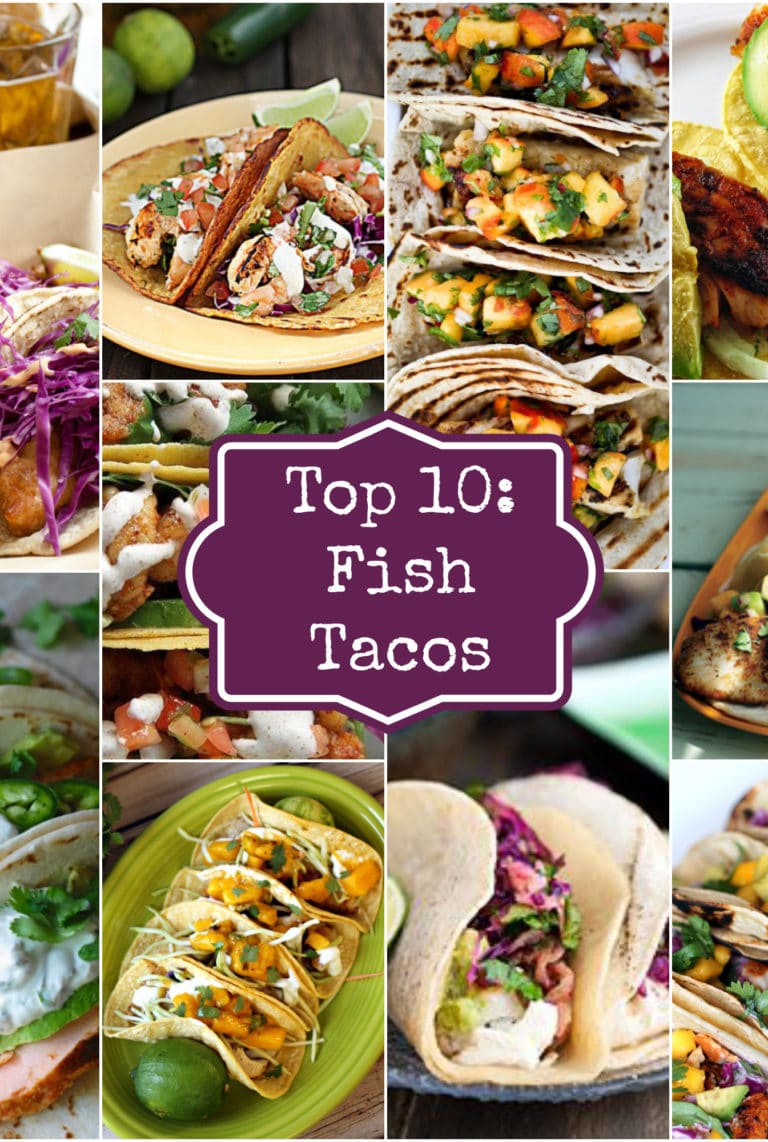 Fish Tacos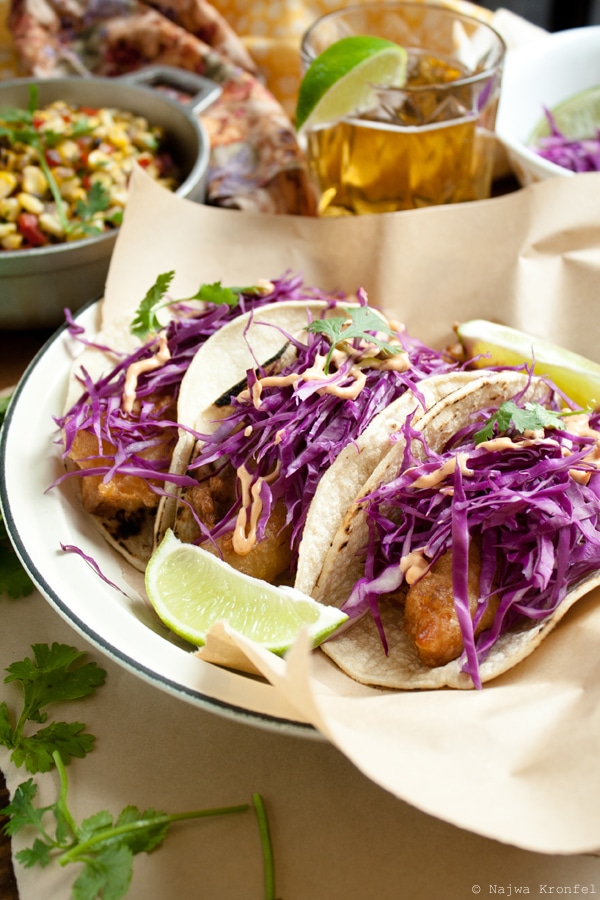 Crispy Fish Tacos from Delicious Shots
I love this vibrant and bright purple cabbage!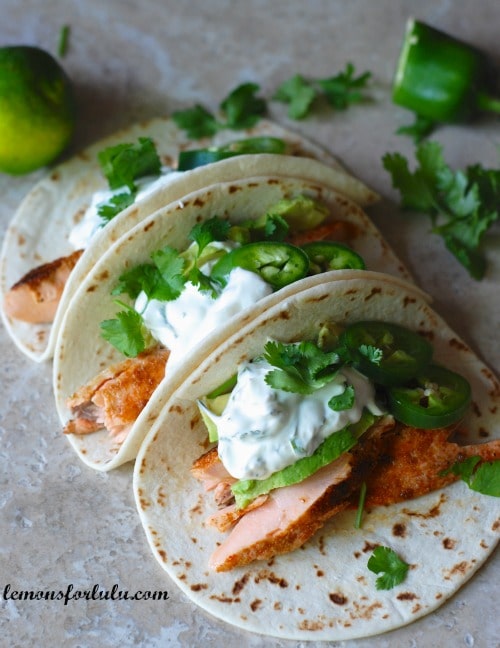 Salmon Tacos with Jalapeño Cream from Lemons for Lulu
Salmon tacos forever!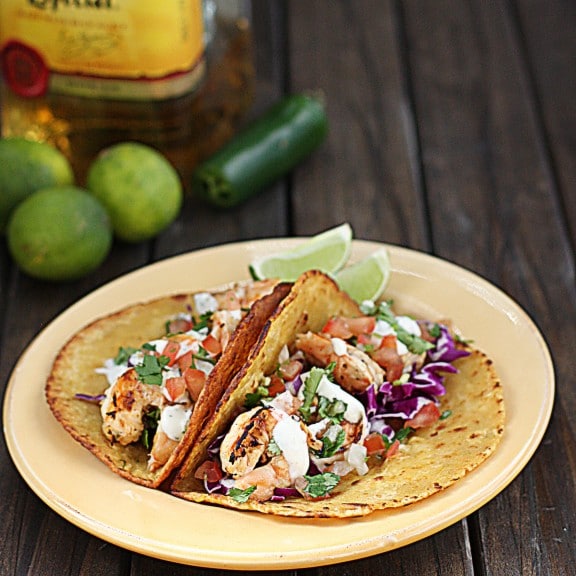 Grilled Tequila Lime Shrimp Tacos with Chipotle Lime Mayo from The Hopeless Housewife
Chipotle lime mayo is calling your name!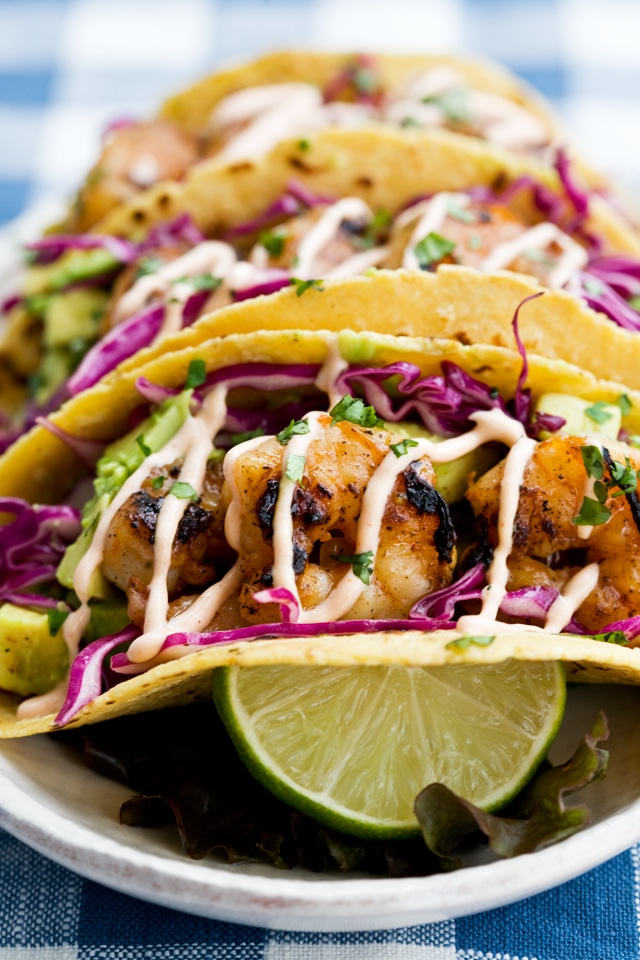 Honey Lime Tequila Shrimp Tacos with Avocado, Purple Slaw and Chipotle Crema from Tartine and Apron Strings
This shrimp is cooked to perfection!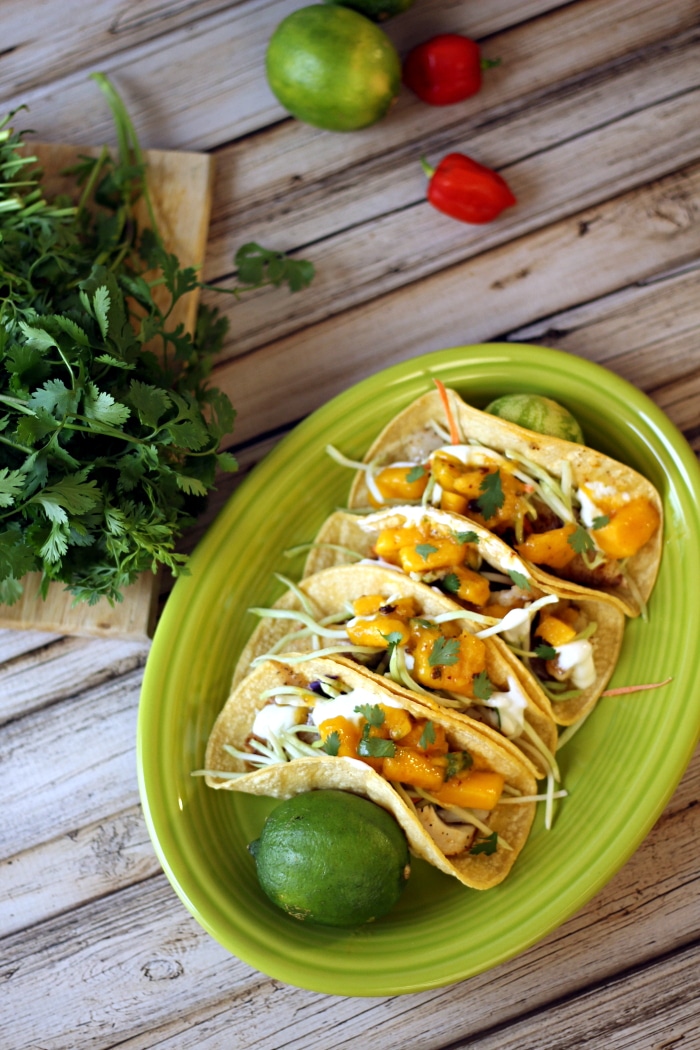 Skinny Baja Tacos from The Wanderlust Kitchen
You can't eat just one of these bad boys.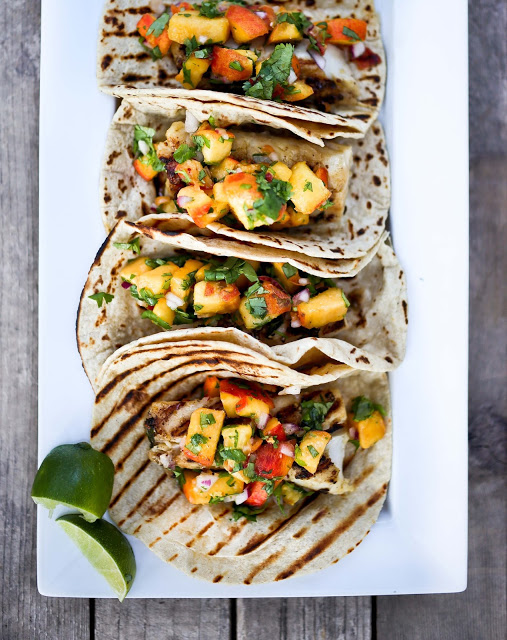 Chipotle Tacos with Cilantro Peach Salsa from Feasting at Home
This peach salsa is to die for!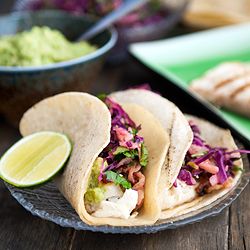 Tequila Lime Halibut Tacos from Use Real Butter
Taco Tuesday has never been better.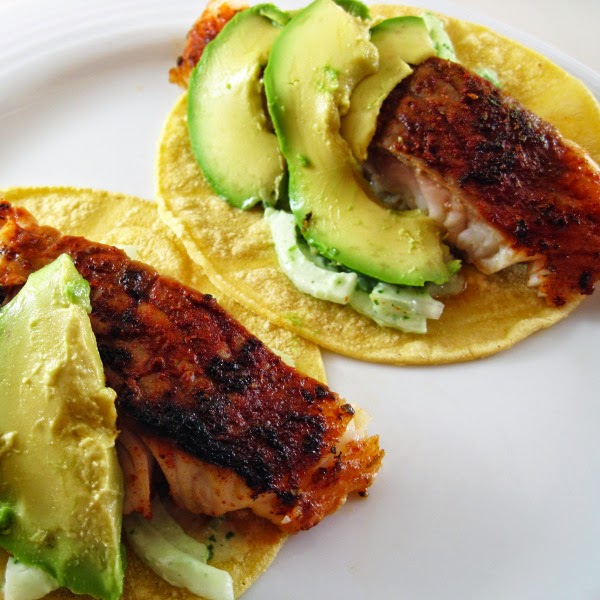 Blackened Fish Baja Tacos from Yummy Recipes
Blackened fish might just be my favorite of all!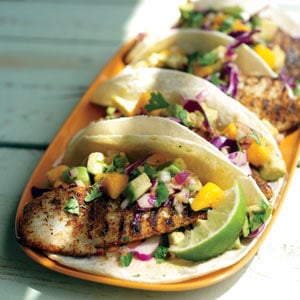 Grilled Fish Tacos from Organic Gardening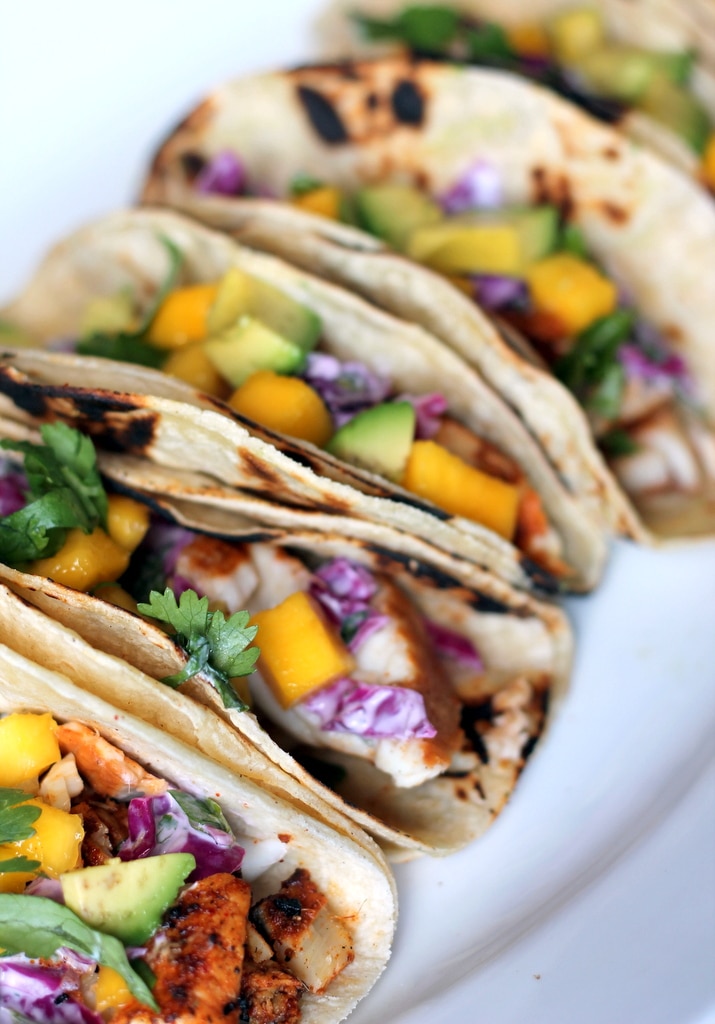 Grilled Chili Lime Tacos with Sour Cream, Mango, Avocado and Cabbage Slaw from Ambitious Kitchen
When you make any of these tacos please share on instagram using hashtag #rainbowdelicious & and tag me at @rainbowdelicious , I'd love to see what you are up to in your kitchen!
You might also enjoy the Top 10 Vegetarian Taco Round-Up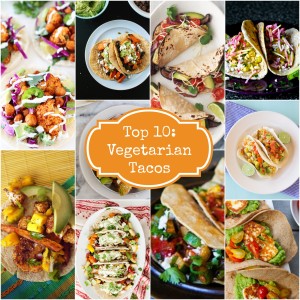 And the Top 10 Taco Recipe Round-Up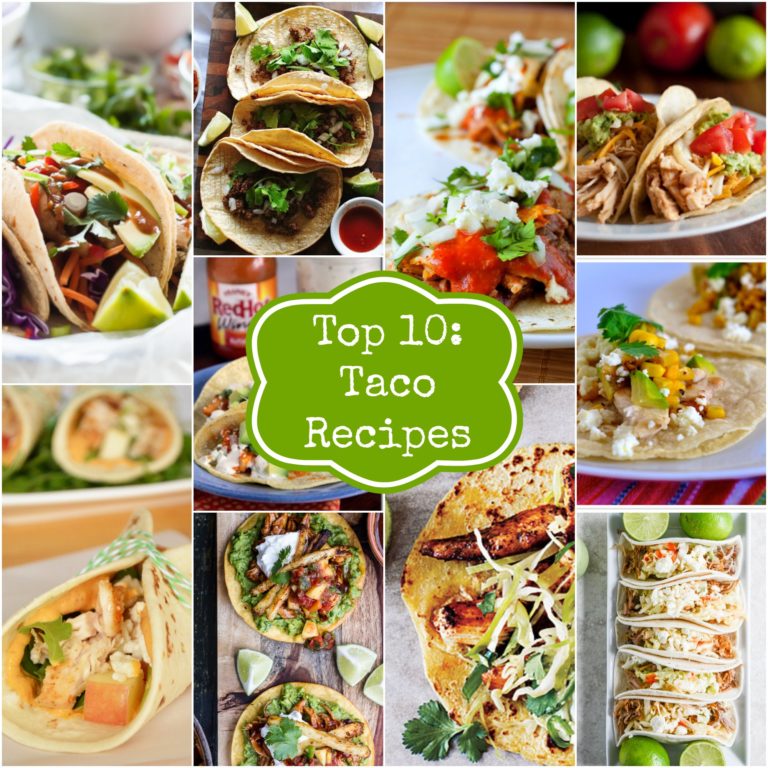 (Visited 53,799 time, 1 visit today)