Today I'm excited to share with you ten unique oatmeal recipes that you are going to want to try this Fall. Who knew there were so many ways to make your morning bowl of oatmeal? From crockpot oats to baked oats, there is an oatmeal recipe for everyone.
I'm trying to get more organized when it comes to breakfast. Instead of waking up and thinking , "what should I make for breakfast this morning" ideally I would like to have a plan the night before. I lived with a family in Australia during college while I studied abroad and they had a system down where they had a weekly breakfast plan and they knew what to expect each day. I love that idea. I'm still playing around with my exact outline but so far I am thinking: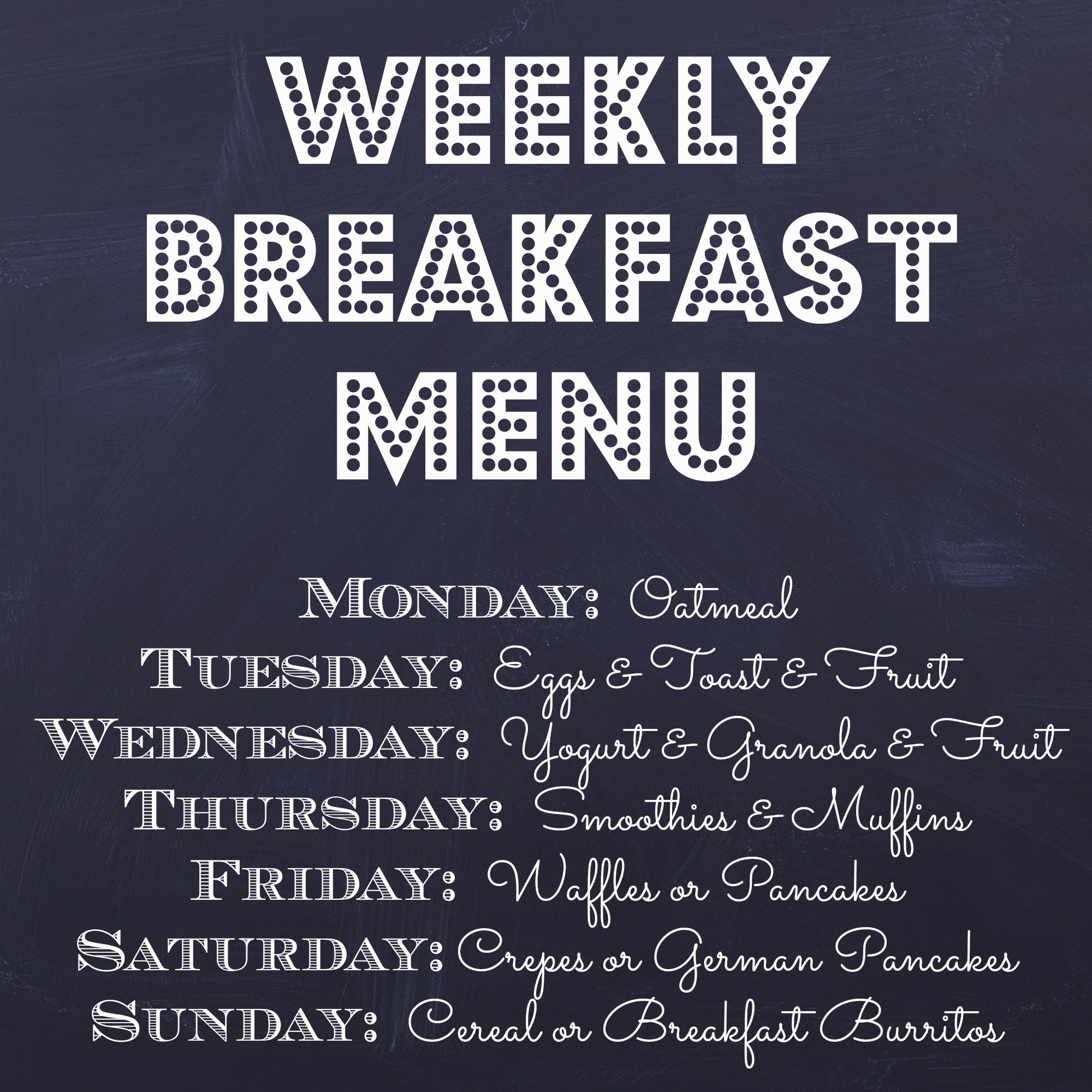 I never follow an outline perfectly, that seems incredibly stressful to me, but I plan to use this for inspiration and structure.
10 Unique Oatmeal Recipes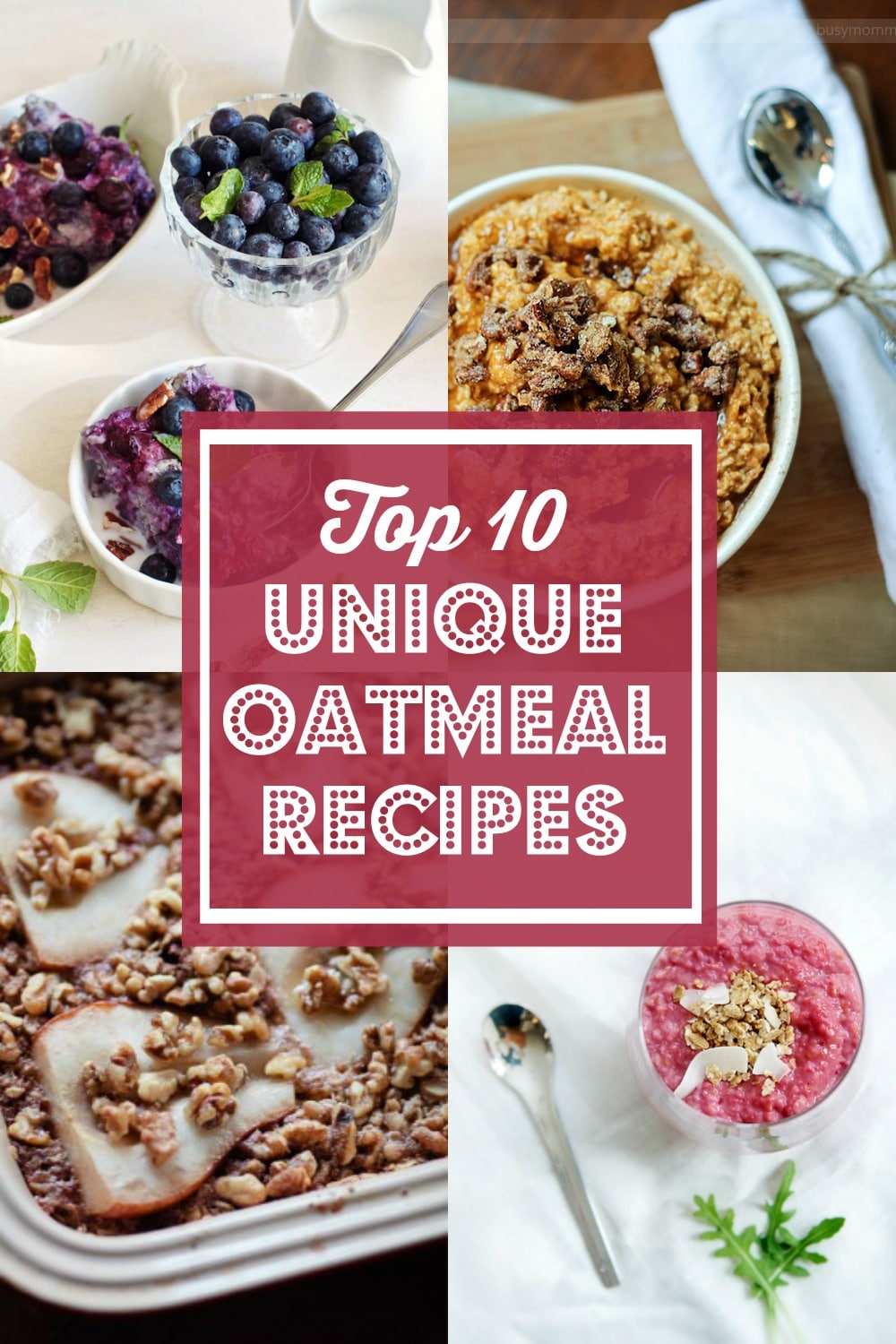 Even though I plan to make oatmeal most mondays, I know that oatmeal with milk and honey (the way we currently eat it in my house) can get boring so I want to spice it up with unique oatmeal recipes, and here are my top 10: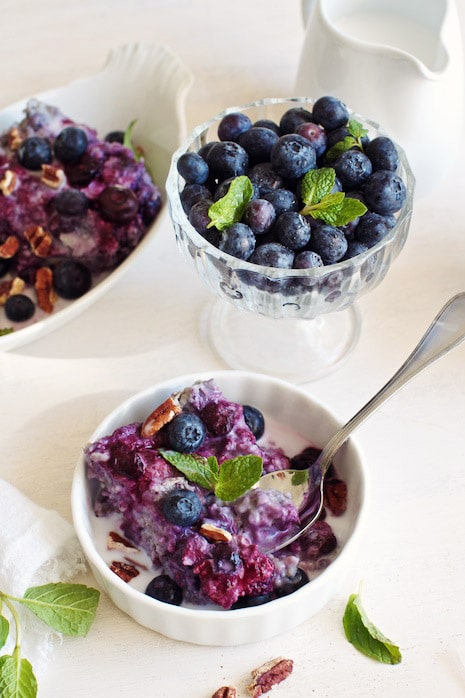 Blueberry Coconut Baked Steel Cut Oatmeal from Marla Meridith Blueberry and coconut combine to create awesome flavor in this unique oatmeal recipe.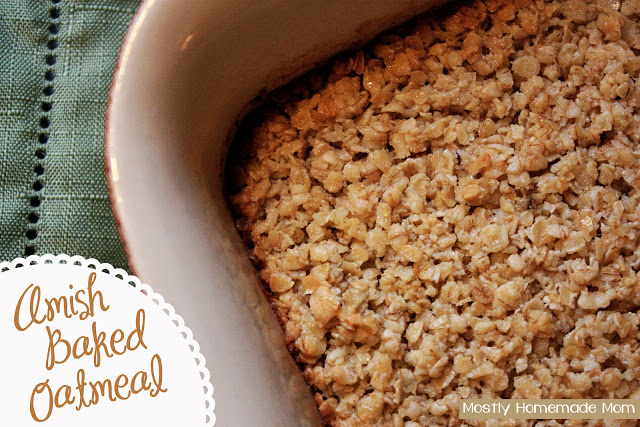 Amish Baed Oatmeal from Mostly Homemade Mom Baking the oatmeal makes the morning routine so simple!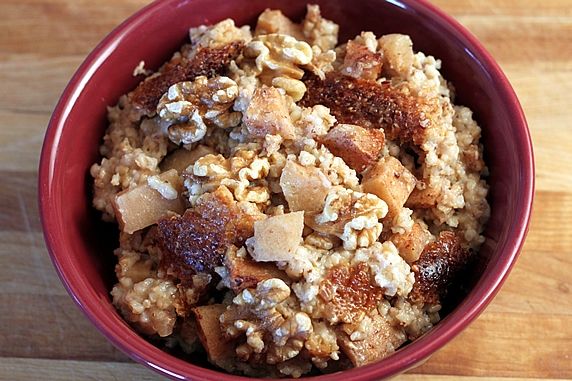 Slow Cooker Apple Cinnamon Oatmeal from The Yummy Life Using a crockpot for breakfast is such an obvious idea, I don't know why I don't do it more often!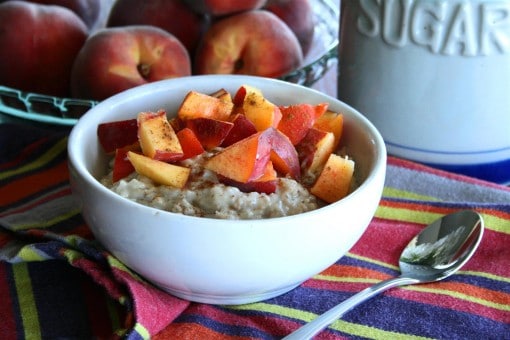 Peaches and Cream Protein Oatmeal from Colourful Palate This tastes amazing with fresh peaches when they are in season but you could also thaw frozen peaches to enjoy this oatmeal all year round.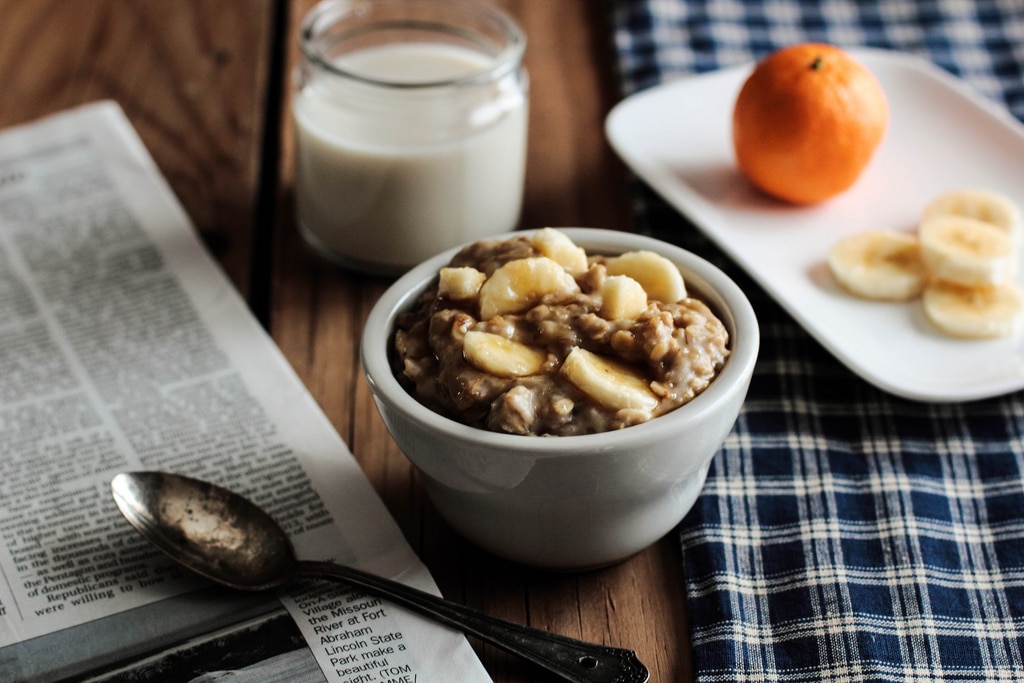 Peanut Butter Banana Oatmeal from Pastry Affair peanut butter in your morning oatmeal is a great way to get a little extra protein into your day.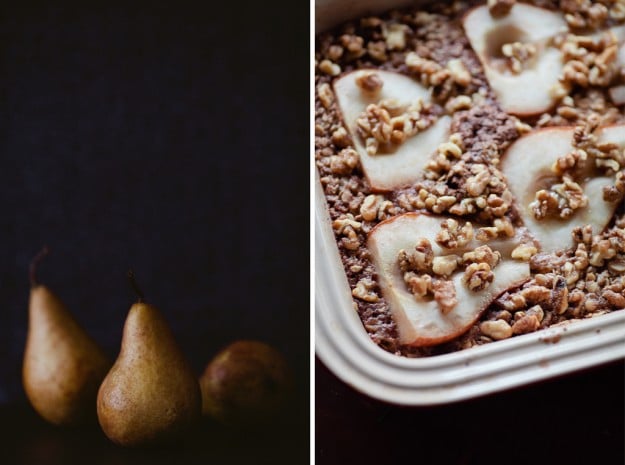 Baked Oatmeal with Roasted Pears from Not Without Salt It's almost like having dessert for breakfast and it is oh-so-good.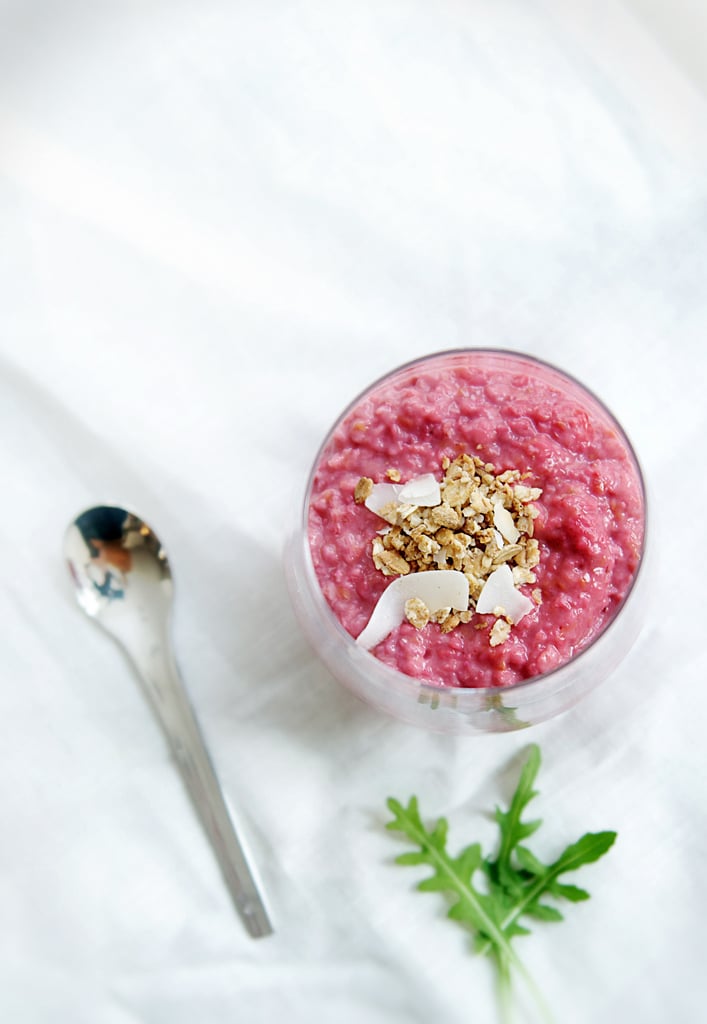 Berry Oatmeal from What Should I Eat For Breakfast Today Say good-bye to the boring brown color of traditional oatmeal and hello to this gorgeous, vibrant bring pink oatmeal loaded with antioxidants from the berries.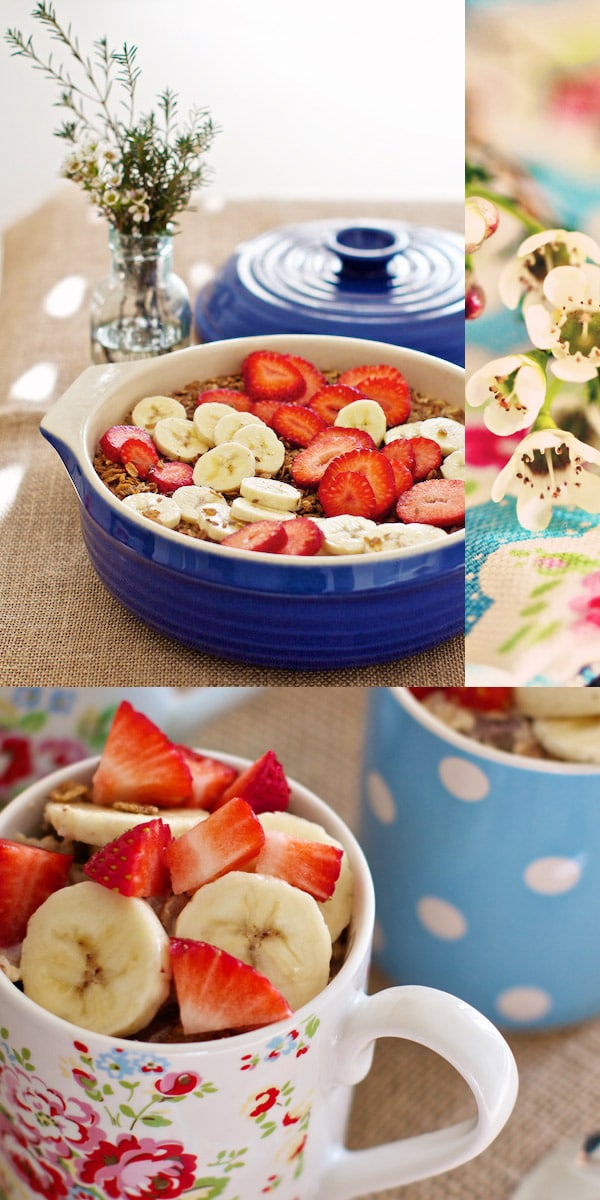 Strawberry Banana Breakfast Bake from Marla Meridith This recipes combines the ease of baked oatmeal with the freshness of topped fruits.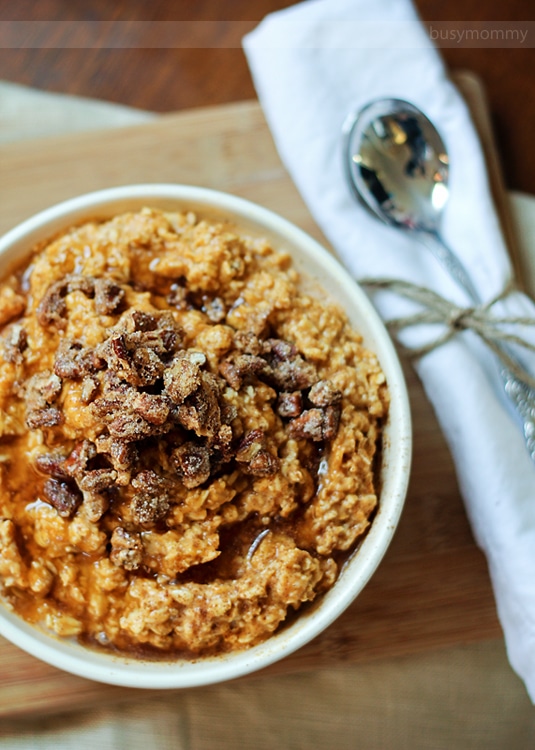 Overnight Pumpkin Oatmeal with Cinnamon Sugar Pecans from Busy Mommy Pumpkin is finding it's way into all recipes in one way or another, it makes sense to give it a try in oatmeal too.

Meyer Lemon Blueberry Baked Oatmeal from Prevention RD You can never go wrong with the classic blueberry and lemon flavor combo.
What is your favorite way to eat oatmeal? Do you have a breakfast menu plan that you normally follow?
If you make any of these unique oatmeal recipes please share on instagram using hashtag #rainbowdelicious and tag me at @rainbowdelicious , I'd love to see what you are up to in your kitchen!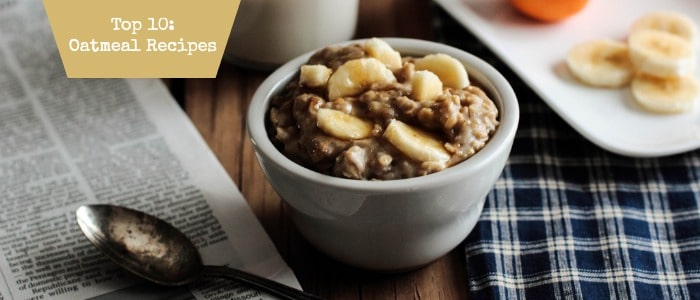 Some links on this site are affiliate links and I may earn a small commission at no cost to you. Thank you!

(Visited 3,279 time, 1 visit today)