Blueberries are brain food, that contain compounds that are antioxidant and anti-inflammatory. This delicious and pretty fruit is a wonderful ingredient to add to your diet regularly. There are so many amazing blueberry recipes; blueberry ice cream, muffins, salads, scones, tarts and more. Check out the 20 amazing blueberry recipes below for inspiration!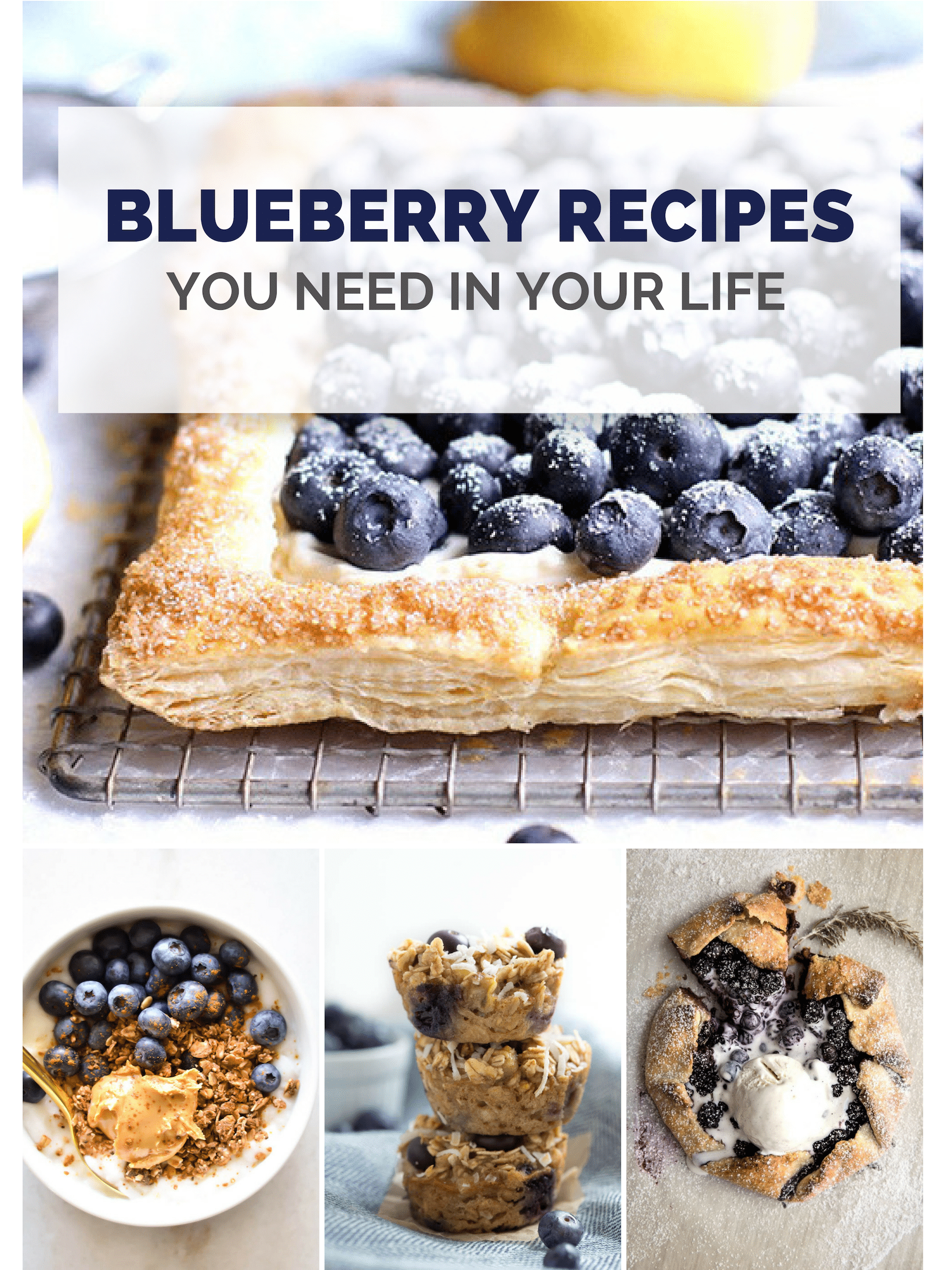 20 Blueberry Recipes You Need in Your Life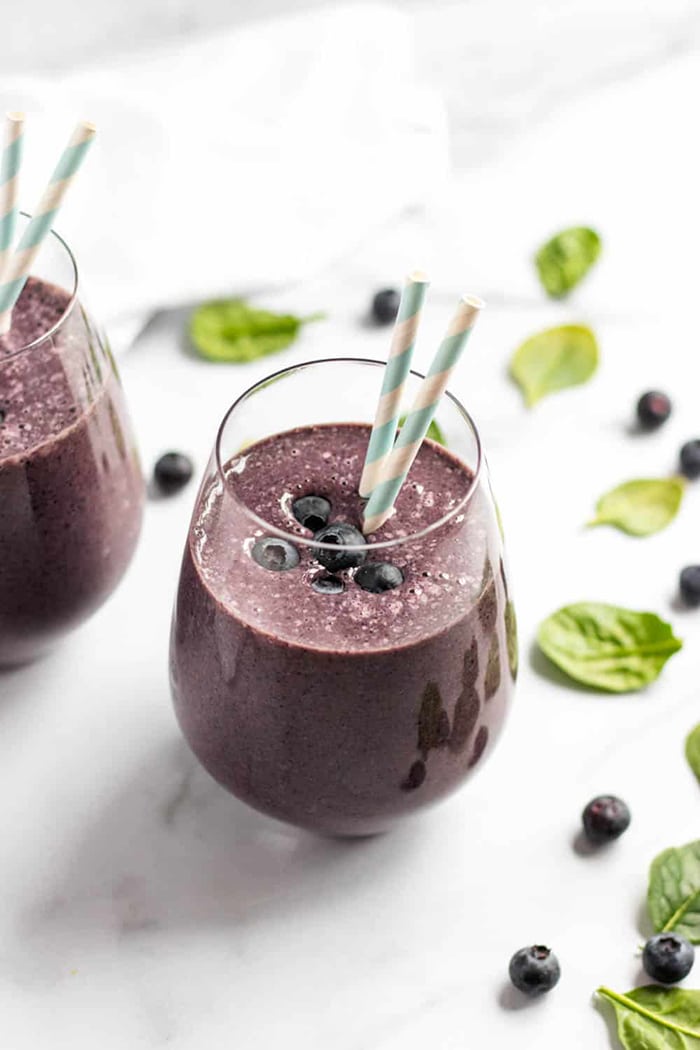 Fight inflammation with this healthy anti-inflammatory blueberry smoothie from Lemons and Zest.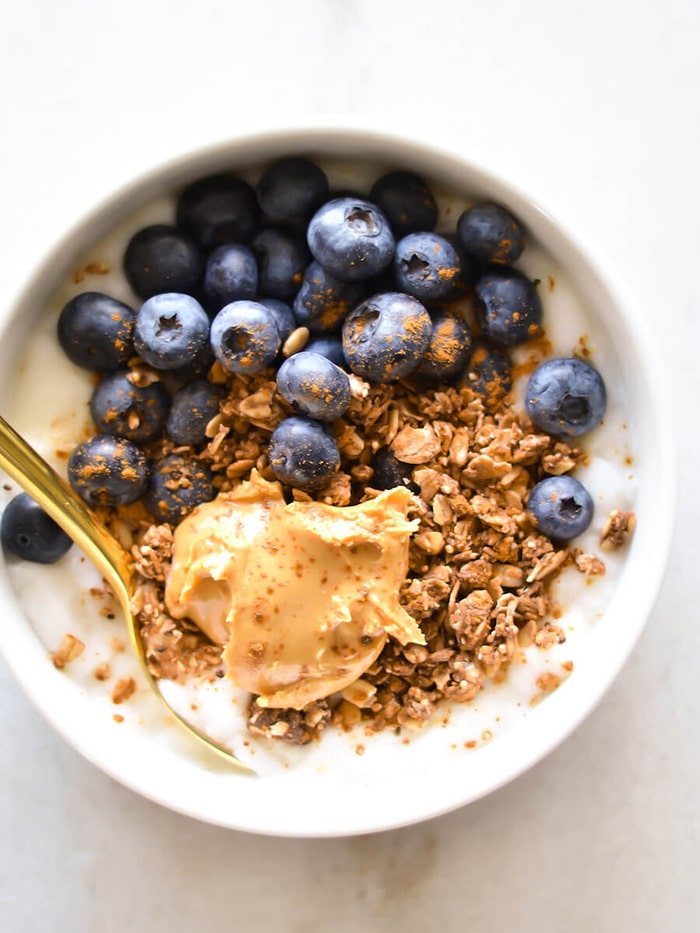 Simple is best and this blueberry granola yogurt bowl from Real and Vibrant is a recipe you can enjoy again and again.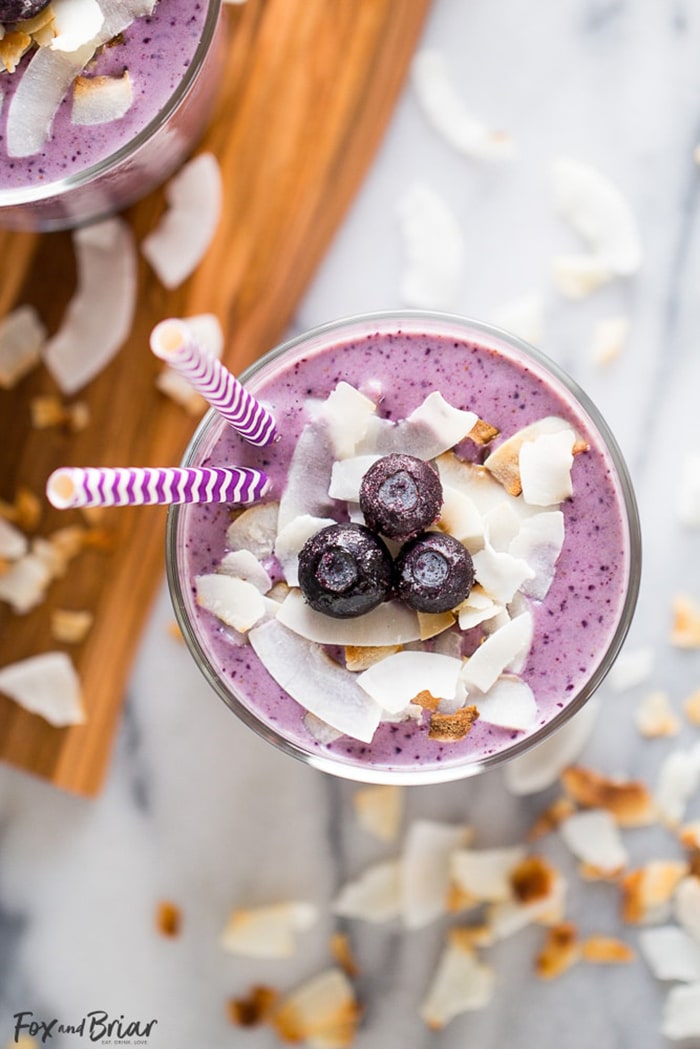 Coconut milk, bananas, blueberries, almond butter and yogurt blend together to make this flavor and protein packed blueberry banana coconut smoothie from Fox and Briar.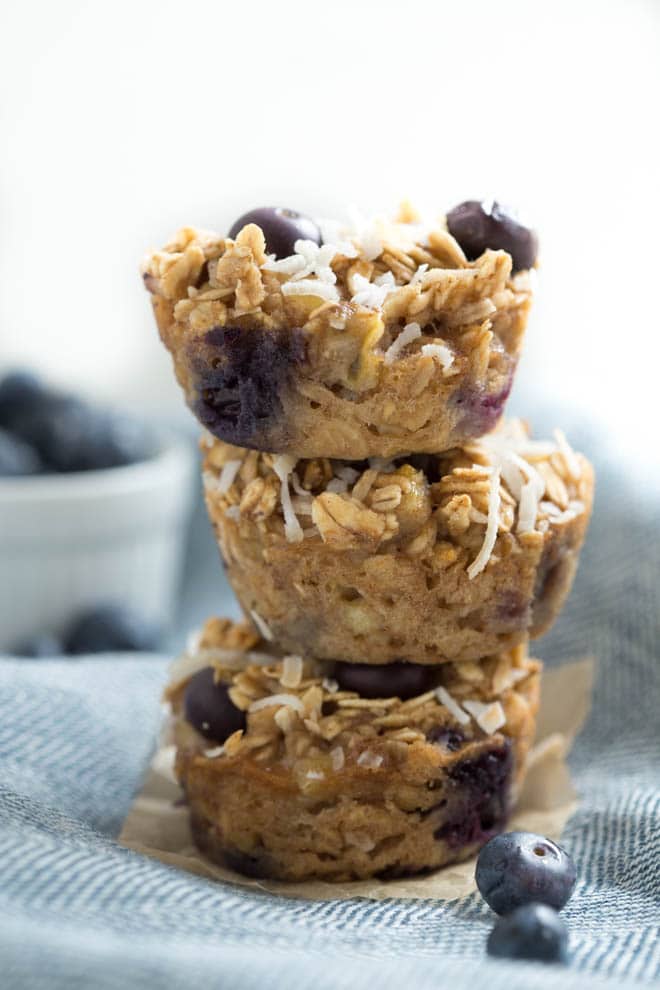 Banana Blueberry Coconut Baked Oatmeal Cups from Spoonful of Flavor are a a great on-the-go breakfast or snack option.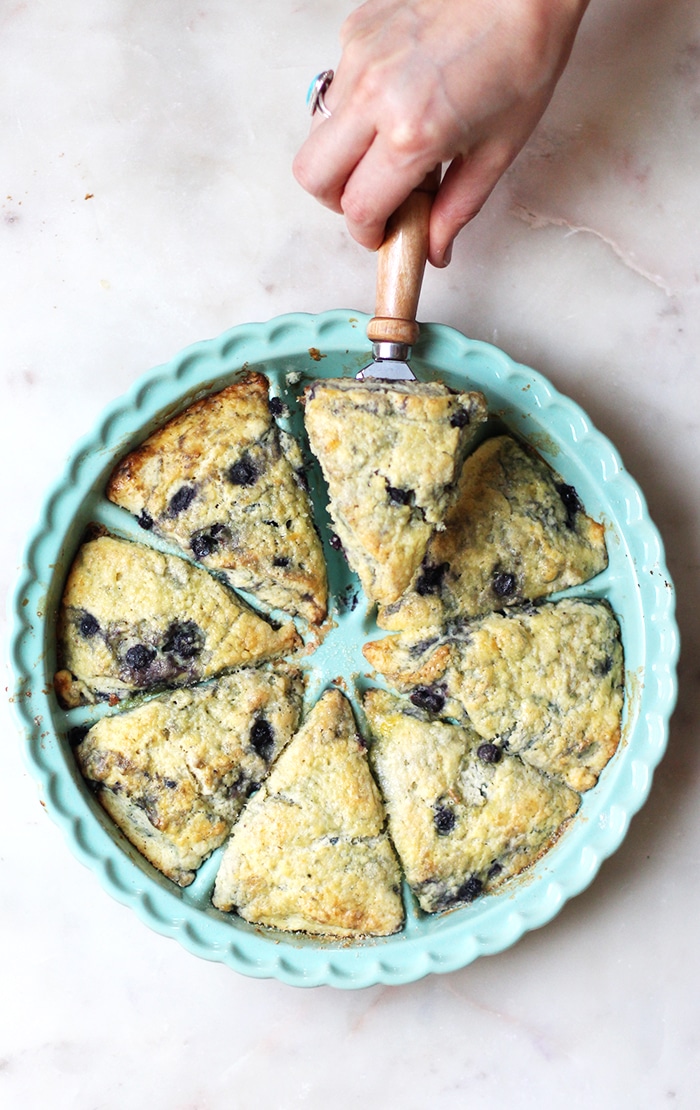 Soft on the inside, lightly crispy on the outside, this is the only blueberry scone recipe you'll ever need. And how cute is the scone pan used in this recipe?!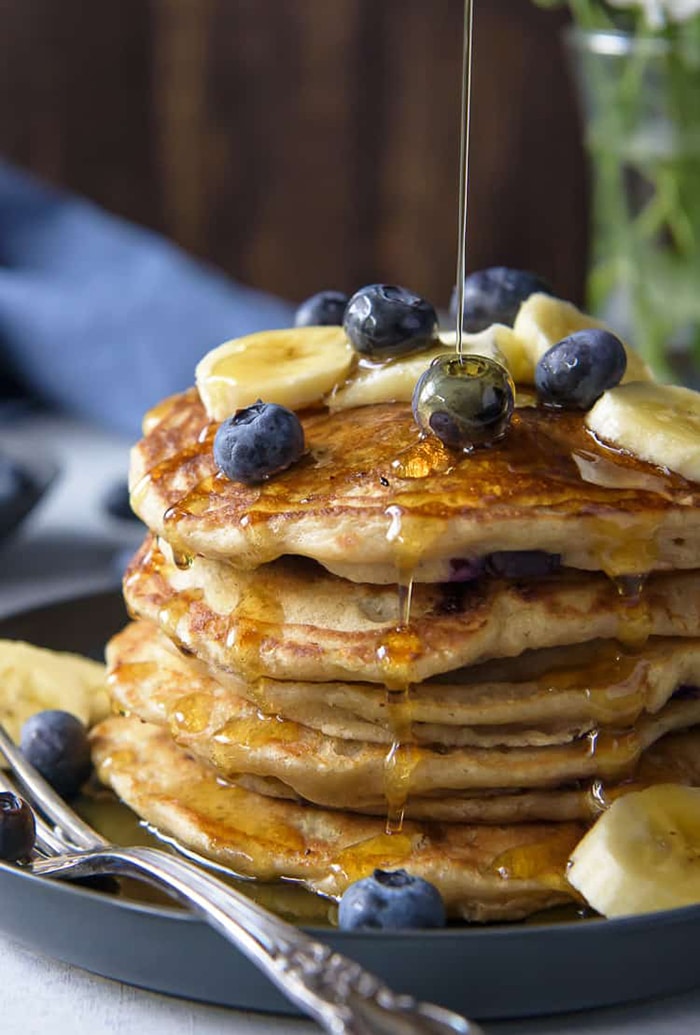 Start your next weekend right with these fluffy, homemade buttermilk blueberry banana pancakes from The Crumby Kitchen.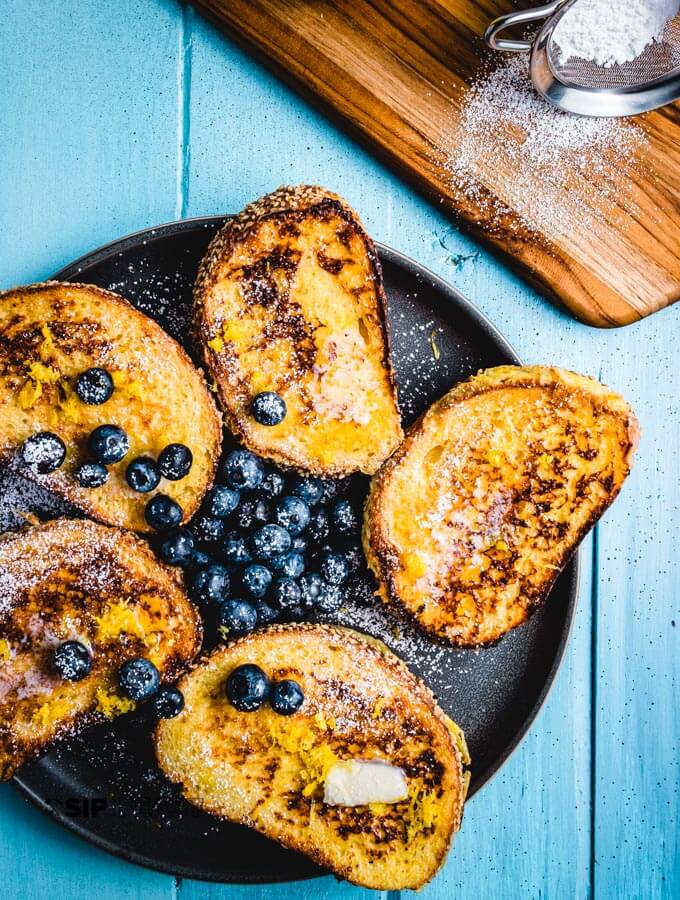 Impress your next brunch guests with this semolina french toast with lemon and blueberries from Sip & Feast.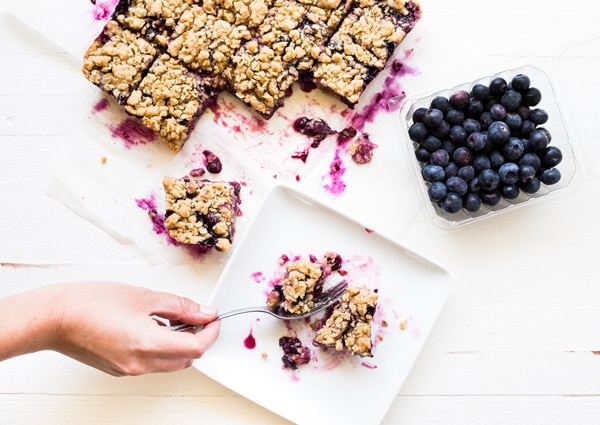 These blueberry crumble bars from Spoonful of Flavor are oozing with juicy blueberries and a butter crumble topping.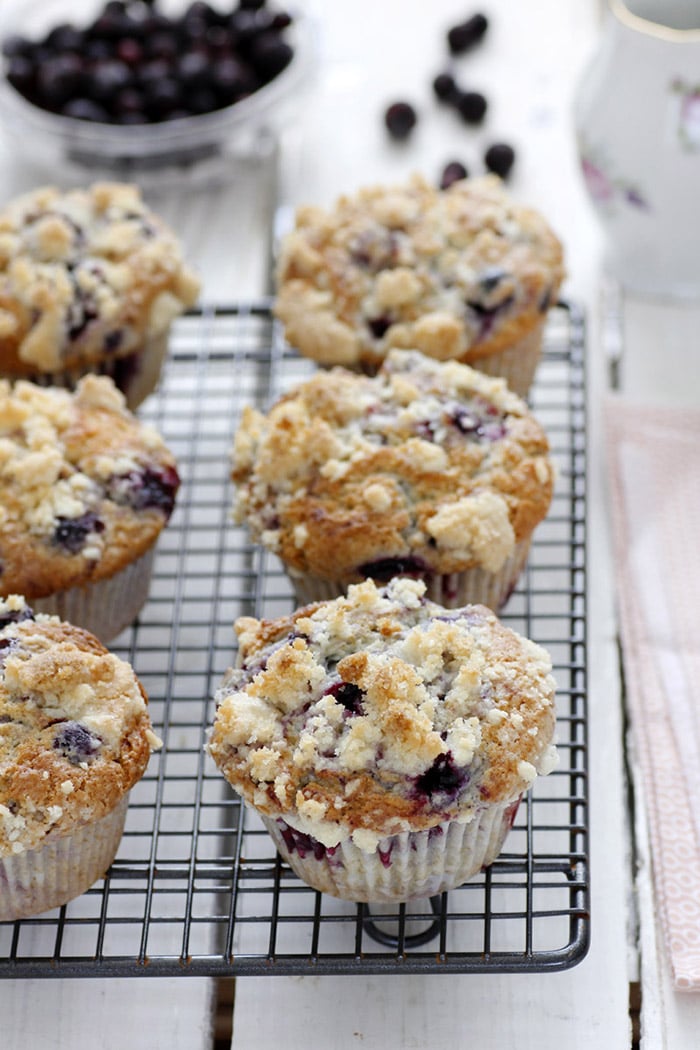 These Starbuck copycat blueberry muffins from Lil Cookie are topped with a crumbly topping that looks irresistible.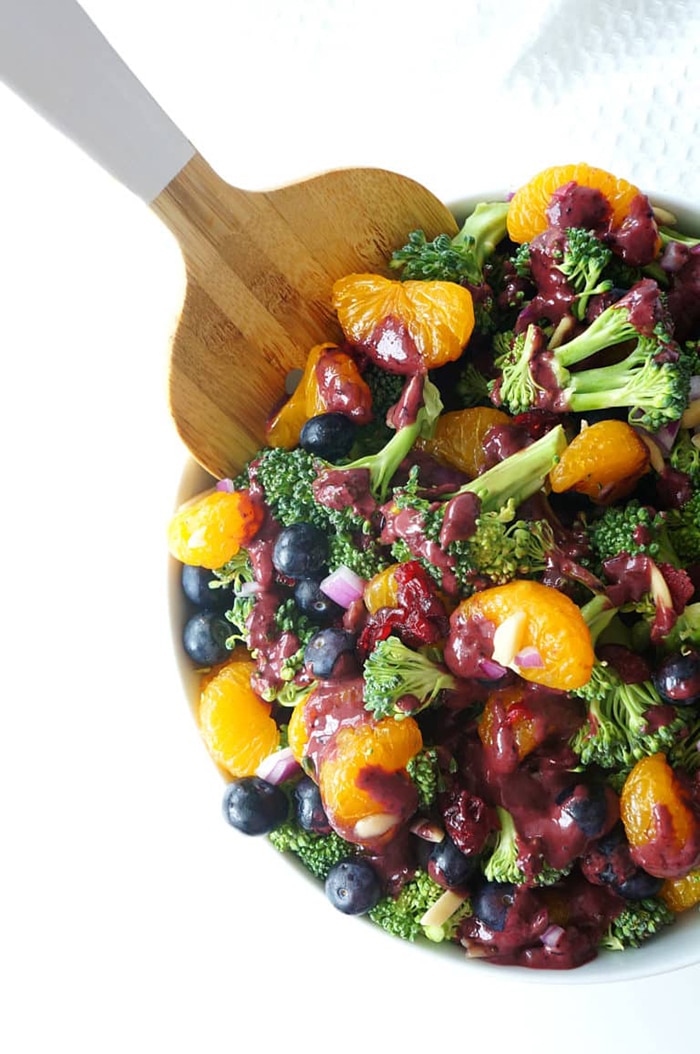 This dairy-free, gluten free and vegan blueberry mandarin broccoli salad from Haute & Healthy Living is vibrant, nutritious and flavorful.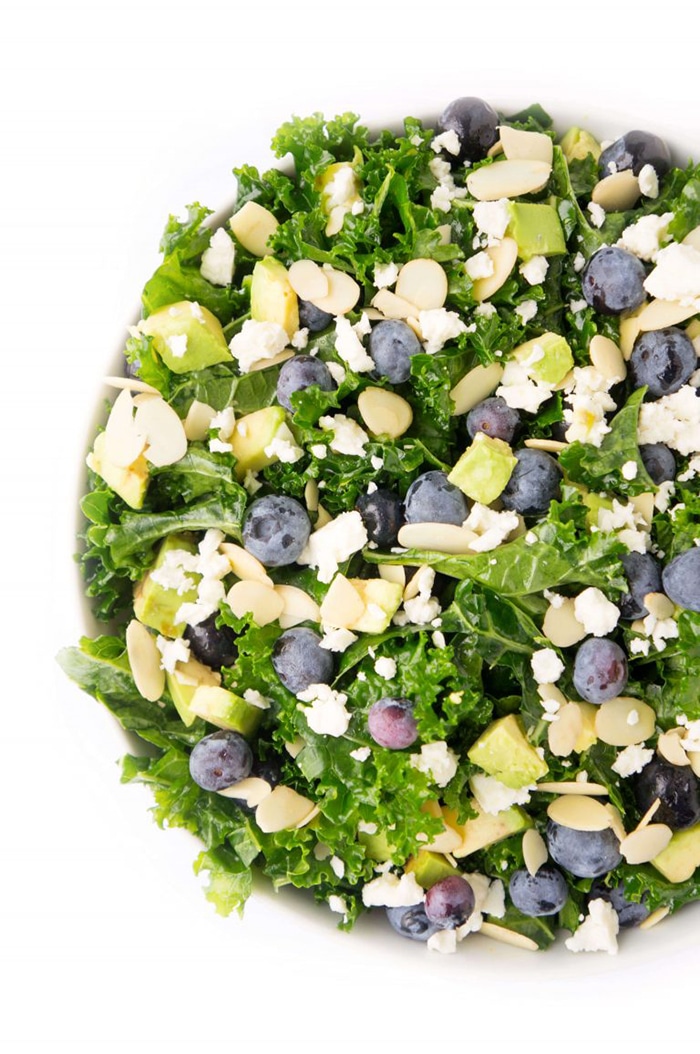 This blueberry avocado kale salad from Haute & Healthy Living is perfect as a healthy side salad or as a main entree if you top it with a protein like salmon or grilled chicken.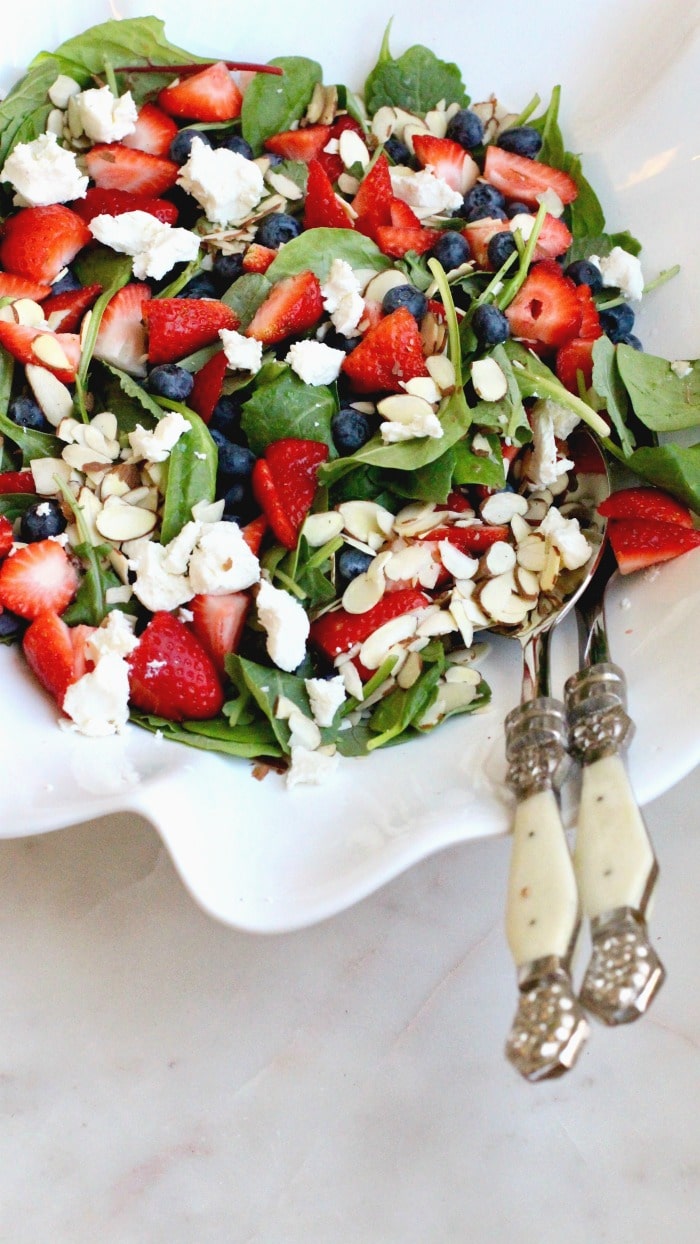 This strawberry blueberry and goat cheese spinach salad is a fresh and delicious side salad.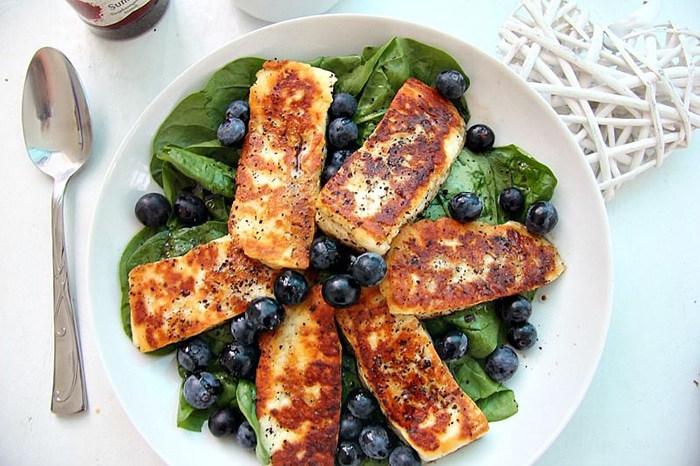 If you haven't tried halloumi cheese yet, do yourself a flavor and make this halloumi blueberry & spinach salad from Divalicious Recipes ASAP.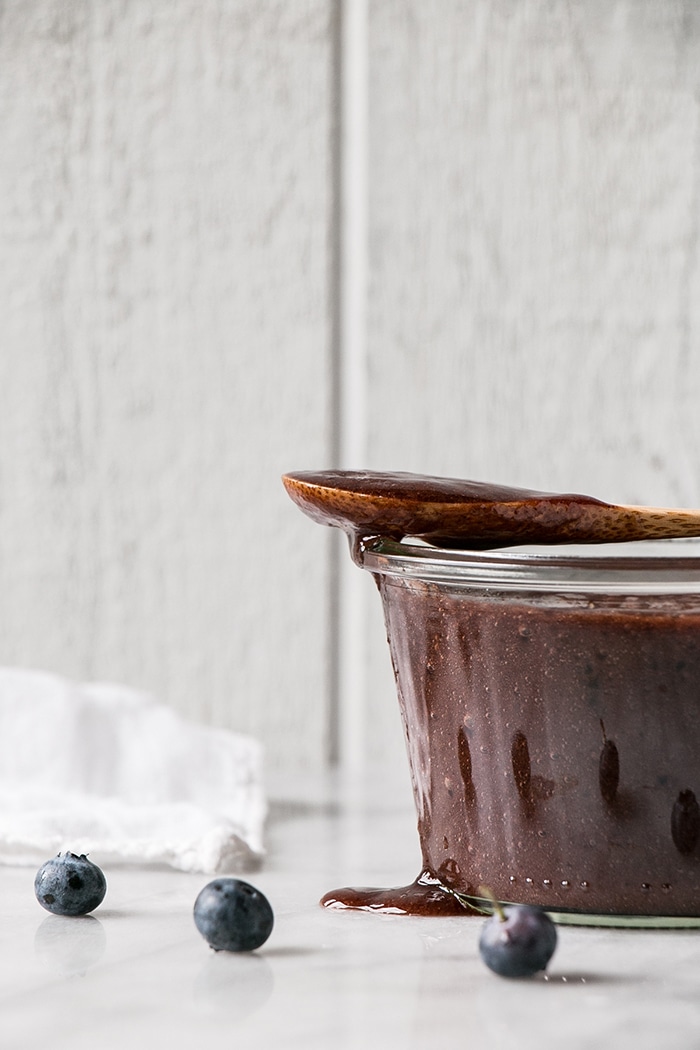 Next time you have a BBQ try out this slow cooker blueberry BBQ sauce from My Kitchen Love.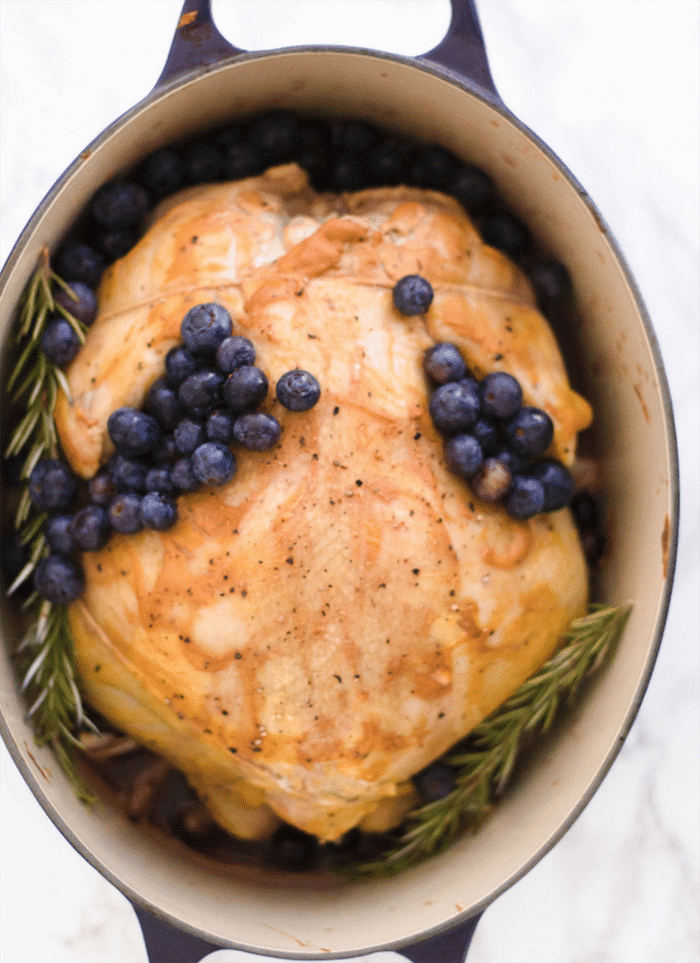 Roasting chicken for dinner soon? Try out this blueberry & pinot noir roasted chicken from Food Above Gold.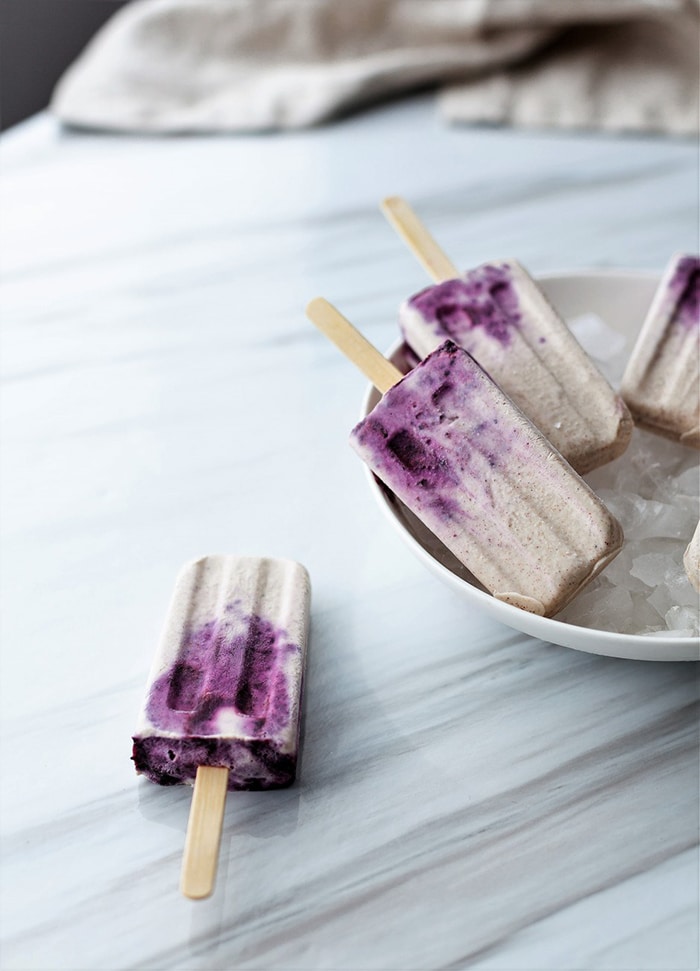 How gorgeous are these blueberry chai popsicles from The Simple Green?!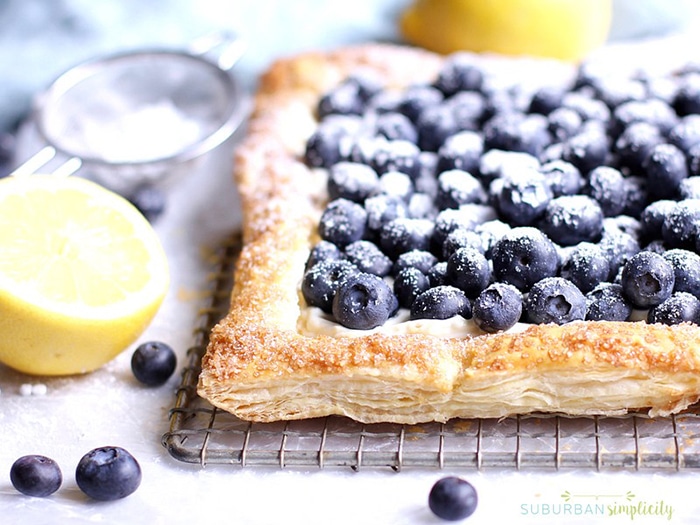 If you're like me and always looking for an excuse to eat puff pastry, then this blueberry tart recipe from Suburban Simplicity is for you!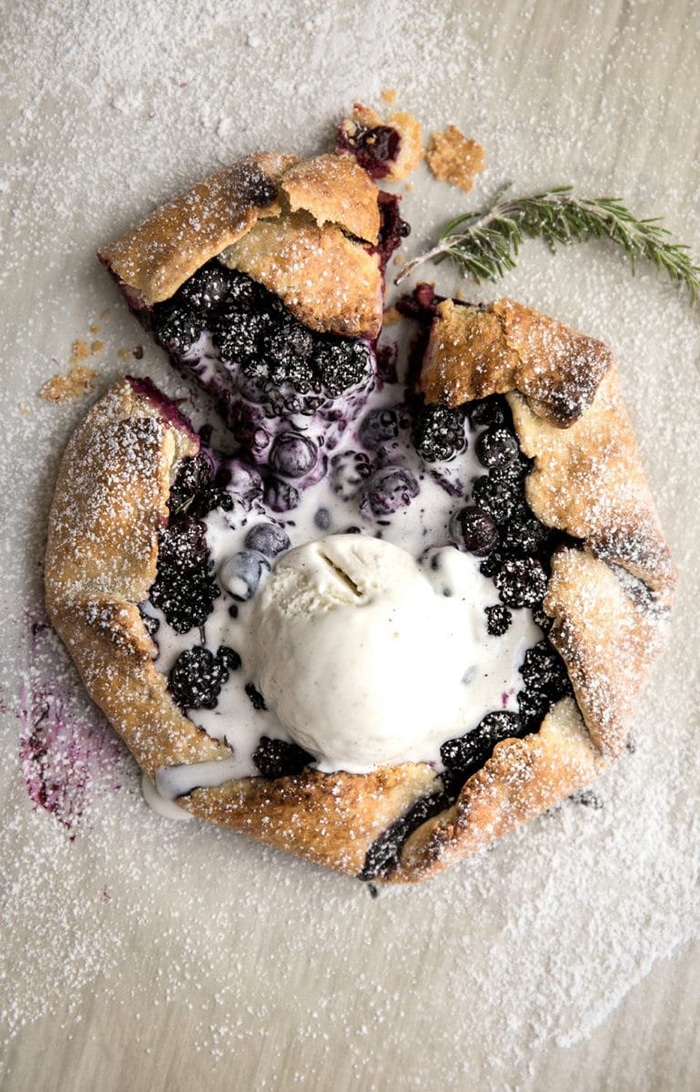 Who needs blueberry pie when you can make this gorgeous rustic blueberry raspberry galette with rosemary from The Forked Spoon.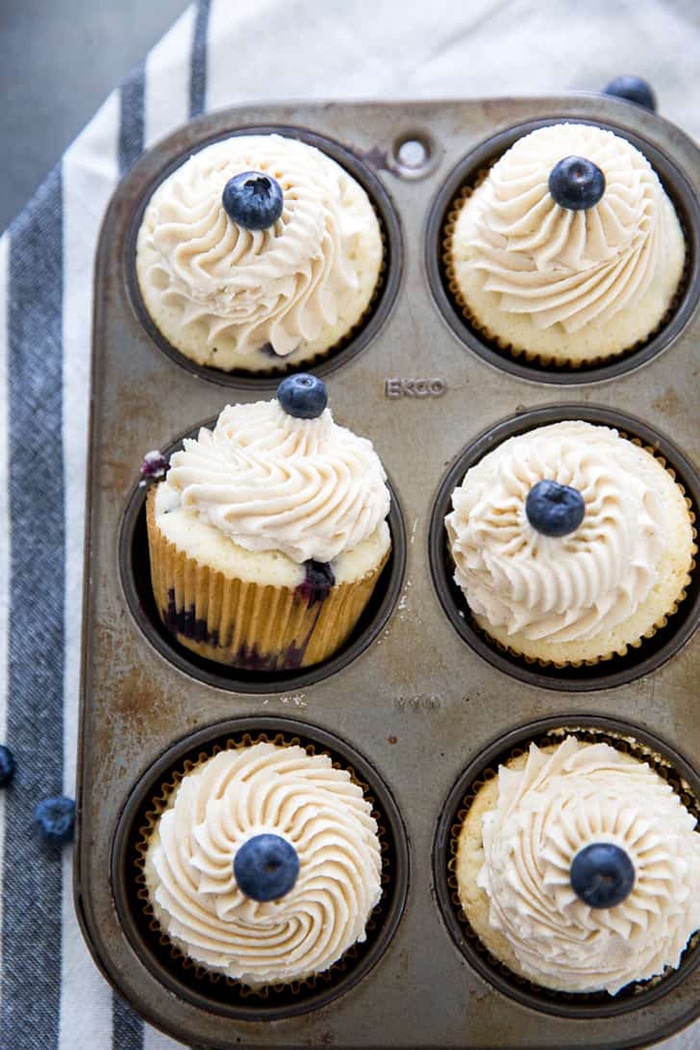 These gorgeous blueberry cupcakes with brown sugar frosting from Lemons for Lulu are perfect for you next special occasion.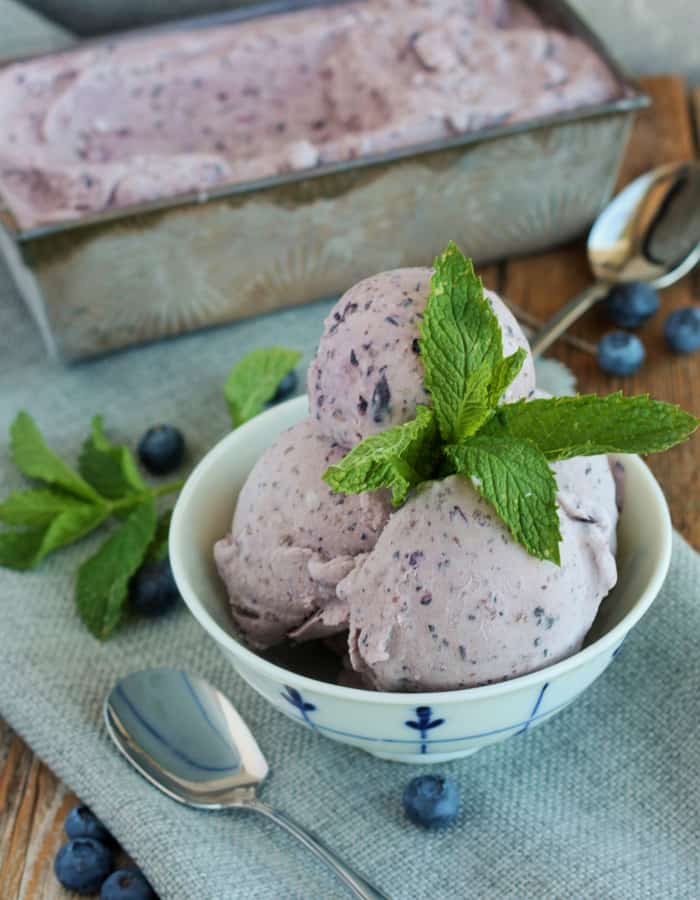 This blueberry cardamom ice cream from Sustainable Cooks is an easy recipe that can be made with or without an ice cream machine.
You might also enjoy this lime avocado breakfast parfait and these lemon recipes.
If you make any of these blueberry recipes please share on instagram using hashtag #rainbowdelicious & and tag me at @rainbowdelicious , I'd love to see what you are up to in your kitchen!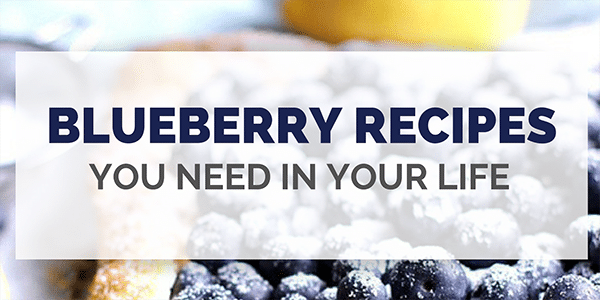 Some links on this site are affiliate links and I may earn a small commission at no cost to you. Thank you!
(Visited 1,337 time, 1 visit today)