In honor of salad month I'm excited to share with you my top 10 salad recipes! Oh, you didn't know May is national salad month? Don't worry, neither did I until my mom mentioned it to me the other day while we were shopping, she's always full of informative tid-bits like this.
I don't know about you, but I used to dread making salads for dinner or entertaining. There can be pressure to make it perfect; if only there was a perfect formula for the correct amount of toppings, right dressing, and perfect flavor profile.  My sweet SIL has shared her similar feelings of salad making dread, which she has coined her "salad phobia." This cracks me up because I've never tried anything from her kitchen, including her salads, that isn't seriously amazing! But salad phobia is no joke, I guess. Do you suffer from salad phobia as well? I think the only way to get over this and become confident salad makers is to just keep trying! And when in doubt, do some variation of a caprese salad… as you can see below that's my go-to!
One of my favorite quotes by Ralph Waldo Emerson applies to salad-making:

I have noticed that the more I make salads, the more I enjoy making them, the better they taste, and the easier they seem. Added bonuses of making salads frequently are that my husband no longer feels he is above such "rabbit food" and even my kids sometimes enjoy them now. Here are ten of my favorite salads that I've made so far. The images are from my instagram, but if there is a corresponding recipe that inspired the dish I've linked to it as well.
Top 10 Salad Recipes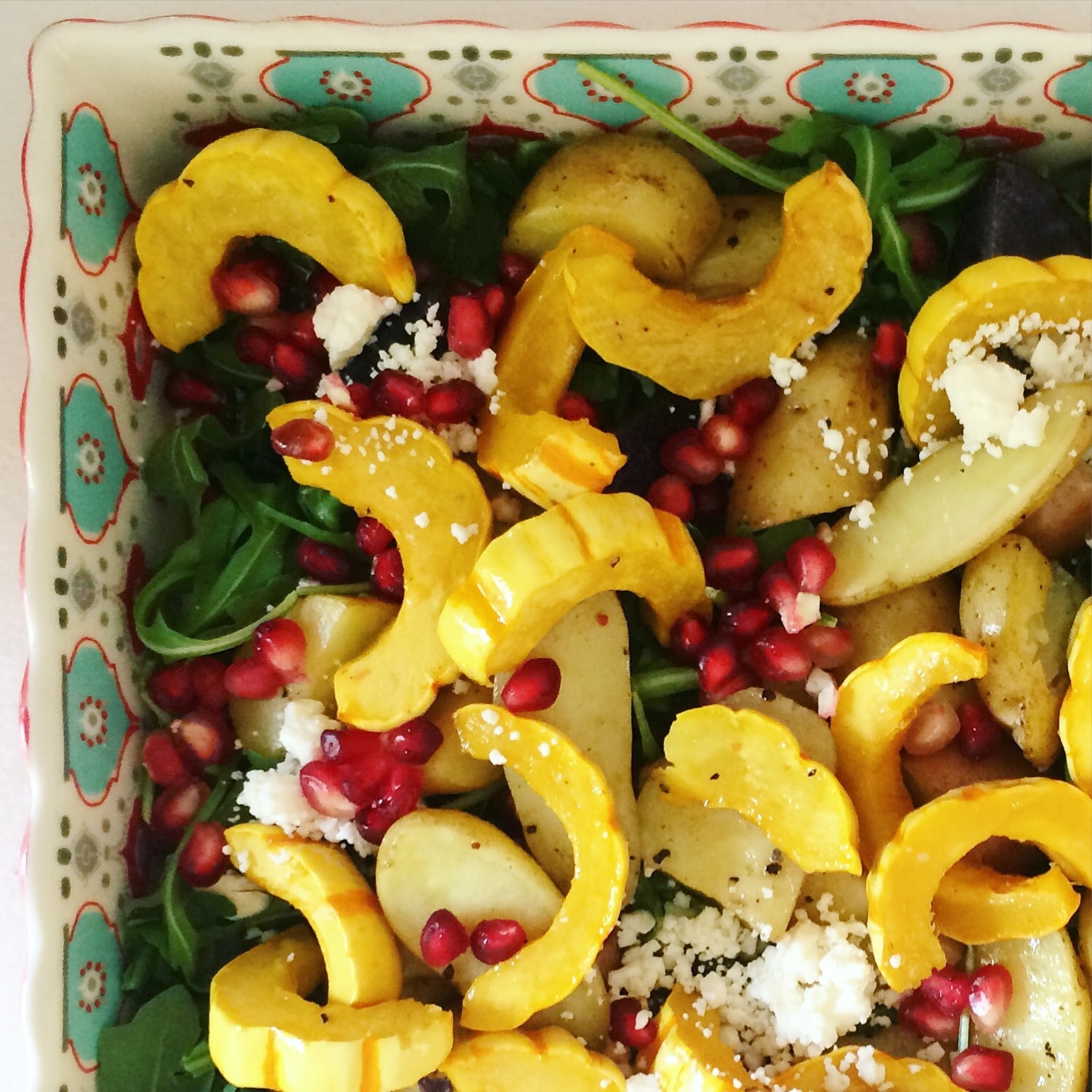 Delicata Squash Salad with Roasted Potatoes, Feta and Pomegranate from The Year in Food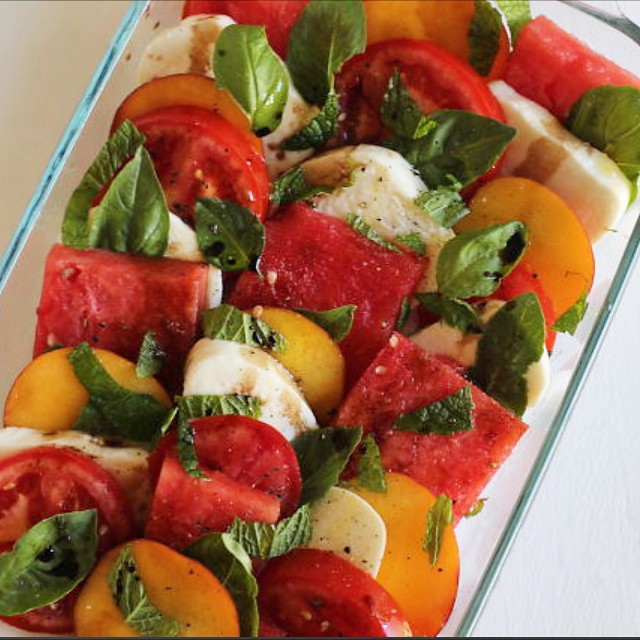 Watermelon and Peach Caprese from Joy the Baker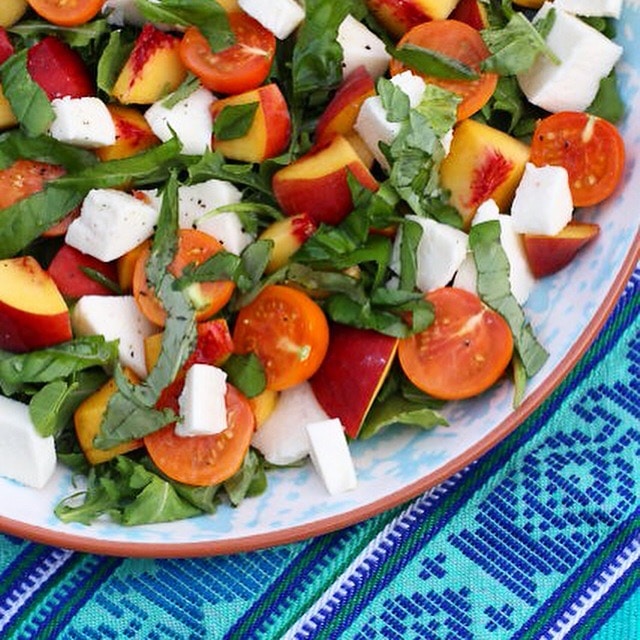 Arugula Salad with Peaches, Tomatoes and Fresh Mozzarella from Pamela Salzman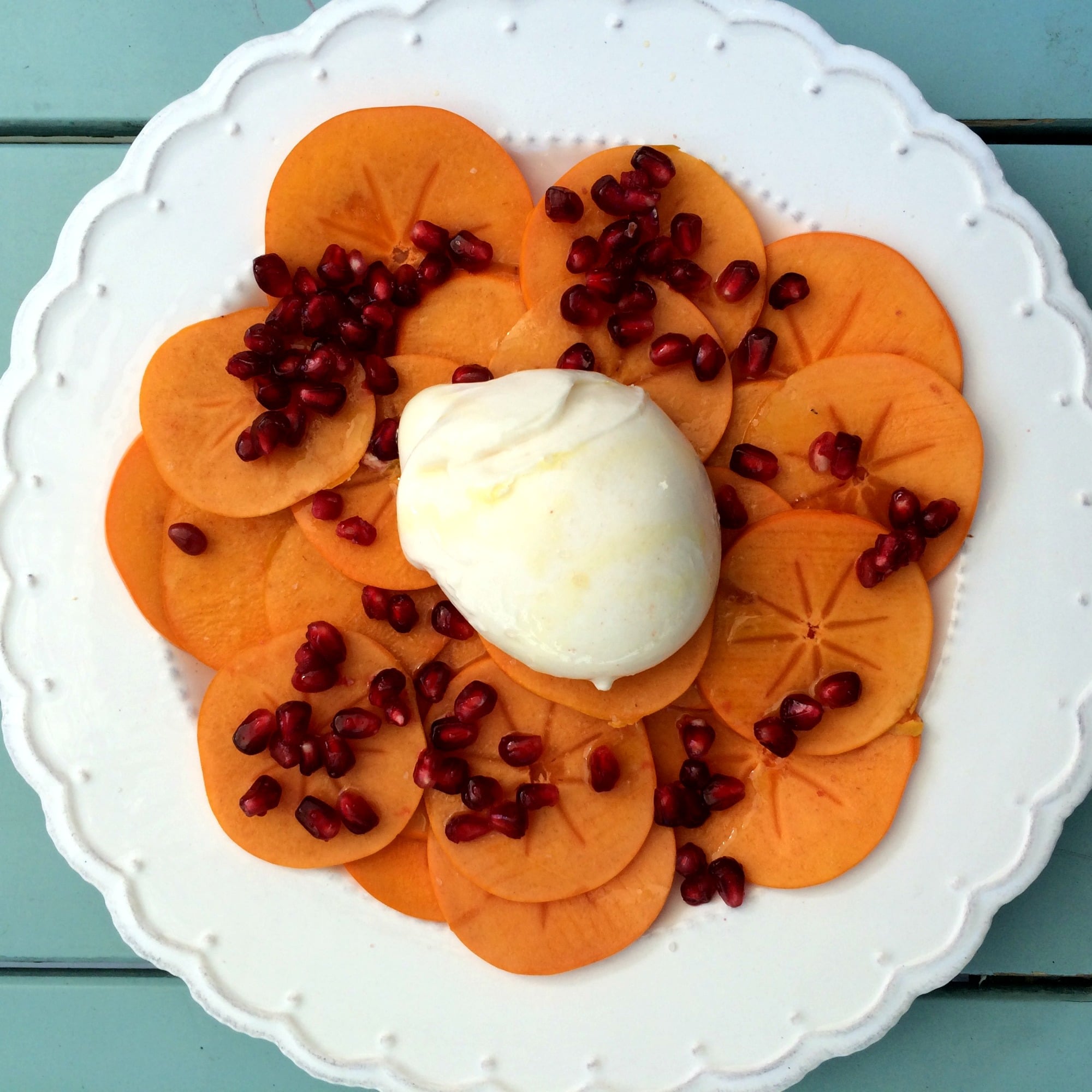 Persimmon Carpaccio Burrata Salad from Salt & Wind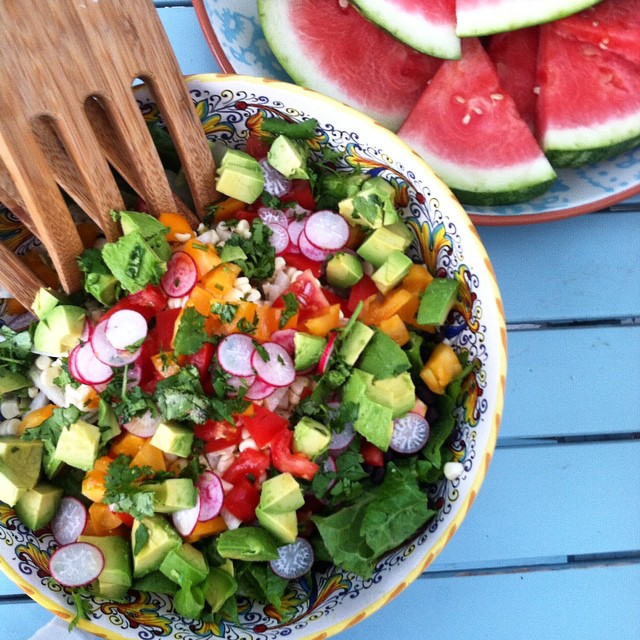 Black Bean Radish Jicama and Avocado Salad from Rainbow Delicious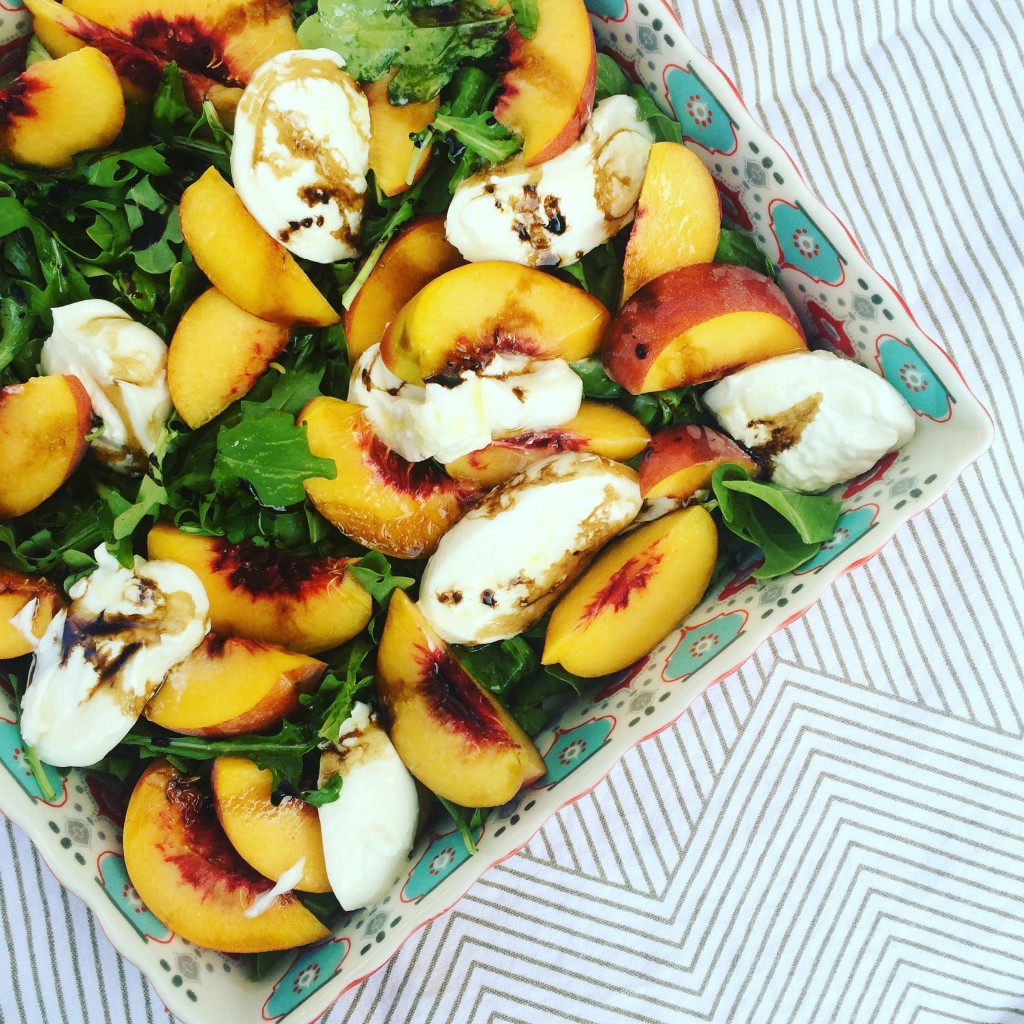 Burrata Peach Salad from My Domaine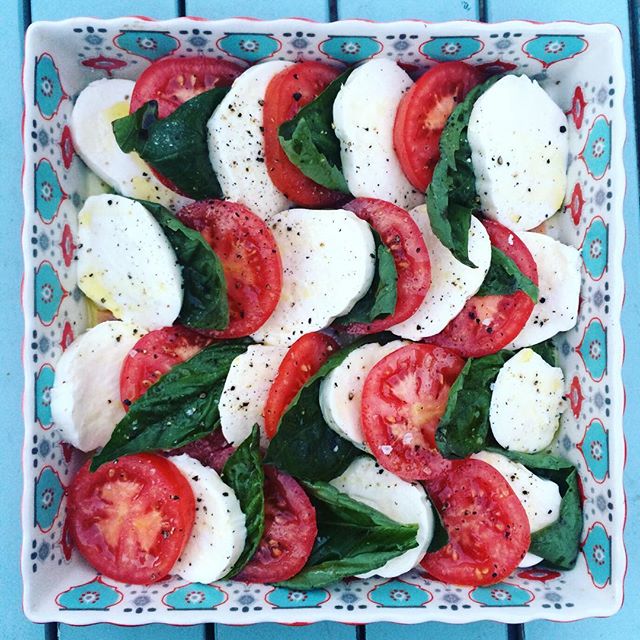 Caprese Salad with White Balsamic, Olive Oil, Sea Salt and Freshly Cracked Black Pepper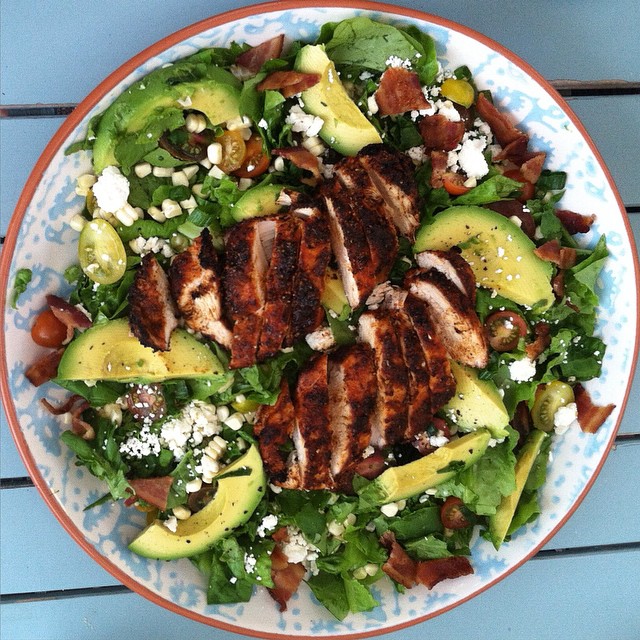 Mexican Grilled Chicken Salad from A Spicy Perspective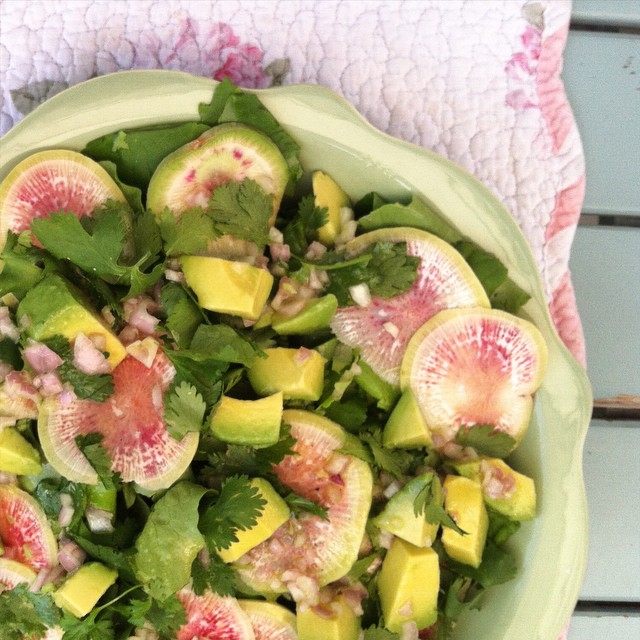 Watermelon Radish Salad with Avocado Vinaigrette from Williams-Sonoma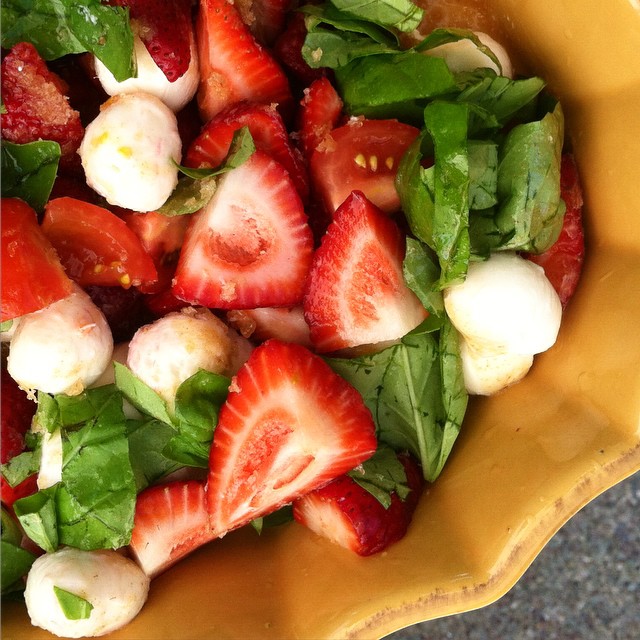 Strawberry Caprese with Brown Butter Balsamic Vinaigrette from Cooking for Keeps
I hope you get a chance to make at least one of my top 10 salad recipes this month and be sure to pin more to make for later.
Please share your own favorite salad recipes in the comments, I'd love to try them out!
Also, please follow me on instagram where I will continue to share delicious salad inspiration. When sharing your salad creations tag me @rainbowdelicious and use hashtags #rainbowdelicious and #saladmonth, I cant wait to see your salads!
Some links on this site are affiliate links and I may earn a small commission at no cost to you. Thank you!
(Visited 2,579 time, 1 visit today)