Today I'm excited to share ten unique Caprese salads with you. Anyone who knows me well knows that I'm pretty obsessed with Caprese salads. When I need to make lunch just for me that is usually what I make and also a favorite to bring to dinner parties. You just can't go wrong in my opinion with the traditional Caprese: plump heirloom tomatoes thickly sliced layered with fresh mozzarella and basil and drizzled with reduced balsamic, olive oil, salt and pepper. Seriously, that is heaven right there.
But let's be honest, when tomatoes are out of season (I am always so sad when this time rolls around) a traditional Caprese is just not the same. So what can we make for our lunches and dinner parties when tomatoes aren't in peak season? Or what about when we want to dress our traditional Caprese up a bit? These are important questions, and don't worry, I have you covered with these ten unique Caprese variations. Who knew mozzarella paired so well with so many other ingredients?
Unique Caprese Salads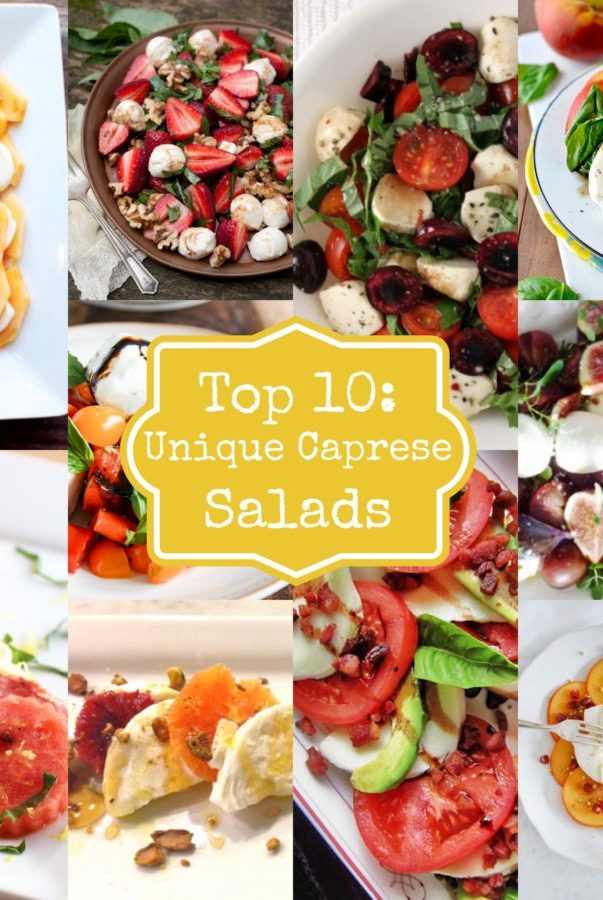 Unique Caprese Salad Recipes
Caprese Salad with Homemade Cornbread from Billy Parisi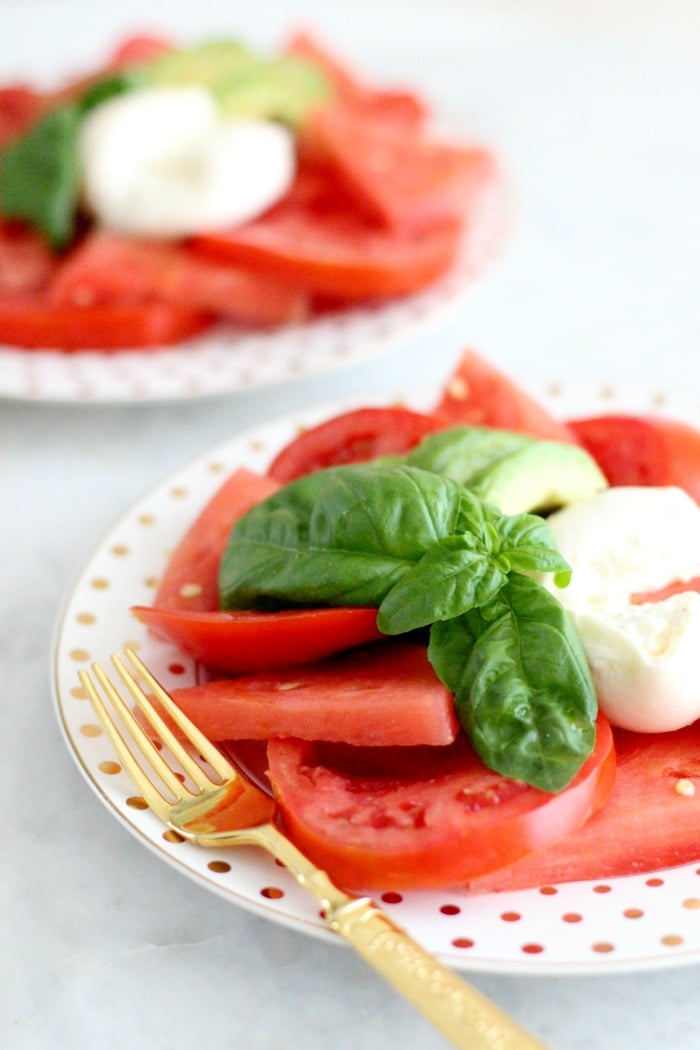 Watermelon Avocado Burrata Caprese Salad from Rainbow Delicious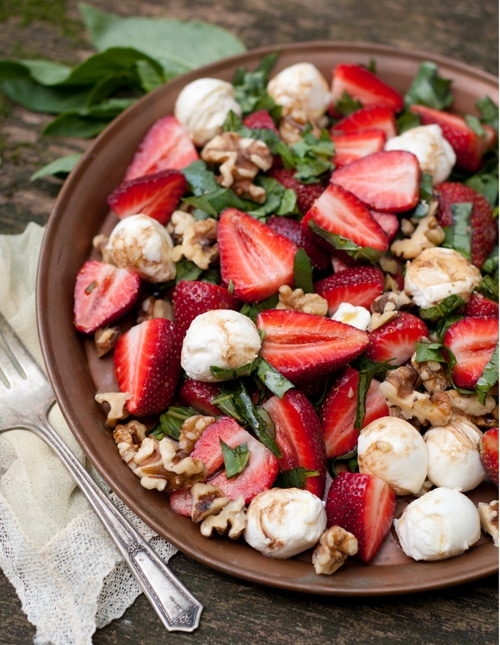 Strawberry Caprese from Edible San Francisco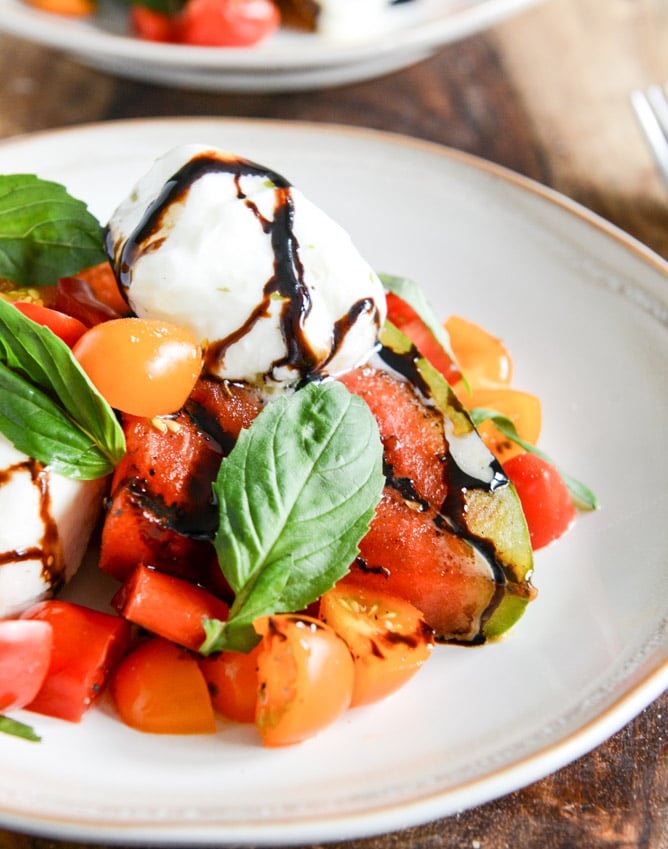 Honey Grilled Watermelon Caprese Salad from How Sweet Eats

Citrus Caprese from Rainbow Delicious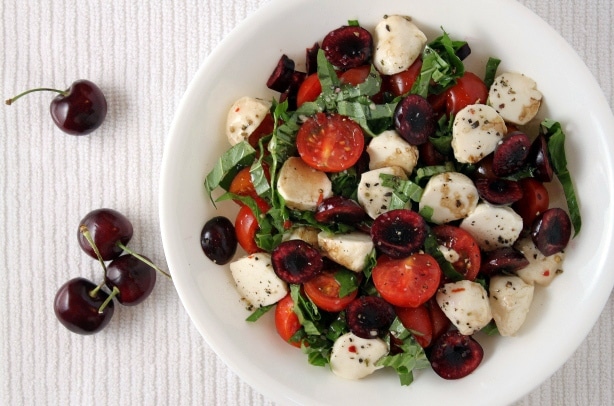 Cherry Caprese from Three Owls Kitchen
Melon Caprese Skewers from What's Gaby Cooking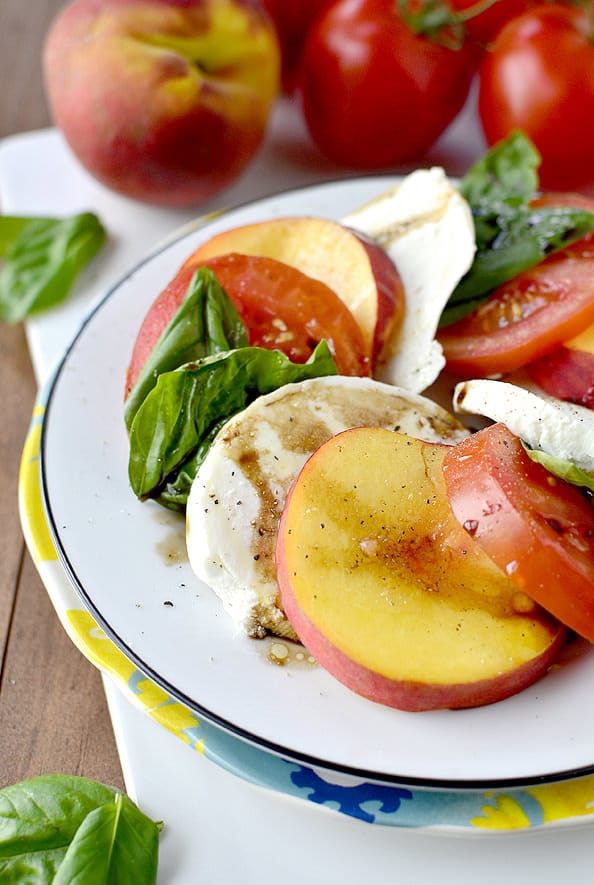 Peach Caprese Salad from Iowa Girl Eats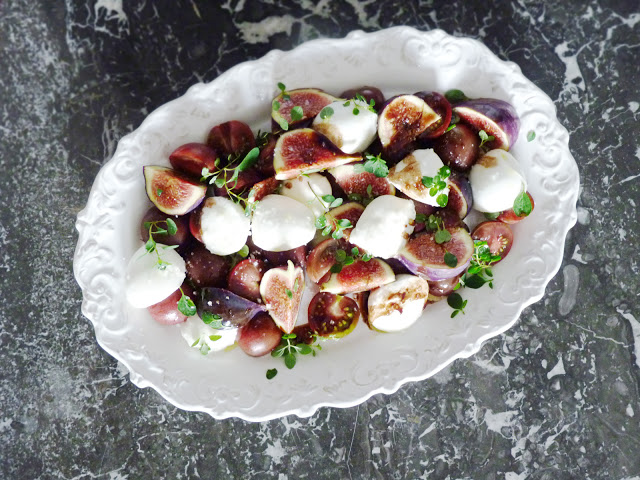 Fig, Heirloom Tomato and Buffalo Mozzarella Caprese Salad from Fork and Flower


Wintery Kaki Persimmon and Pomegranate Caprese Salad from Fork and Flower
If you make any Caprese recipes please snap a photo and share on instagram using hashtag #rainbowdelicious and tag me @rainbowdelicious, I'd love to see how it turns out! Subscribe below to get weekly recipe inspiration delivered to your inbox.

Some links on this site are affiliate links and I may earn a small commission at no cost to you. Thank you!
You'll Also Love These Posts

(Visited 7,669 time, 1 visit today)