Get ready for some delicious and unique lemonade recipes to try this summer! From blackberry, to grapefruit, to raspberry peach we have delicious lemonade flavors that you are going to love!
I have fond memories of lemonade stands as a child.  Growing up we lived literally right next door to a Jack in the Box with a pretty consistent drive through line-up of cars.  My dad encouraged my best friend, sister and I to set up a lemonade stand on hot days on the sidewalk in front of our house and sell to those in line for fast food.  We did pretty well those summers and had so much fun earning cash and sipping on fresh lemonade.
I forsee lemonade stands in my daughter Adelaide's; she loves earning and counting cash and making lemonade.  Whenever I have lemons in the kitchen Adelaide inevitably asks me to cut them for her so she can squeeze them into a cup to make juice or lemonade (and makes a huge sticky mess, obviously, that's half the fun).  Even though making your own lemonade takes more time and effort than picking some up from the store there is something satisfying about it and in my opinion it always tastes so much better and fresher. We normally drink all of our fresh lemonade that day, but when we do have extra we usually use them in homemade popsicles to enjoy later.  I look forward to helping my kids set up their own lemonade stands one day (although I'm pretty certain our cul-de-sac won't have quite as much traffic as the house I grew up in). Here are ten delicious unique lemonade & limeade recipes I hope to make with my kids this summer and possibly use in our future lemonade stands: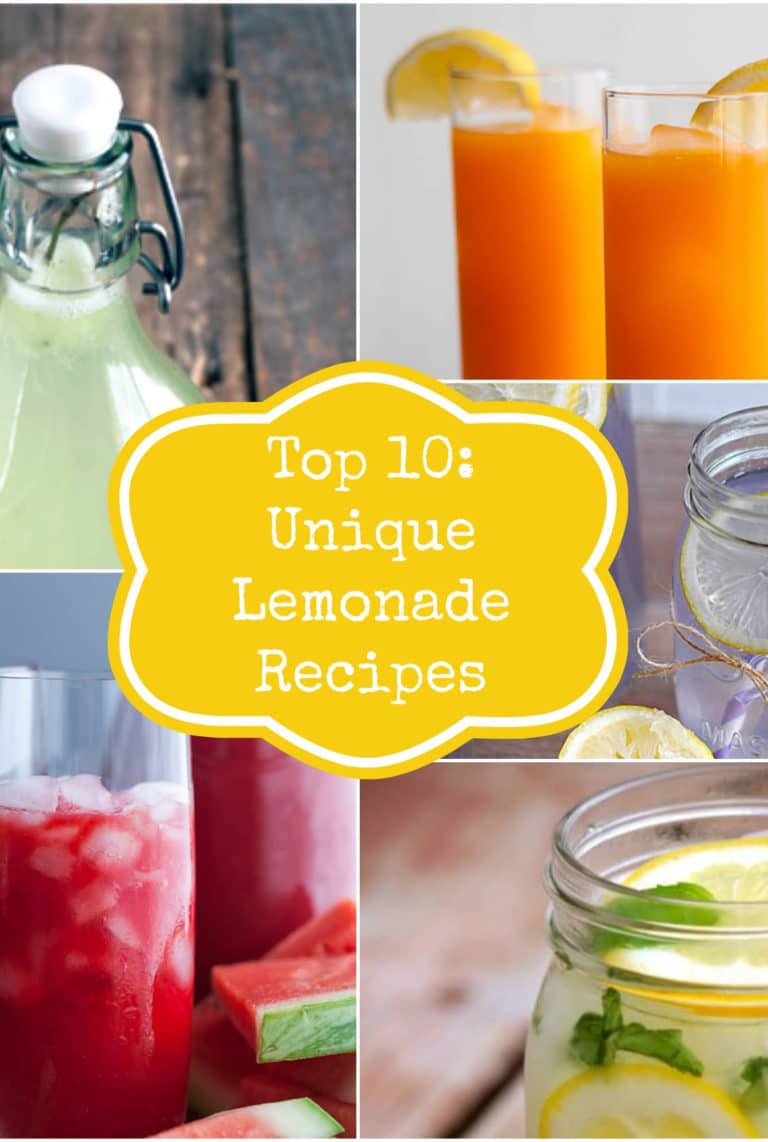 Unique Lemonade Recipes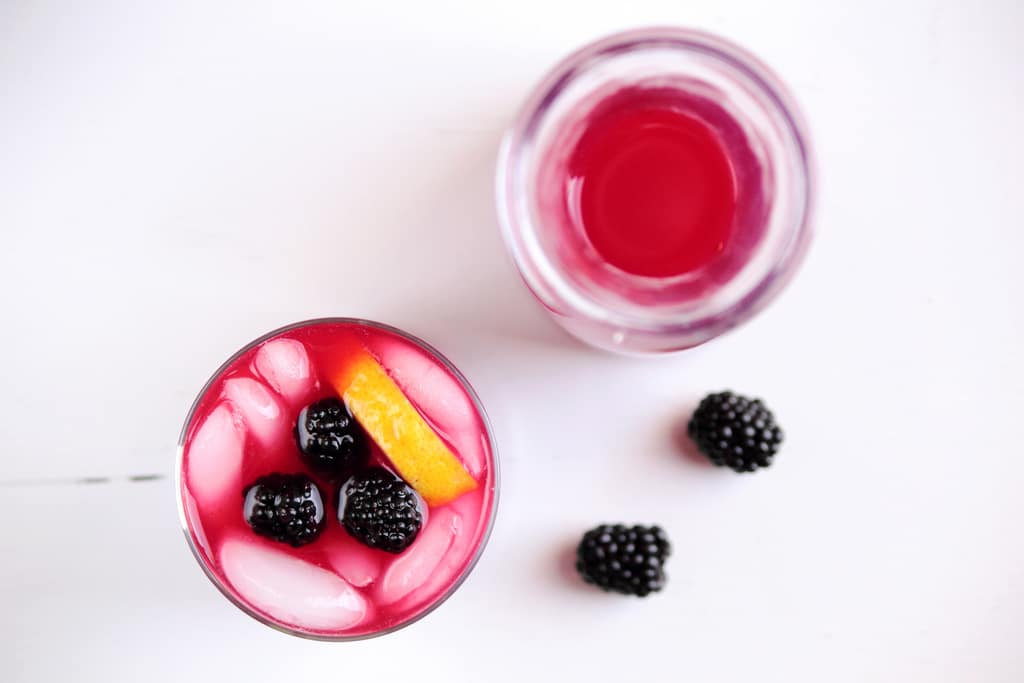 Blackberry Lemonade from Pastry Affair is such a gorgeous purple color and blackberry and lemon make such an amazing flavor combo! I love how you can add the blackberries into this unique lemonade recipe as a fun garnish!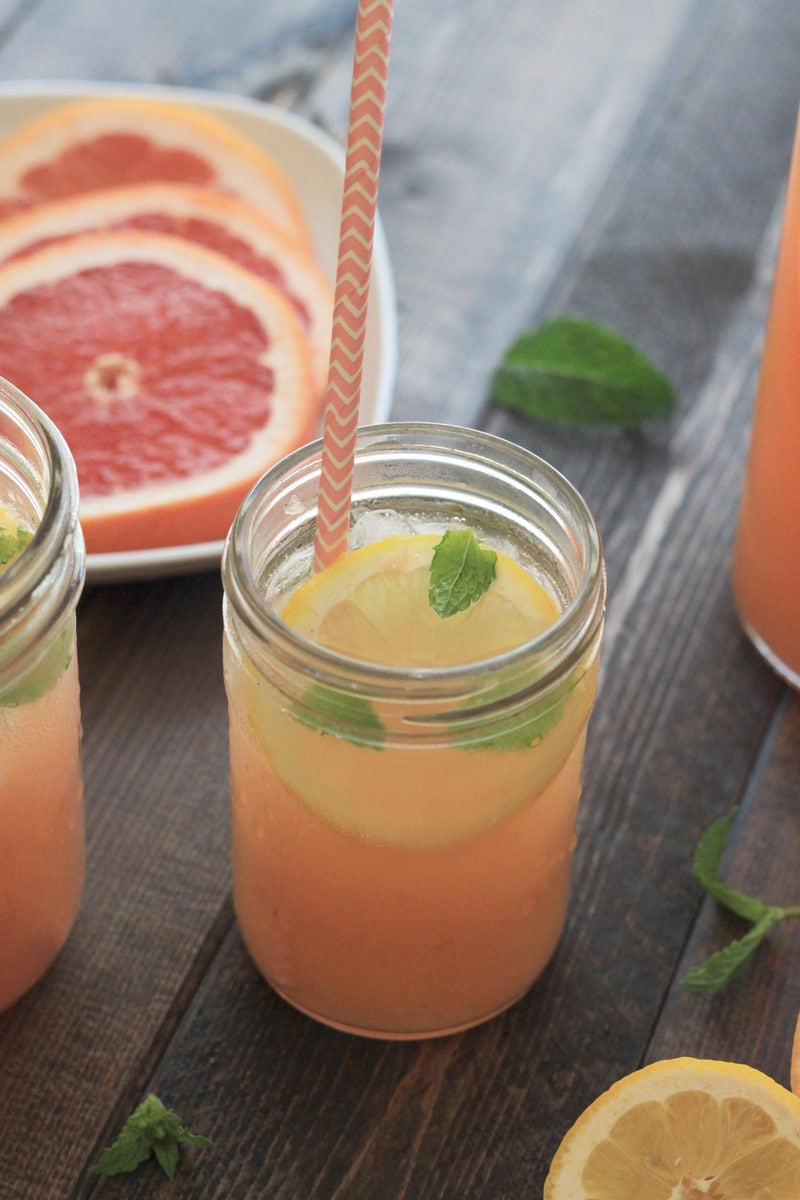 Honey Grapefruit Lemonade from Paperie Lane combines two citrus to make one delicious and gorgeous drink!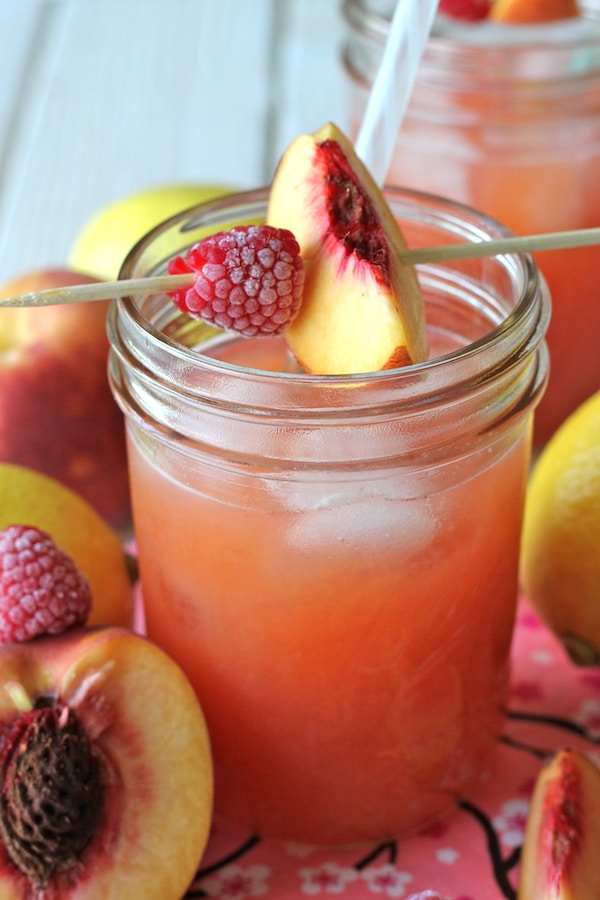 Raspberry Peach Lemonade from Damn Delicious just screams summertime!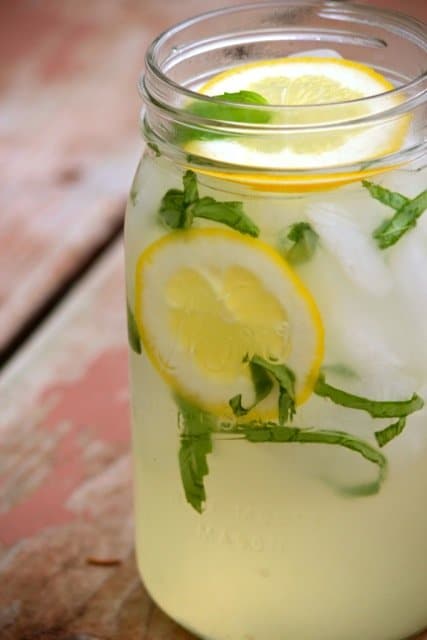 Basil Lemonade from Alaska from Scratch is a great way to use fresh basil when the flavorful herb is in season!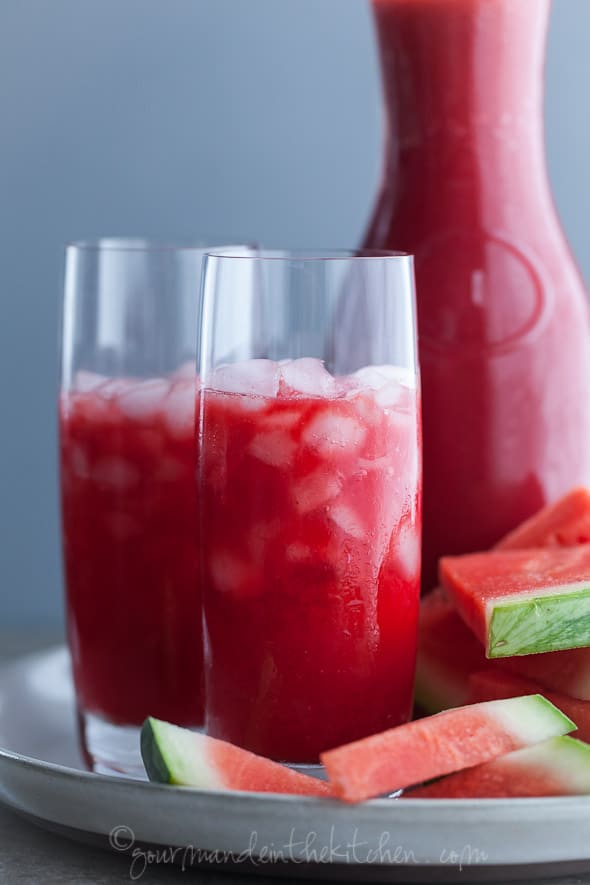 Watermelon Raspberry Lemonade from Gourmande in the Kitchen is a great way to use a watermelon that doesn't quite have the best texture for eating, but still has great flavor.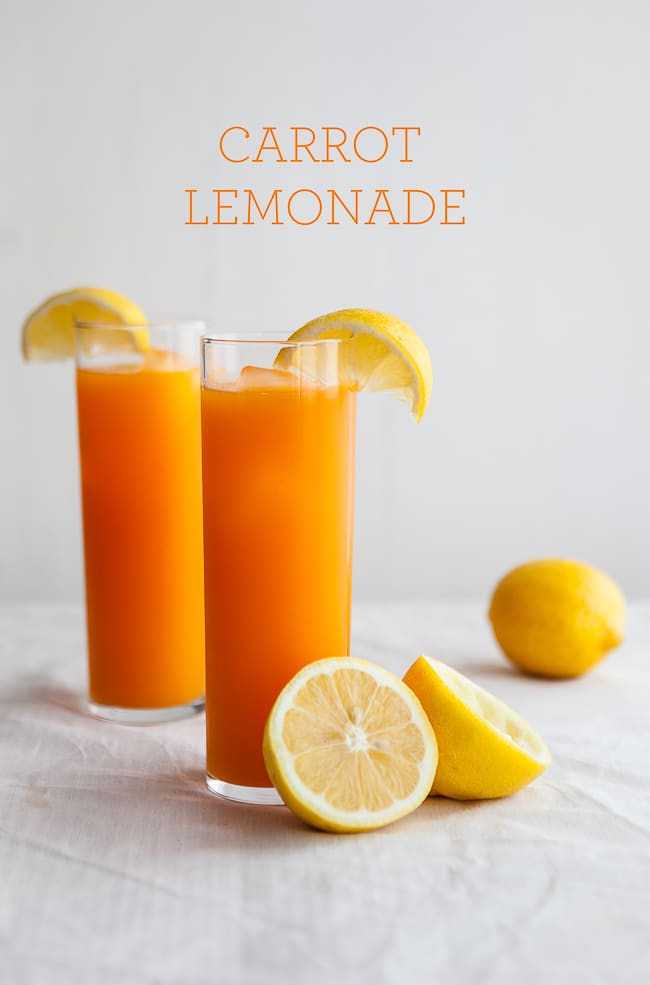 Carrot Lemonade from Better Homes and Garden This is a unique combo but it totally works!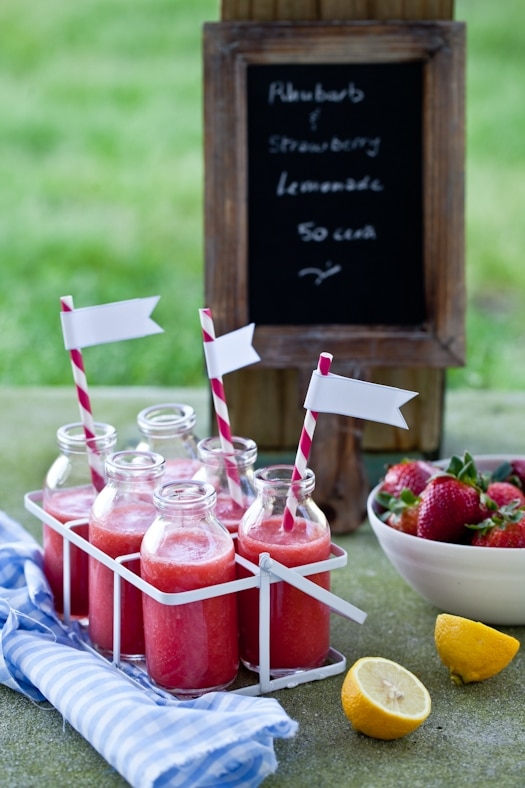 Strawberry Rhubarb Lemonade from Tartelette Blog is a beautiful way to use the classic strawberry rhubarb flavor combo that everyone loves!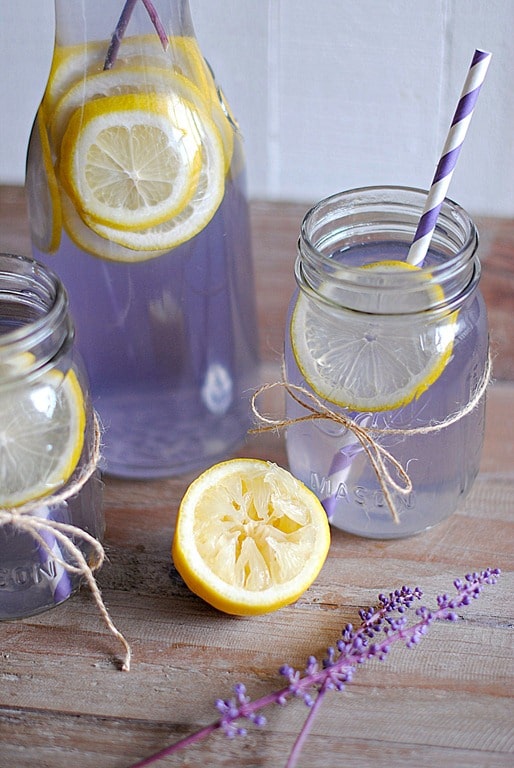 Lavender Lemonade from Eat Yourself Skinny Is probably the prettiest lemonade ever! The flavor is amazing too… who doesn't love a little lavender?!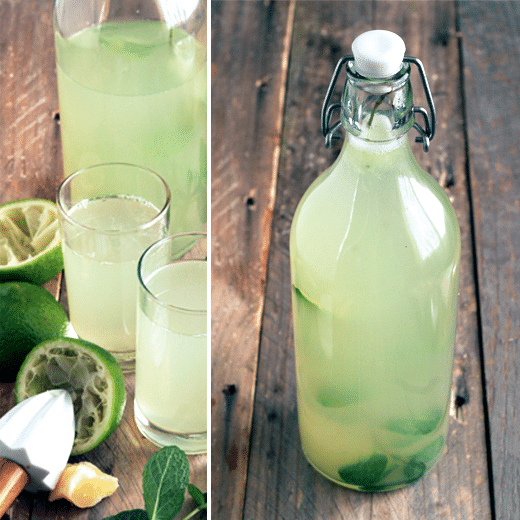 Mint Limeade from Paper Scissors Work Is the perfect way to use the mint growing in your garden! If you like this recipe you might also like this mint chia limeade recipe that is a favorite in our house!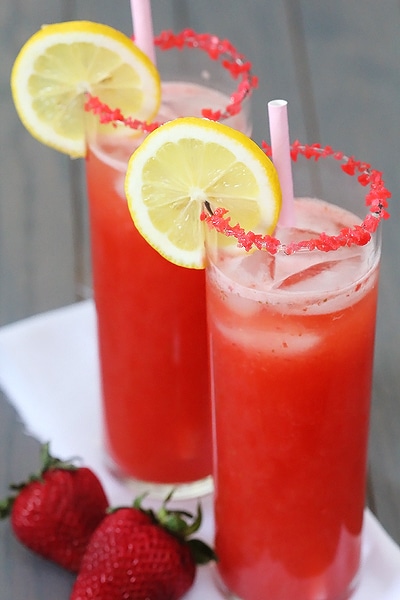 Sparkling Lemonade with Pop Rocks Rim from Gimme Some Oven I mean how cute is rim of this drink?!
I hope that you enjoyed these unique lemonade recipes!
For more refreshing DIY drink ideas check out the Rainbow Delicious Drinks Board.
You might also enjoy
When you make these unique lemonade recipes please share on instagram using hashtag #rainbowdelicious & and tag me at @rainbowdelicious , I'd love to see what you are up to in your kitchen! 
Some links on this site are affiliate links and I may earn a small commission at no cost to you. Thank you!

(Visited 43,958 time, 1 visit today)