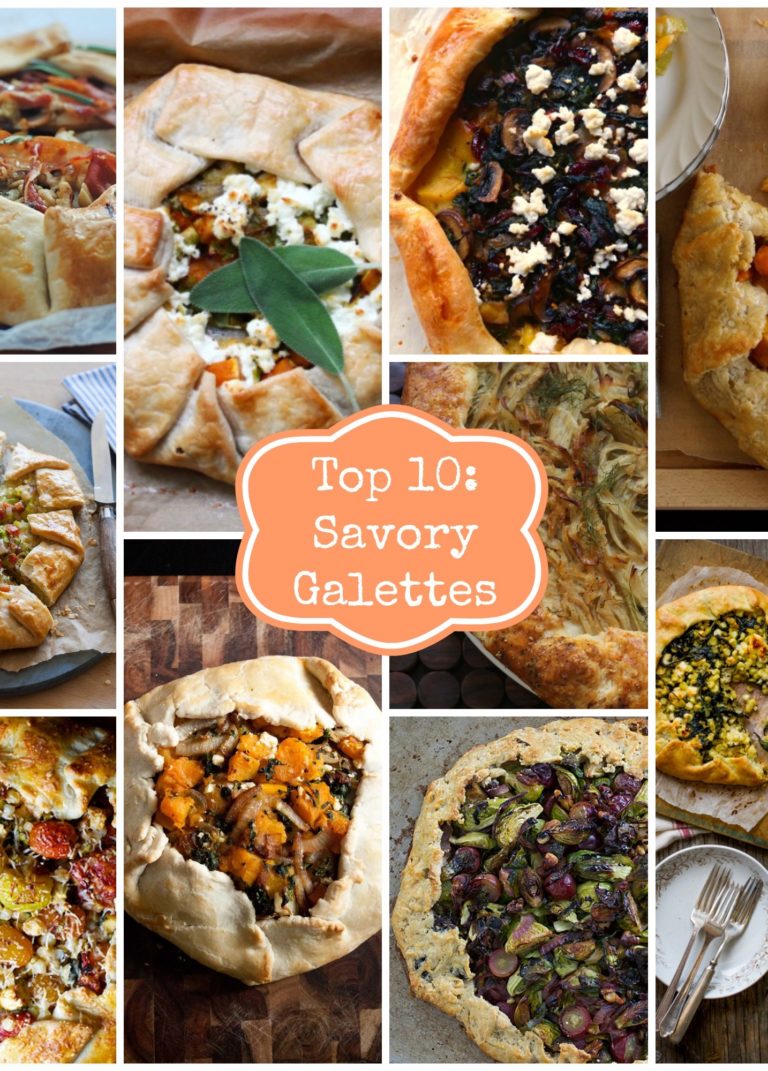 You are going to love this collection of savory galettes! I didn't even know what a galette was until this past year or so and now I'm kind of obsessed and so excited to share 10 delicious savory galette recipes with you.
 Galettes are pretty simple once you get the hang of making the crust, and even simpler if you use a store bought crust.  You can make sweet or savory galettes and can pretty much bake any fruit or veggie in one of these free spirited pies.  Here are some of my favorite savory galette recipes; some I have enjoyed already and others I plan to devouring soon. Do you enjoy making or eating galettes? What are some of your favorite galette flavor combos?
Top 10 Savory Galettes
Pear, Prosciutto, Onion, Blue Cheese and Walnut Galette from Bev Cooks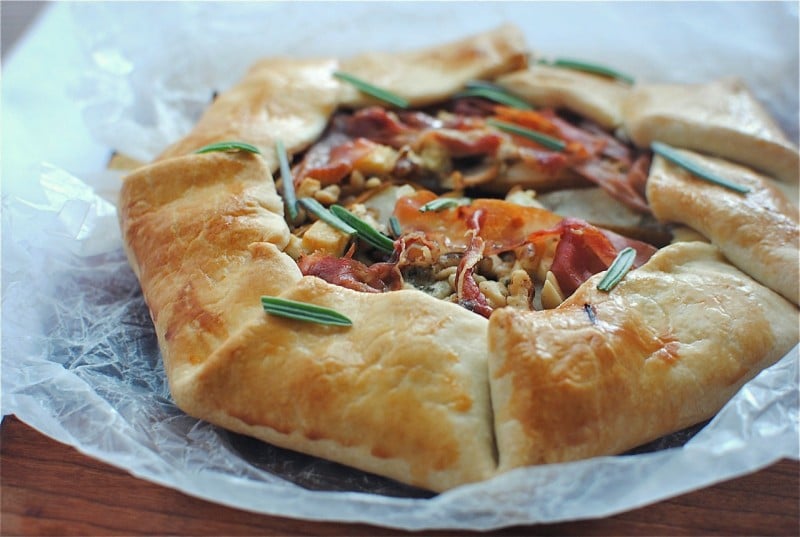 Caramelized Leek, Shallot and Pancetta Galette from Spoon Fork Bacon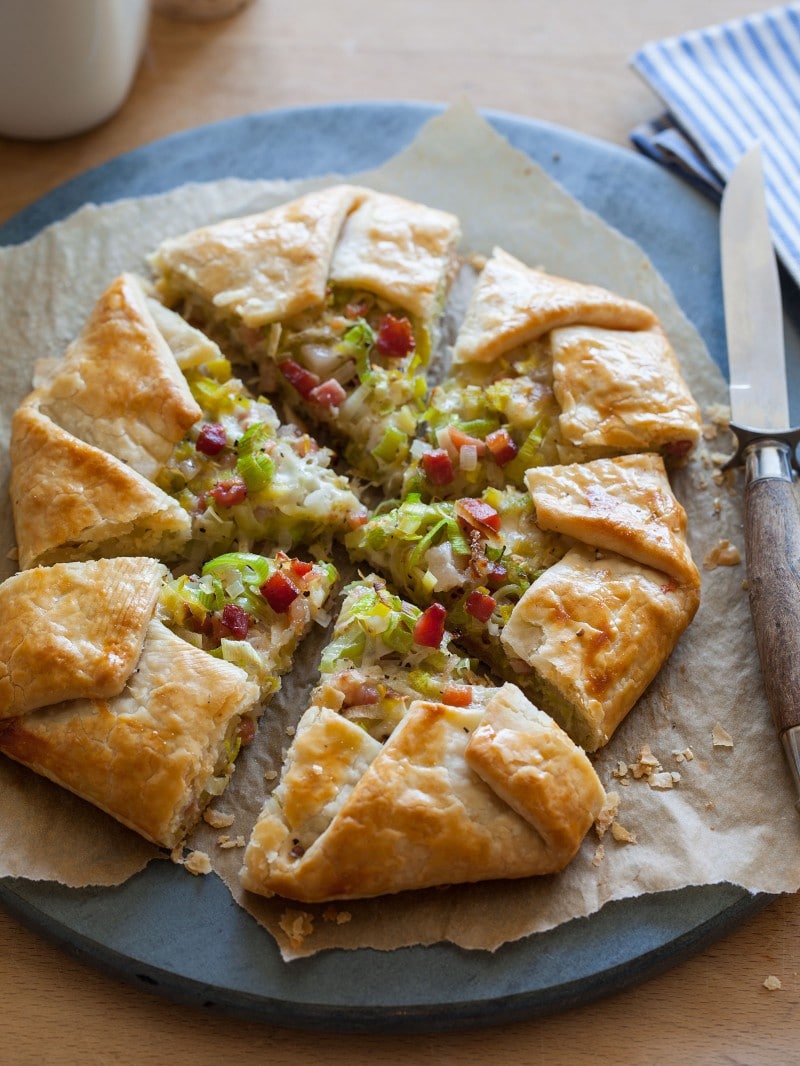 Burst Tomato Galette with Corn and Zucchini from Smitten Kitchen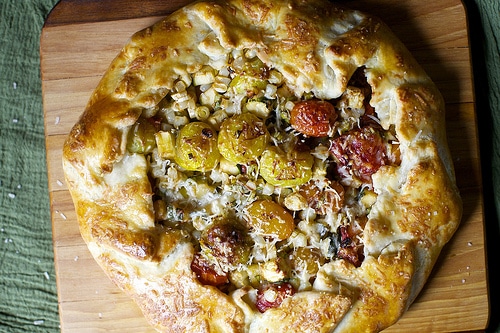 Delicata, Chard and Mushroom Galette from Life Tastes Good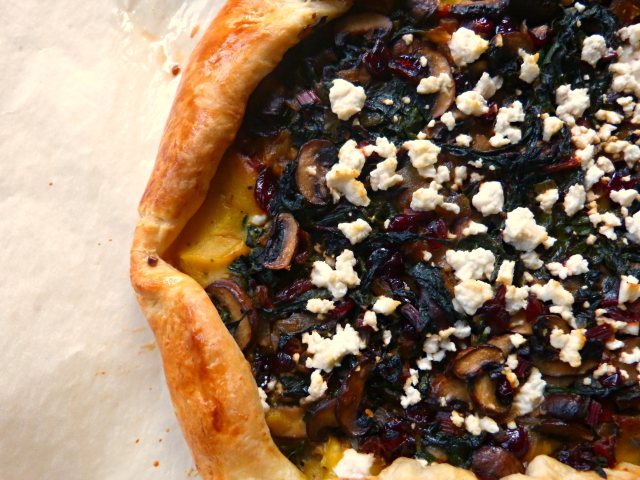 Fennel and Onion Galette with Gruyere Crust from Food52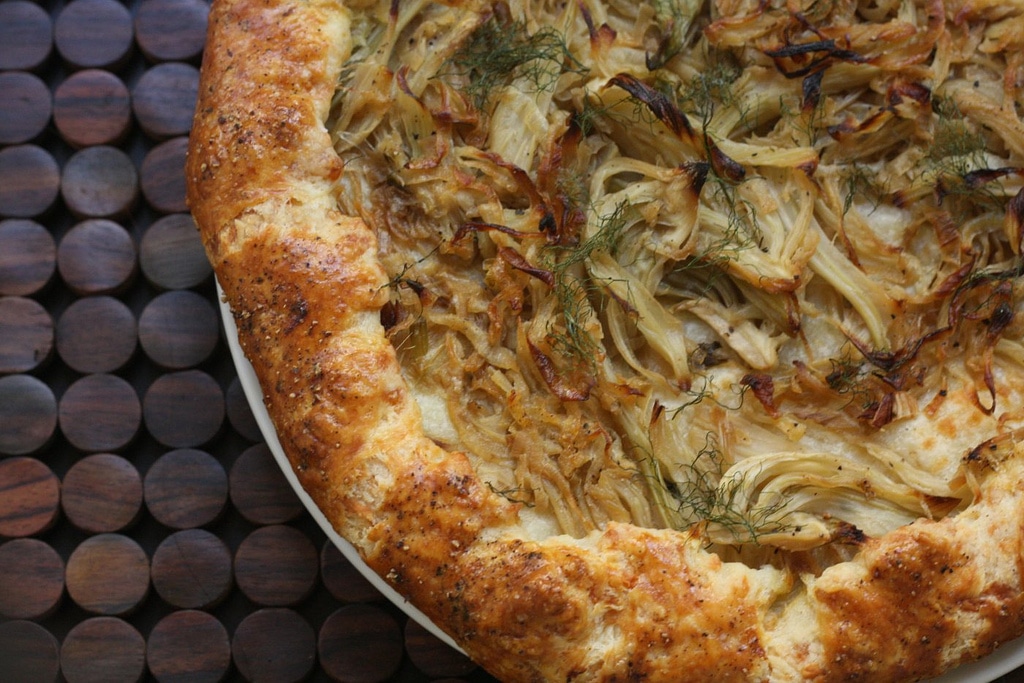 Brussels Sprout and Grape Galette from Oh My Veggies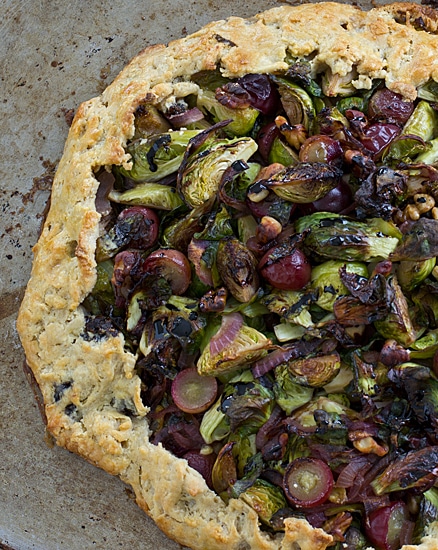 Butternut Squash, Leek, and Brie Galette from Strawberry Plum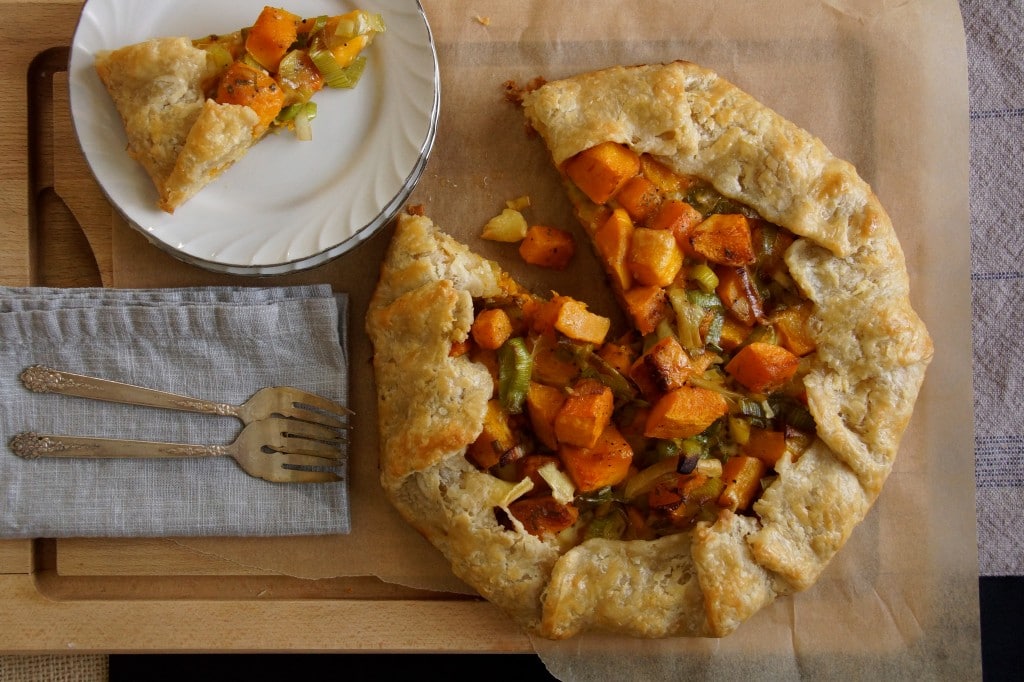 Kale, Corn, and Feta Galette from White on Rice Couple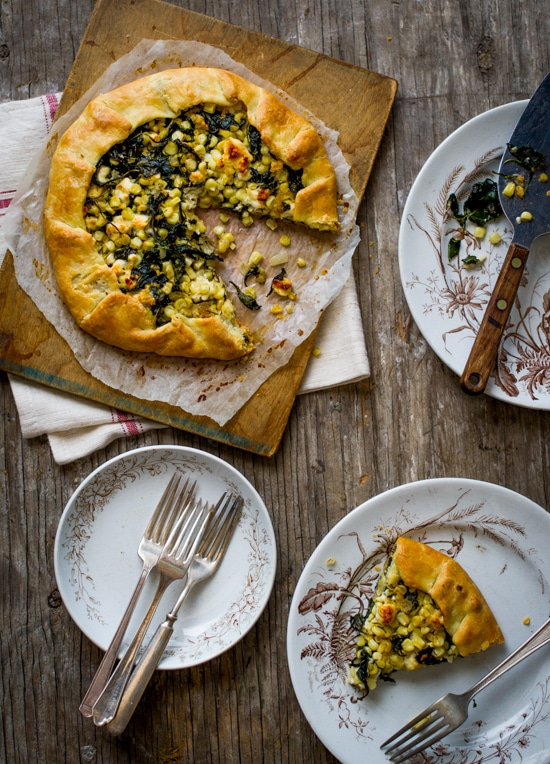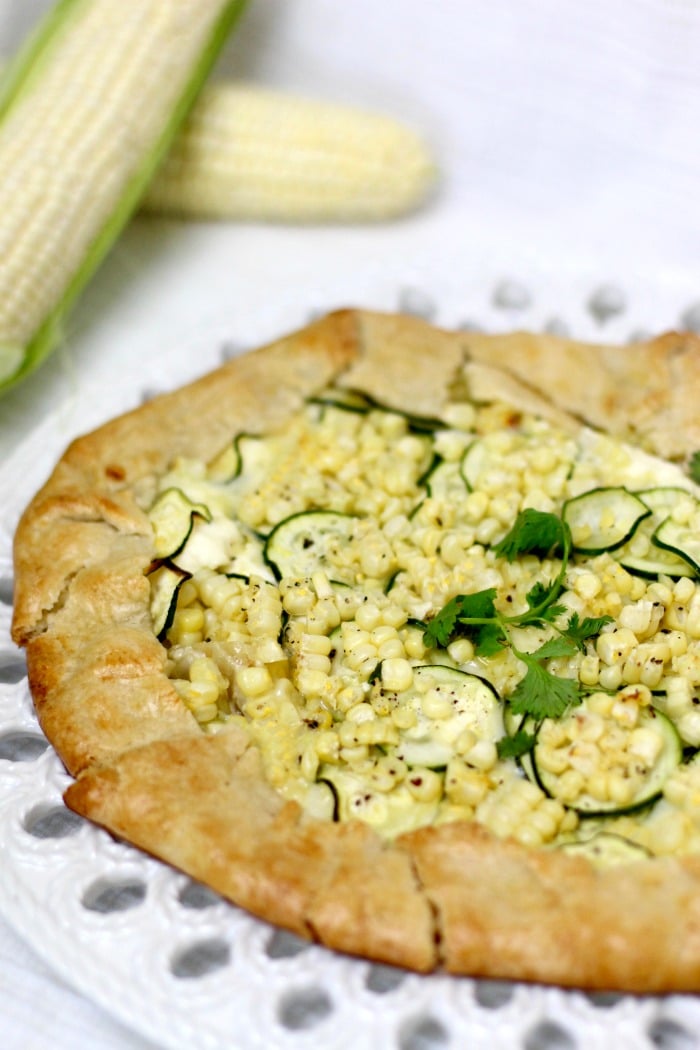 Cheesy Zucchini Corn Summer Galette Recipe
is a simple and delicious weeknight recipe using feta, Monterey jack, cream cheese, fresh corn and zucchini.  
I hope you enjoy these savory galettes!
You Will Also Love These Posts
If you love these savory galettes you are sure to love dessert galettes too! So many flavor combinations, and most taste great topped with a scoop of ice cream or a dollop of whipped cream.
If you make any of these savory galettes please snap a photo and share on instagram using hashtag #rainbowdelicious and tag me @rainbowdelicious, I'd love to see how it turns out! Also, I'm on pinterest, and would love to connect with you there too!

Some links on this site are affiliate links and I may earn a small commission at no cost to you. Thank you!

(Visited 21,741 time, 1 visit today)