Get ready for some delicious sweet crepe recipes! From raspberry lemon to strawberry to pear you are definitely going to find a crepe recipe that you need to make ASAP.
I am in love with crepes, aren't you? They are so versatile and I can't even decide which combination is my favorite. I used to struggle to get my homemade crepes to turn out okay, they would always stick to the pan or turn out too thick, but I recently discovered that butter, lots of butter, was the answer.  I use a stainless steel pan and brush on a nice coat of butter before each and every crepe and I no longer have any problems.  Here are ten delicious sweet crepe recipes that would make delicious breakfasts or desserts: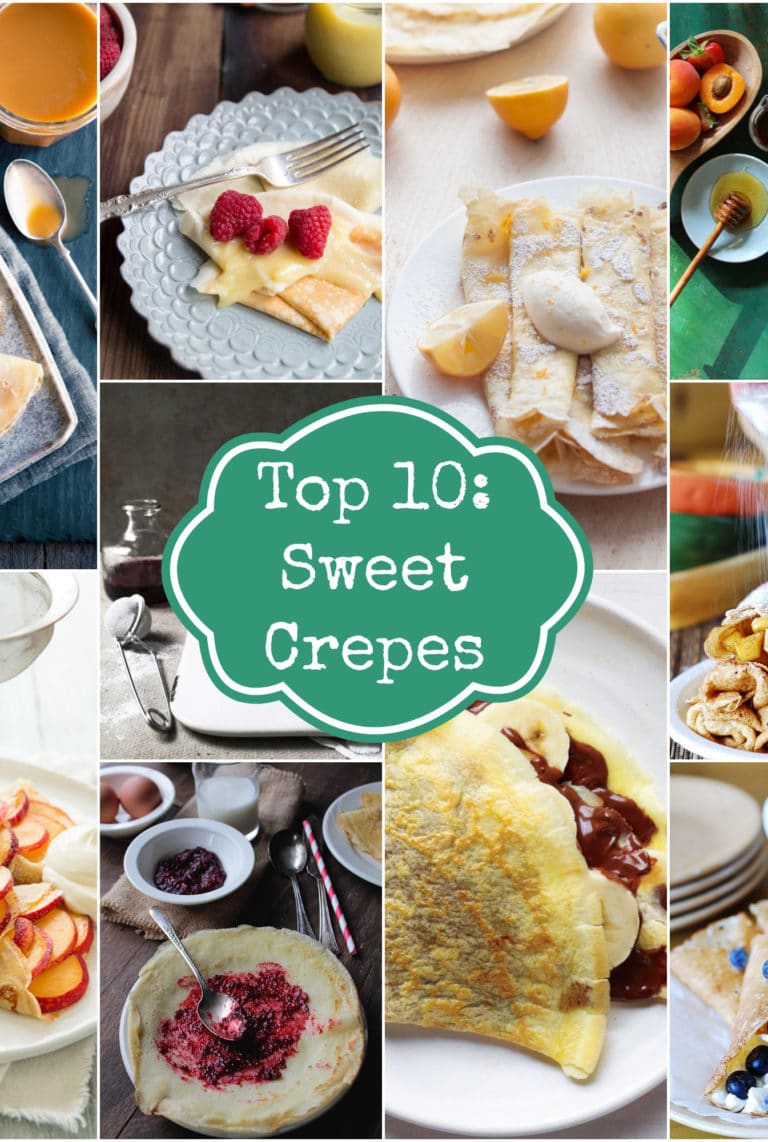 Sweet Crepe Recipes
Roasted Pear and Cajeta Crepes from Chimera Obscura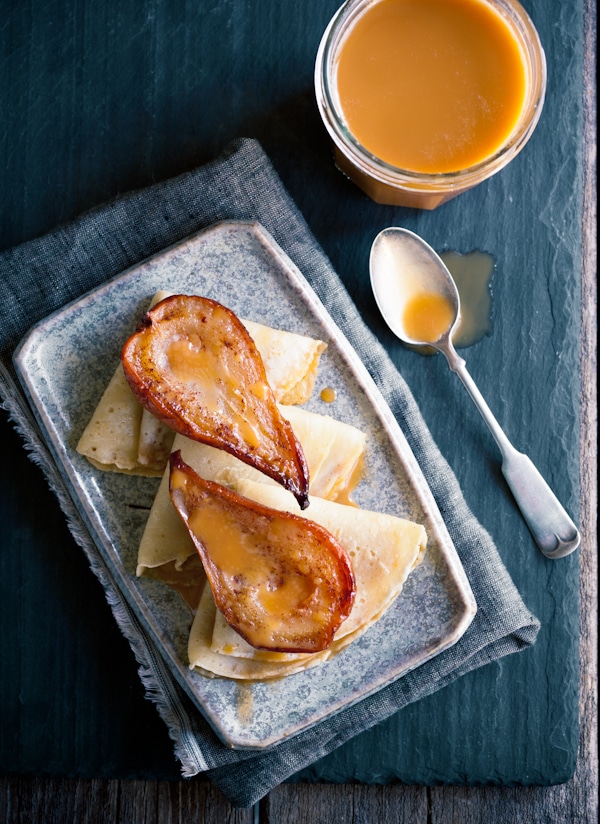 Vanilla Bean Crepes with Peaches and Cream from Cooking Classy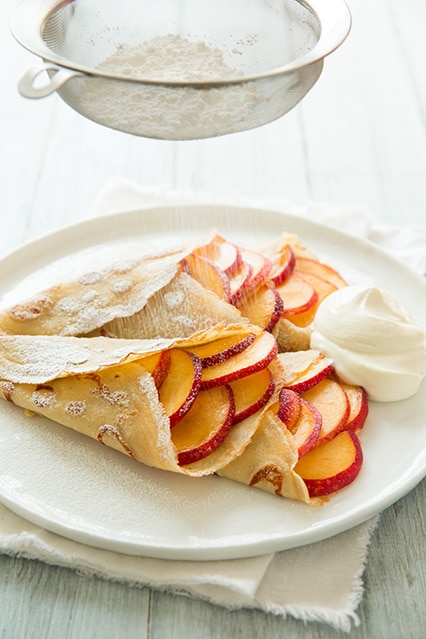 Whole Wheat Crepes with Lemon Curd and Berries from The Vintage Mixer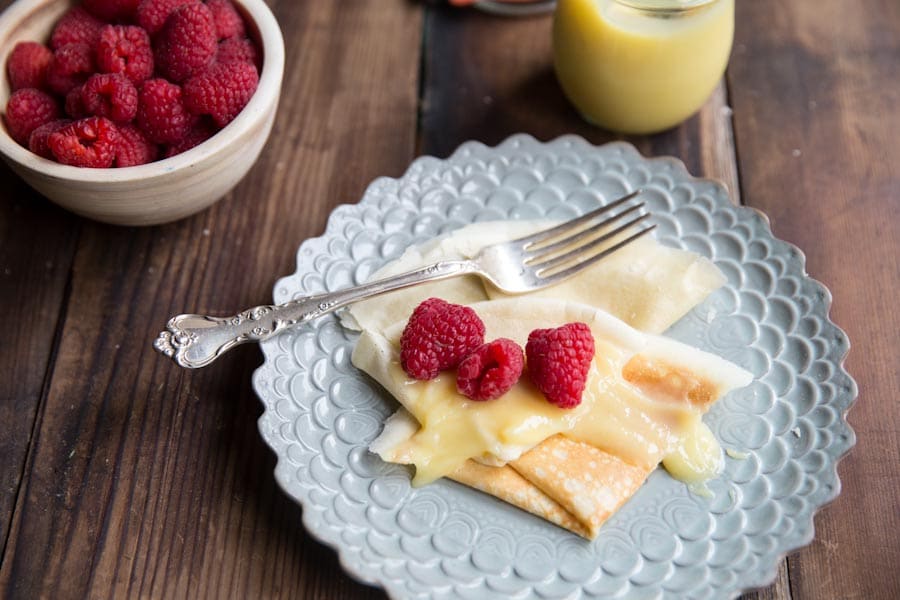 Black Forest Chocolate and Cherry Crepes from Twigg Studios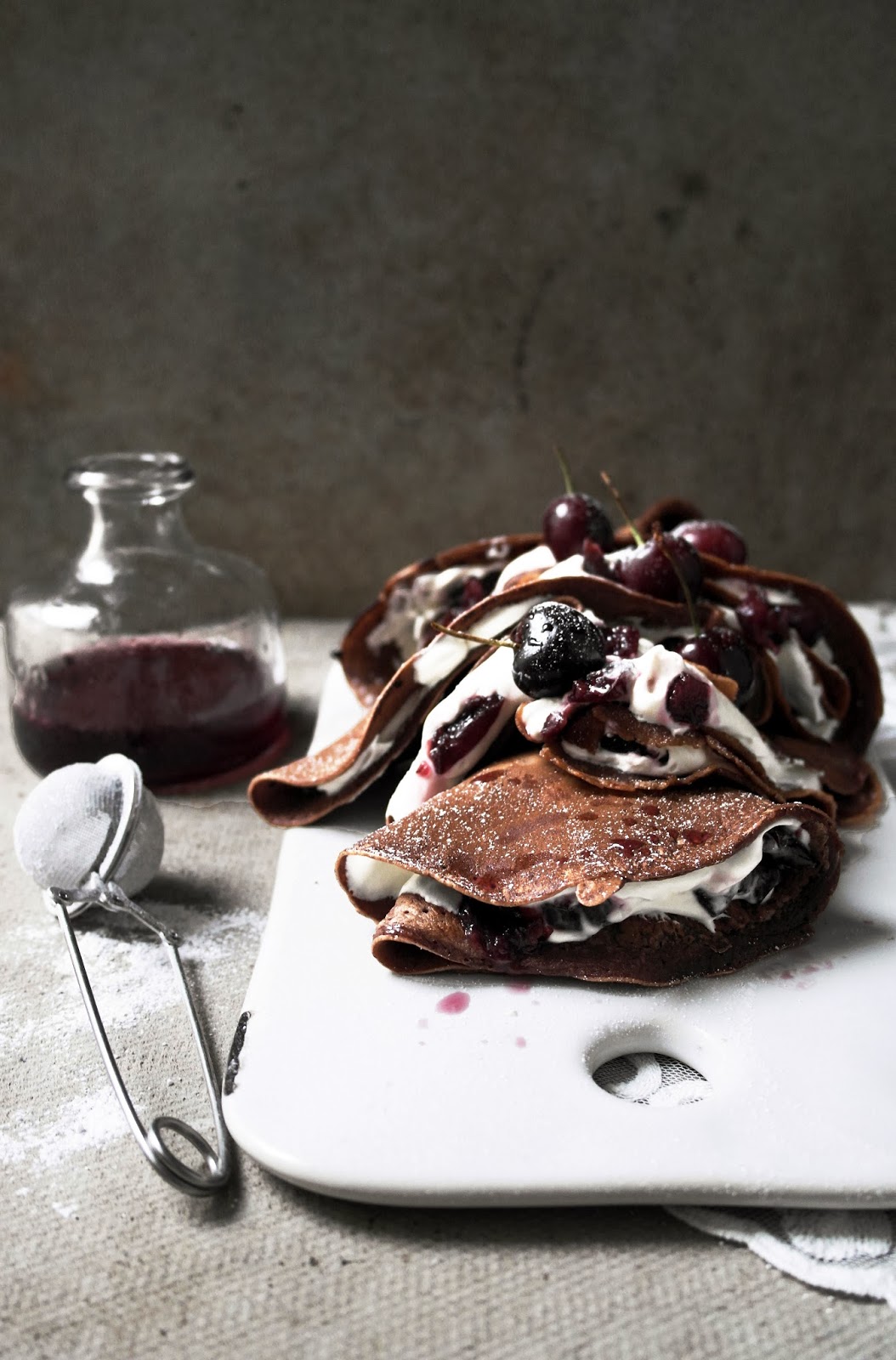 Lemon Crepes with Raspberry Sauce from Diethood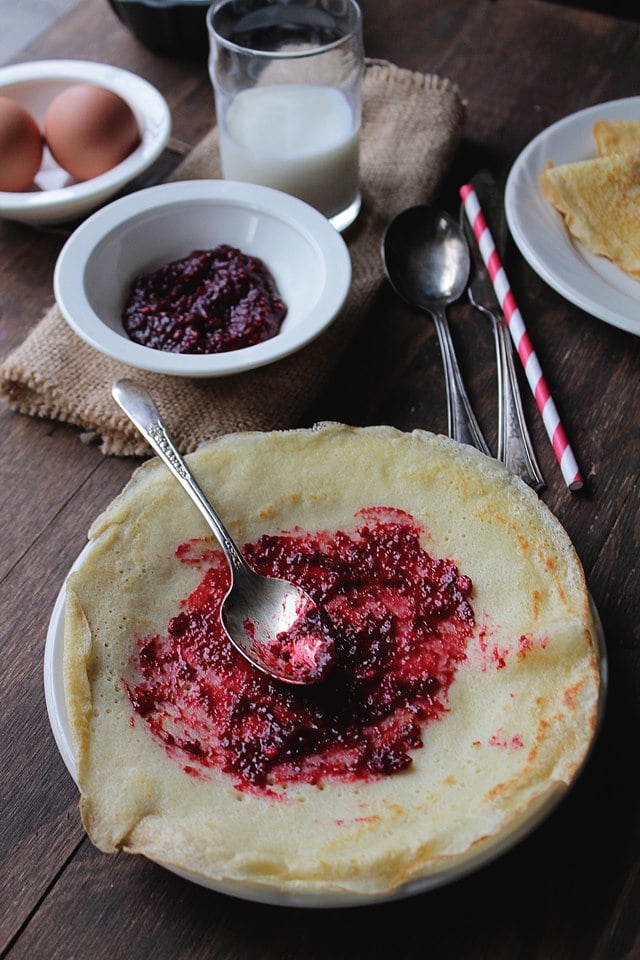 Crepes with Whipped Meyer Lemon Ricotta from Blogging Over Thyme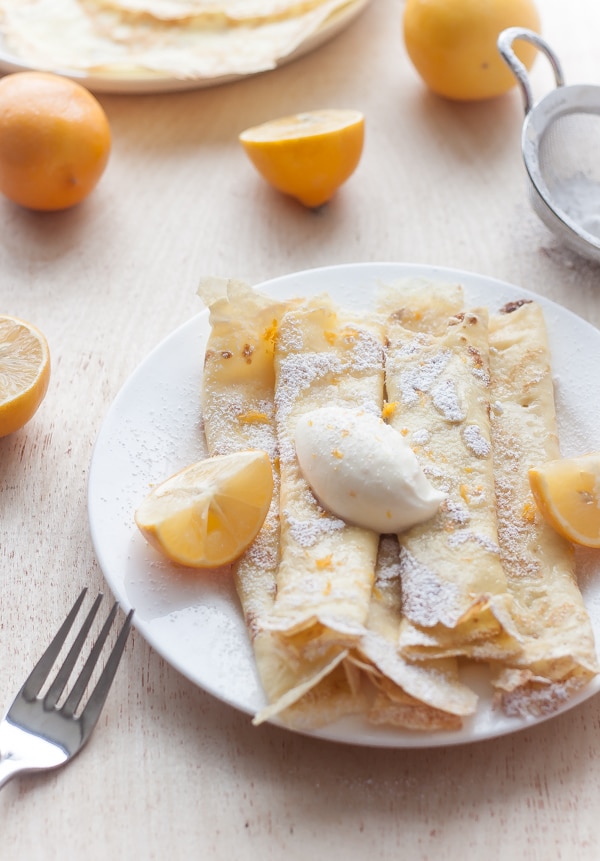 Chocolate Hazelnut and Banana Crepes from Martha Stewart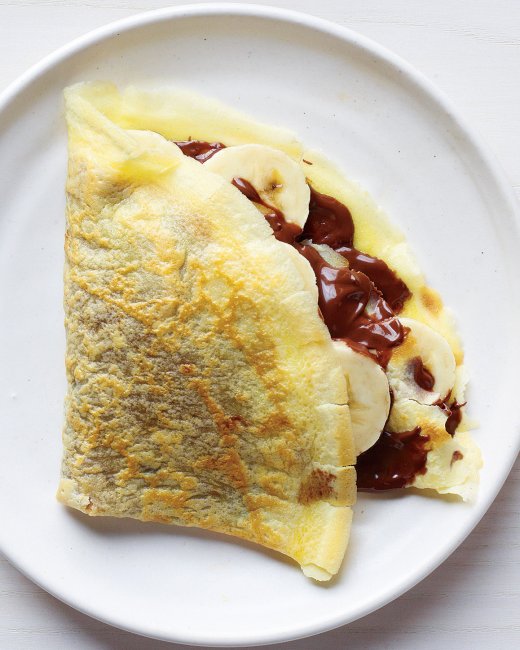 Hazelnut Crepes with Honey Whipping Cream and Fruit from Bakers Royale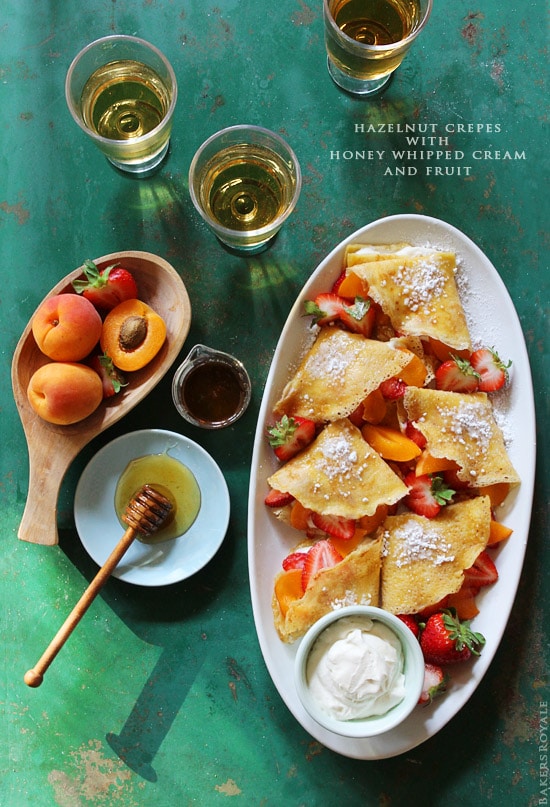 Apple Cinnamon Crepes from Julia's Album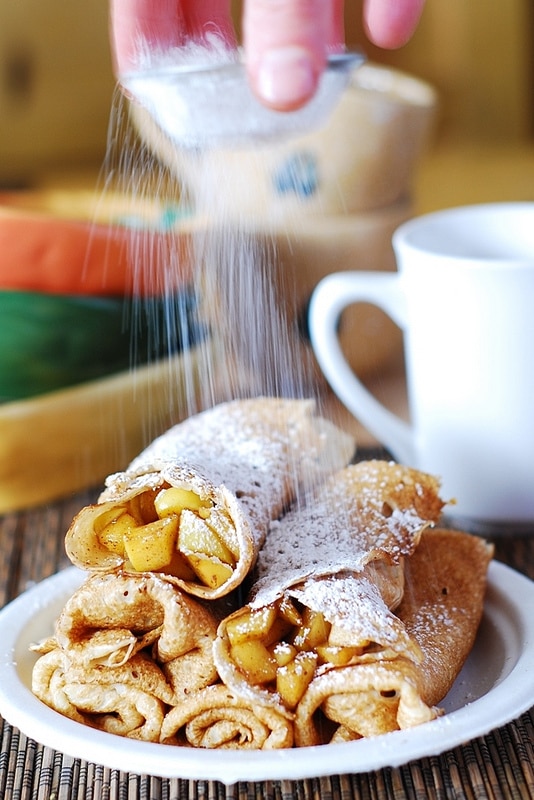 Crepes with Ricotta Cheese and Blueberries from Julia's Album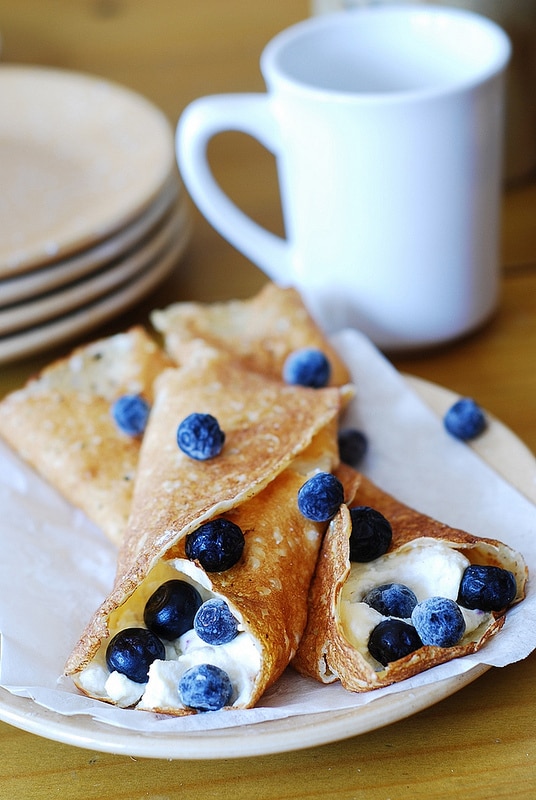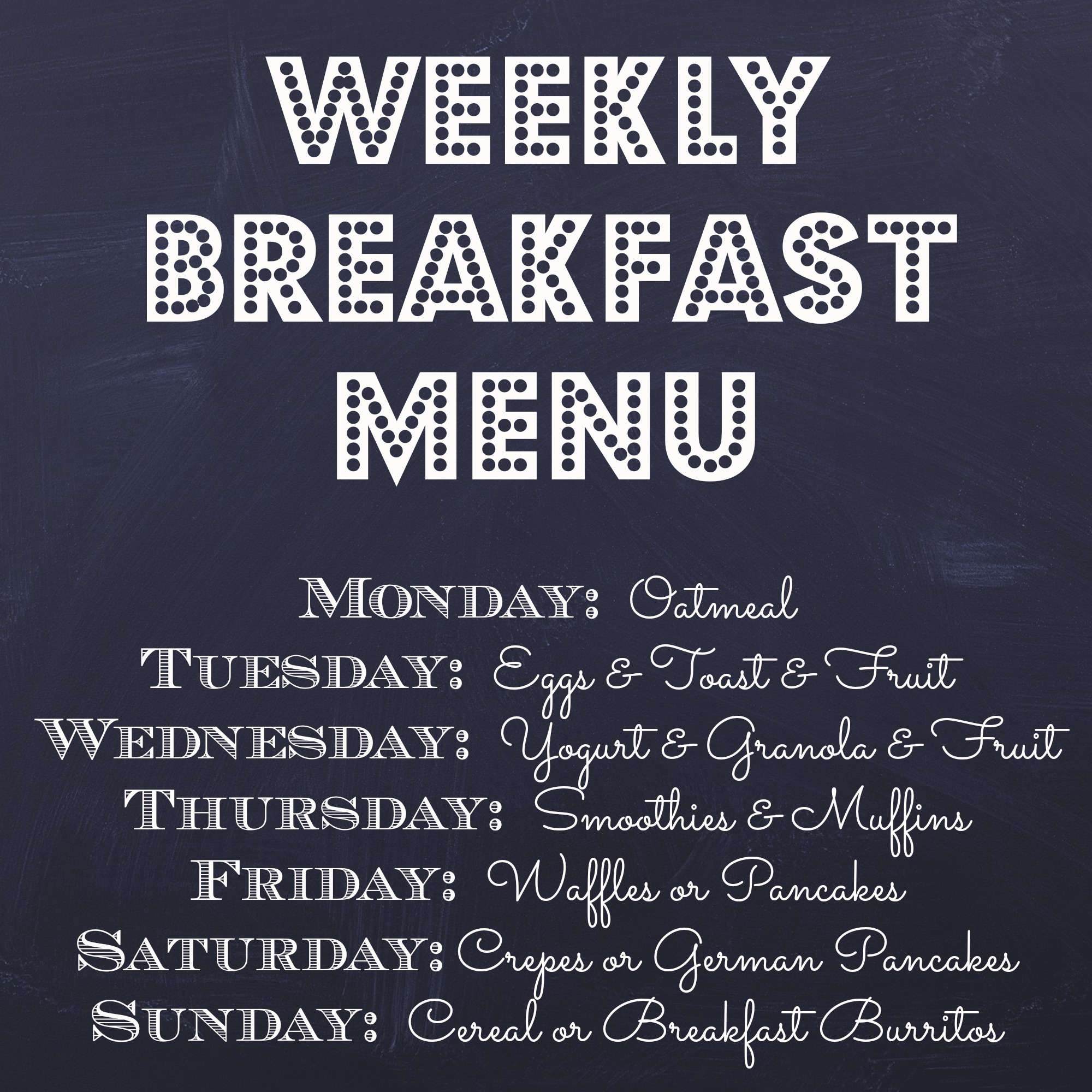 This Top 10 is inspired by my quest to make breakfast more exciting. Please enjoy previous breakfast-inspired Top 10 posts:  Breakfast Parfait Recipes,  Muffin Recipes, Pancake Recipes, Granola Recipes & Dutch Baby Recipes.
When you make any of these sweet crepe recipes  please share on instagram using hashtag #rainbowdelicious & and tag me at @rainbowdelicious , I'd love to see what you are up to in your kitchen!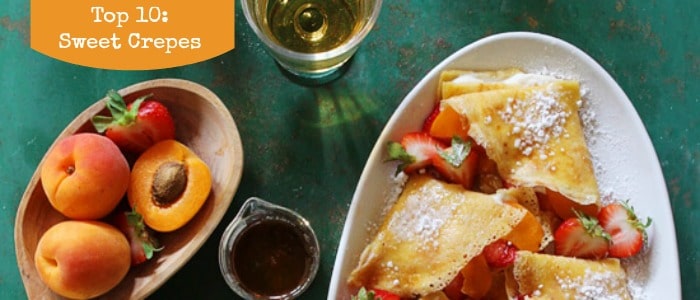 Some links on this site are affiliate links and I may earn a small commission at no cost to you. Thank you!
(Visited 5,883 time, 1 visit today)