I recently shared ten amazing savory galette recipes and now it's time to dive into dessert with ten mouthwatering dessert galettes. Dessert Galettes are like pie but better because you don't have to fuss over a perfect crust.  I made a fruity dessert galette for my sister Jessica's birthday once and besides the melted candle wax that snuck in with the raspberries it was so lovely.  Cold weather makes me want to eat lots and lots of pie crust so I'm excited to make galettes a regular part of my comfort food diet.  What about you, have you made dessert galettes before? Fo you use store-bought or homemade crust? What is your favorite recipe so far? I hope you enjoy the delicious favor combinations in this dessert galettes round-up.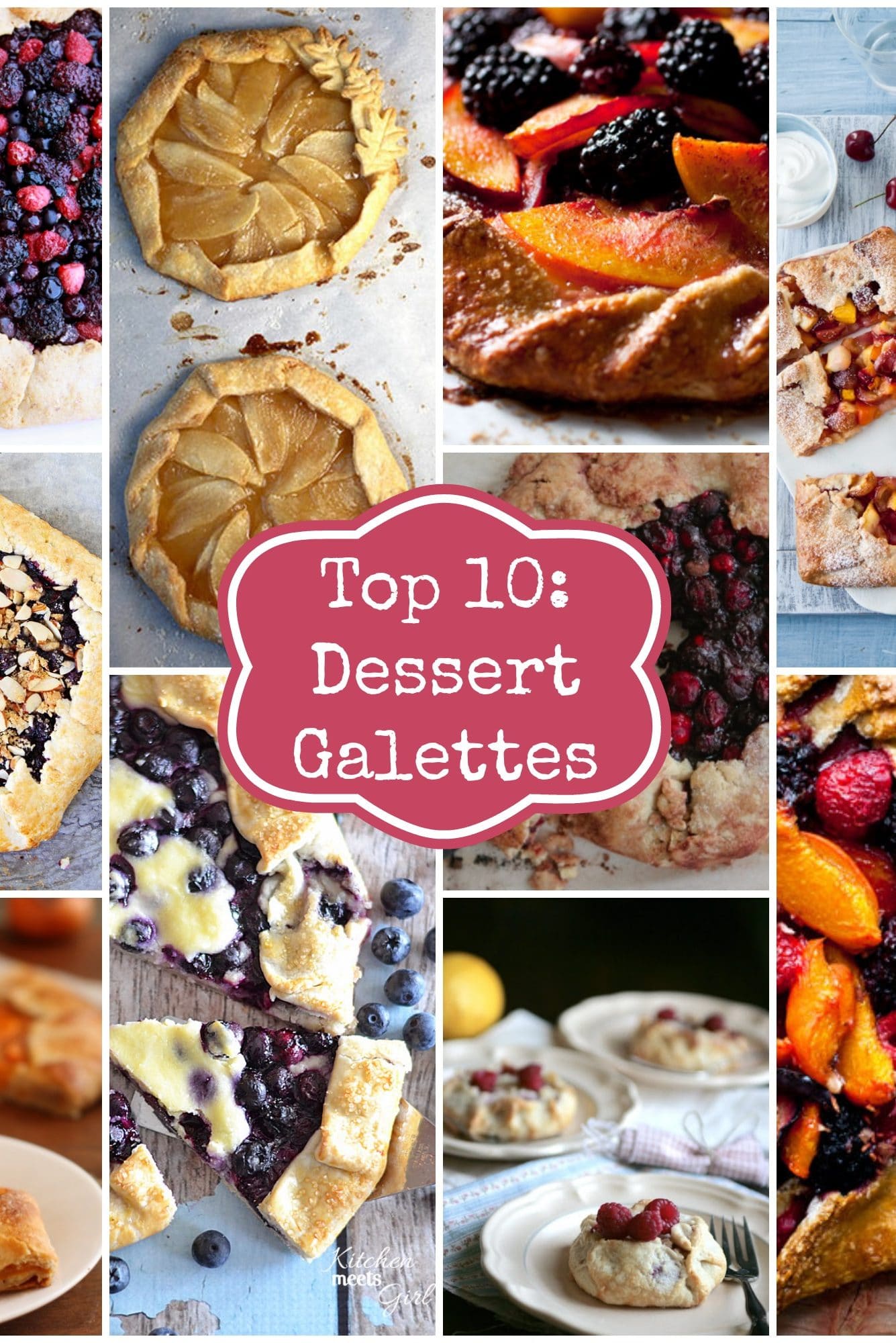 Top 10 Dessert Galettes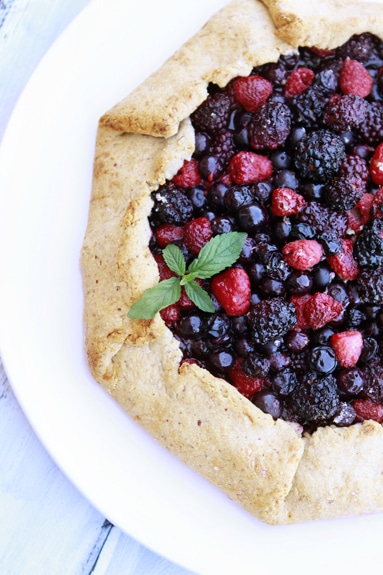 Triple Berry Lemon Galette with Almond Crust from Good Life Eats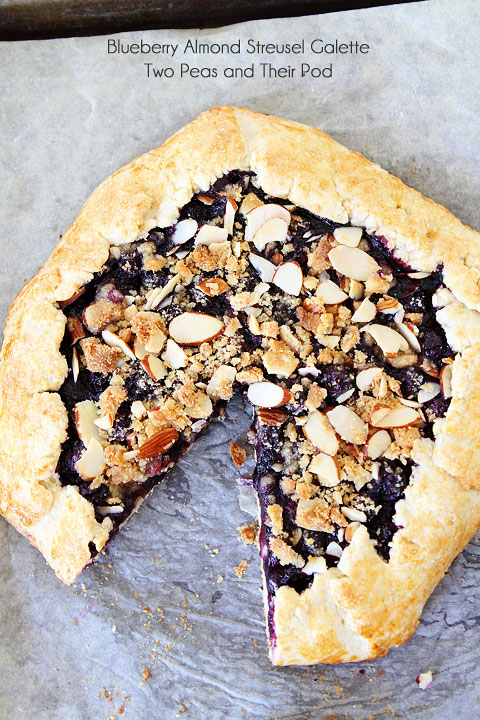 Blueberry and Almond Streusel Galette from Two Peas and Their Pod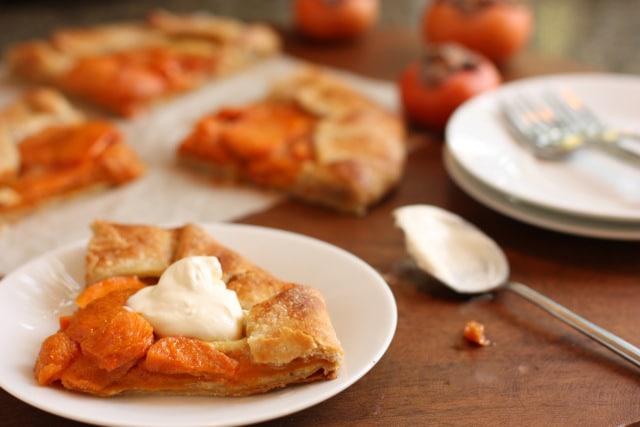 Persimmon Galette from Daisy's World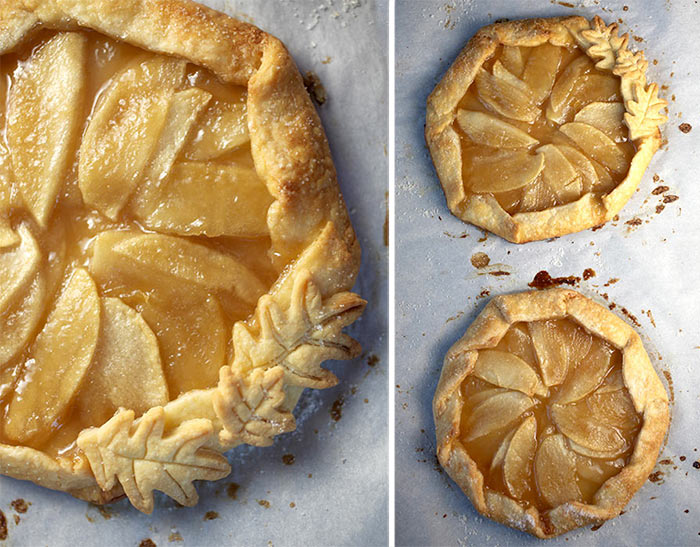 Butterscotch Apple Mini Galettes from Bakerella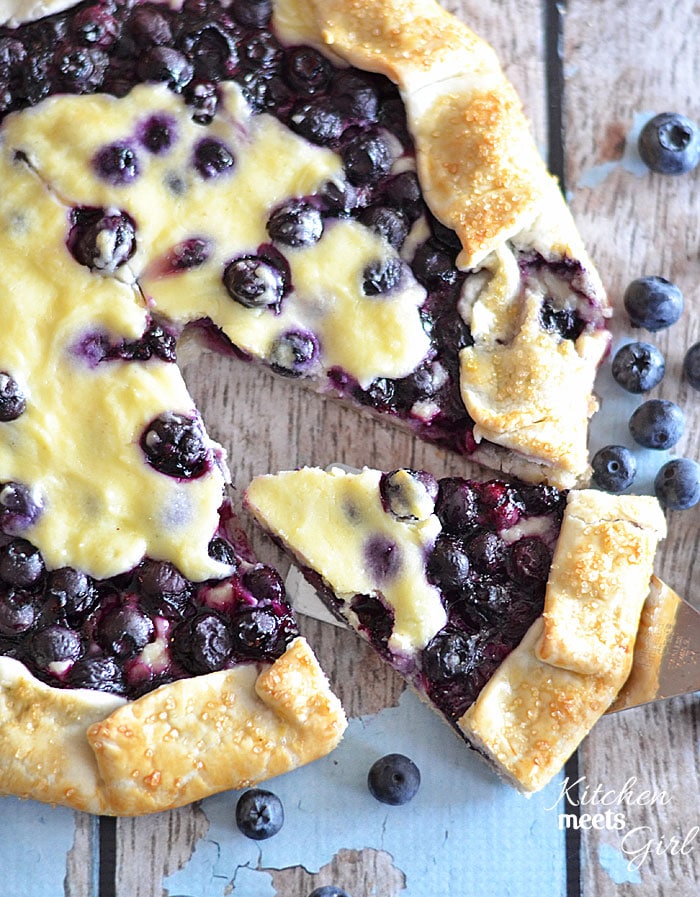 Blueberry Cheesecake Galette from Kitchen Meets Girl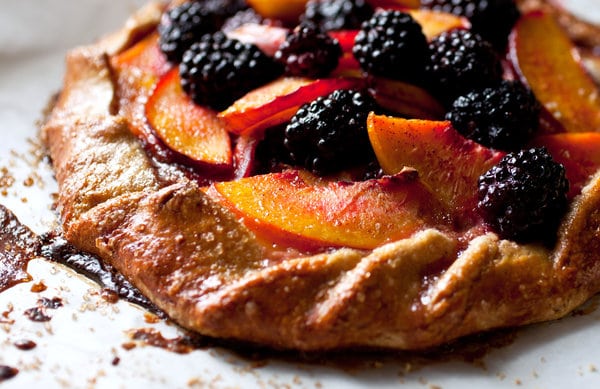 Nectarine or Peach and Basil Galette from The NY Times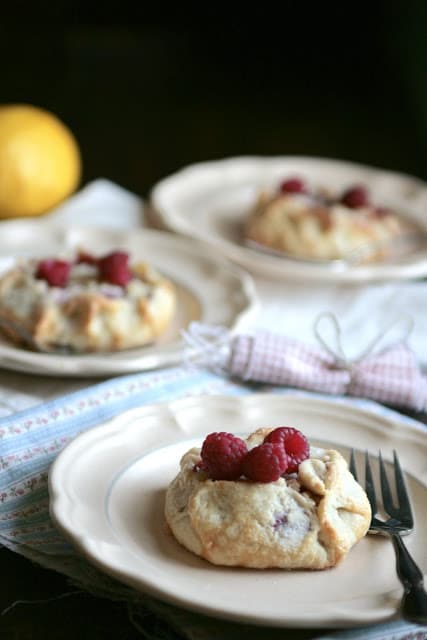 Mini Raspberry Lemon Galettes from Indigo Scones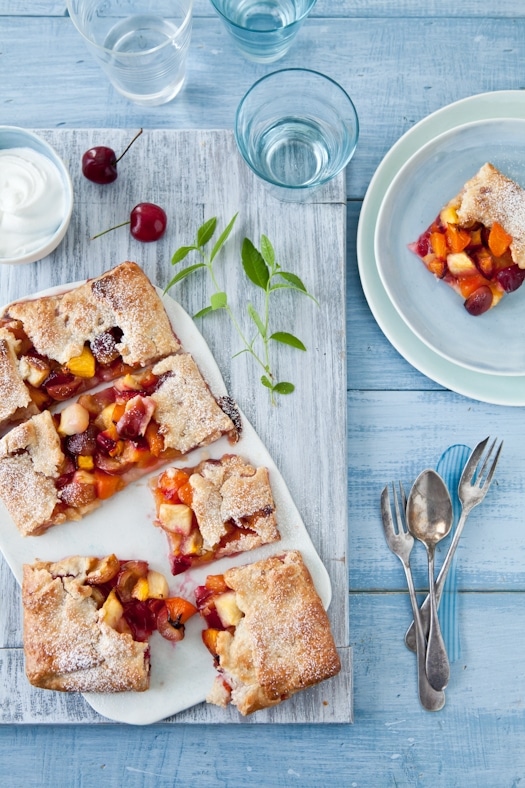 Gluten Free Stone Fruit Galette from Tartlette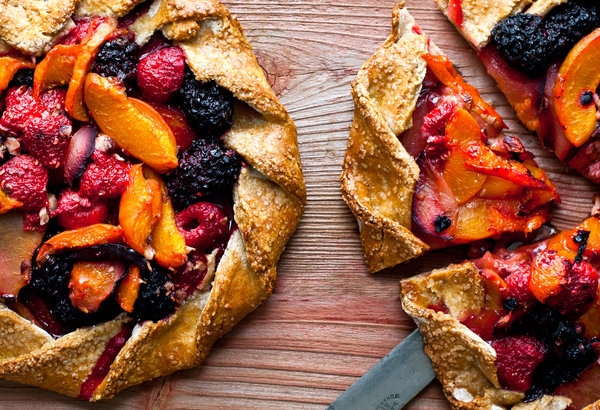 Mixed Red Fruit, Apricot and Hazelnut Galette from NY Times
Check out more galettes in the top 10 savory galette round-up
If you make any of these dessert galettes please snap a photo and share on instagram using hashtag #rainbowdelicious and tag me @rainbowdelicious, I'd love to see how it turns out!
Some links on this site are affiliate links and I may earn a small commission at no cost to you. Thank you!
(Visited 3,152 time, 1 visit today)