Thanksgiving Place Cards add a nice touch to your holiday table! If you are scrambling to come up with an idea, we've got you covered!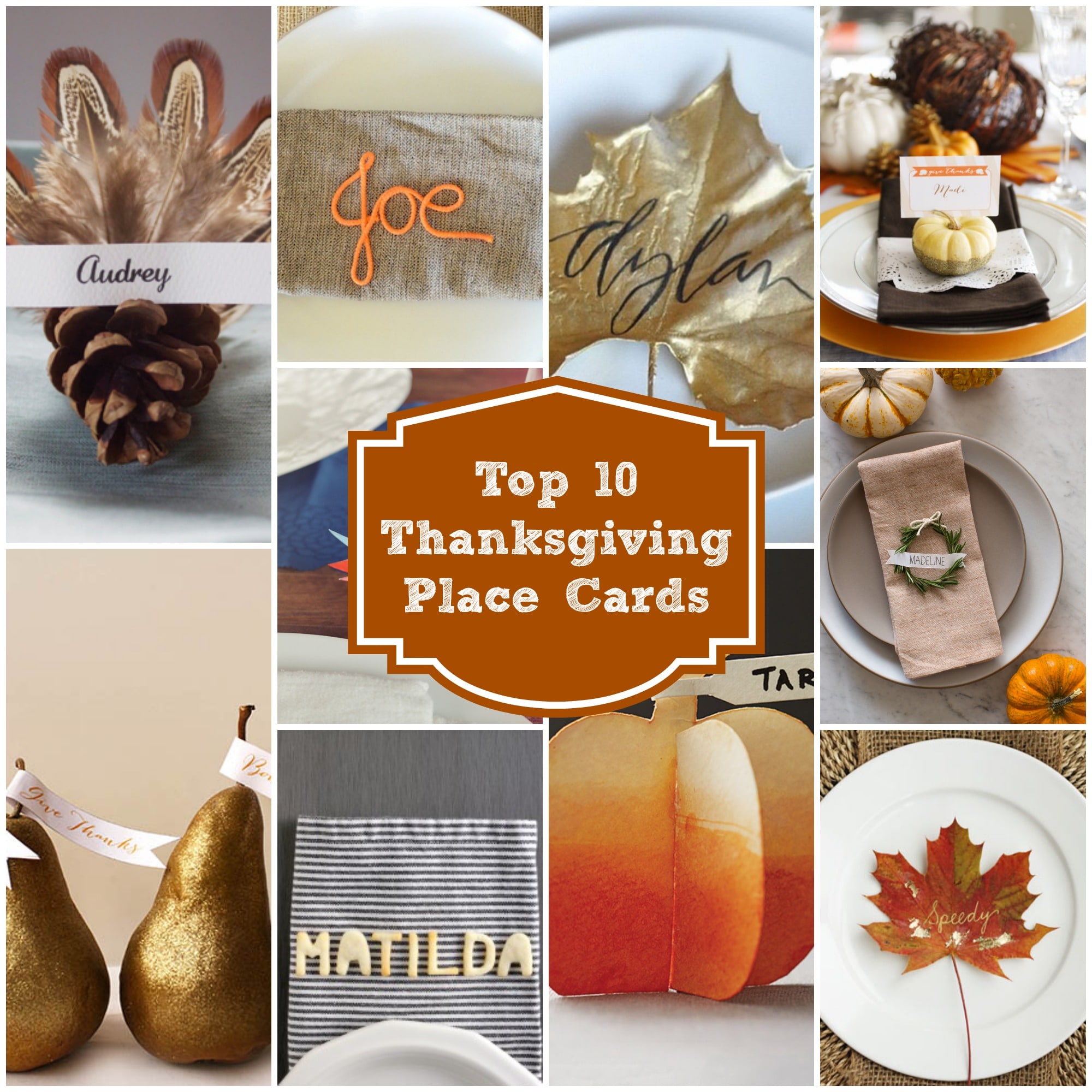 I am having Thanksgiving at my house tomorrow but I'm lucky because my parents are coming over and basically cooking all the hard stuff.  I'm responsible for veggies, dessert and setting the table.  I think having individual place cards at holiday dinners is such a lovely touch but I have left making mine to the last minute. Lucky for me there are a lot of cute place card ideas that are both easy and cute.  If you, like me, would like to add place cards to your Thanksgiving table tomorrow but haven't planned it yet, this list will hopefully equip you with a last minute idea that works for you.
Thanksgiving Place Cards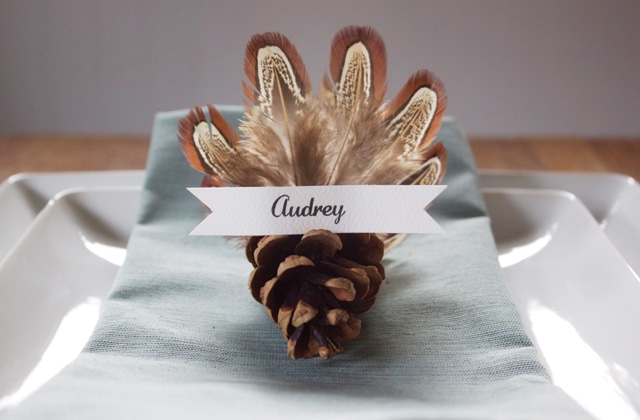 Turkey Feather Pine Cone Place Cards from Dandee Designs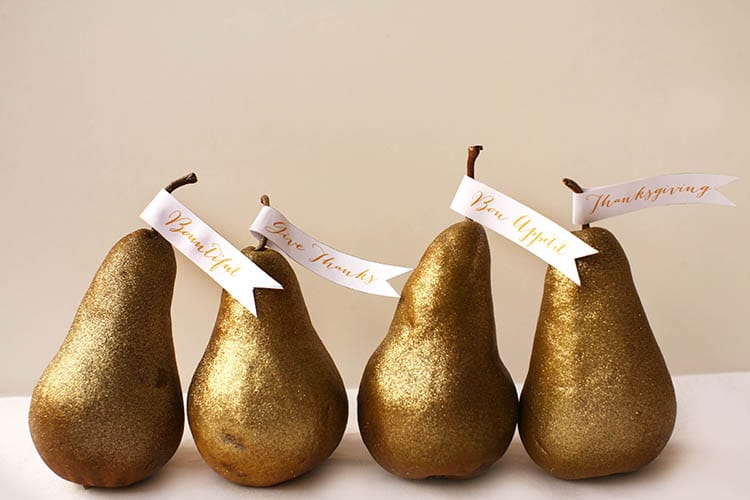 Pear Place Cards from Freutcake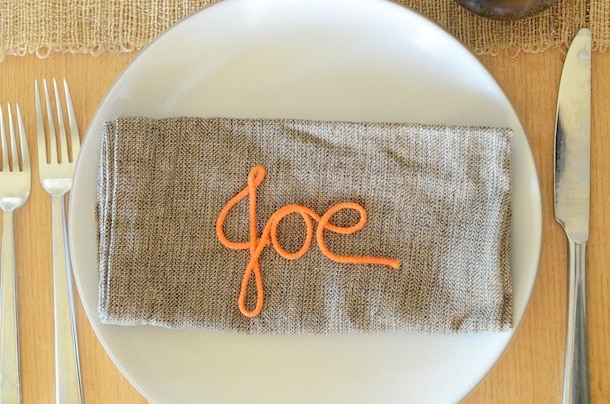 Monogram Cord Place Cards from Camille Styles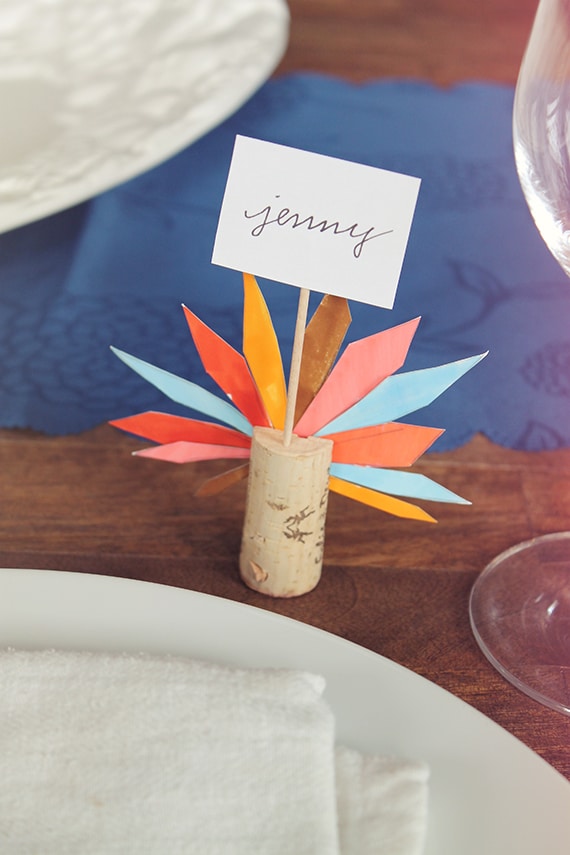 Turkey Feather Cork Place Cards from Almost Makes Perfect

Pie Crust Place Markers from You Are My Fave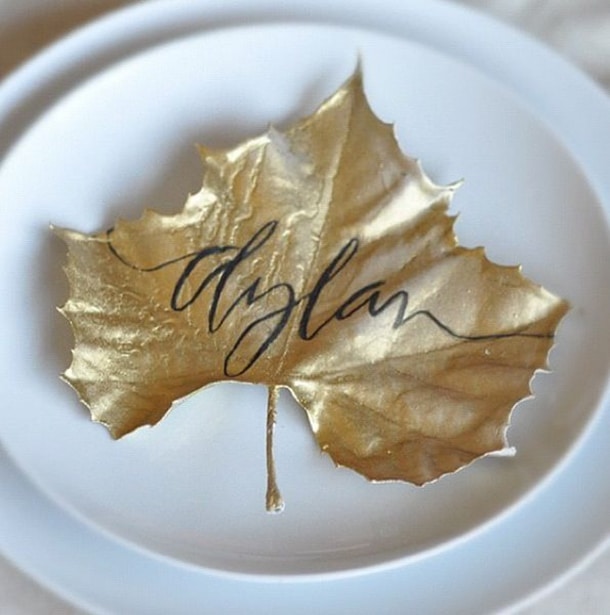 Gold Leaf Place Cards from Lovely Bride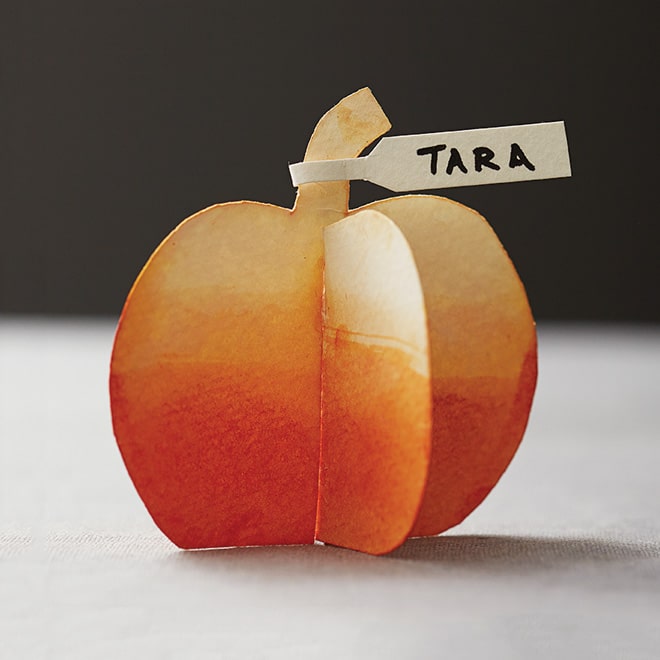 Painted DIY Pumpkin Place Cards from Today's Parent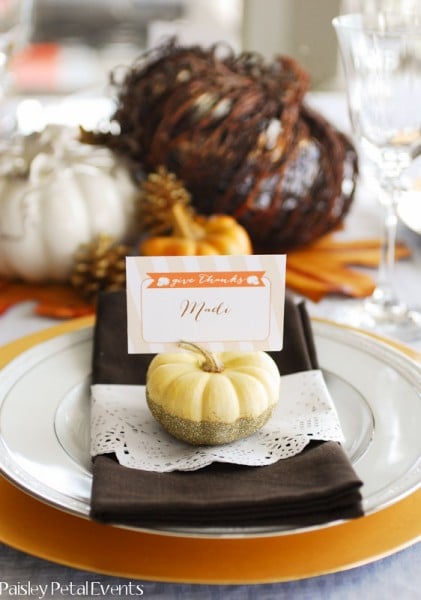 Glitter Dipped Pumpkin Place Cards from Snap Creativity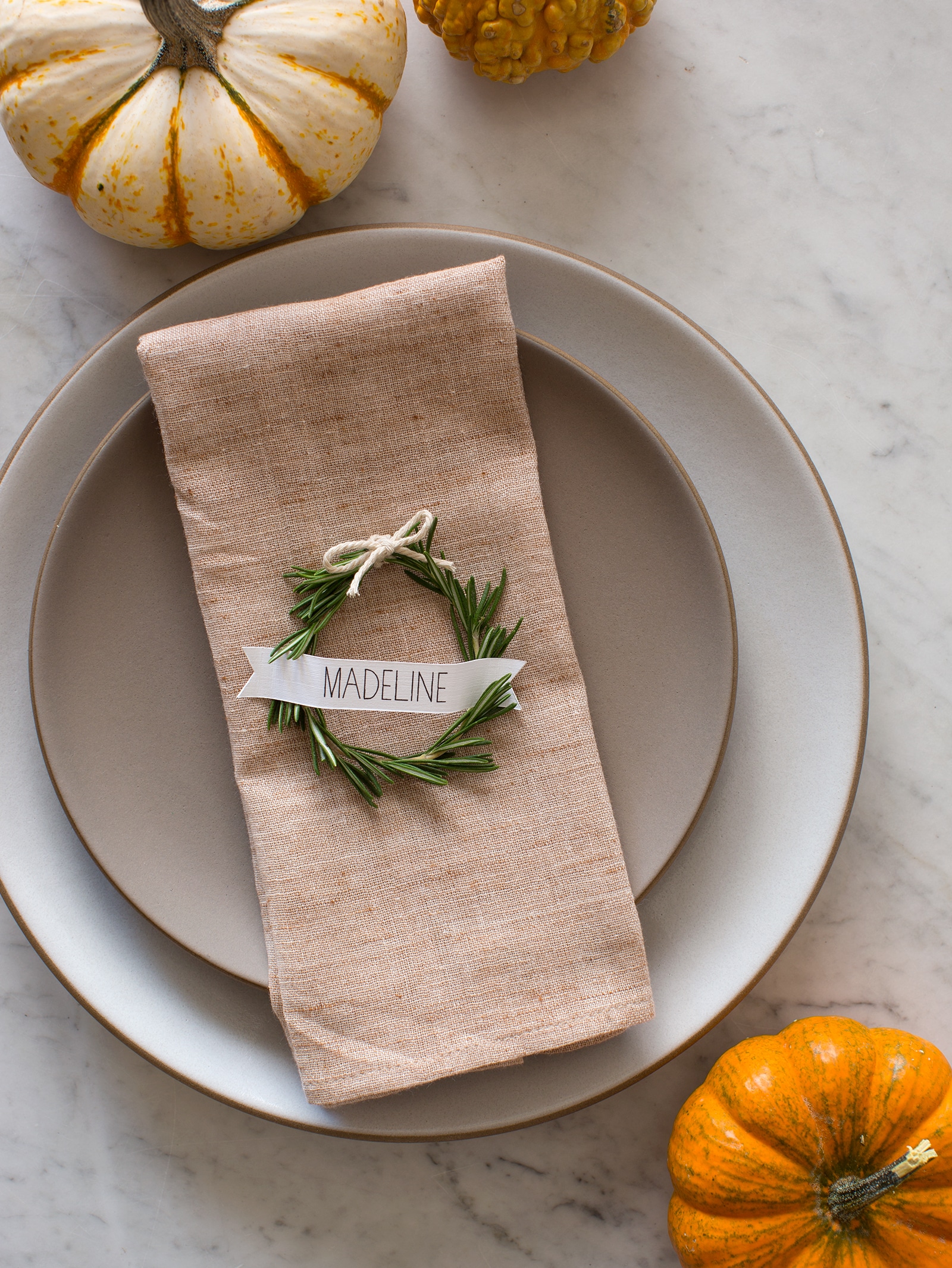 Rosemary Wreath Place Cards from Spoon Fork Bacon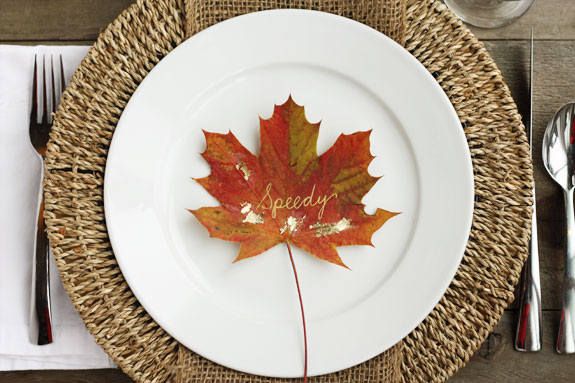 Gilded Leaf Place Cards from Say Yes to Hoboken
Happy Thanksgiving tomorrow everyone! I hope some of these place cards will help any of you who are in a last minute place card bind.  If you have too much to do for Thanksgiving already, forget the place cards, there is always next year!
When you make these last minute Thanksgiving Place Cards  share on instagram using hashtag #rainbowdelicious & and tag me at @rainbowdelicious , I'd love to see your holiday table!
You might also love these Holly holiday sugar cookies and these pumpkin eggs!

Some links on this site are affiliate links and I may earn a small commission at no cost to you. Thank you!
(Visited 5,246 time, 1 visit today)