You will love these halloumi recipes! Halloumi is the best grilling cheese ever and tastes amazing when added to salads, burgers and even pasta! Here are ten halloumi recipes for you to enjoy.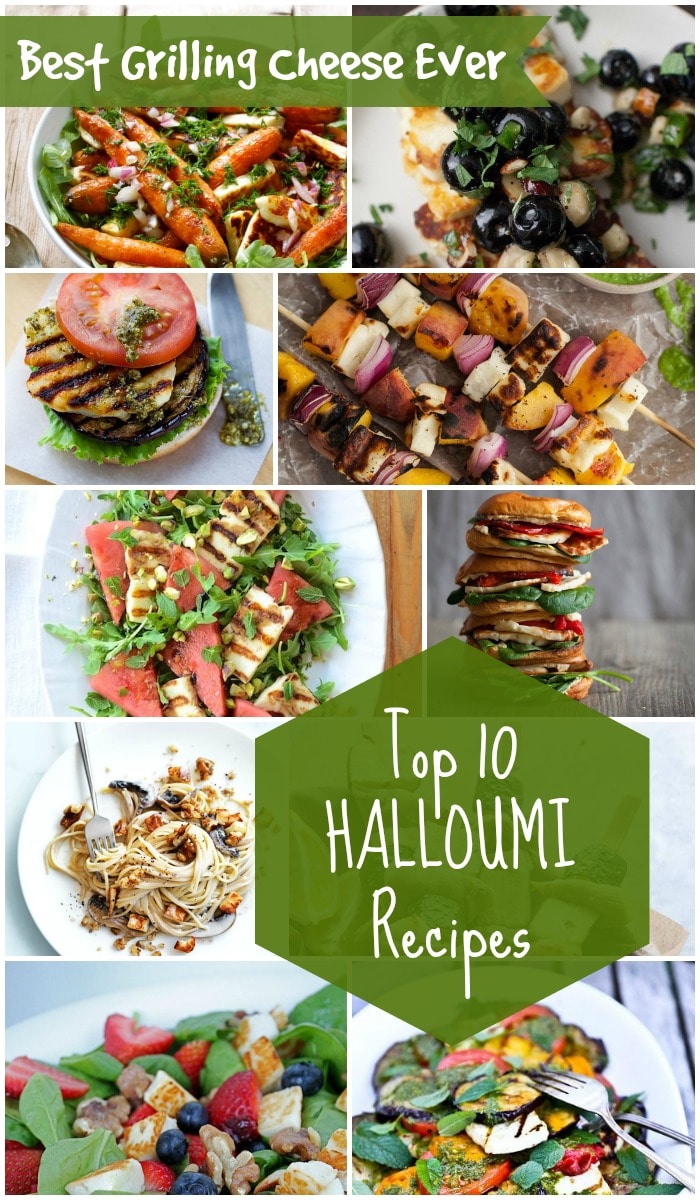 If you are a regular around here then you already know that I LOVE HALLOUMI! It is my favorite cheese these days (and that says a lot, because I love cheese). Have you tried halloumi yet? My first time trying halloumi was in this cucumber halloumi salad and it was love at first bite. If you enjoy cheese, salt and grilling than you need to try this cheese. Right now. It can sometimes be hard to locate and can be a little pricey, but in my opinion it is worth it. When I see it, especially at Trader Joe's (which is the cheapest I've seen it anywhere), I stock up on it.  I currently have three packages of halloumi in my fridge that I'm guessing they won't even last a week. I'm not exactly sure how I'm going to eat them yet but I have gathered a list of ideas. If you are a halloumi virgin and get your hands on some please comment back and let me know how you like it! It brings me so much joy when people join the halloumi-lovers club.
Take a picture of your halloumi dishes and alert me on instagram by tagging me at @rainbowdelicious or using the hashtags #rainbowdelicious and #halloumilove.
Halloumi Recipes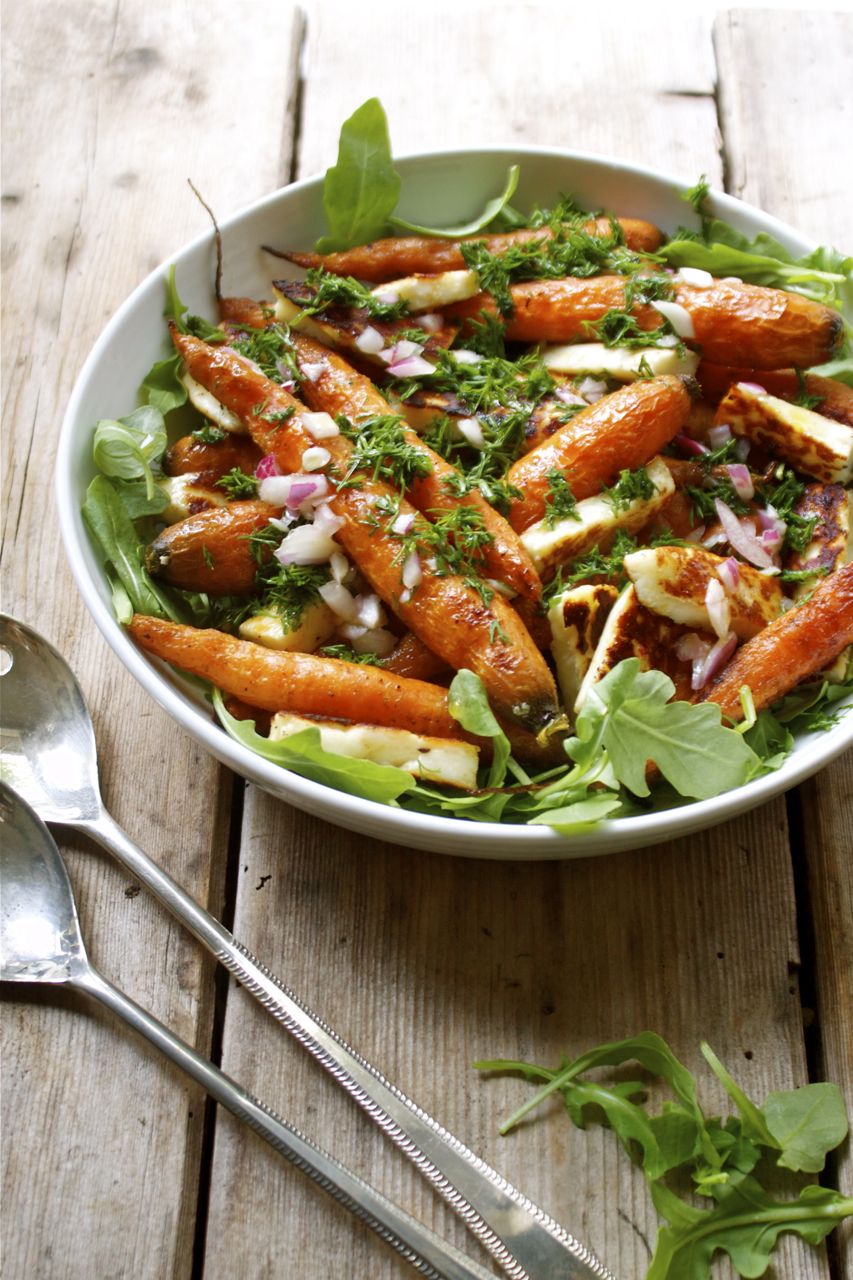 Cumin Roasted Carrots with Halloumi and Fresh Dill from In Pursuit of More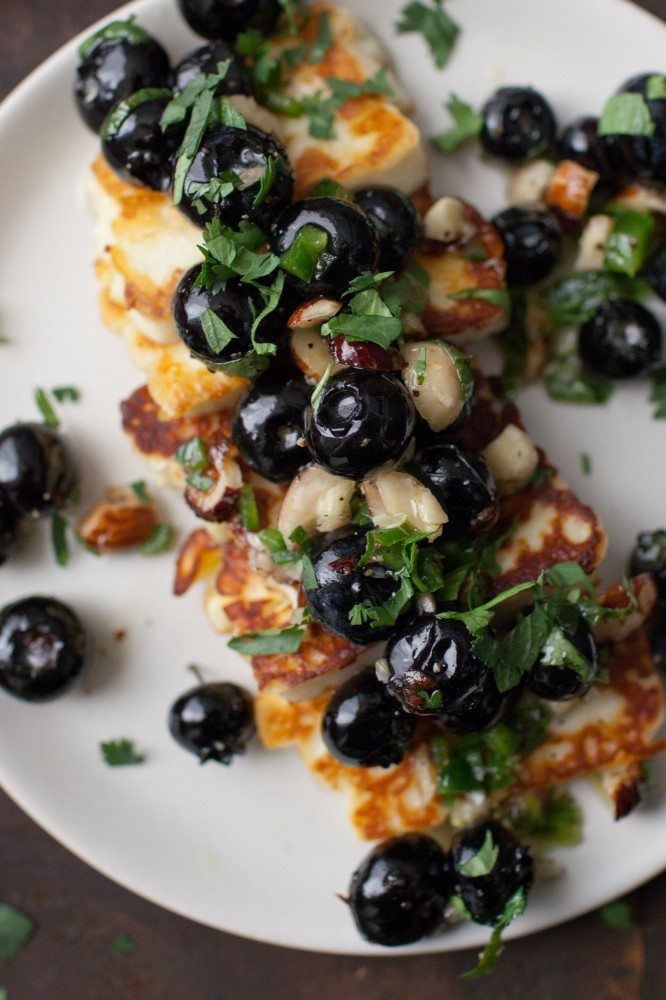 Grilled Halloumi with Blueberries and Herbs from Naturally Ella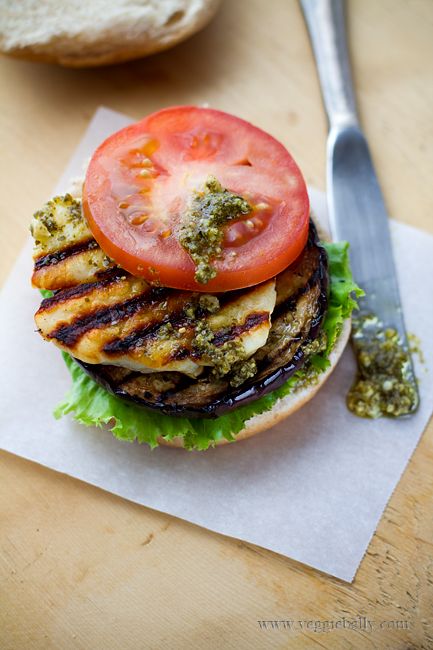 Grilled Eggplant Halloumi and Pesto Burgers from Veggie Belly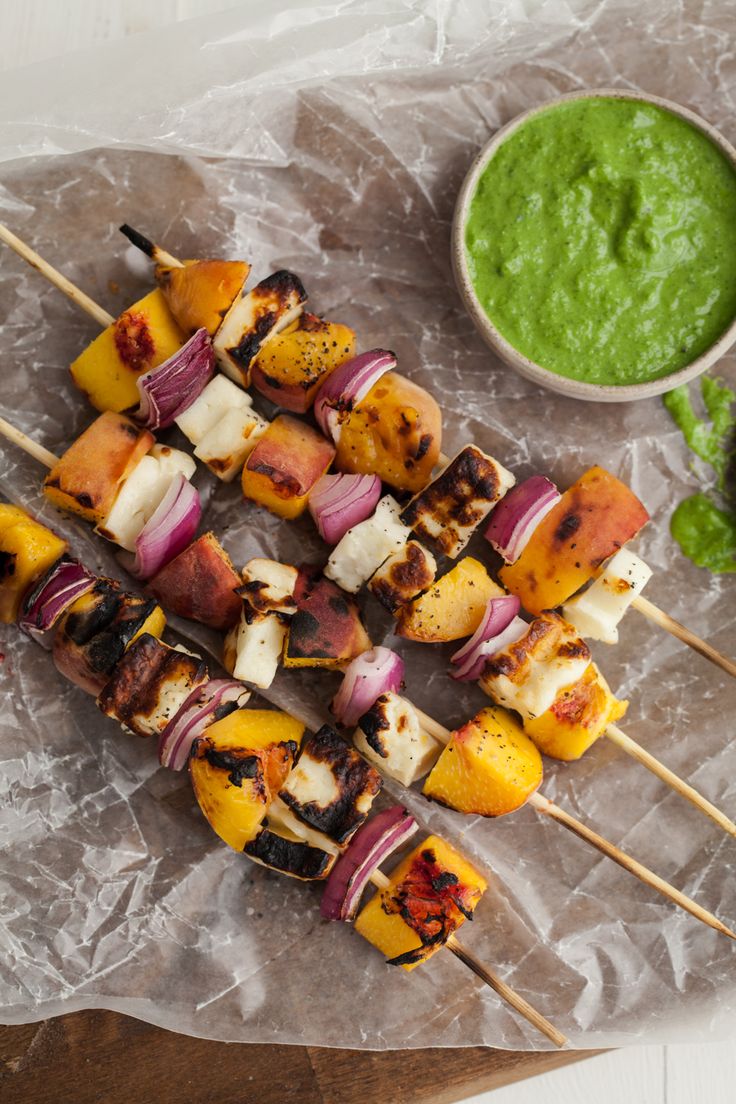 Grilled Peach and Halloumi Skewers with Basil Jalapeno Sauce from Naturally Ella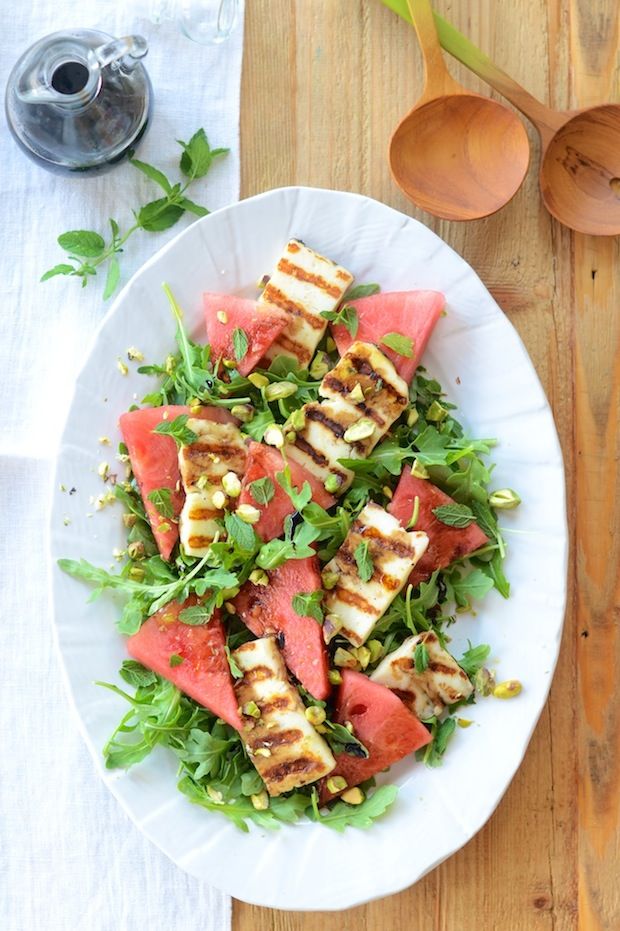 Grilled Halloumi and Watermelon Salad from Camille Styles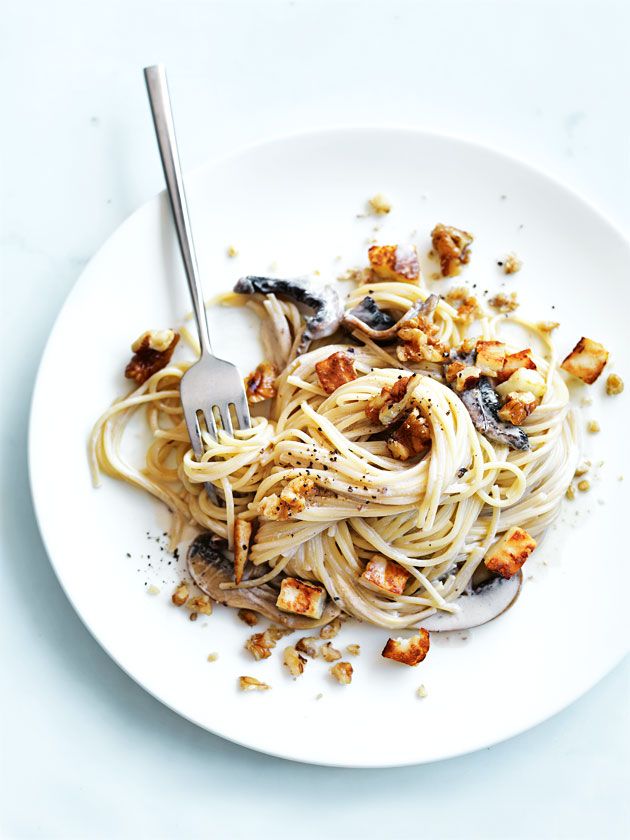 Halloumi and Mushroom Pasta from Donna Hay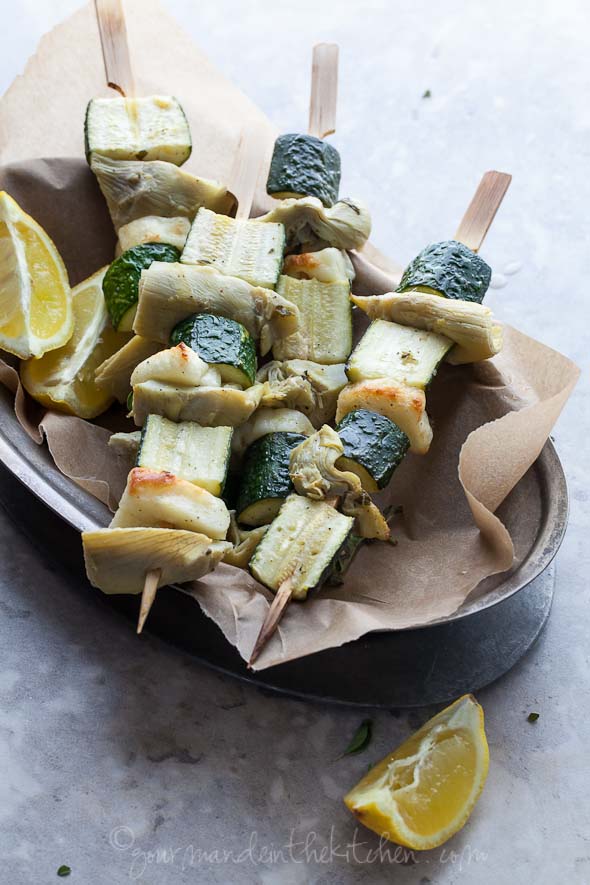 Zucchini, Halloumi and Artichoke Skewers from Gourmande in the Kitchen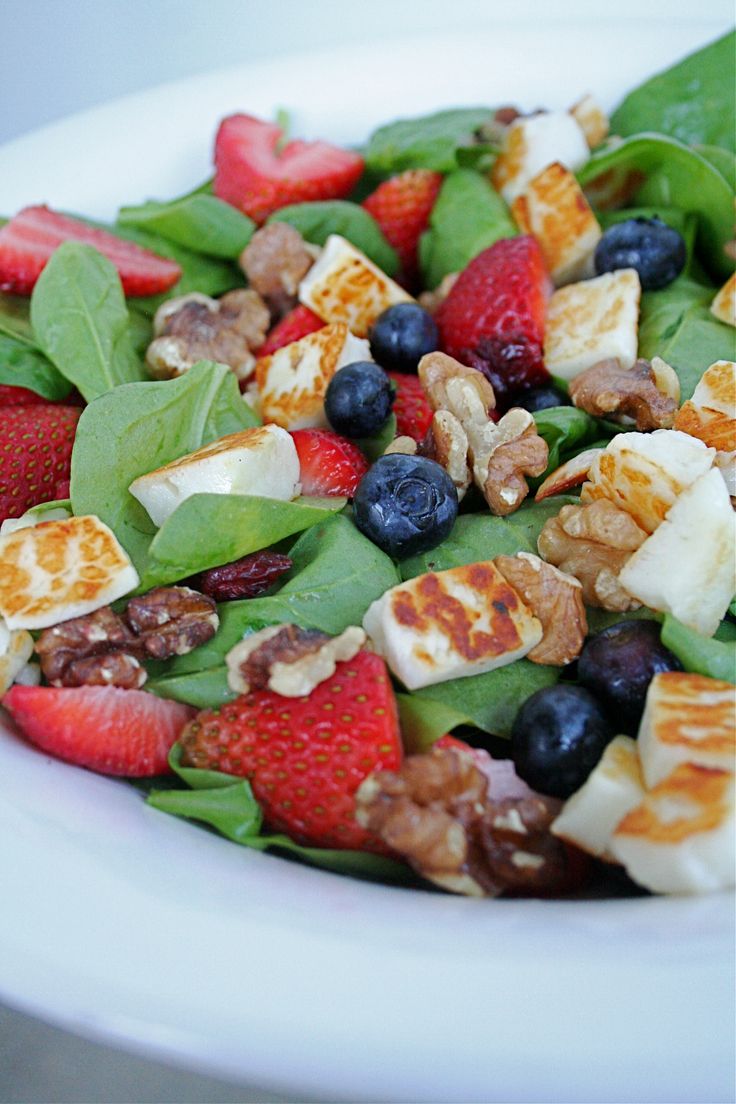 Grilled Halloumi Salad with Berries from The Curvy Carrot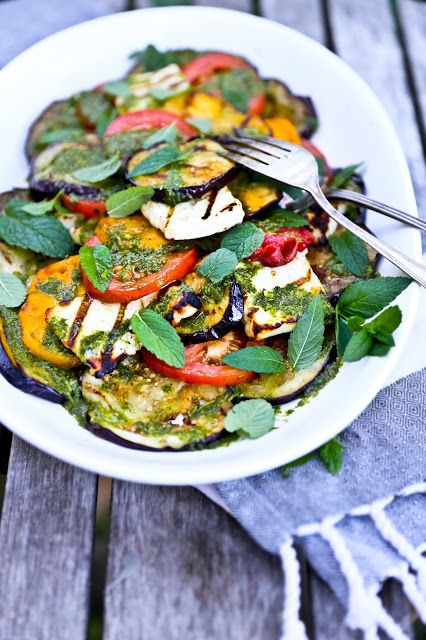 Grilled Halloumi and Eggplant Salad with Mint Dressing from Feasting at Home
If you are still hungry for more halloumi recipes check out and follow my Halloumi Love pinterest board!
(Visited 3,380 time, 1 visit today)