Thanksgiving does not have to be all about the Turkey, and you can have a very satisfying holiday menu that is meat-free! Enjoy this round-up of delicious recipes that are all you need as inspiration for your Vegetarian Thanksgiving menu! 

Vegetarian Thanksgiving Menu

This Cranberry Almond Baked Brie from Love in My Oven is the perfect Thanksgiving appetizer! Brie, almonds and fresh cranberries are wrapped up in puff pastry and baked to perfection. Serve with your favorite crackers.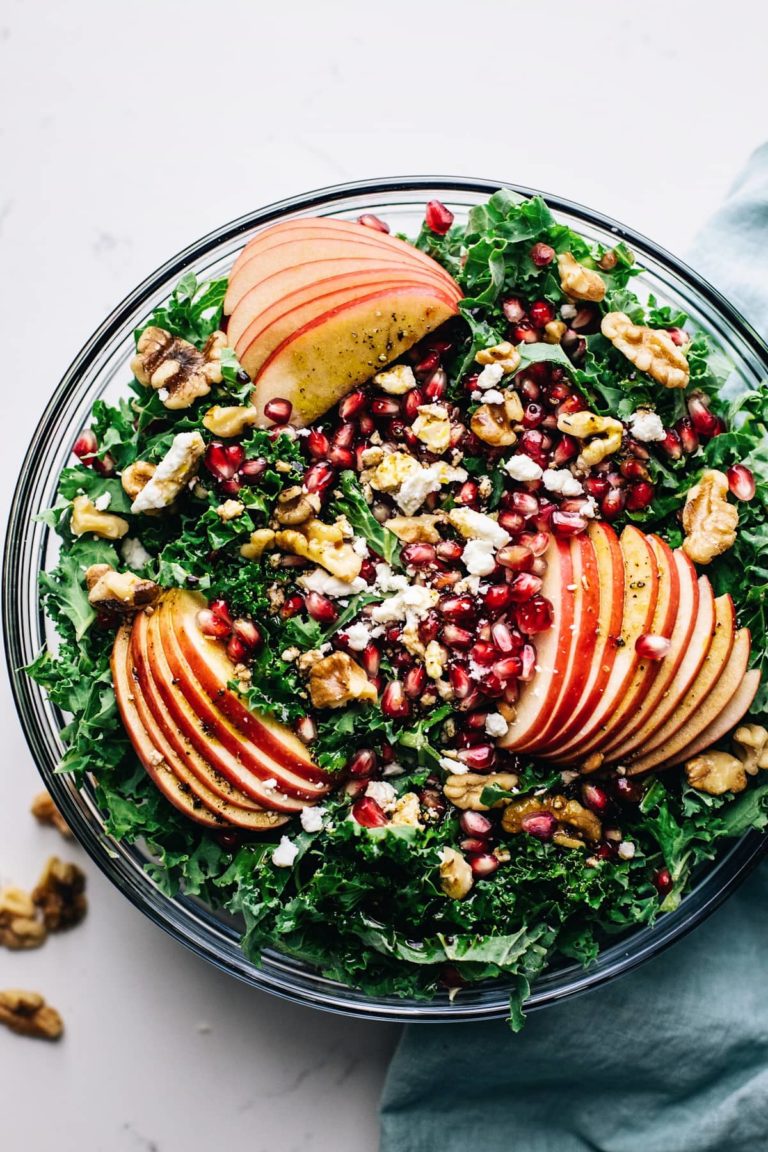 Crispy apples, sweet pomegranate seeds, plenty of greens and a balsamic dress; this apple pomegranate harvest salad from A Simple Palate is basically Fall in a bowl and complements the rest of the vegetarian thanksgiving menu beautifully.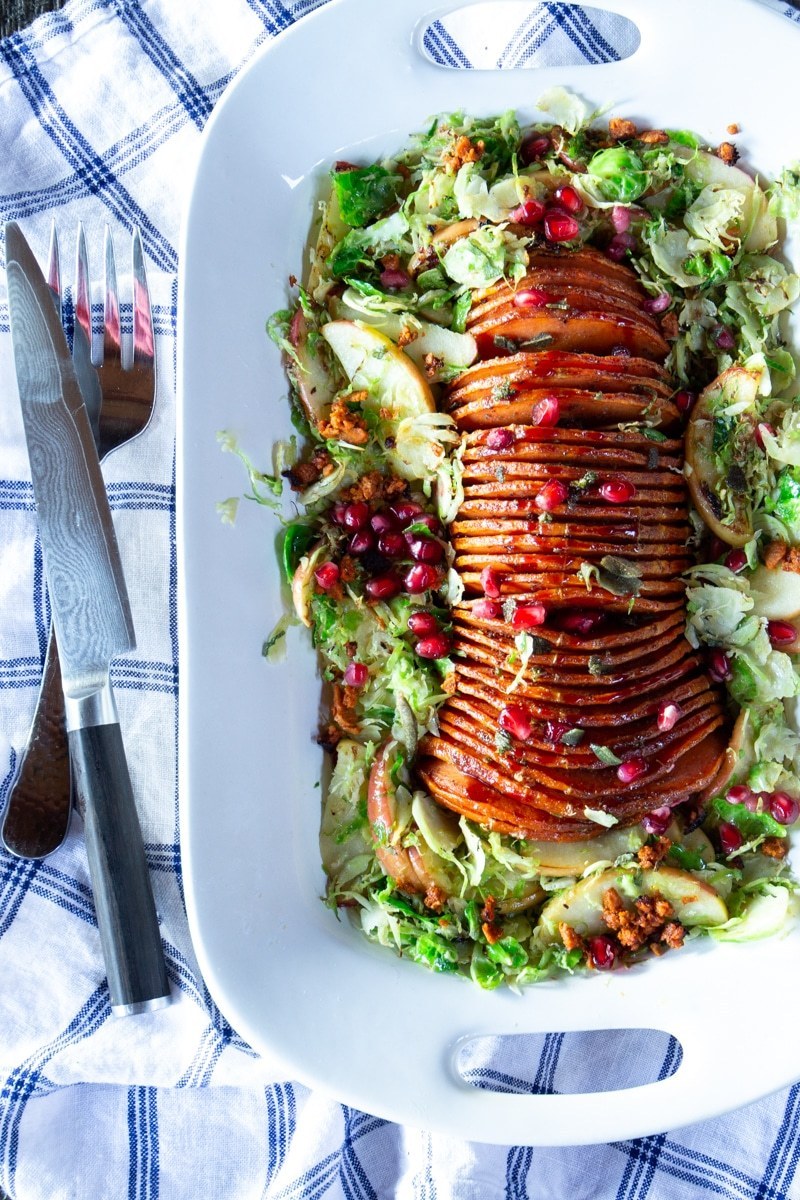 This hasselback butternut squash from is a gorgeous entree for Thanksgiving. The visual step-by-step instructions on how to hasselback from The Wimpy Vegetarian makes it a very approachable recipe.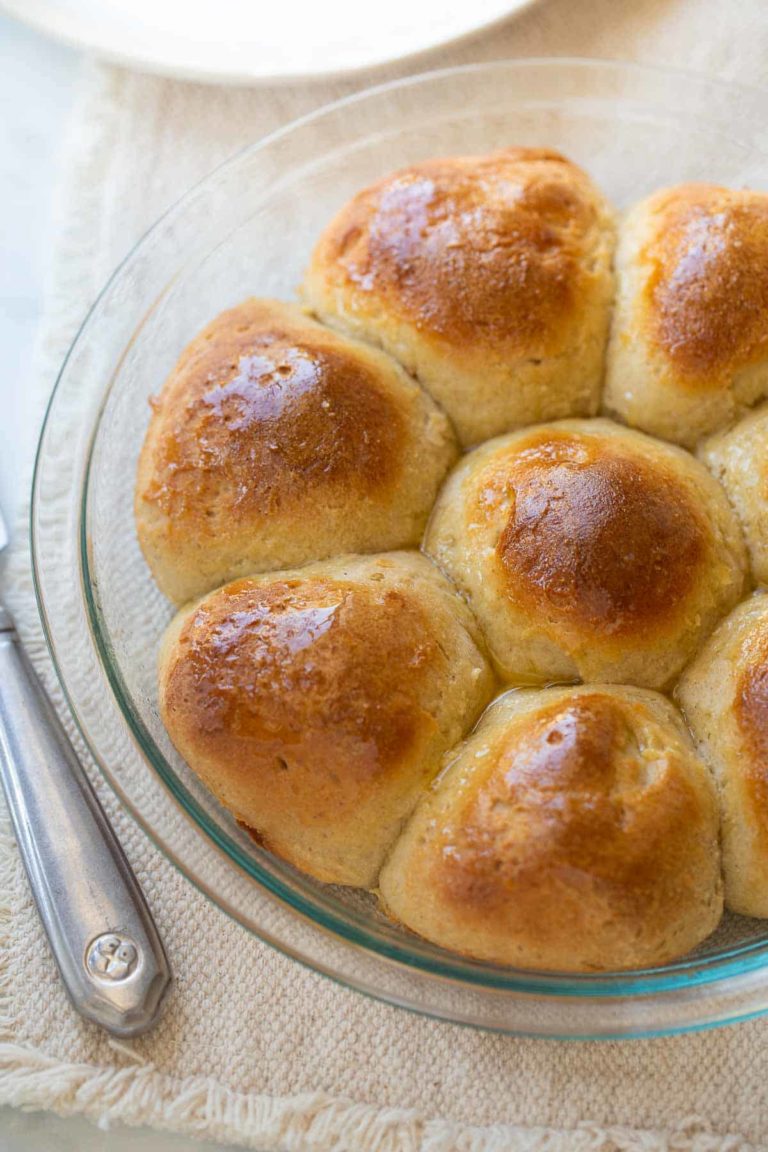 You'd never know these fluffy and buttery rolls from Meaningful Eats – they are fluffy and! Perfect addition to the Thanksgiving table!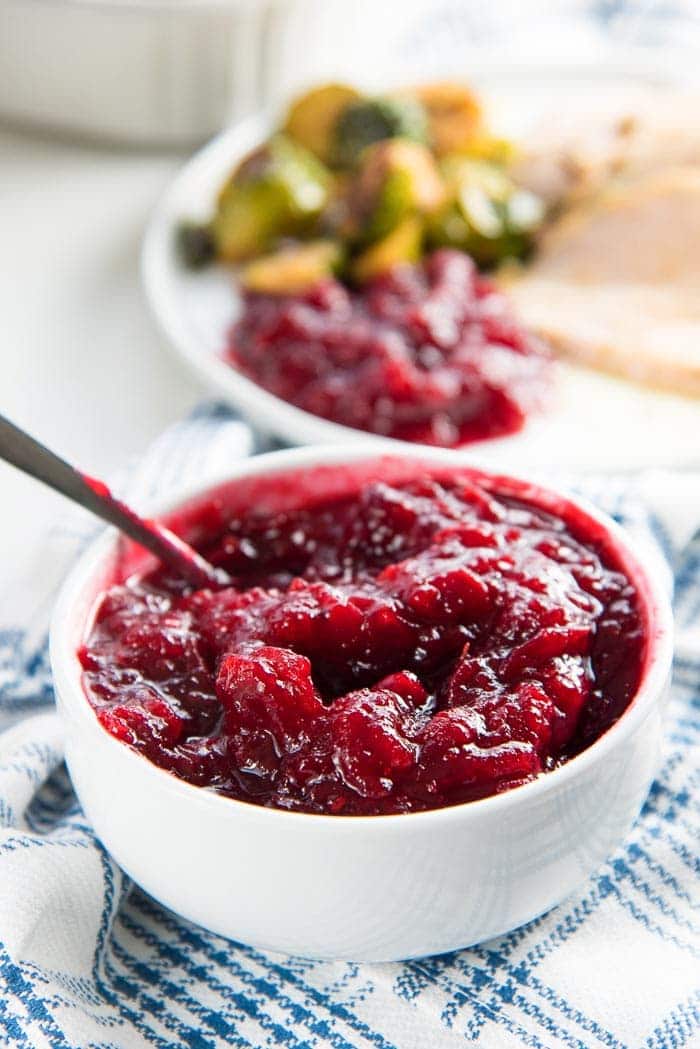 This cranberry sauce from The Flavor Bender uses fresh orange zest to make this simple and flavorful classic.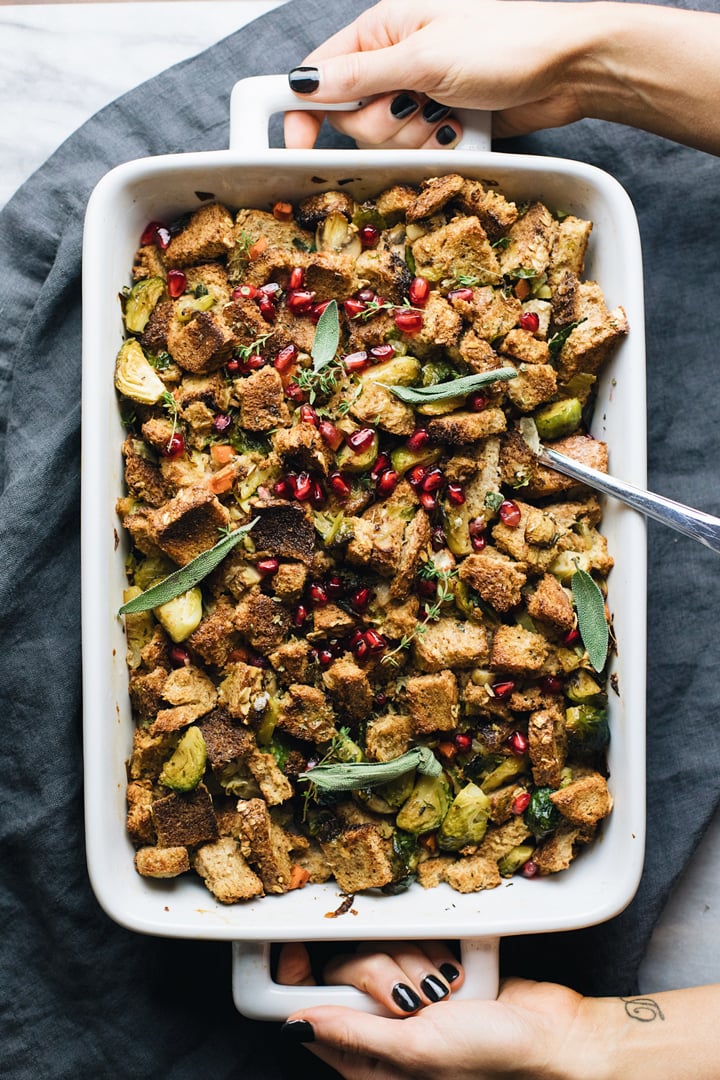 This fragrant, moist, herbed stuffing with buttery sautéed vegetables and sweet pomegranate seeds from A Simple Palate will be a huge hit on your vegetarian Thanksgiving menu!

Easy and creamy mashed potatoes from Three Little Ferns  are always a favorite at the Thanksgiving table!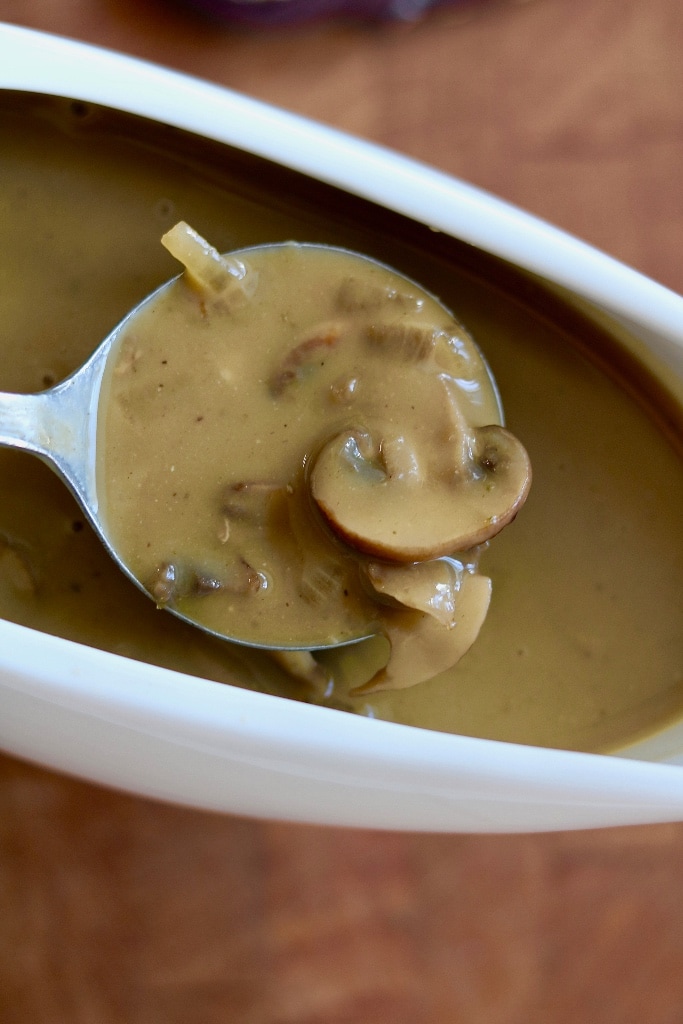 You can't have mashed potatoes without gravy and this mushroom gravy from The Cheeky Chickpea is gluten free and vegan!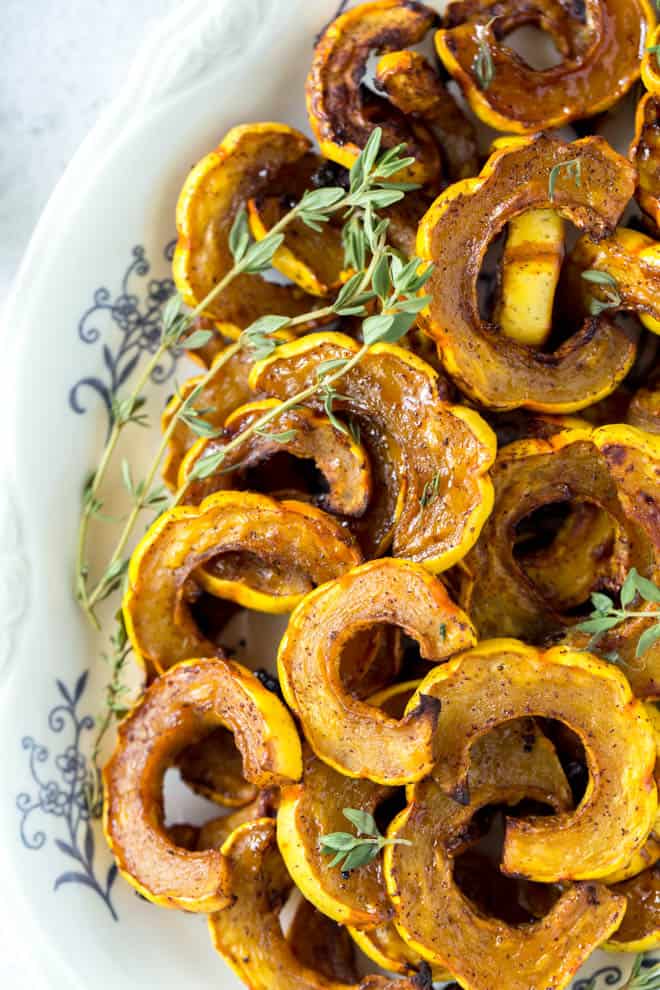 This roasted delicata squash from Spoonful of Flavor is a great Thanksgiving side. Bonus points that you don't have to peel this squash making prep a breeze.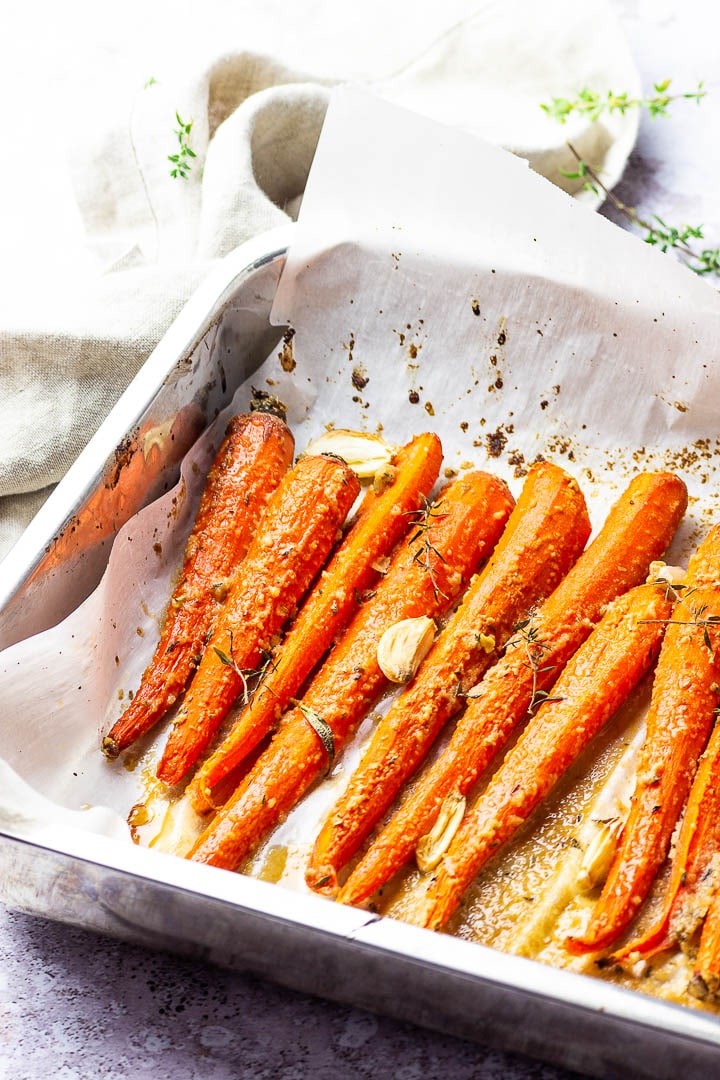 Tahini maple-glazed carrots from Ve Eat Cook Bake are prepared in no time and will be an eye-catcher at your Thanksgiving table!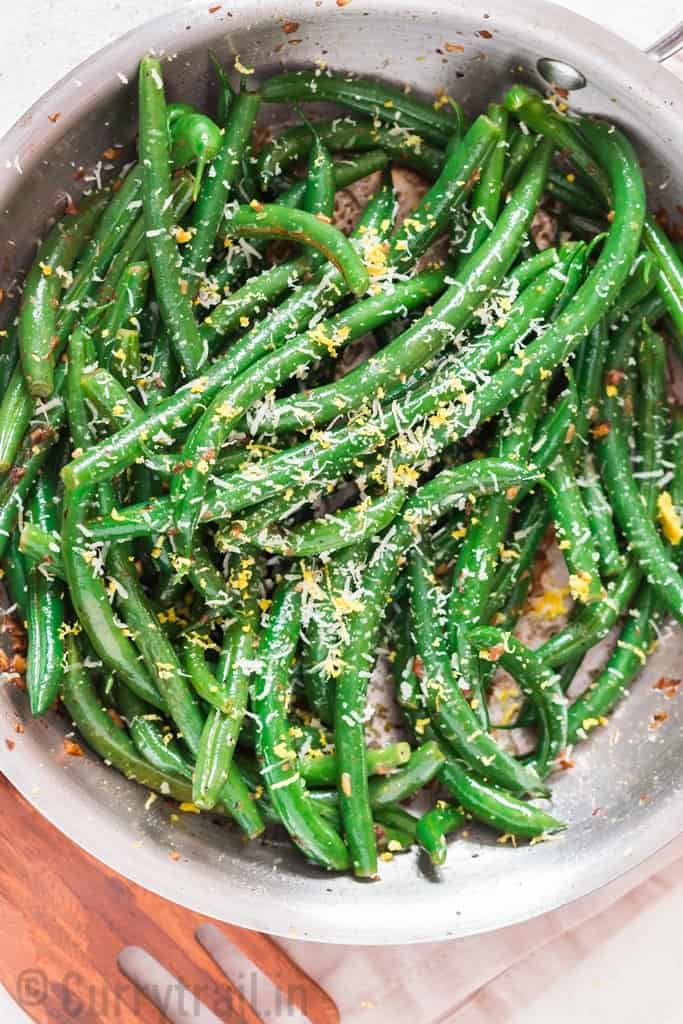 Curry Trail's sautéed green beans with garlic and Parmesan are a simple side dish loaded with flavor.

This sweet potato gratin with Gruyere cheese pretty much belongs on every holiday table!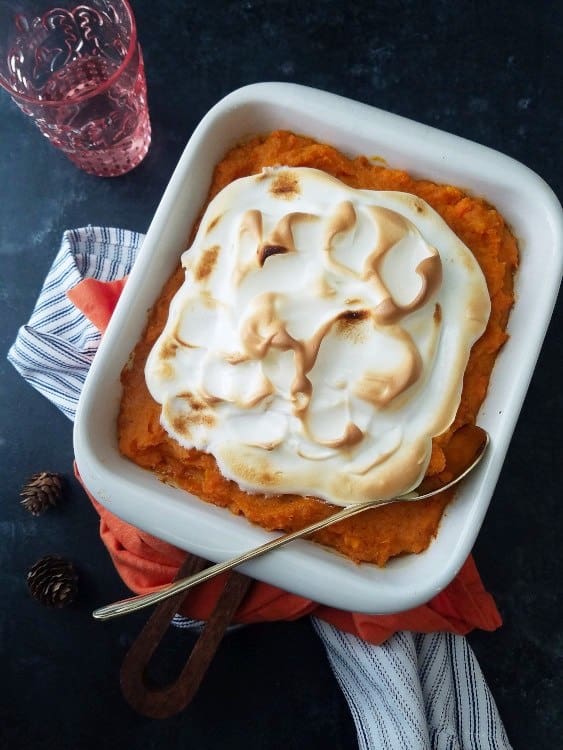 There's not such thing as too much sweet potato so you also need this easy make ahead sweet potato casserole with toasted meringue from Easy and Delish.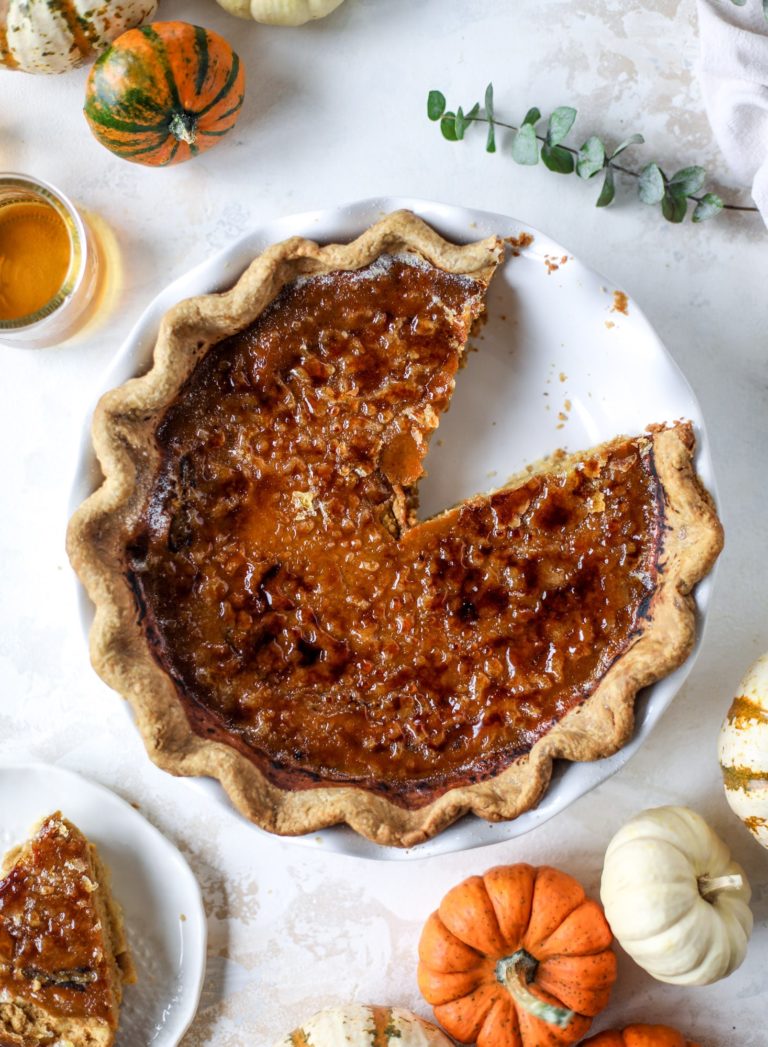 You cannot go wrong with this bourbon brûlée pumpkin pie from How Sweet Eats for dessert!
You Might Also Enjoy These Posts
Last Minute Thanksgiving Place Cards
If you make any of this Vegetarian Thanksgiving Menu please share on instagram using hashtag #rainbowdelicious & and tag me at @rainbowdelicious , I'd love to see what you are up to in your kitchen!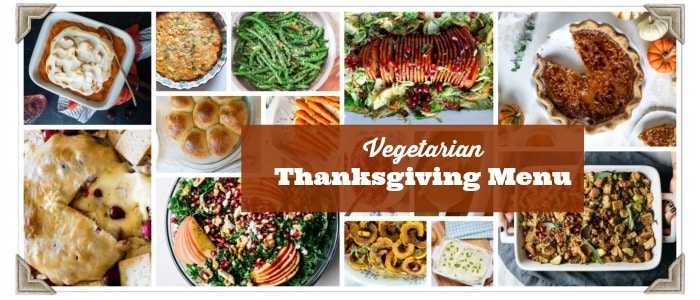 Some links on this site are affiliate links and I may earn a small commission at no cost to you. Thank you!
(Visited 999 time, 1 visit today)