This snack board post has been sponsored by Sparkling Ice®. All thoughts and opinions are my own.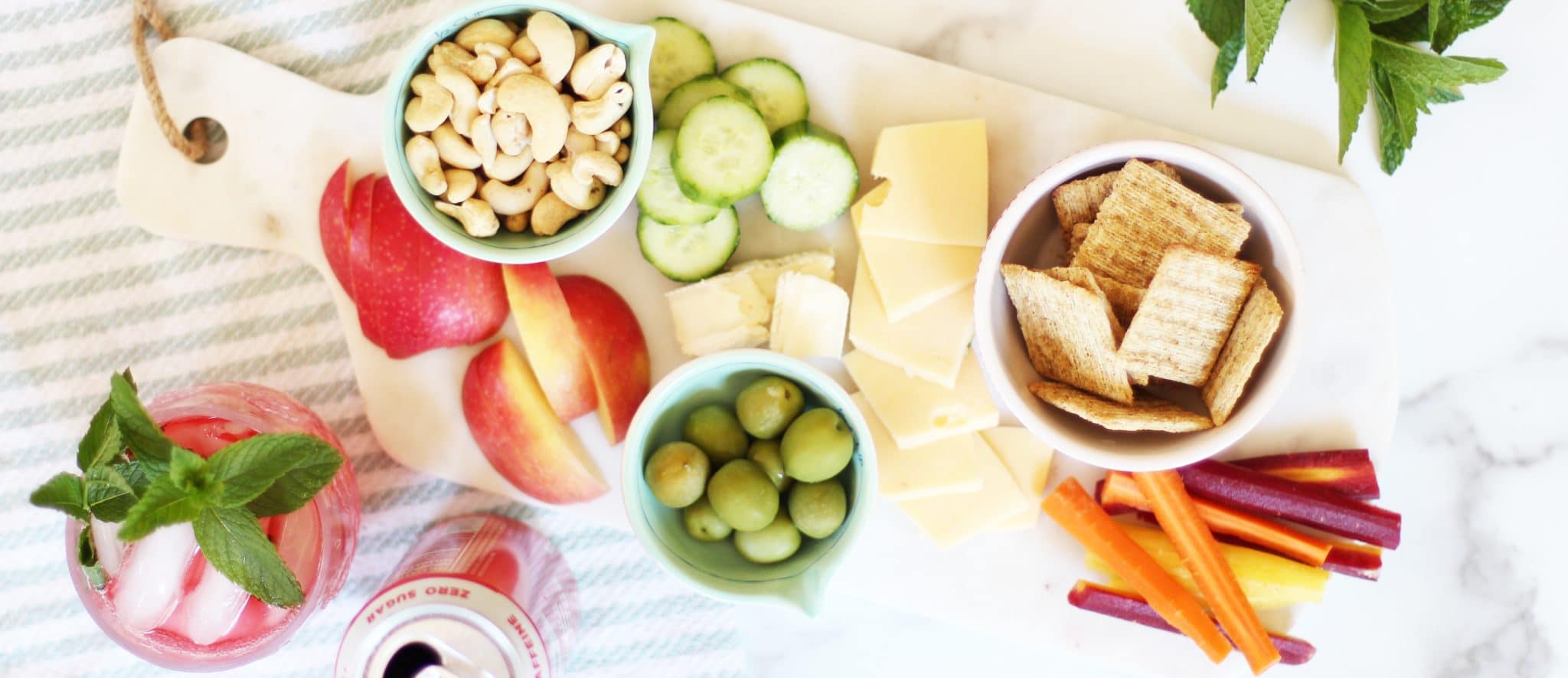 Taking a time out to unwind and refresh is important! A great afternoon refreshment includes a  Cherry Vanilla Sparkling Ice® + Caffeine over ice with plenty of fresh mint from my garden for the ultimate afternoon beverage. It is simple to put together but tastes delicious, looks so pretty and is wonderful paired with a snack place of fresh fruits & fresh vegetables, nuts and a little cheese. I purchase Sparkling ice beverages from Safeway, in their beverage section. I'm always keeping an eye our for deals on their mobile app and enjoy browsing the isles there.
As a parent who is trying to keep up with hectic back to school schedules in my house, I find it really important to take time in the afternoons to re-charge and take a little "me time." Lately that includes enjoying a refreshing drink and an afternoon snack. I like the cherry vanilla flavored Sparkling ice drink because it is a full-flavored sparkling water with antioxidants and vitamins, and zero sugar. To add extra flavor boost I use some of the fresh mint that is growing abundantly in my garden… I've been adding mint to everything lately! For my snack I just make a board and fill it with fresh veggies and fruit, cheese, and nuts. This snack plate is for 1-2 people but you could easily double it for more of a crowd.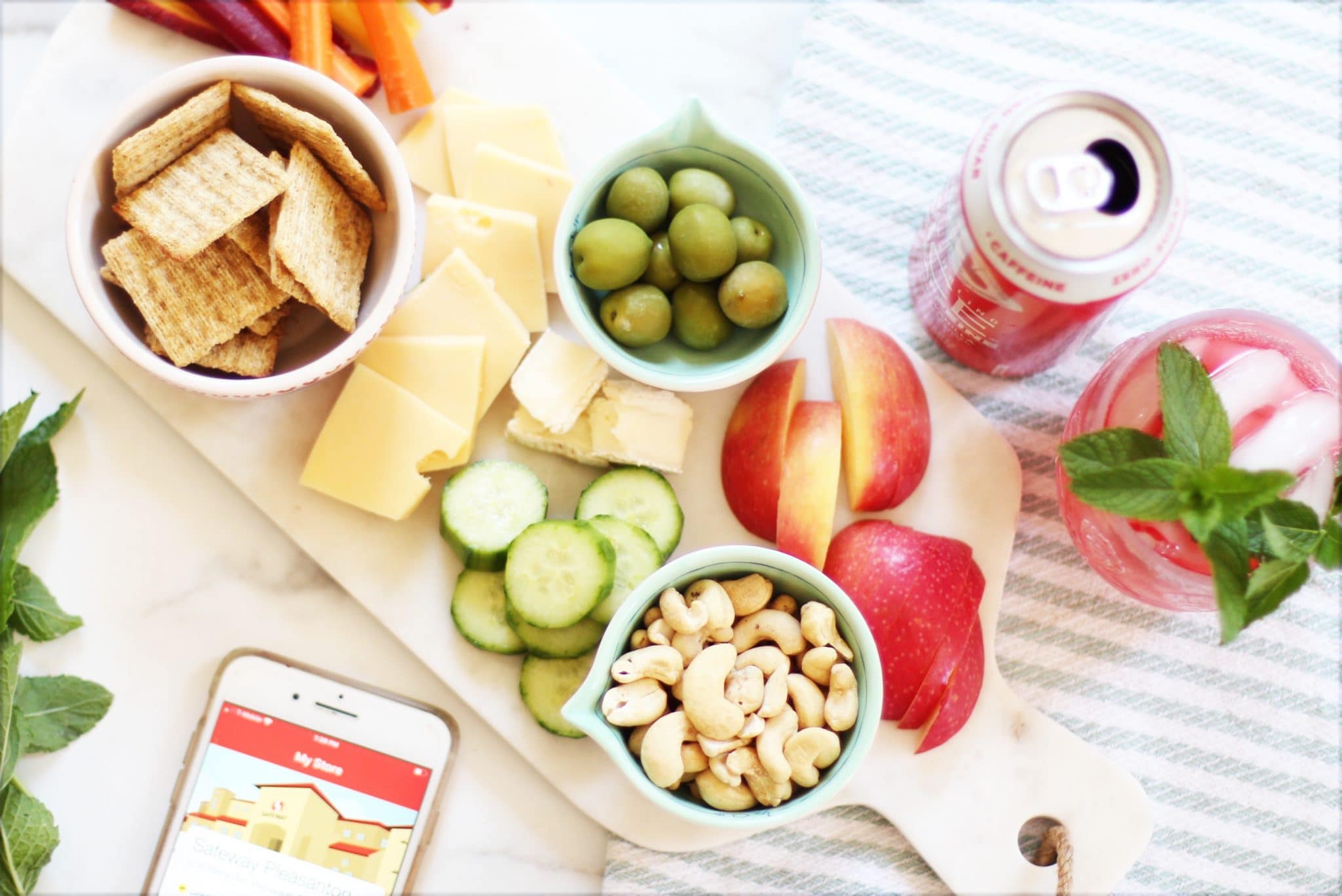 Ingredients for Snack Board
Sparkling Ice Beverage
I personally love their Cherry Vanilla flavor, but they have a variety of other flavors including blue raspberry, orange passionfruit, black raspberry, and strawberry citrus. Check your local Albertsons banner store!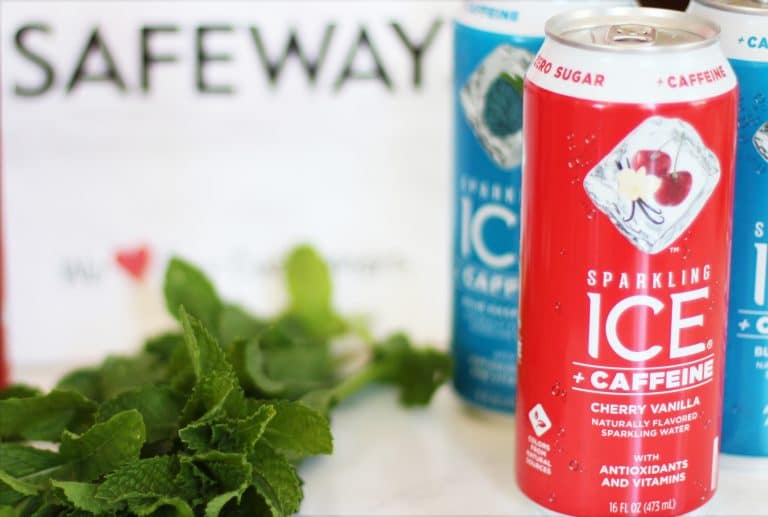 Fresh Mint adds an extra freshness to Sparkling Ice beverages, but you could play around and add other fresh herbs like thyme, basil, or sage.
Fresh Fruits & Veggies use whatever you have on hand. For me, that is usually carrots, and apples but berries, cantaloups, grapes and cucumbers are great too.
Nuts are such a satisfying afternoon snack, and again, use whatever you have on hand. You can also use a trail mix.
Cheese pairs nicely with everything else on the plate and adds an indulgent element. I like to use brie or gouda, but any cheese will do!
Extras like olives and crackers are great additions to this snack board.
How to Make Snack Board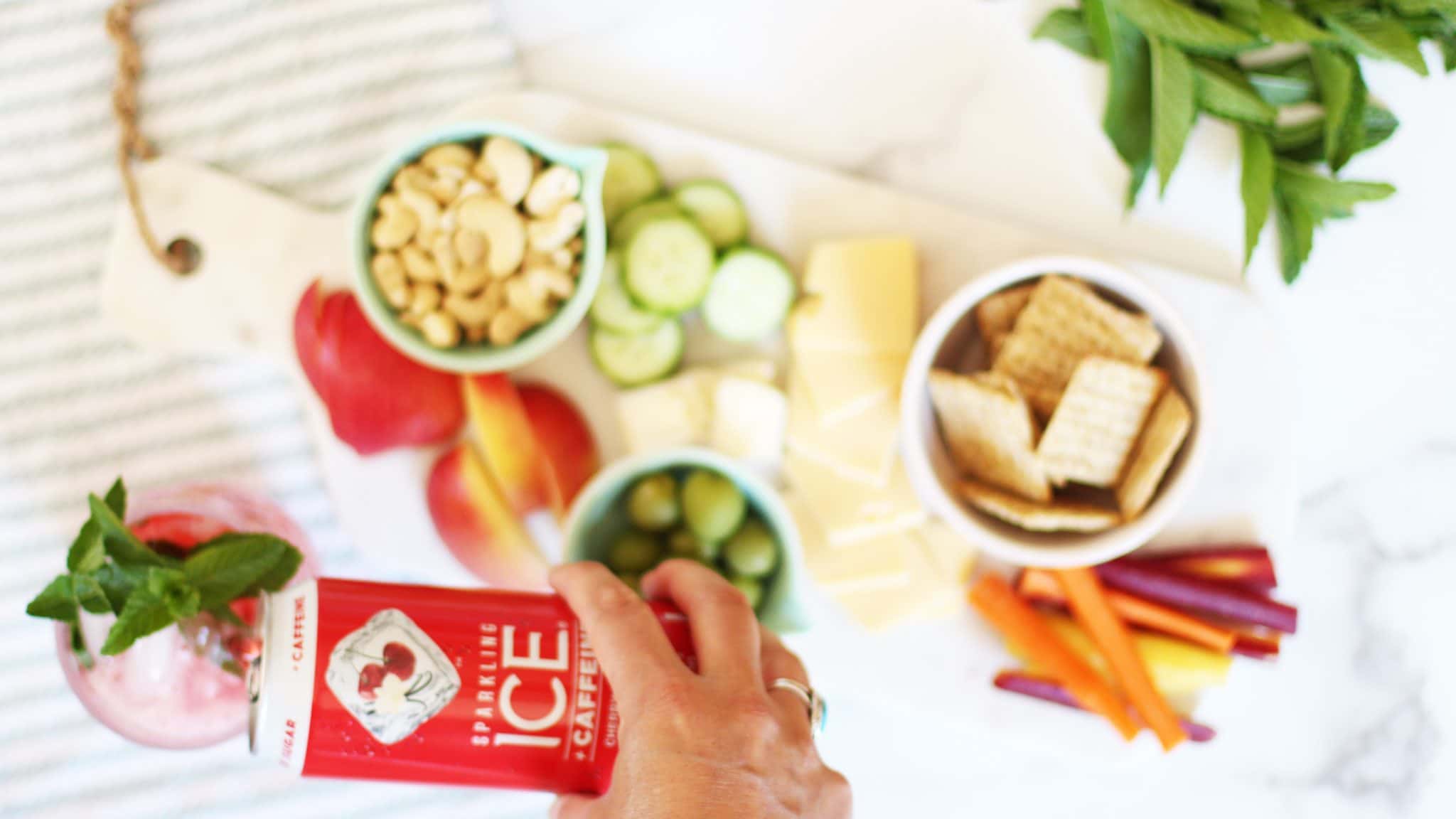 It doesn't get much easier than this! First, assemble your snack plate but arranging freshly cut fruits and vegetables, a small bowl of nuts, and a few slices of cheese on your snack plate. Even if it is just for me I try to arrange my snack plate in an aesthetically pleasing way because it makes it so much more enjoyable to eat! Then, add mint and ice to your glass and pour Cherry Vanilla Sparkling Ice over. Lastly, enjoy your me-time so you can power through the rest of your day!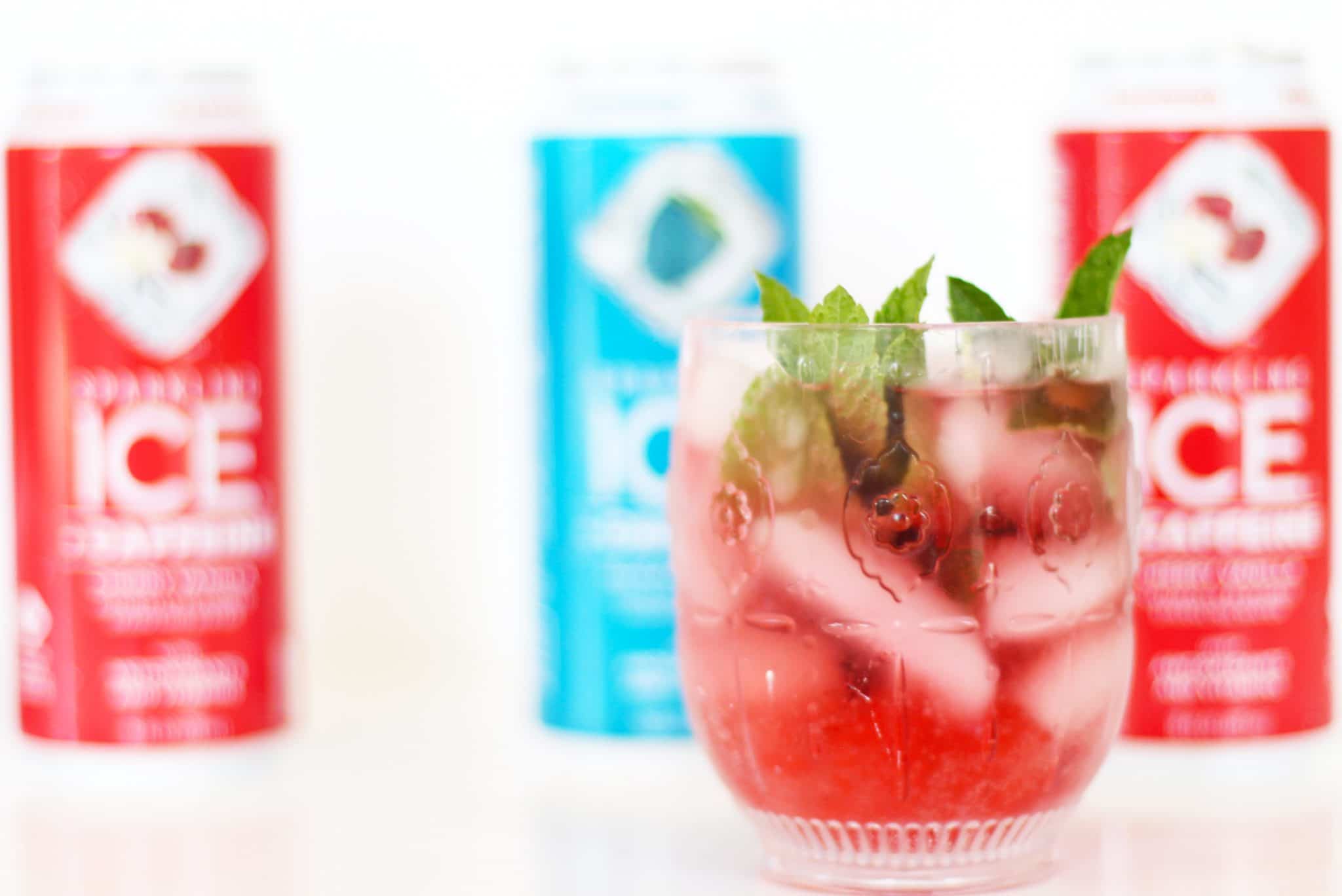 If you make this snack board please share on instagram using hashtag #rainbowdelicious & and tag me at @rainbowdelicious , I'd love to see what you are up to in your kitchen!
You Might Also Enjoy:
Some links on this site are affiliate links and I may earn a small commission at no cost to you. Thank you!
(Visited 1,082 time, 1 visit today)