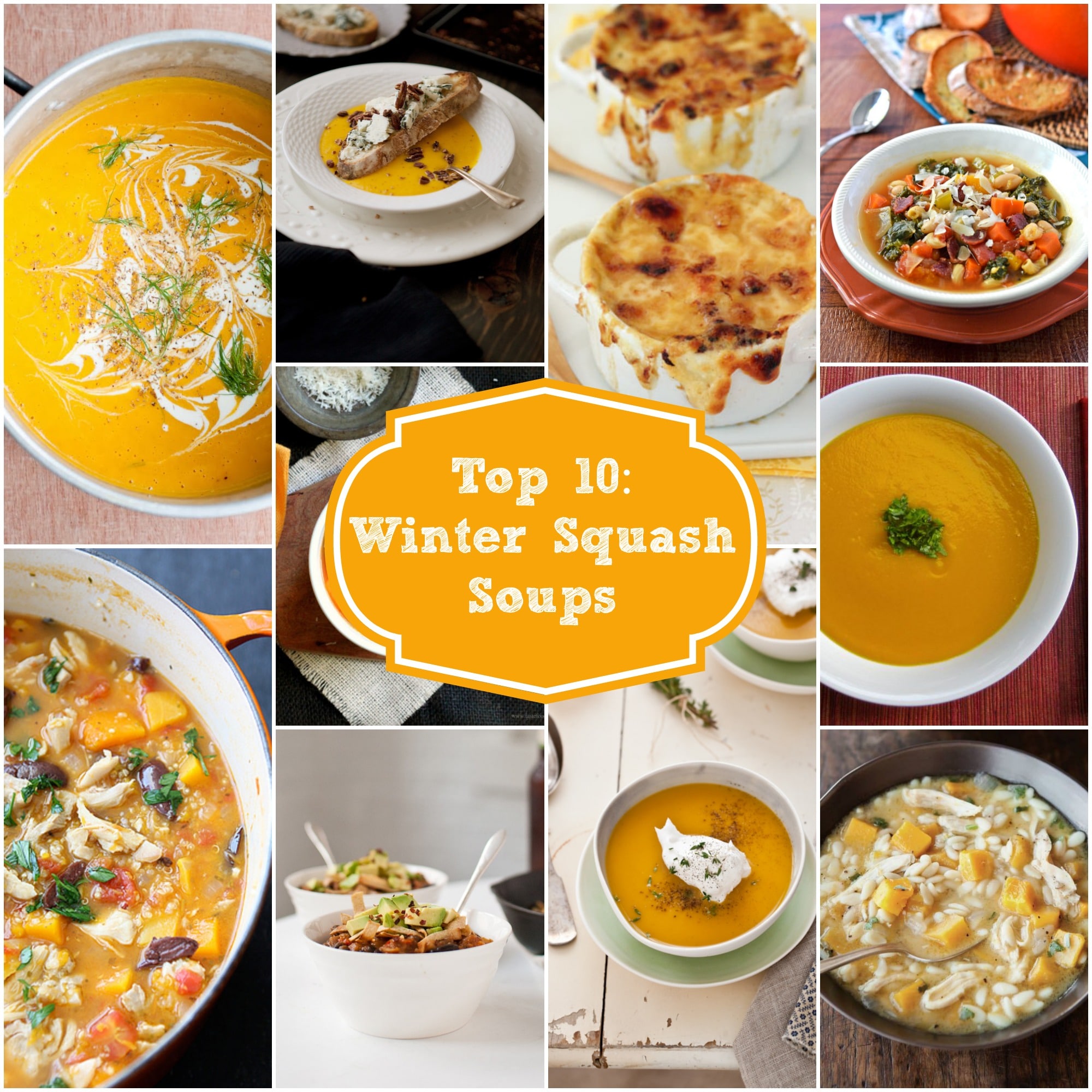 I hope you enjoy these amazing winter squash soups! It's that time of year where all I really want to do is bundle up and eat hot, delicious and hearty soup with buttered bread on the side, of course.  I'm loving the freshness that winter squashes add to soup and have compiled a list of ten of the most delicious winter squash soups, chilies and stews.
Winter Squash Soups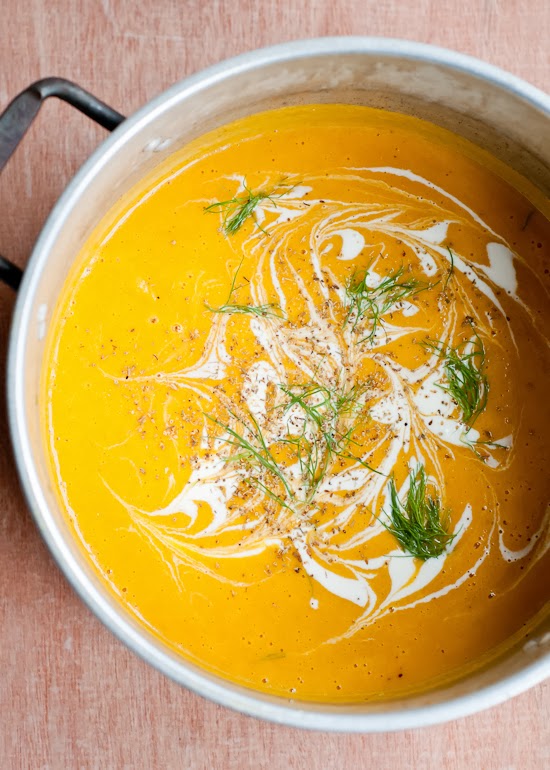 Roasted Fennel and Butternut Squash Soup from Cafe Johnsonia 
You guys, if you haven't had fennel in soup before I can't recommend this enough! It adds amazing flavor!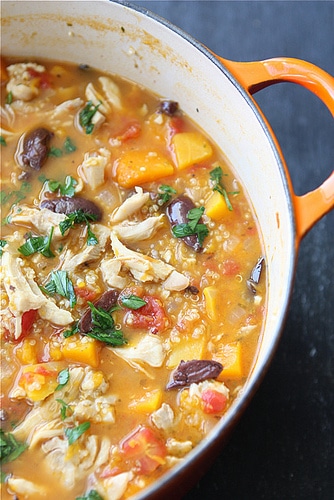 Chicken Stew with Butternut Squash and Quinoa from Cookin Canuck
This makes a nice big batch and is perfect for entertaining! I especially love the addition of olives, they add a nice texture and flavor.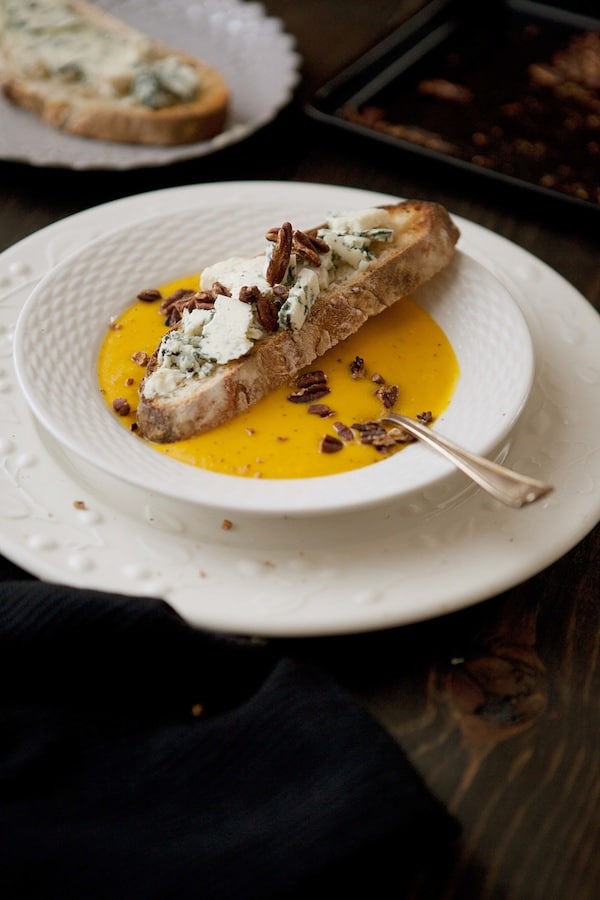 Creamy Kabocha Soup from Five and Spice
One year I had kabocha squash voluntarily start growing in my back yard and I grew to really love this nutty flavor squash. If you can't locate a kabocha squash, you can substitute with another squash like butternut.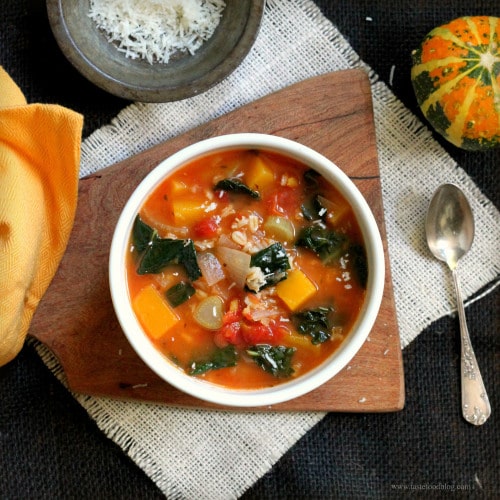 Harvest Vegetable Soup from Taste Food Blog
The perfect detox soup for cooler months!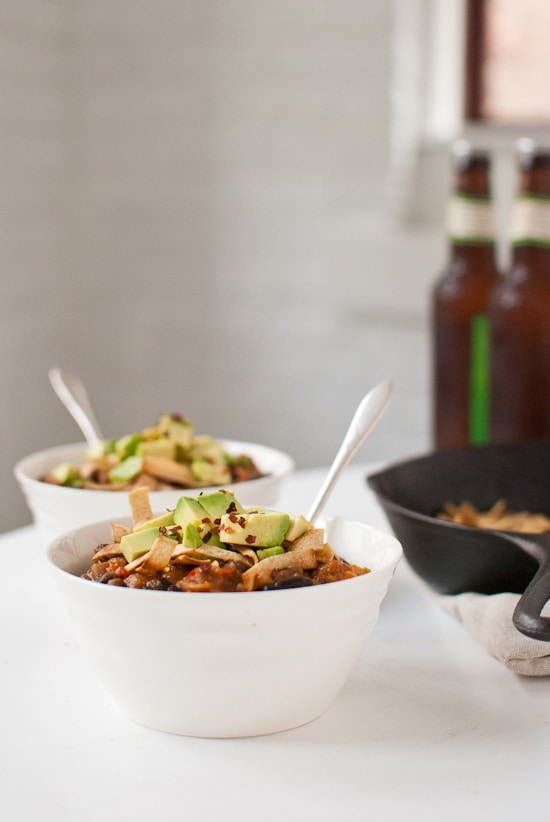 Butternut Squash Chipotle Chili with Avocado from Cookie and Kate
If you love chipotle flavoring then this chili is perfect for you!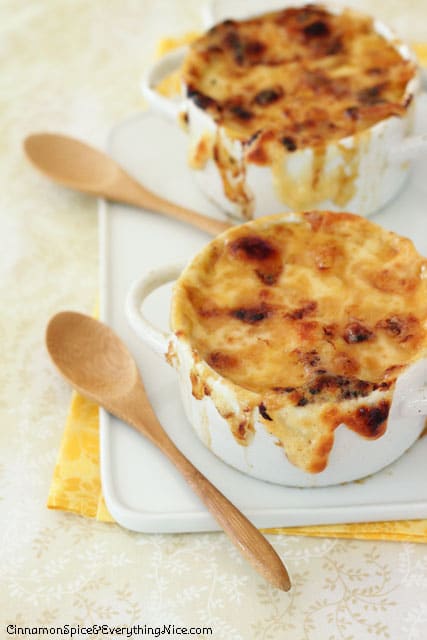 French Onion Butternut Squash Soup with Gruyere from Cinnamon and Spice
If you love French Onion soup it's time to give this unique butternut variation a try!

Gluten Free Acorn Squash and Sweet Potato Soup from Tartlette Blog
Acorn squash makes such a nice, sweet flavor, especially combined with sweet potato!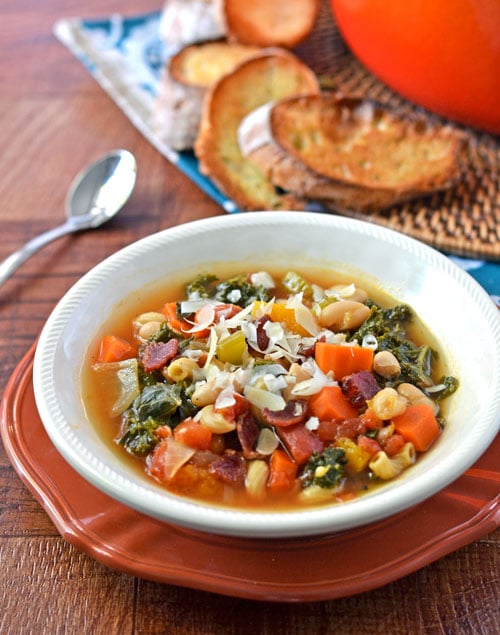 Butternut Squash, Kale and White Bean Minestrone from The Law Student's Wife
Minestrone is perfect for when you need a healthy dinner, and this butternut squash addition adds a nice sweetness!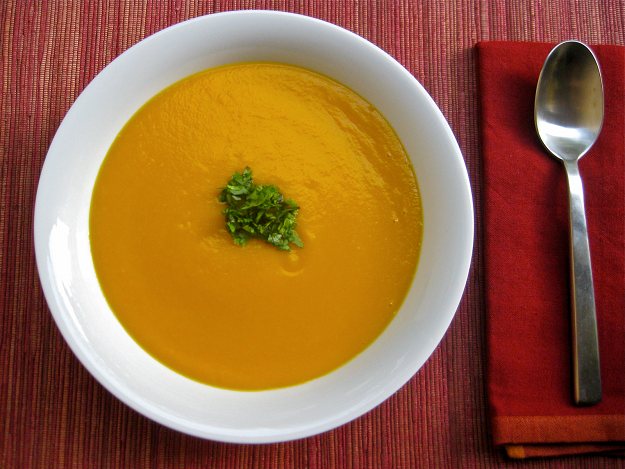 Creamy Vegan Butternut Squash Soup from Healthy Blender Recipes
Perfect for vegan entertaining, and look how smooth it turns out with the help of a blender.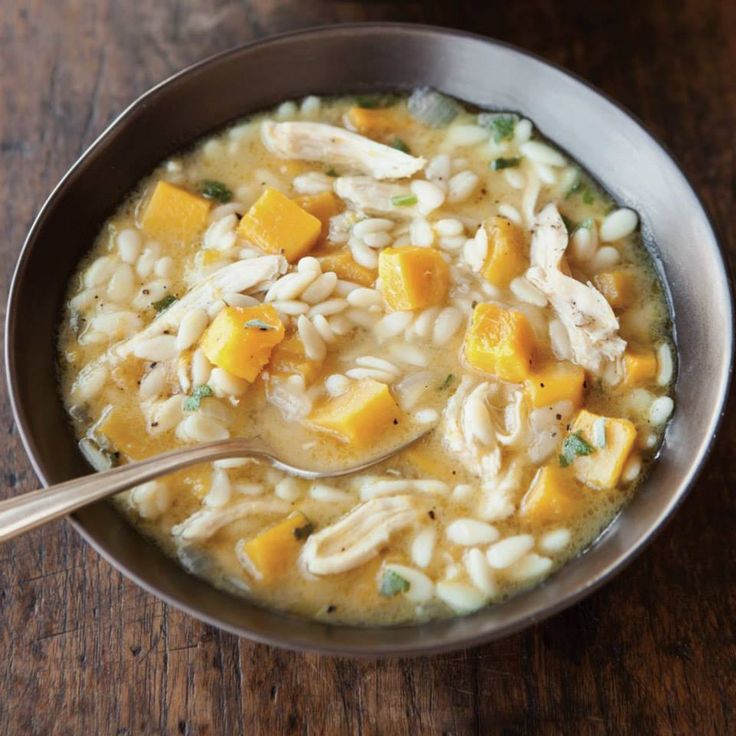 Orzo, Delicata Squash and Chicken Soup with Sage from Willams Sanoma
Orzo in soup adds a nice texture, especially paired with delicata squash!
 What is your favorite winter squash soup recipe?
You might also like these posts:
Pumpkin and butternut squash soup with creme fraiche.
Instant Pot Vegetarian Butternut Squash Chili Recipe
roasted butternut squash pasta
When you make one or more of these Winter Squash Soup Recipes please share on instagram using hashtag #rainbowdelicious & and tag me at @rainbowdelicious , I'd love to see what you are up to in your kitchen!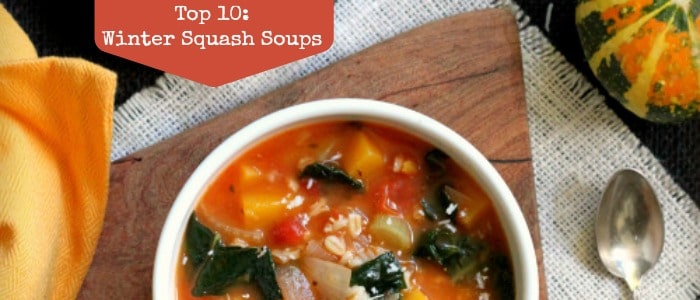 Some links on this site are affiliate links and I may earn a small commission at no cost to you. Thank you!
(Visited 8,521 time, 1 visit today)