Just because it is cold outside doesn't mean you still don't want to enjoy a frosty treat! Here are ten delicious winter ice cream recipes for you to enjoy! From peppermint to kumquat to salted caramel pistachio, you are definitely going to be able to find a winter ice cream you will love!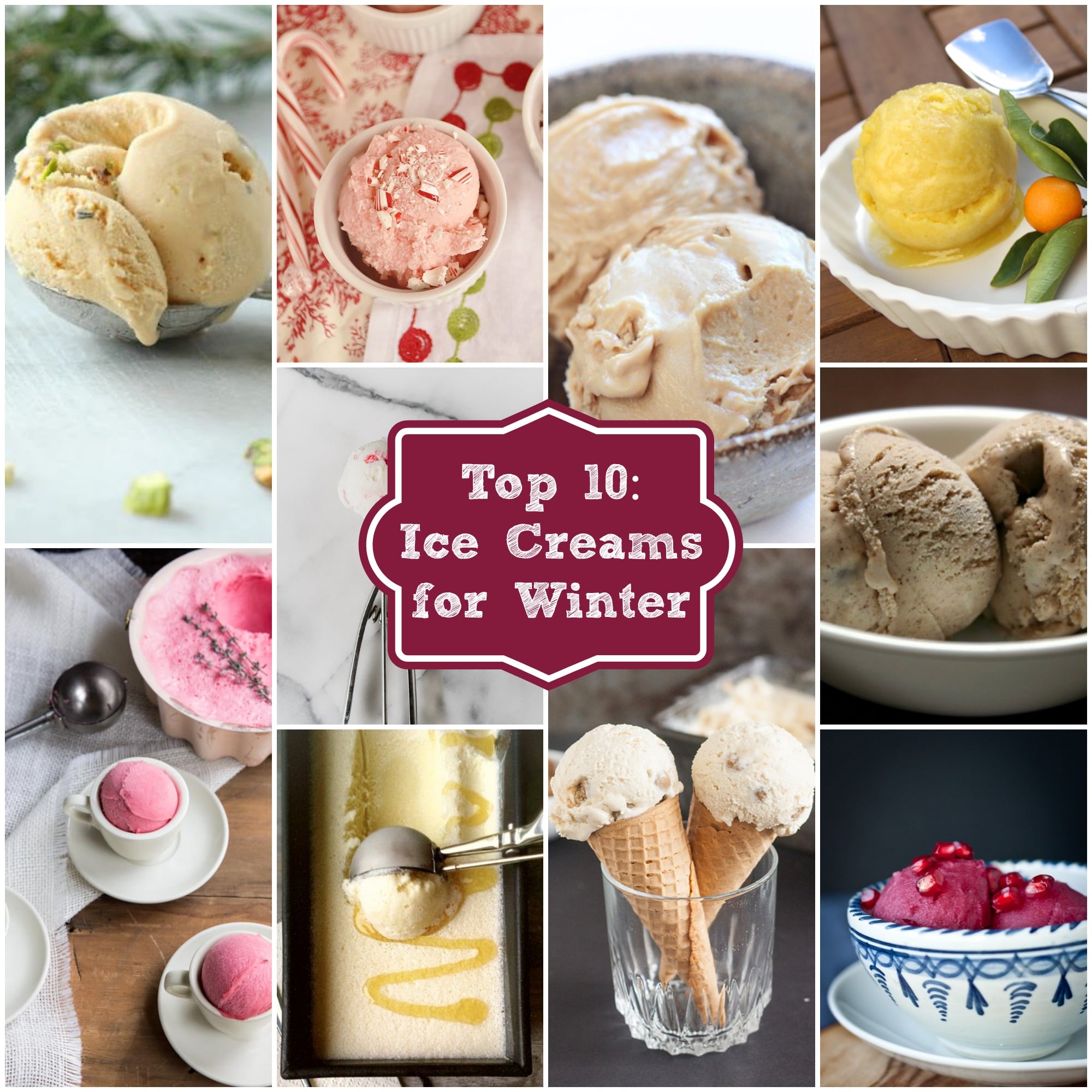 Winter Ice Cream Recipes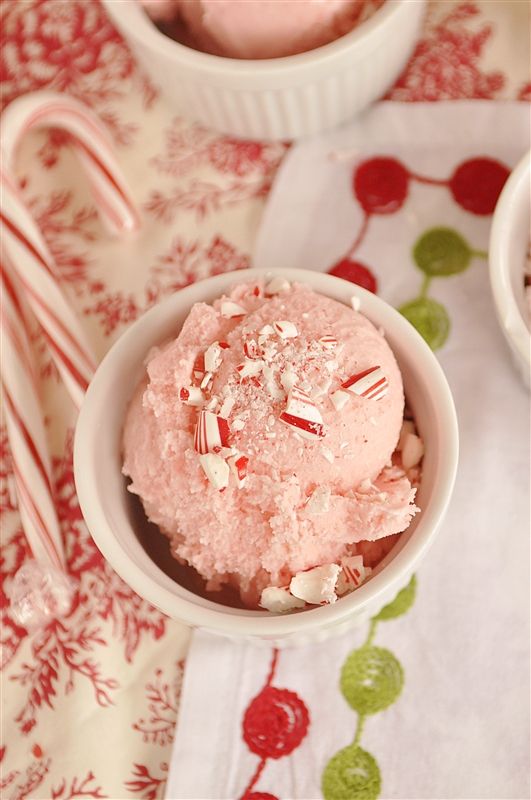 Peppermint Ice Cream from Your Home Based Mom
Don't you just love the fun pink color of this ice cream? You can never go wrong with peppermint anything during winter months, and this ice cream is sure to be a big hit!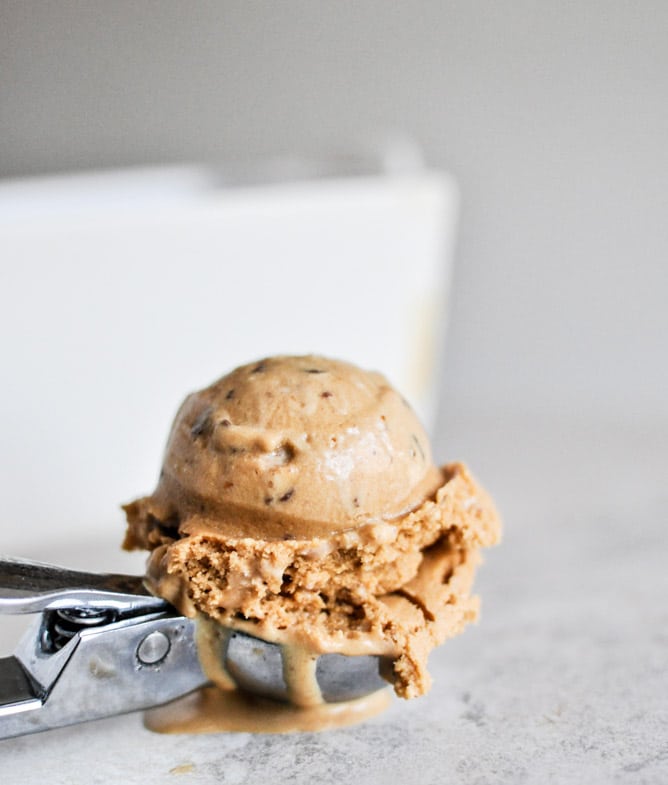 Burnt Caramel Bourbon Ice Cream with Milk Chocolate Toffee
This ice cream from How Sweet Eats is so smooth, and creamy, and full of flavor. This is one of those ice creams that you can't help but going back for just one more scoop, again and again.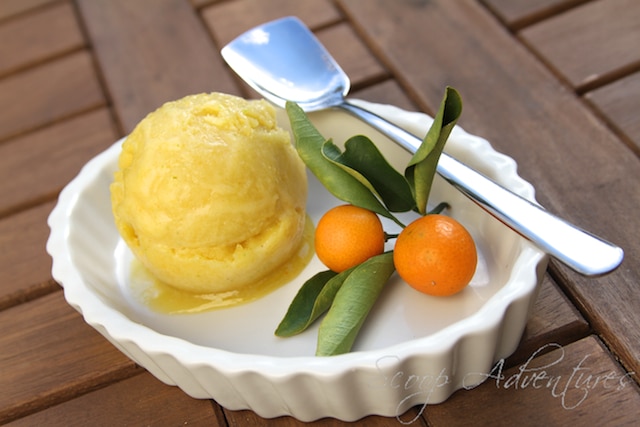 Kumquat Sorbet from Scoop Adventures
kumquats are nature's sour candy, don't you think? Perfect for a frozen dessert.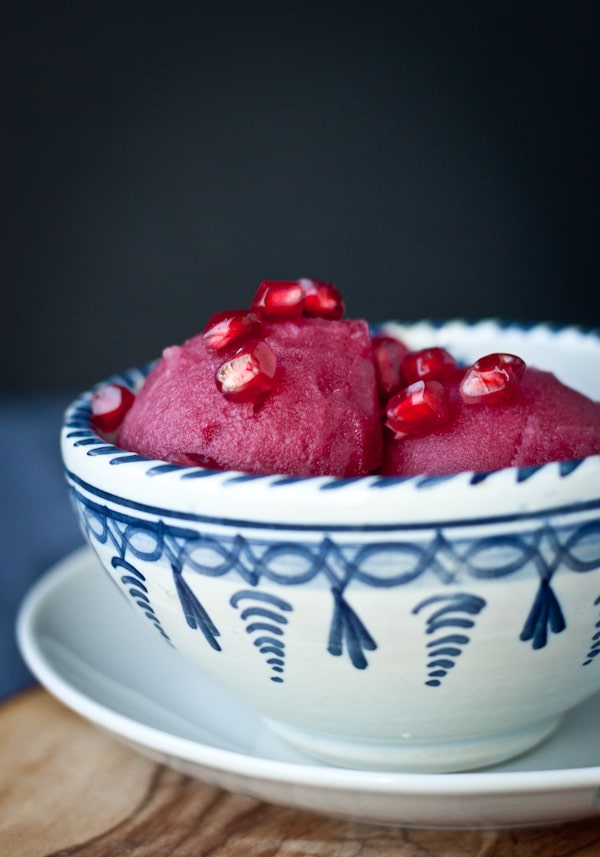 Pomegranate Ginger Sorbet from Blogging Over Thyme
Pomegranate and ginger work together to make a killer flavor combo! I love how you can use pomegranate seeds for a garnish on this sorbet, adding nice texture and presentation.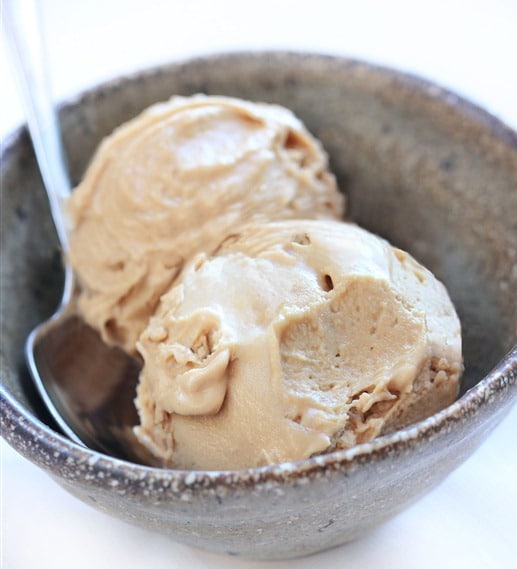 Creamy Gingerbread Ice Cream from Chocolate Covered Katie
Gingerbread in ice cream form?! Yes please! Perfect treat to enjoy while watching Home Alone :).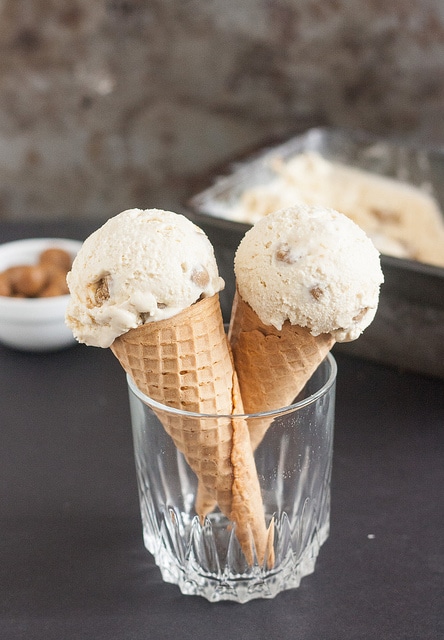 Maple Gingerbread Cookie Dough Ice Cream from Tracey's Culinary Adventures
This is such a fun variation on the classic cookie dough ice cream by swapping out the dough flavor for maple gingerbread. 

Honey Ice Cream from Quick N Easy Recipes
This would be Pooh bear's choice for sure.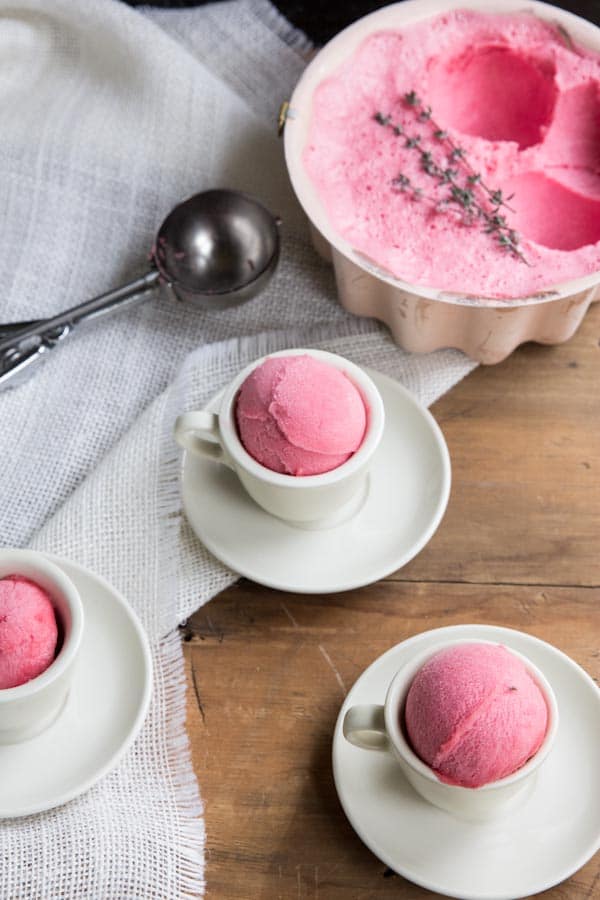 Cranberry Orange Sherbet from The Vintage Mixer
This smooth sorbet is the perfect end of day treat! Cranberry and Orange go together so beautifully.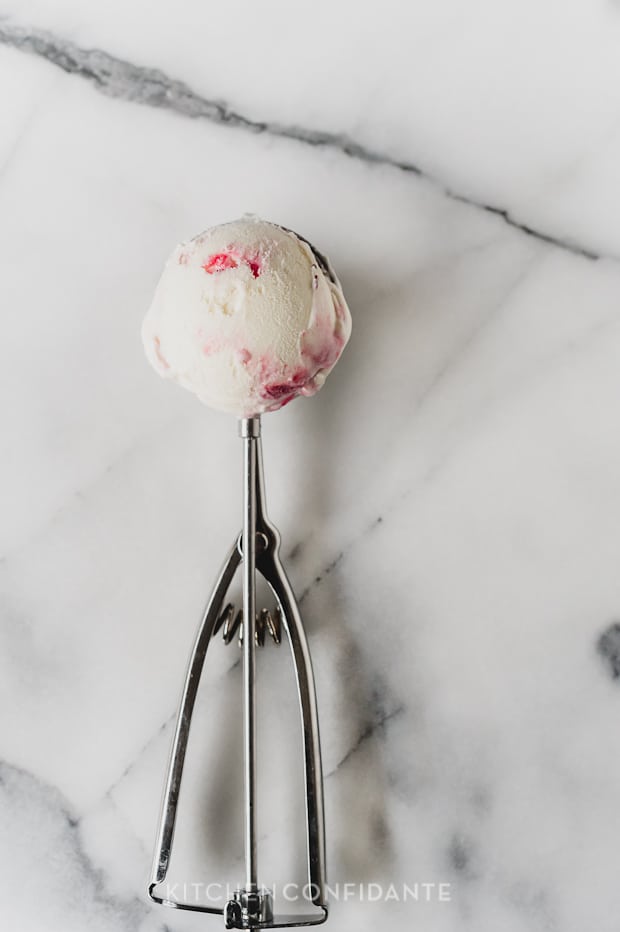 Cranberry Almond Swirl Ice Cream from Kitchen Confidante
Almond flavoring makes everything taste gourmet, don't you think?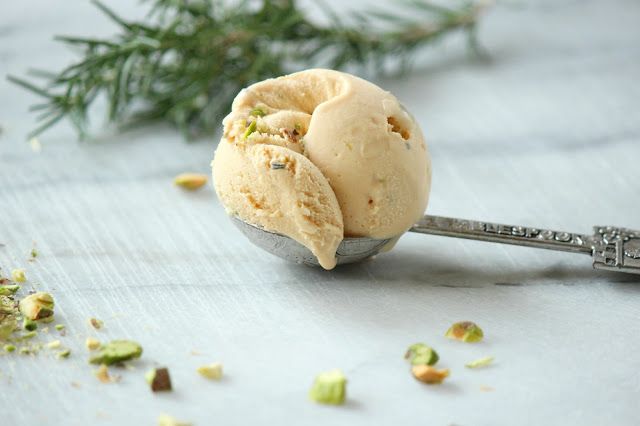 Salted Caramel with Pistachio Ice Cream from Foodness Gracious 
For the pistachio lovers out there!
Enjoy!
When you make  any of these winter ice cream recipes please share on instagram using hashtag #rainbowdelicious & and tag me at @rainbowdelicious , I'd love to see what you are up to in your kitchen! 
You might also love this triple layered Neapolitan ice cream, my Grandma's gingerbread cookies,  this collection of winter squash soups,  and these unique pumpkin eggs.

Some links on this site are affiliate links and I may earn a small commission at no cost to you. Thank you!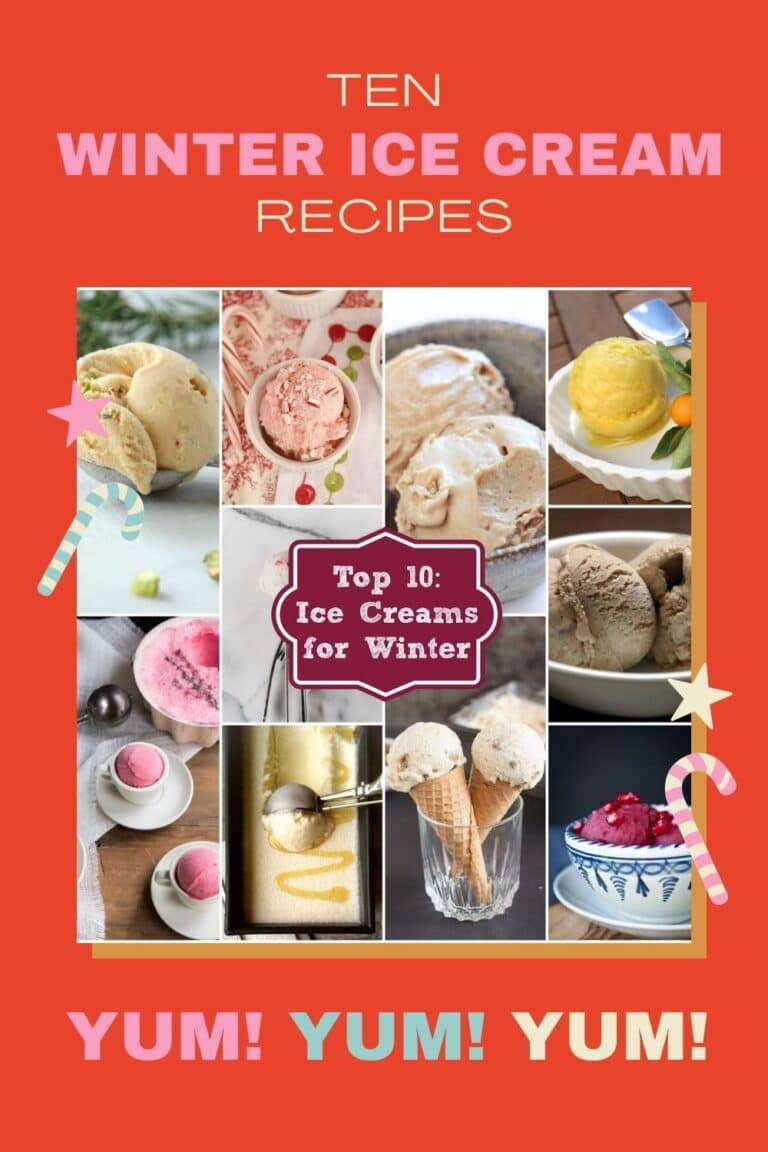 (Visited 2,798 time, 1 visit today)