Homemade truffles are perfect for gifting, especially around holidays like Valentine's and Christmas. Here are ten amazing truffle recipes to try out at home including flavors like orange creamsicle, salted caramel cookie dough, and caramel dark chocolate with sea salt.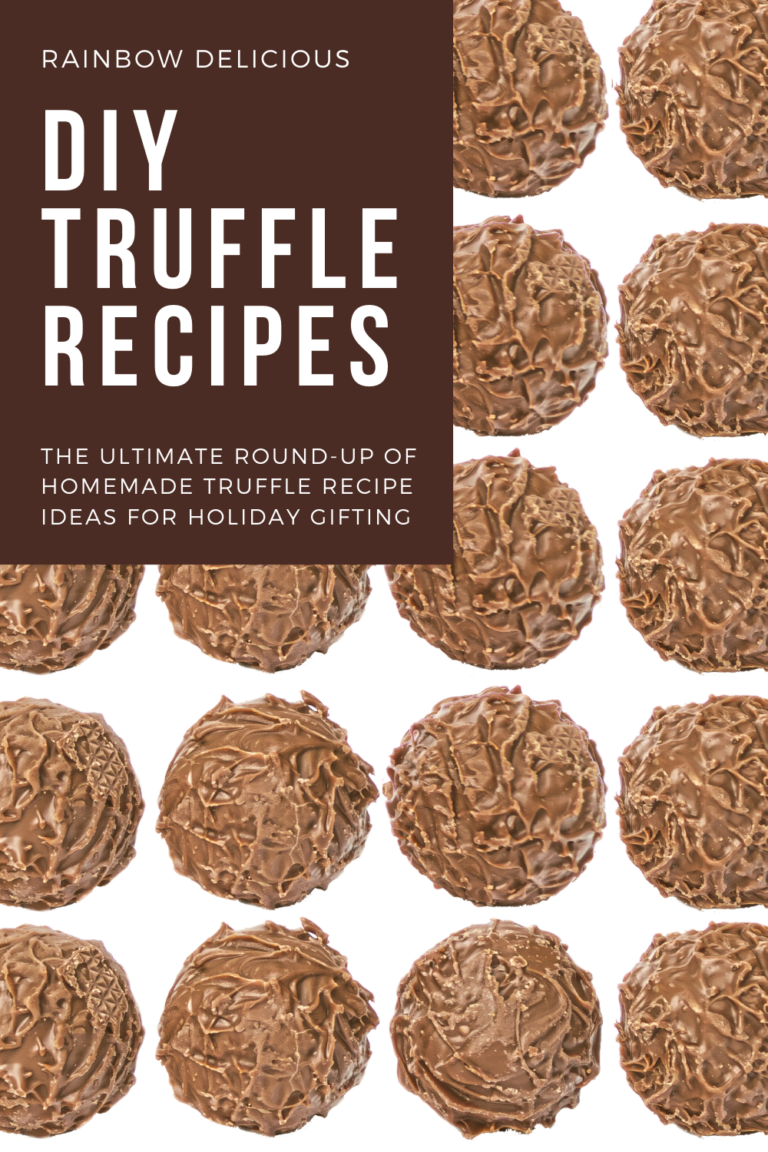 Homemade truffles are an amazing gift to give around the holidays to loved ones and neighbors. While you can certainly buy delicious truffles from your favorite chocolate store, making them at home can be a really fun and creative experience. These homemade truffle recipes are sure to be meaningful and delicious.
How to Make Homemade Truffles
What you will need to make homemade truffles will depend on the recipe you decide to make, but generally you will need chocolate, silicon molds or a scooper, dipping tools, a double broiler (or a pan and a heatproof bowl to make one yourself!), and something to wrap and deliver your homemade truffles in.
Generally you will create a filling, dip it in melted chocolate, and top with a garnish. It is an easy, fun process and the more you make truffles the easier it becomes and the more professional they look!
Here is a great book all about making homemade truffles. And if you are in need of some truffle making kitchen tools, you might consider checking these supplies out from Amazon: 
chocolate truffle silicone mold
Homemade Truffles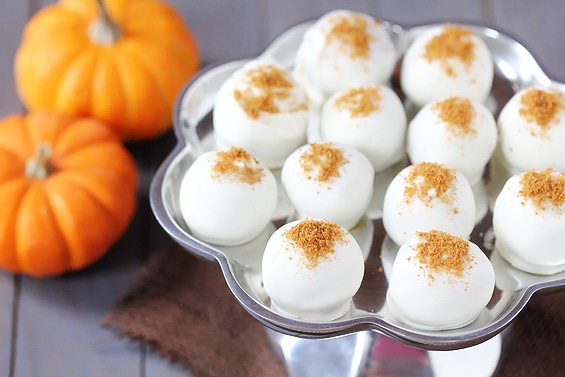 Pumpkin Cream Cheese Truffles from Gimme Some Oven  are perfect for Fall! White chocolate and pumpkin are truly a match made in heaven!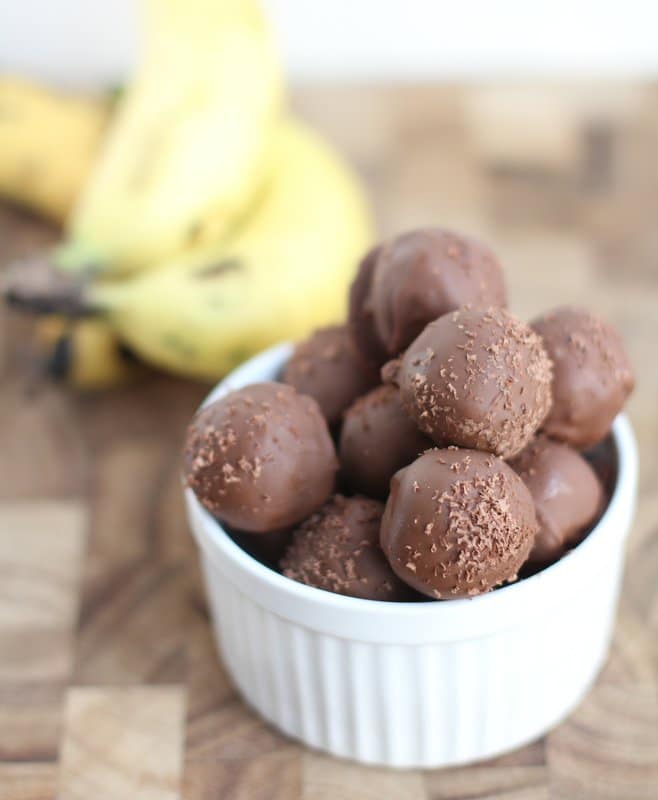 Chocolate Dipped Banana Bread Truffles because we all love banana bread and we all love chocolate, and this combo is to die for! You could make these truffles with white chocolate as a substitute and it would be delicious!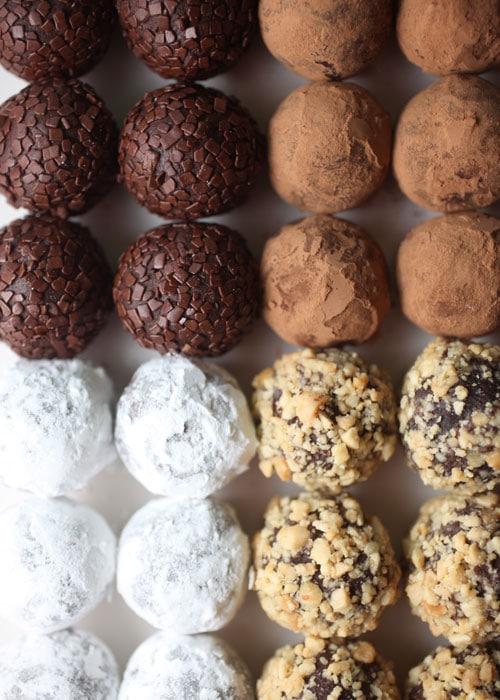 Chocolate Peanut Butter Truffles from Bakarella for the next time a peanut butter craving hits! Truffle recipes with peanut butter are always a hit!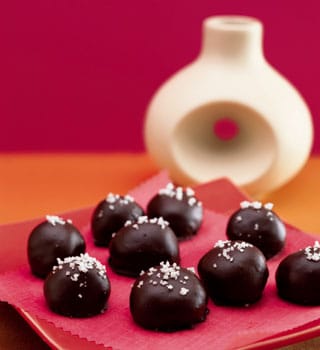 Caramel Dark Chocolate Truffles with Fleur de Sel from from Epicurious have the perfect combo of sweet and salty! This is a great brand of Fleur de Sel that works well with many other truffle recipes too.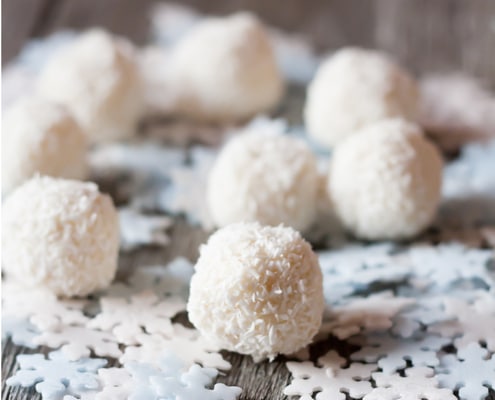 Coconut White Chocolate Truffles from Honest Cooking are such a fun winter truffle! They look like little snowballs and would make a perfect addition to any DIY truffles holiday gift basket!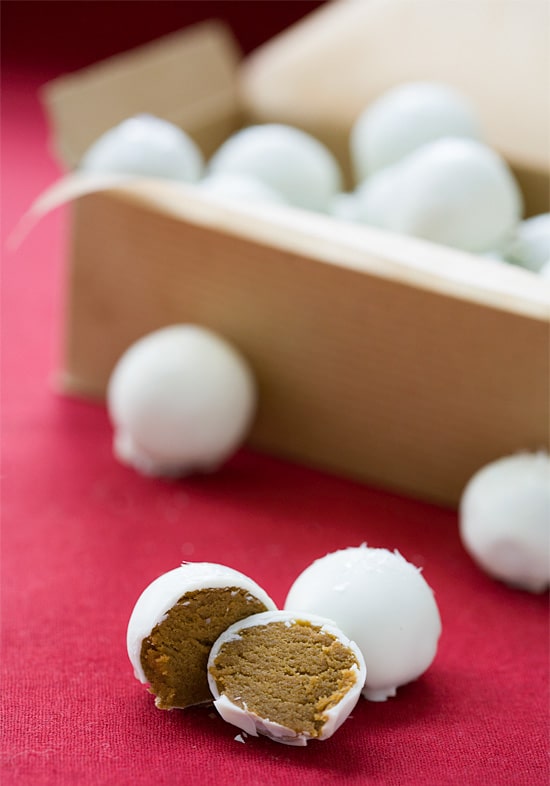 Gingerbread Cookie Dough Truffles from Love and Olive Oil have such amazing flavor you'll want to make a batch for yourself too if you are gifting these DIY truffles. If you love gingerbread you might also enjoy these cookies.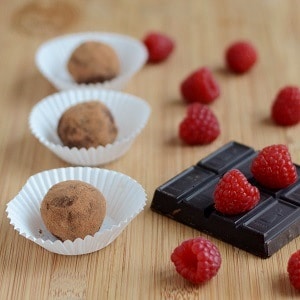 Raspberry Chocolate Truffles from Real Food Real Deals are mouthwatering truffles, and perfect any time of year.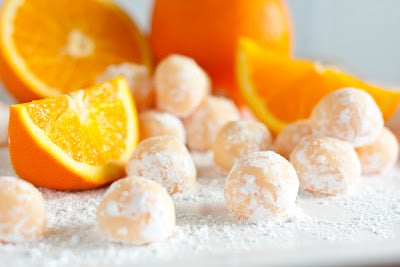 Orange Creamsicle Truffles from Cooking Classy are so unique and have a a delightful presentation. I love that these DIY truffles are unique! If you are into orange desserts, then you have to also try my sour cream orange cake, it's so good!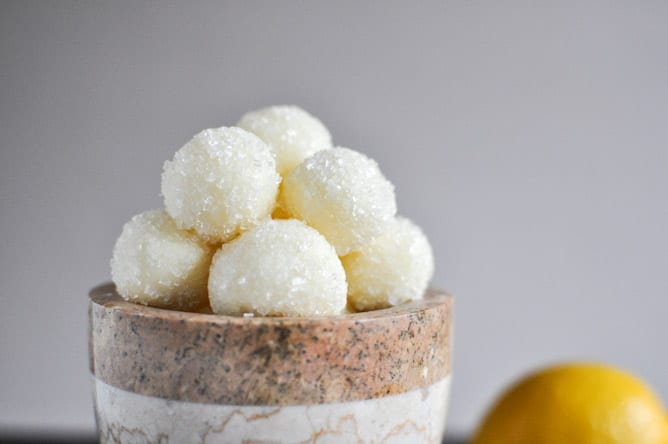 Sparkly White Chocolate Lemon Truffles from How Sweet Eats are just as delicious as they are beautiful! The sugar coating on these makes such a visual impact!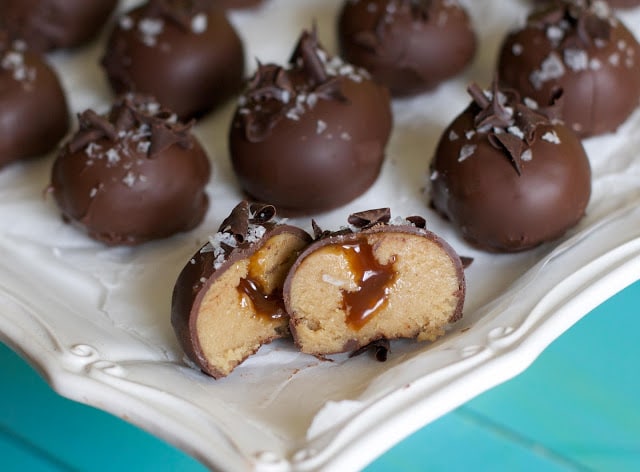 Salted Caramel Cookie Dough Truffles from The Baker Chick are a party of a truffle! These are a labor of love but totally worth it!
I hope you enjoy these truffle recipes! If you make any I'd love to see what they turned out like! Please follow me on pinterest and share pics of any recipes you try!
You might Also Enjoy these Posts:
Top 10 Winter Ice Cream Recipes
Lime Avocado Yogurt Breakfast Parfait

If you make any of these homemade truffles please share on instagram using hashtag #rainbowdelicious & and tag me at @rainbowdelicious , I'd love to see what you are up to in your kitchen!
Some links on this site are affiliate links and I may earn a small commission at no cost to you. Thank you!
(Visited 198,442 time, 1 visit today)