Get ready for some delicious rosemary skewer recipes! Who needs bamboo skewers when you have a rosemary tree! Throw some chicken, scallops, cheese or fruit on there and you have yourself a beautiful and tasty recipe!
My parents gifted me an amazing citrus tree for my birthday and I envisioned the perfect place to plant it in the front yard; all  I would have to do is remove the ugly bush that is currently growing there.  I was showing my mom my plans for removal when she discovered that this ugly bush is actually a huge rosemary plant.  Rick isn't a huge fans of rosemary but now I feel like I have to find a new place for my citrus tree so that this rosemary bush can live!  I'm now on a mission to use rosemary in recipes that are so good even Rick will like them, I figure if I use the rosemary as skewers you get the flavor infusion without the "pine tree texture" as Rick calls it.  I'll start out using the rosemary as skewers and sneak it into other dishes later. Here are ten rosemary skewer recipes that look amazing, I'm hoping even Rick will try them and maybe even like them: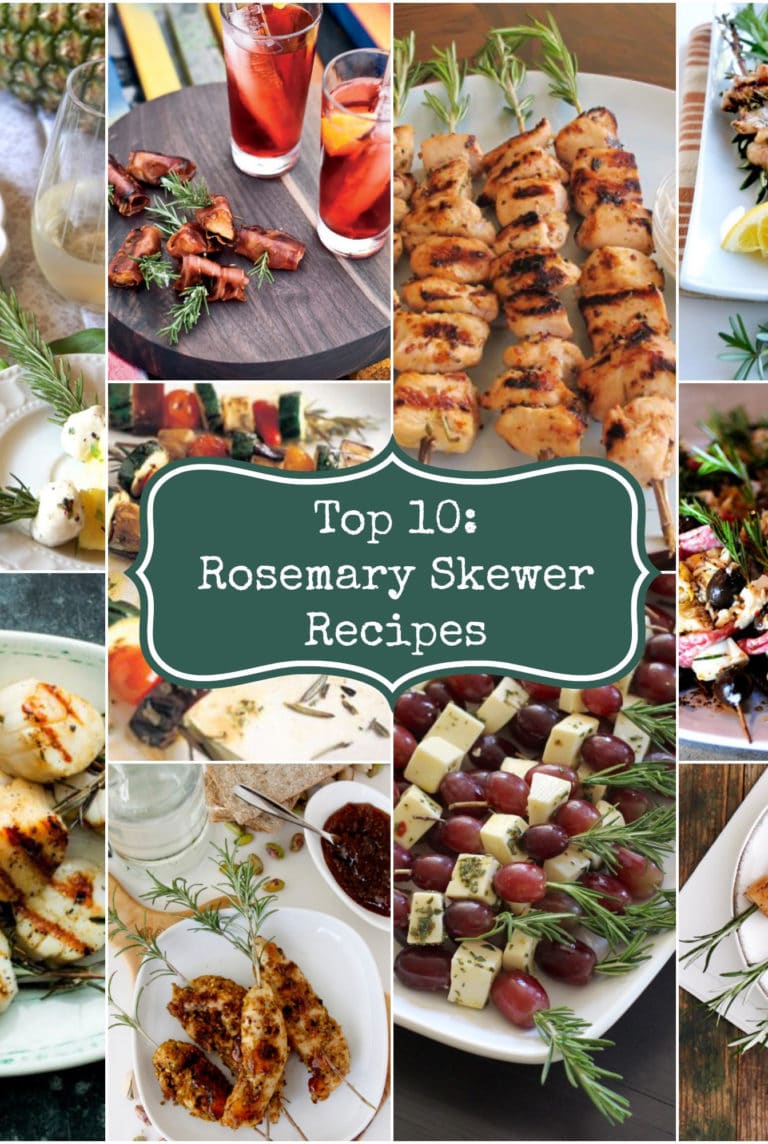 Rosemary Skewer Recipes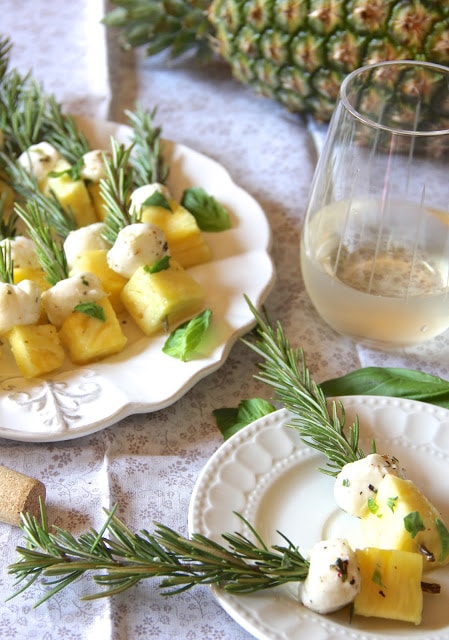 Pineapple Caprese with Rosemary Skewers from Val SoCal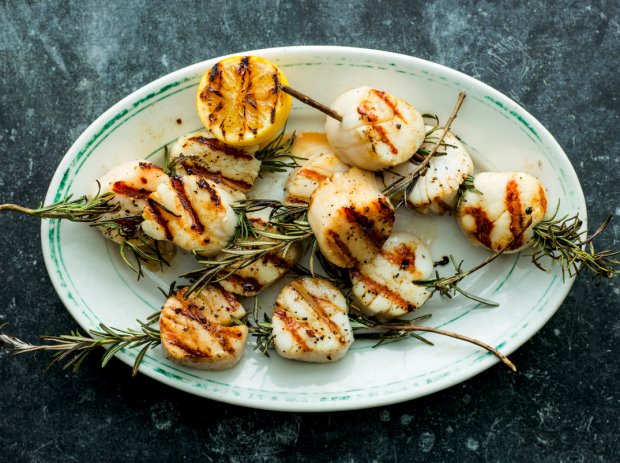 Rosemary Skewered Scallops from Food Republic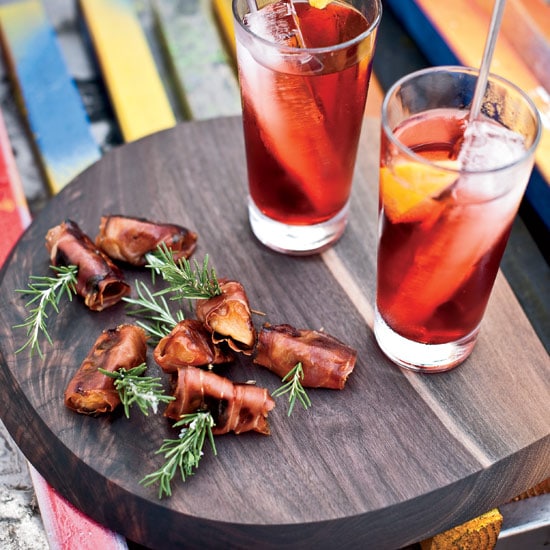 Prosciutto Wrapped Persimmons from Food & Wine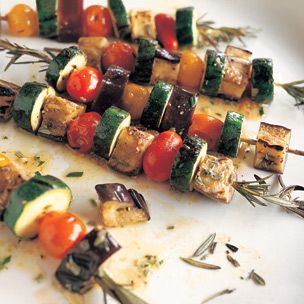 Marinated Summer Vegetables Grilled on Rosemary Skewers from Williams Sonoma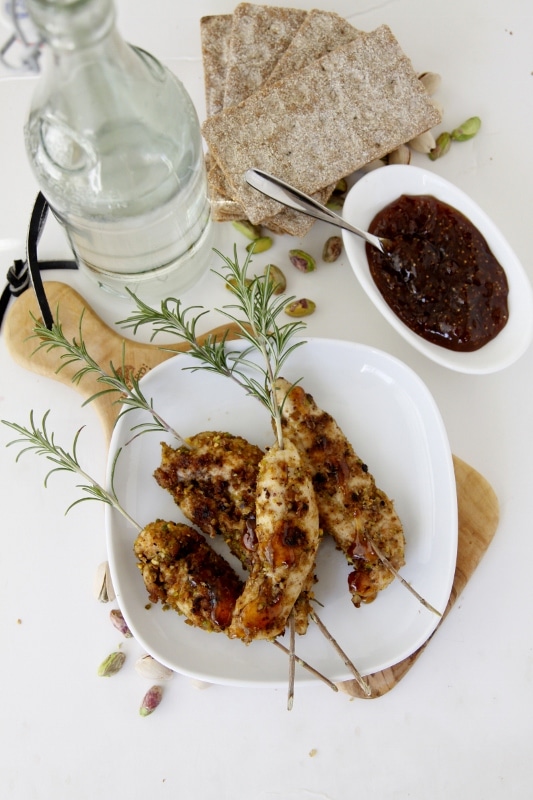 Rosemary Skewered Pistachio Encrusted Chicken from Bellalimento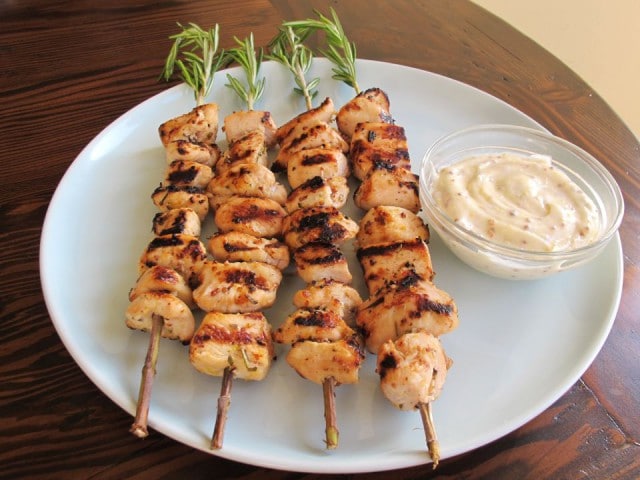 Rosemary Lemon Chicken Skewers with Dijon Mayo from Tori Avey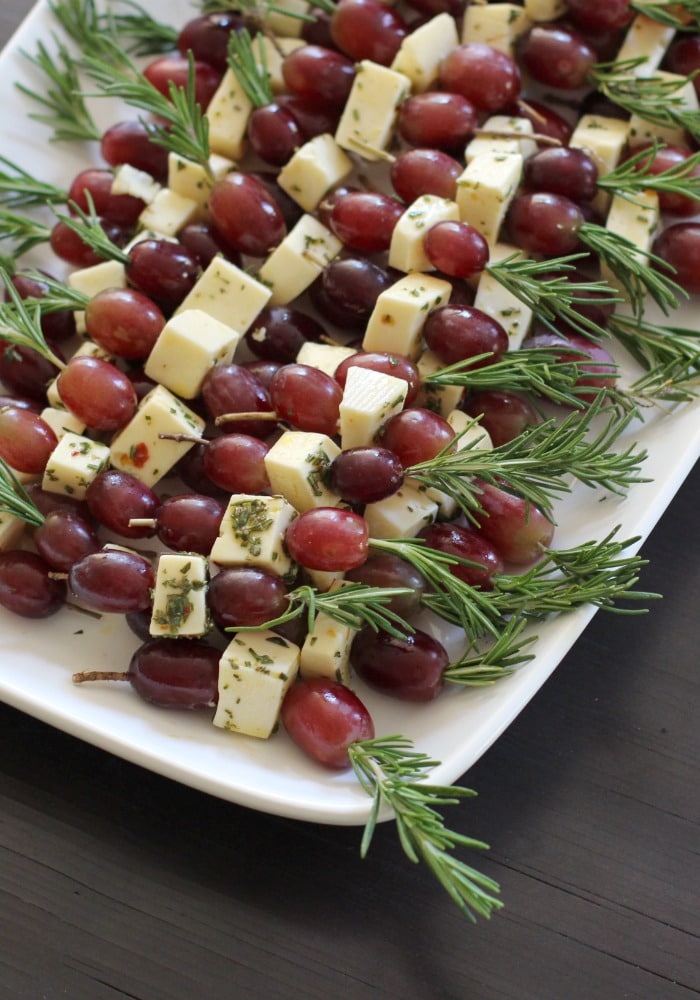 Grape Fontina Rosemary Skewers from Rainbow Delicious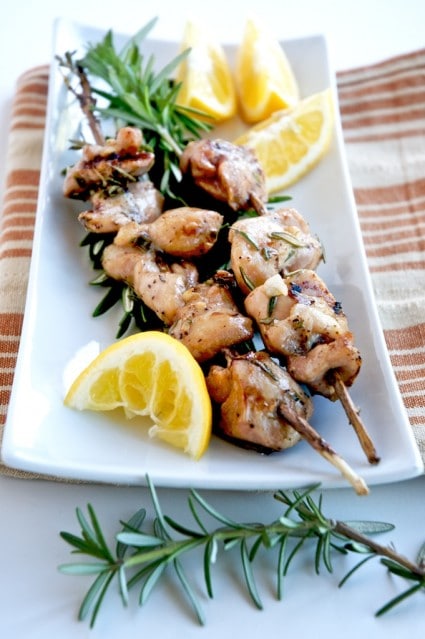 Chicken Rosemary Skewers from White on Rice Couple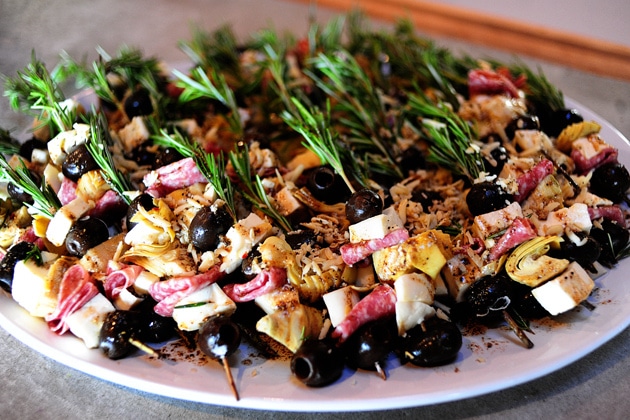 Artichoke, Olive, Salami and Mozzarella Rosemary Skewers from Pioneer Woman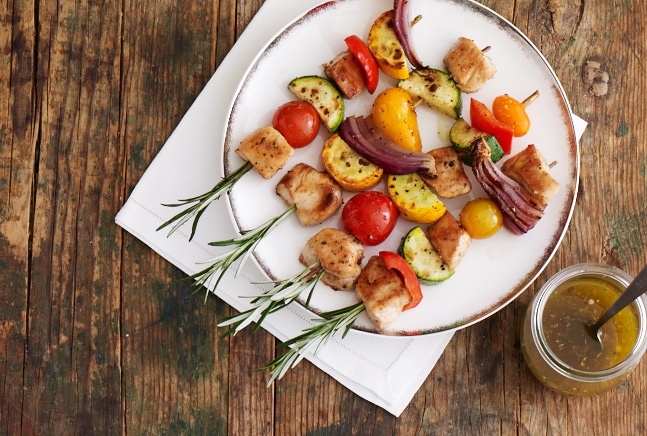 Chicken and Veggie Skewers on Rosemary from Joy of Kosher
You may also enjoy:

When you make any of these rosemary skewer recipes please share on instagram using hashtag #rainbowdelicious & and tag me at @rainbowdelicious , I'd love to see what you are up to in your kitchen!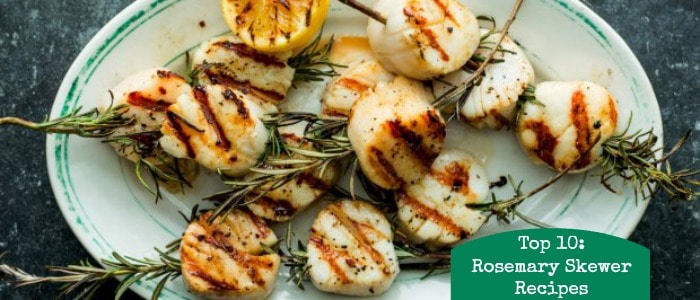 (Visited 1,259 time, 1 visit today)