I'm so excited to share with you some delicious bell pepper recipes! From stuffed peppers, to pizza, to dips, you will find a bell pepper recipe you love!
This week my mom, sister and I ventured to San Francisco with my kids to check out the Ferry Building Marketplace and Farmers Market.  Although Tuesday isn't the best market day (Saturday is) there was still a lot of beautiful produce and goodies for sale.  We were delighted by the discovery of peacotums (which are a combination of peaches, apricots and plums), I couldn't believe how many mushroom varieties there were and I fell in love with all the beautiful bell peppers in colors I had never seen before.  Bell Peppers are one of my favorite foods lately and I love how versatile they are, starring in appetizers,  salads, and main dishes.  Bell peppers are on of those foods (like brussels sprouts and mushrooms) that as a child I hated but have grown to love.  I remember certain family members always having bell peppers in their salads and being so confused as to how anyone could eat those weird crunchy vegetables on purpose and actually enjoy them.  But my "taste buds have matured" as my grandpa told me they would and I almost always have bell peppers in my fridge now and am even growing some in my garden.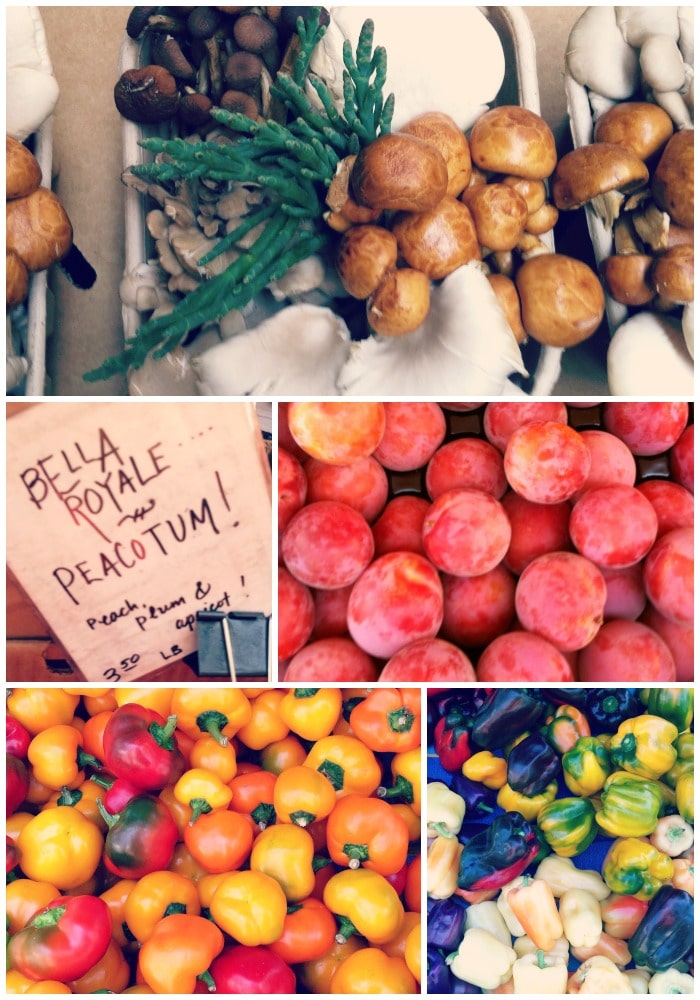 Health Benefits
Not only are bell peppers gorgeous, crunchy and sometimes even a little sweet, they also have some amazing health benefits. Bell Peppers contain carotenoids, vitamin C, vitamin E, B vitamins, folate and fiber.  Bell Peppers come in green, red, yellow, orange, purple, brown, and white.  The red, orange and yellow ones have a sweetness to them, while the orange and purple ones are slightly bitter. (I love the sweeter ones, Rick loves the green ones….)
Selection and Storage
When selecting bell peppers choose ones with deep vibrant colors, tight skin and ones free of soft spots or dark areas.  The stems should be green and fresh looking and the pepper should feel heavy for their size. You can store bell peppers in the crisper in the refrigerator for 7 to 10 days.
Bell Pepper Recipe Round-Up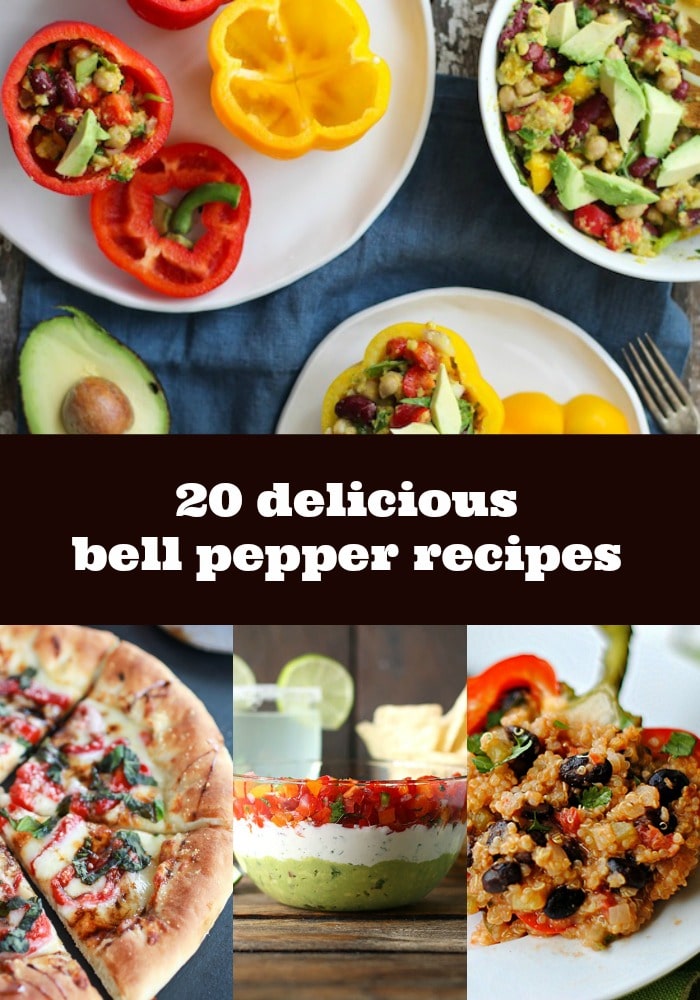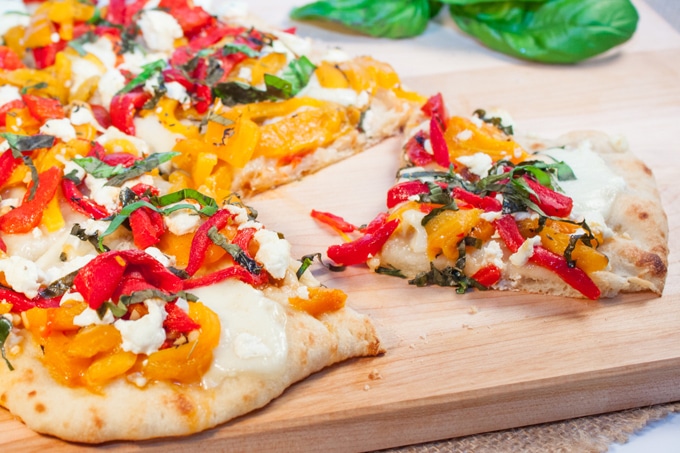 Bell Pepper Recipes
Roasted Pepper and Goat Cheese Flatbread from Home Sweet Jones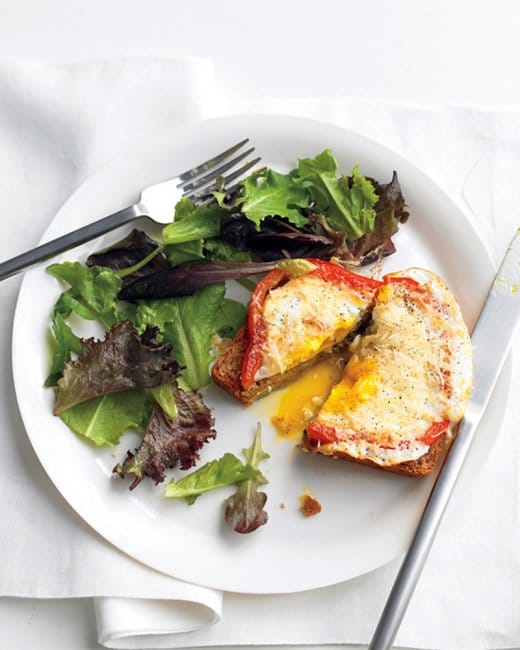 Bell Pepper Egg in a Hole from Martha Stewart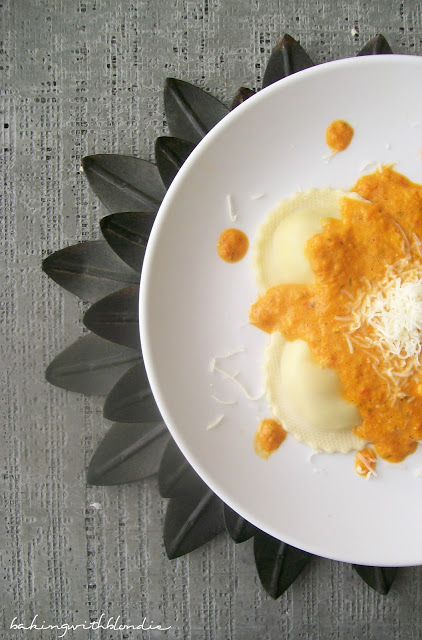 Three Cheese Ravioli in Roasted Red Pepper Sauce from Baking with Blondie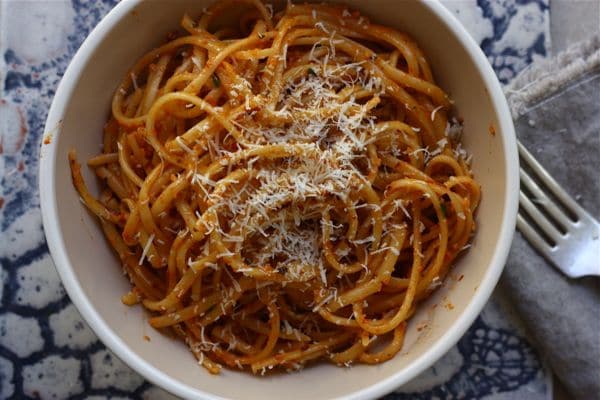 Roasted Red Pepper Pesto Pasta from A Cozy Kitchen

Polenta Stuffed Peppers from Martha Stewart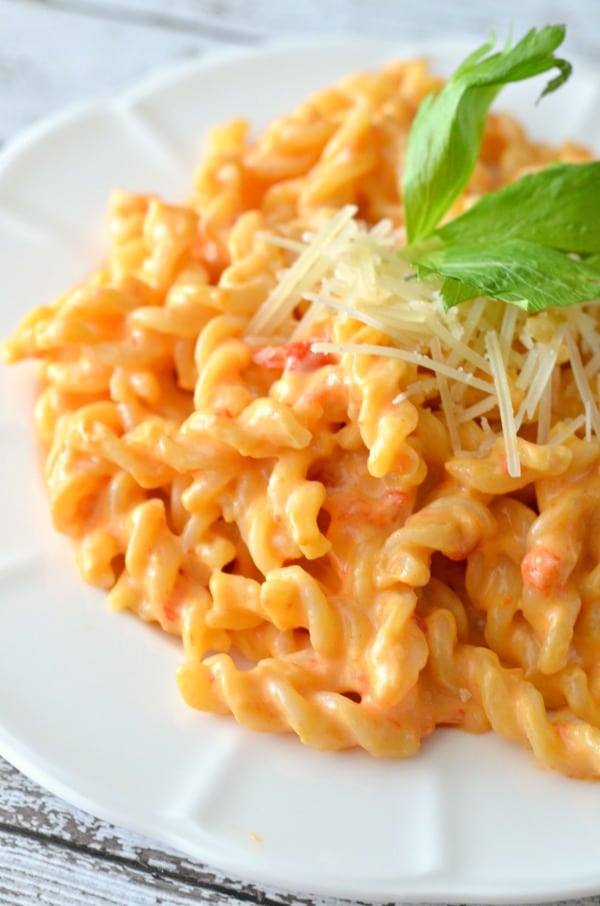 Roasted Red Pepper Macaroni and Cheese from Know Your Produce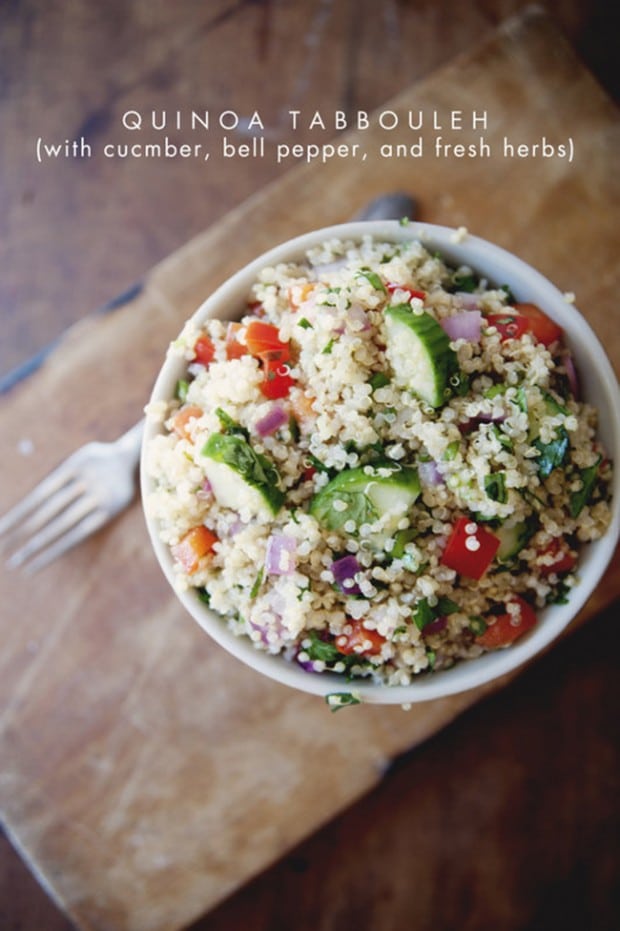 Quinoa Tabbouleh from The Kitchy Kitchen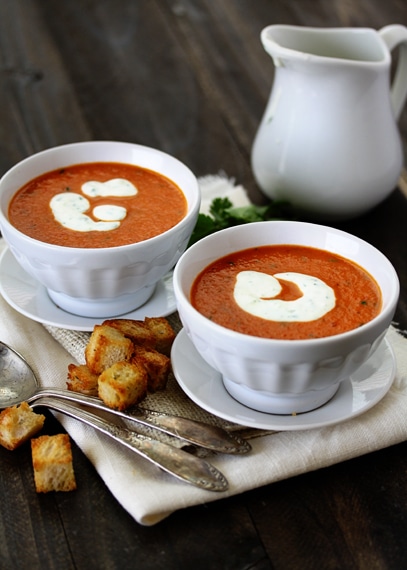 Roasted Red Pepper Soup from Good Life Eats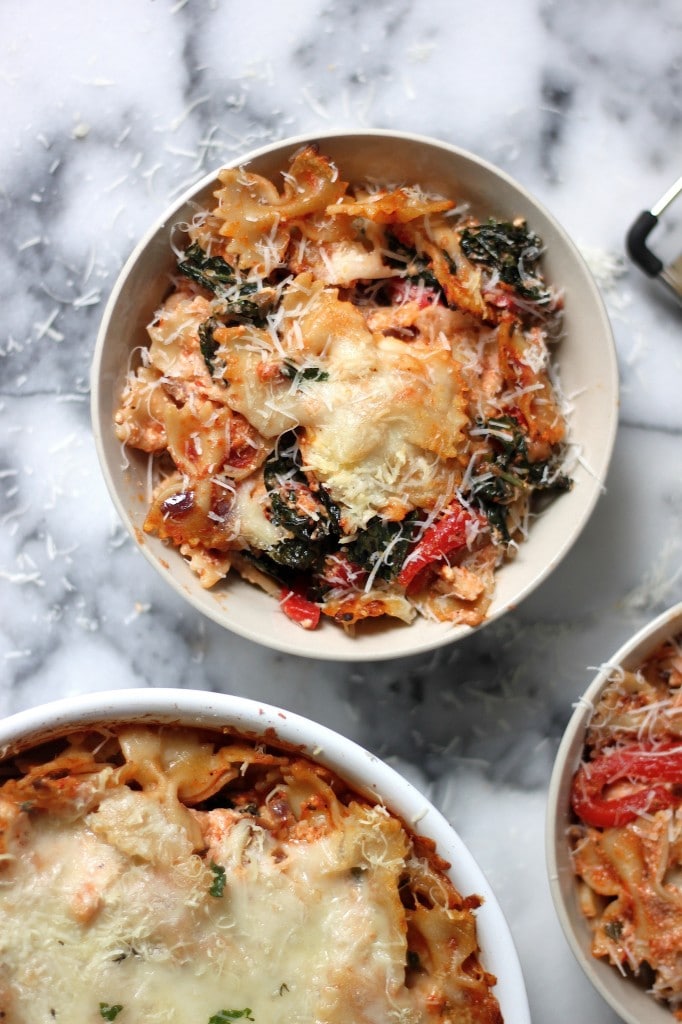 Super Cheesy Kale and Roasted Red Pepper Pasta Bake from Baker by Nature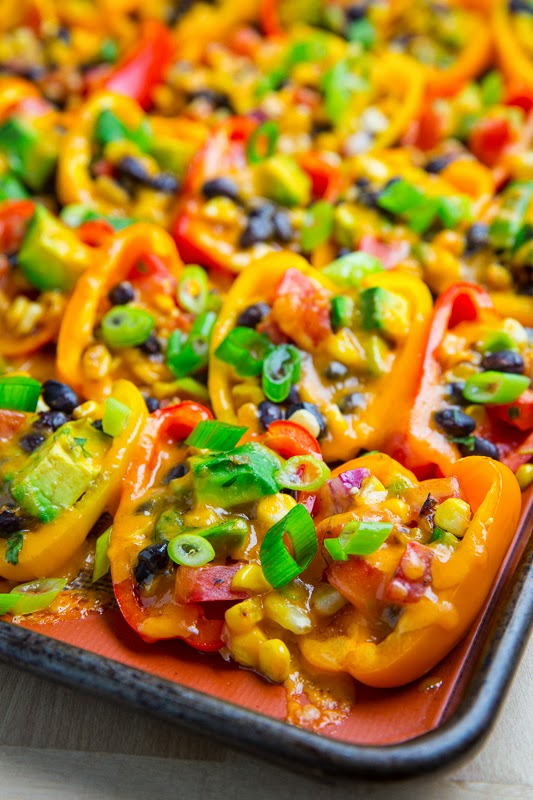 Mini Pepper Nachos with Corn and Black Beans from Closet Cooking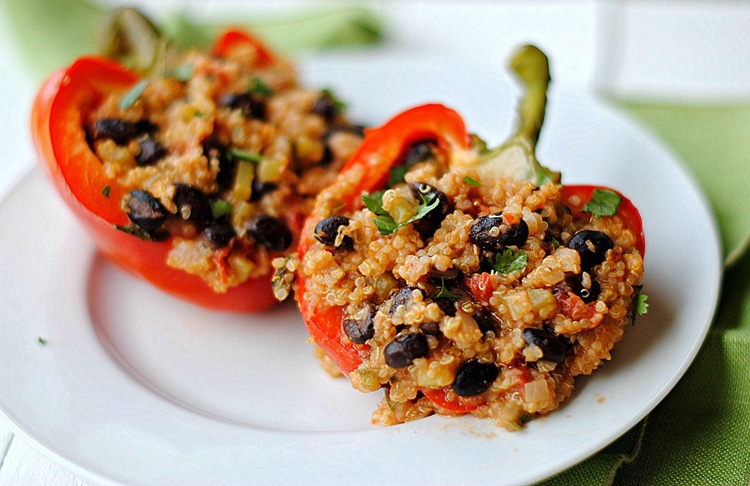 Quinoa Stuffed Bell Peppers from Eat Yourself Skinny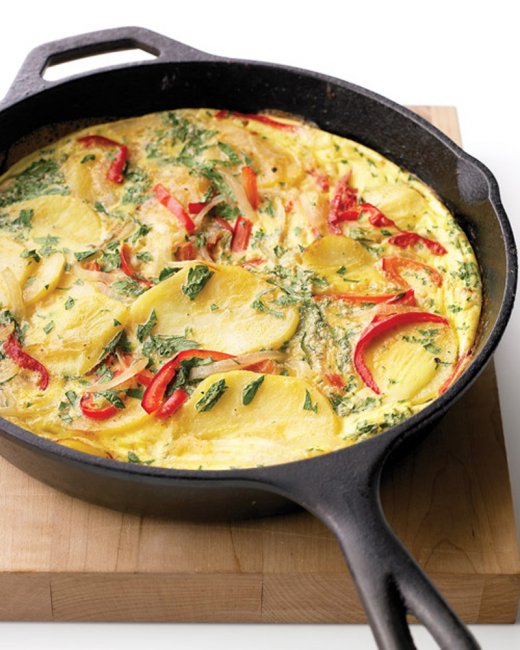 Spanish Tortilla with Bell Peppers from Martha Stewart

Feta Stuffed Bell Peppers from Rainbow Delicious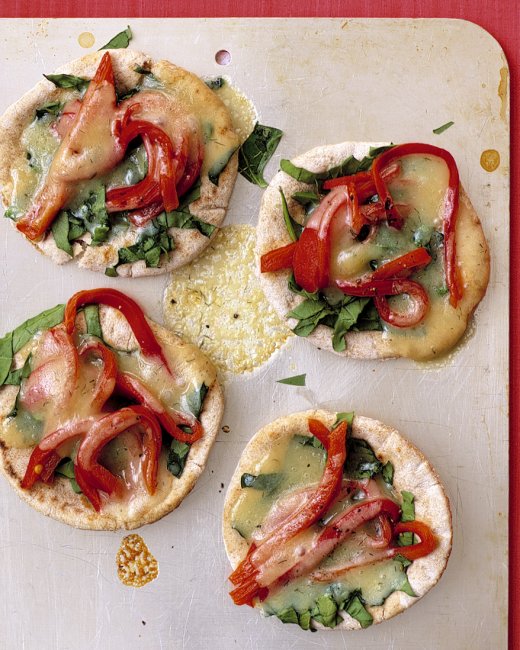 Spinach and Bell Pepper Pita Pizzas from Martha Stewart

Quinoa Stuffed Bell Peppers from Damn Delicious

Tri-Legume Salad Stuffed Peppers from Nutrition Stripped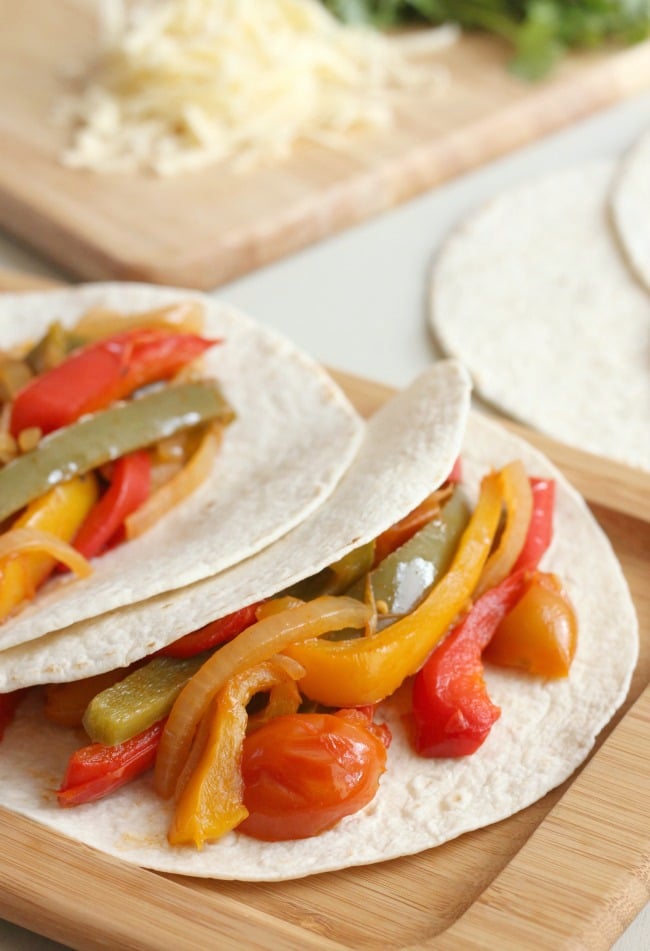 Slow Cooker Veggie Fajitas from Amuse Your Bouche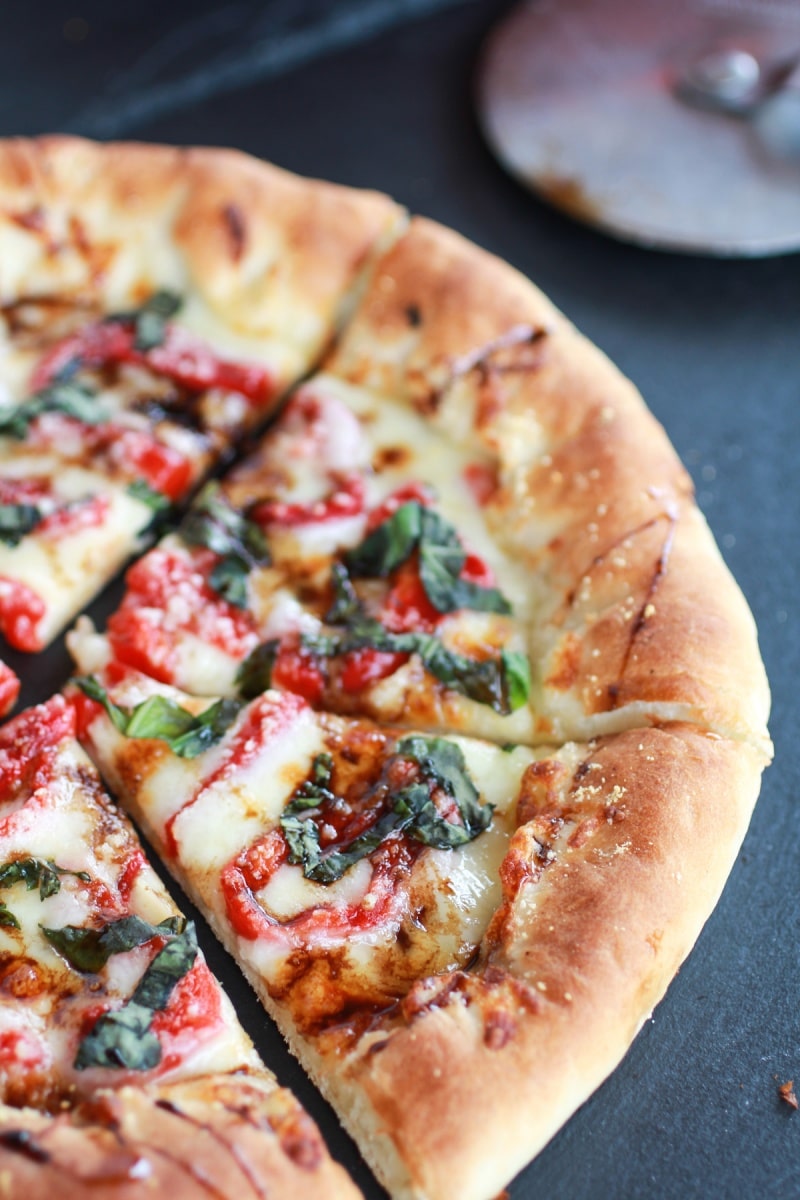 Green Olive Pesto Pizza with Feta Stuffed Crust, Roasted Red Peppers and Balsamic Drizzle from Half Baked Harvest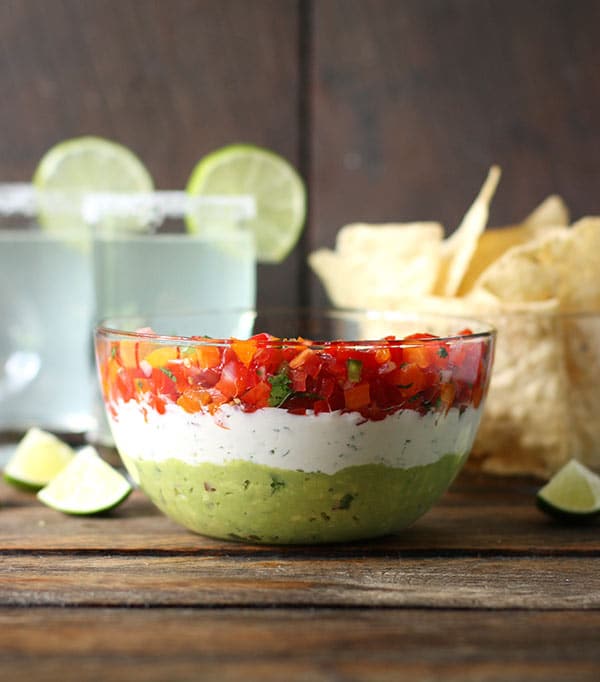 Triple Layer Guacamole Creamy Cotija Salsa Dip from Soup Addict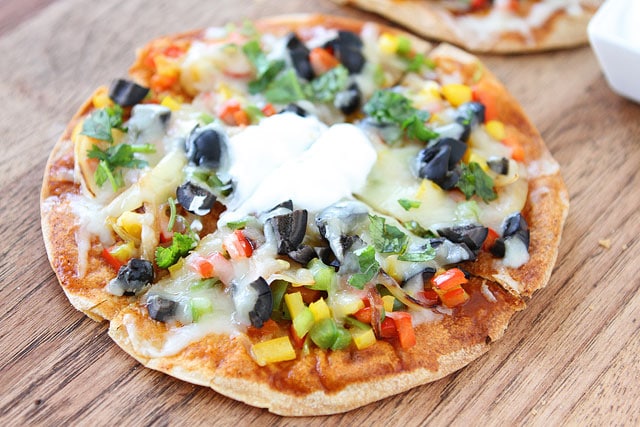 Open Faced Enchilada Veggie Quesadillas from from Two Peas and Their Pod Via Tasty Kitchen
Eat more Bell Peppers!
You may also like this Fig Recipe Round-Up: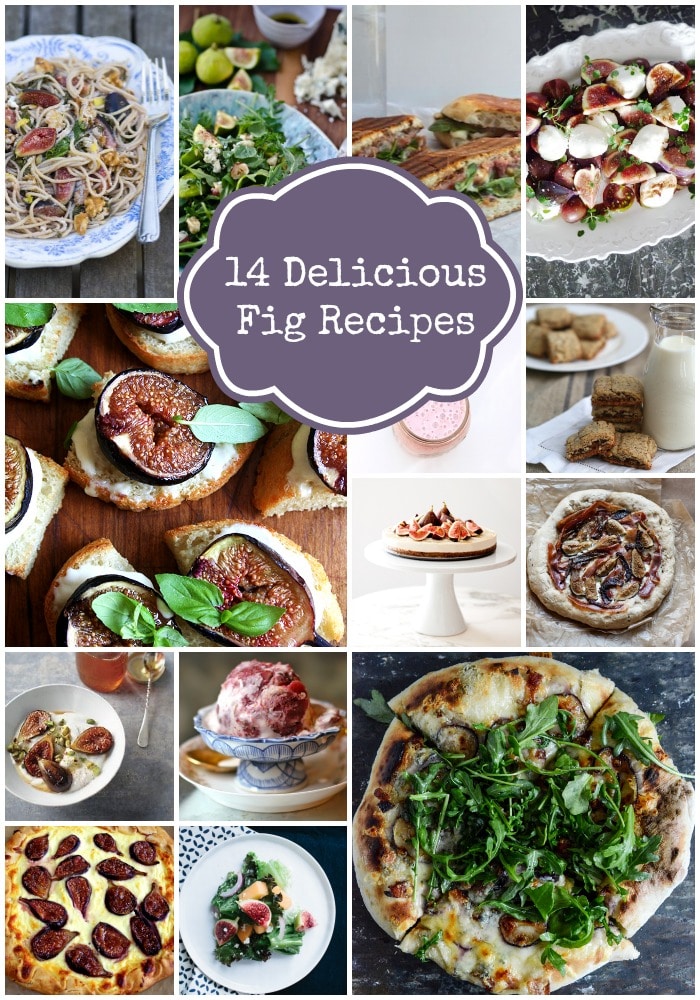 When you make any of these bell pepper recipes please share on instagram using hashtag #rainbowdelicious & and tag me at @rainbowdelicious , I'd love to see what you are up to in your kitchen! 
(Visited 3,622 time, 1 visit today)