I'm excited to share 25 of my Fancy Food Show Faves with you. I recently attended the Winter Food Show in San Francisco–  basically a huge conference showcasing specialty foods from around the country and the world. It is a great place to get a peak of new products and food trends. There were over 1,400 exhibitors and I enjoyed sampling products and chatting with the the passionate representatives from the food companies. It was hard to narrow down my top 25 faves, since there were so many delicious and interesting products, but I did my best. I've linked product sites and where to purchase when I could.

Fancy Food Show Faves 2019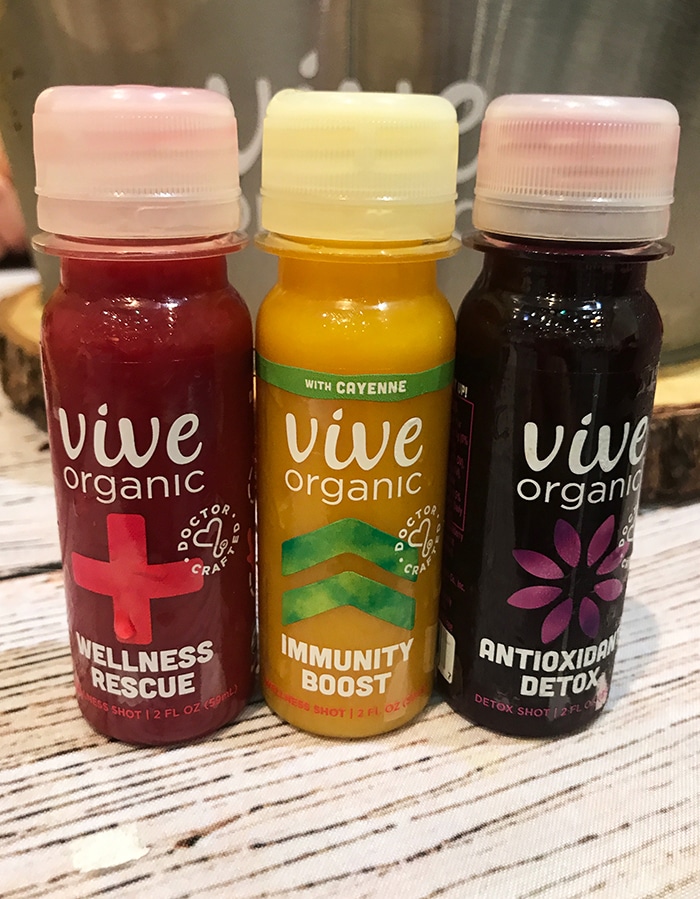 1. Vive Organic Wellness Juice Shots. I'm too lazy to juice on my own anymore, and gave away my juicer, so I love that you can get the juicing and immunity boosts from these little wellness shots. They are strong, expertly crafted drinks using all organic ingredients that work together to support a specific health benefit. You can purchase 12 packs directly from their site or at many Whole Foods locations.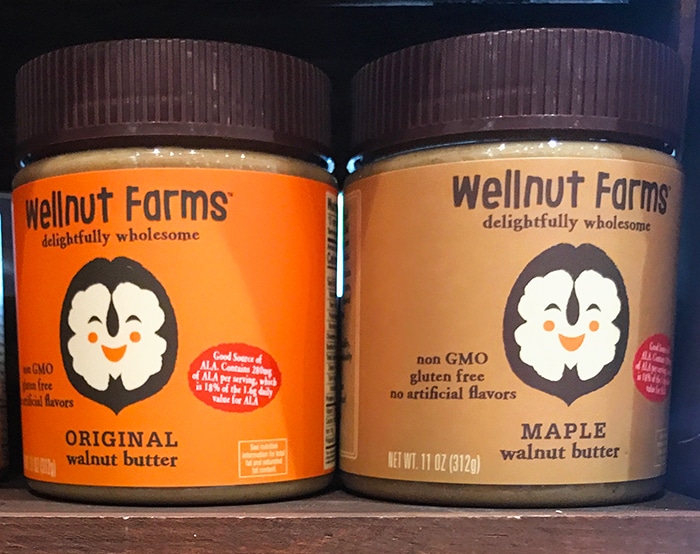 2. Wellnut Farms Walnut Butters. This delightful, wholesome nut butter made with walnuts is a gluten free, smooth + indulgent addition to your pantry. It comes in original, salted caramel and maple. You can purchase from their site directly,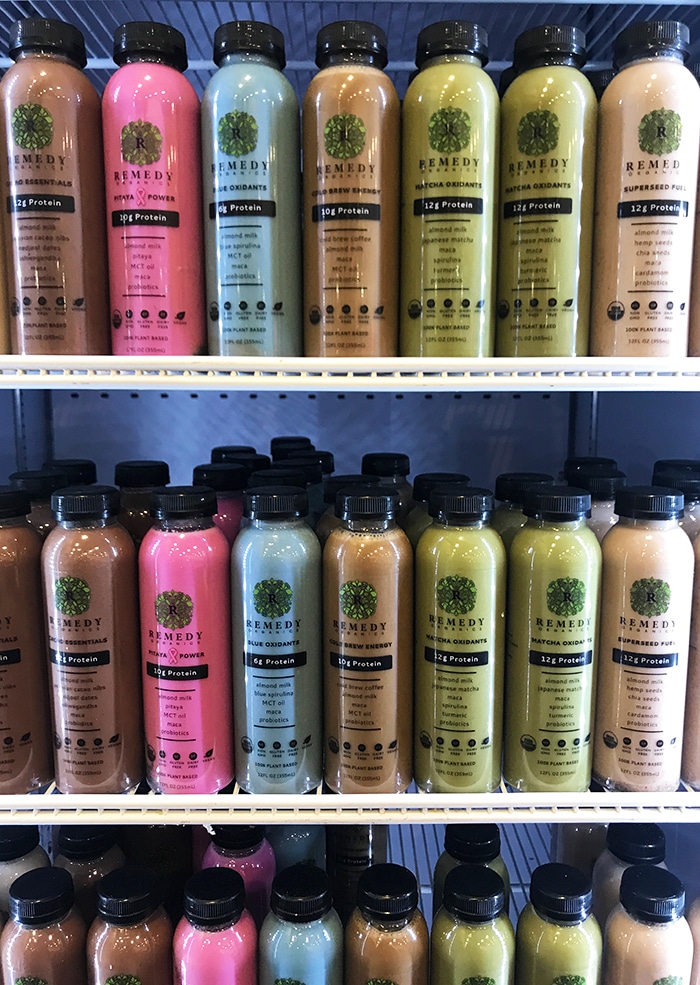 3. Remedy Organics Plant-Based Wellness Drinks. These colorful, protein-filled and convenient drinks are handcrafted in small batches. All the drinks are gluten-free, dairy-free and soy-free and contain ingredients like maca and ashwagandha. You can purchase directly from their site and from select grocery stores.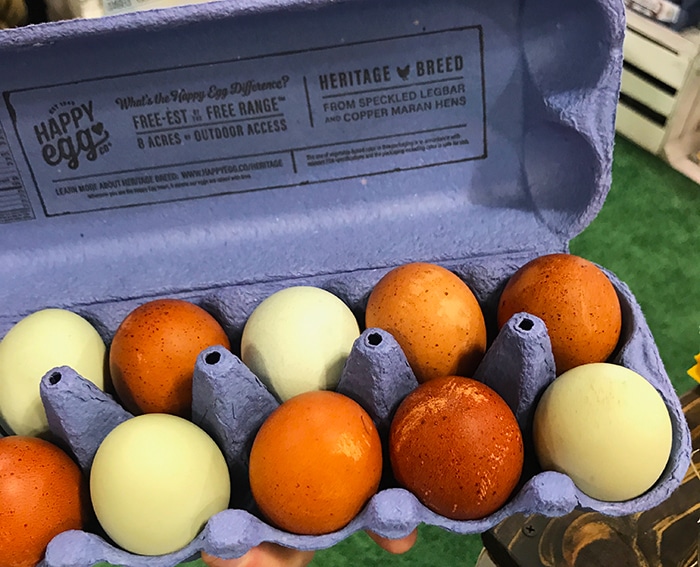 4. Happy Eggs Heritage Breed Eggs. I am a sucker for turquoise and brown speckled eggs. The yolks are a deep orange because they are from free-range Copper Maran and Speckled Legbar breeds. You can purchase these Heritage eggs at Sprouts nationwide.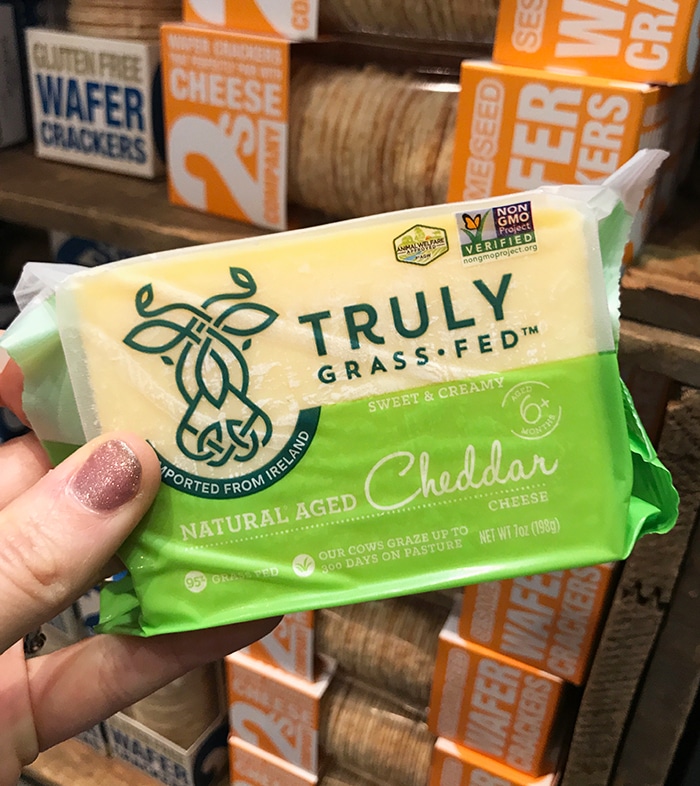 5. Truly Grass Fed Cheddar. These bold and creamy cheese imported from Ireland and aged for 1 year is amazing. You can purchase this cheese from select grocery stores.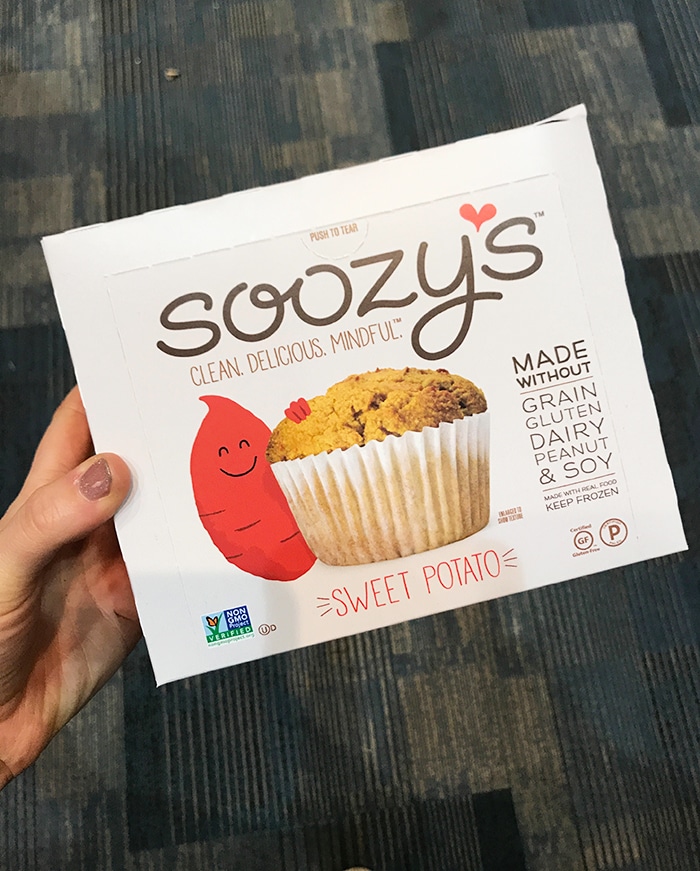 6. Soozy's Delicious & Clean Sweet Potato Muffins. Soozy's muffins are made without grains, gluten, dairy, peanuts or soy. Flavors include wild blueberry, double chocolate, banana chocolate, matcha green tea, coffee cake, and my personal favorite, sweet potato. You can purchase muffins directly from their site online or from select grocery stores.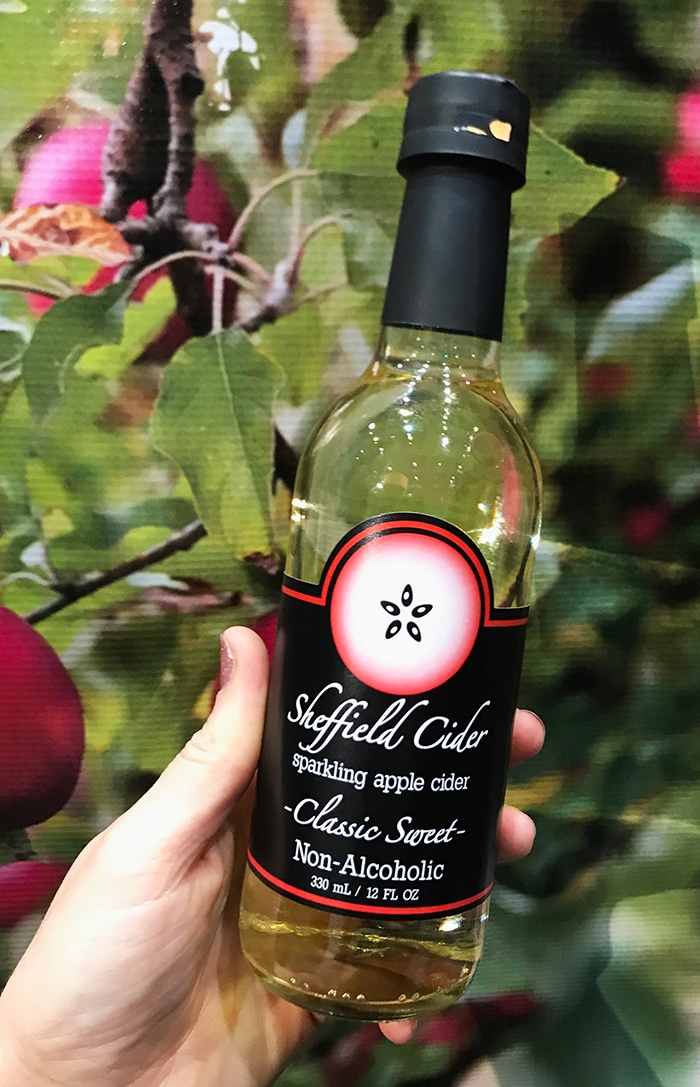 7. Sheffield Non-Alcoholic Ciders. If you are in need of a non-alcoholic drink option, Sheffield cider blends are so delicious with complex flavors from heirloom apples from a family farm. There are 12 apples in each bottle of cider with no added sugars or sweeteners. You can purchase directly from their site.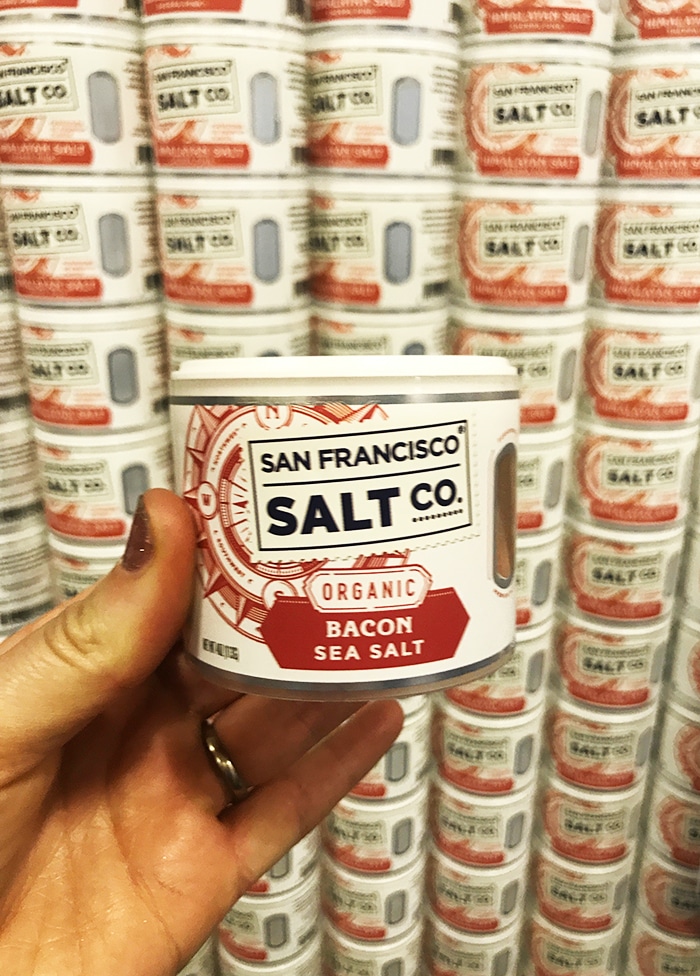 8. San Francisco Salt Company Bacon Salt. I love all the salt flavors from San Francisco Salt Company that I've tried and their new Bacon sea salt is no exception. It's perfect on avocado egg toast among other recipes.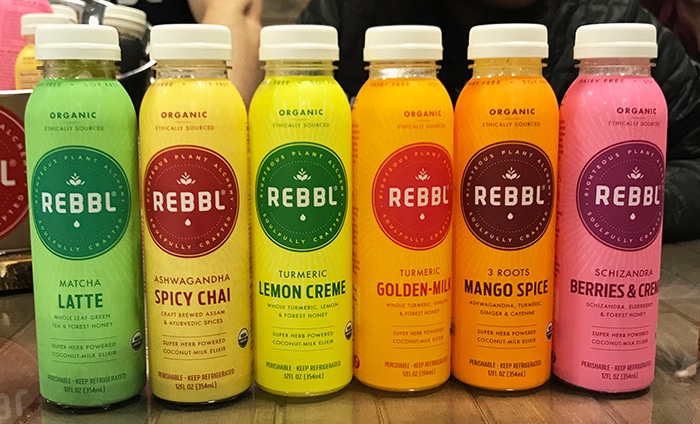 9. Rebbl Drinks. I love these Rebbl Drinks, which are crafted from native ingredients grown in regions in need of economic empowerment. You can find these delicious plant-based elixirs at Target, Whole Foods and Sprouts.  I love the golden milk and spicy chai flavors.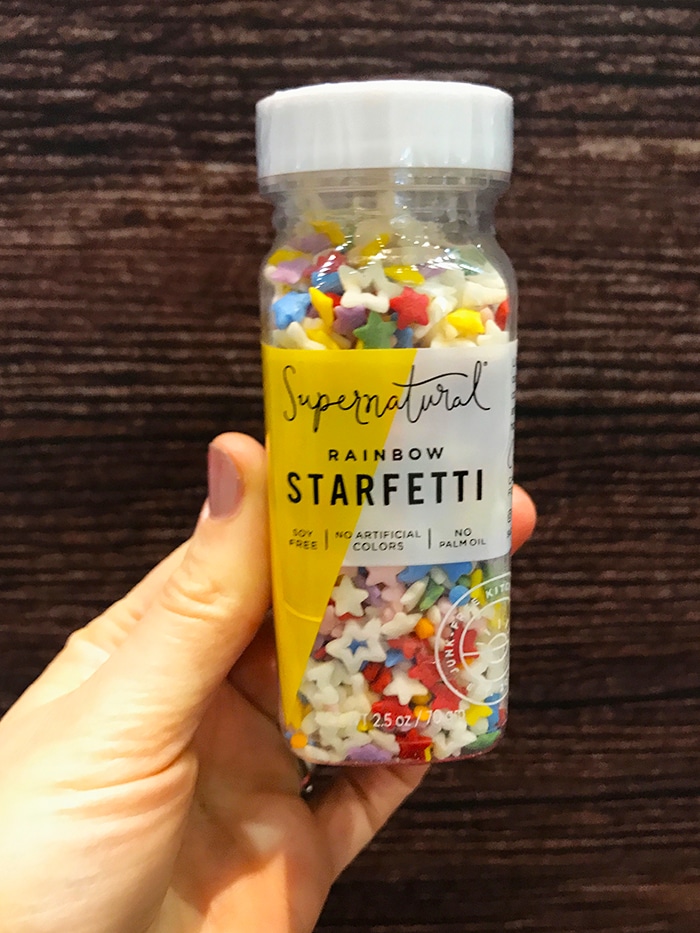 10. Supernatural Kitchen Sprinkles. I love these colorful and fun-shaped sprinkles that are made with clean ingredients. No soy, common allergens, palm oil, artificial colors, GMOs, plus they are vegan and gluten free and colored with ingredients like paprika, turmeric and beets.

11. Tea Riot Drinks. This line of fresh drinks combine tea with 1 lb of cold pressed, organic fruit and vegetables. All of their flavors I tried were delicious but my fave was this matcha rise blend.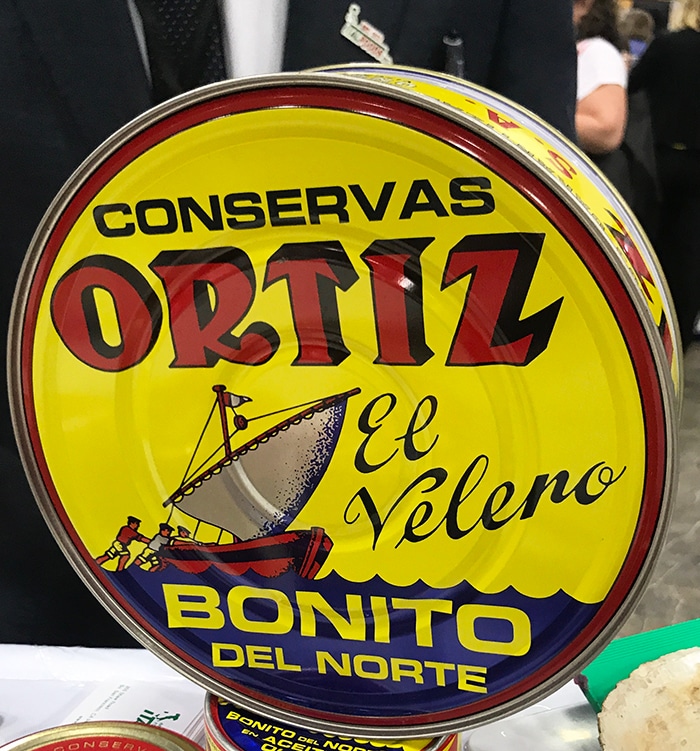 12. Ortiz Bonito Del Norte Tuna in Olive Oil. To be honest I don't normally even like tuna that much, but this brand of premium Spanish tuna, that is line-caught and hand-packed, I love. It is so good.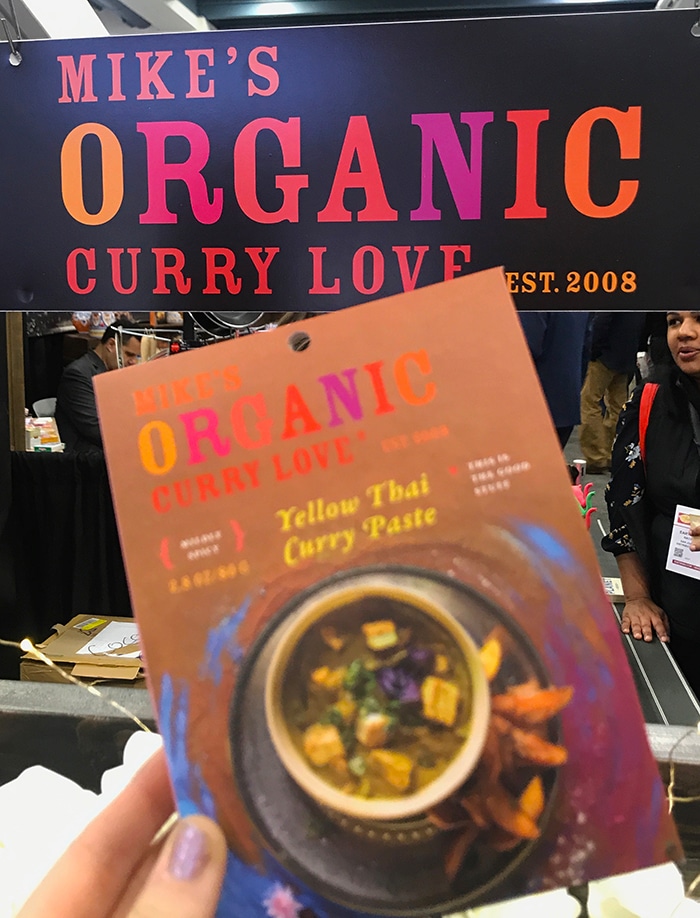 13. Mike's Organic Curry Love. These curry pastes made in small batches in Sri Lanka are perfect for weeknight meals.  All you have to do is heat up the paste with some coconut milk and a protein and you're set. You can purchase cases of this curry paste on their site directly..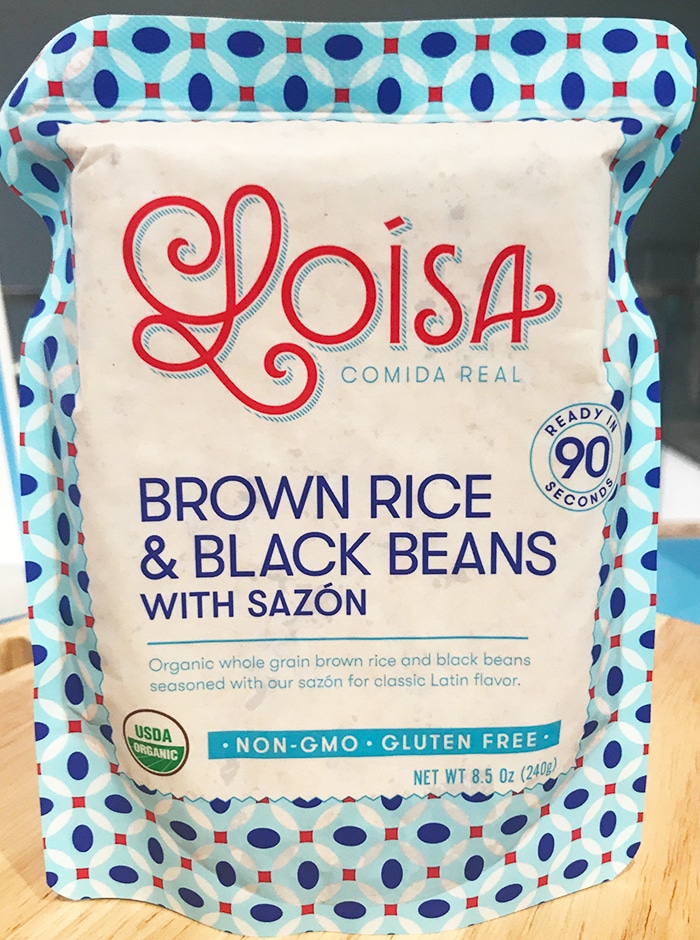 14. Loisa Brown Rice & Black Beans with Sazón . This colorful package of Latin food with real ingredients is fully cooked and ready to heat and enjoy. The creators of this product are passionate about latin flavors and creating products that are delicious, clean and authentic. You can purchase directly on their site.

15. Keto Pint. You're in luck Keto lovers – This Keto ice cream  made in Portland and backed by a kickstarter campaign is delicious, creamy and satisfying. California residents, you are in luck- It is just coming to the market so keep an eye out and try it for yourself once it is available at Nelson's, Nugget and Grassroots Market.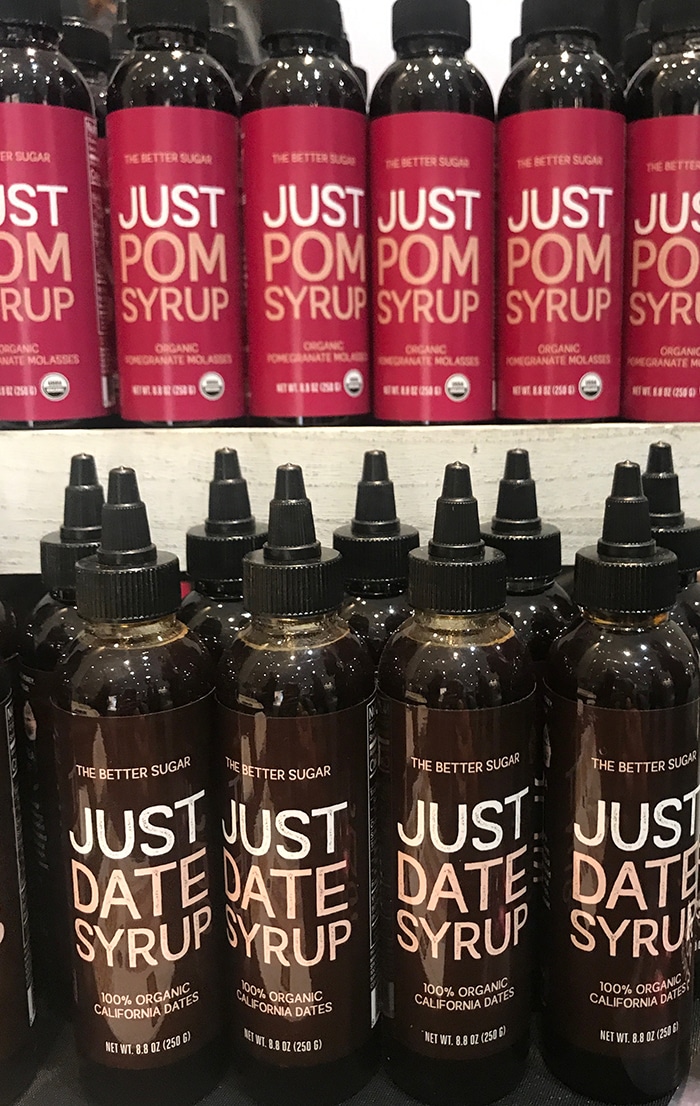 16. Just Date Syrup & Just Pom Syrup. These simple syrups are a healthier sugar alternative. The reduced date syrup can be used for anything from your morning cup of coffee to baked goods and even savory dishes.  The Pom syrup is new, so keep an eye out for it on the shelves in the near future. You can purchase from Just Date Syrup directly and at select stores, including some Whole Foods.


17. Seattle Chocolate Company. These culinary inspired chocolates caught my eye because of their bright colored packages, and their creative flavors turned me into a huge fan.  Some flavors include black fig pistachio, cayenne veracruz orange, edamame sea salt, and noble dark.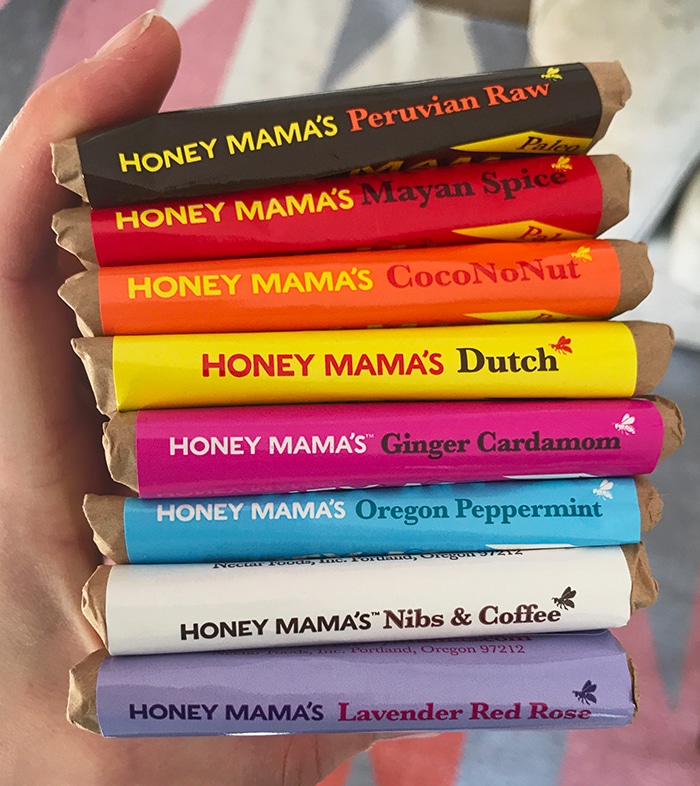 18. Honey Mamas. I can't get over these paleo honey-cocoa bars. They are made from five nutrient-rich ingredients and are committed to only using direct-trader, non-GMO and organic ingredients. Their flavors are unique and my person faves are Oregon peppermint and lavendar rose.

19. Happy Planet Vanilla Oat Milk. I've tried to make my own oat milk and it always turns out slimy, so I really appreciate I delicious, creamy, and non-slimy oat milk. This oatmilk is delicious – for more information check out their website.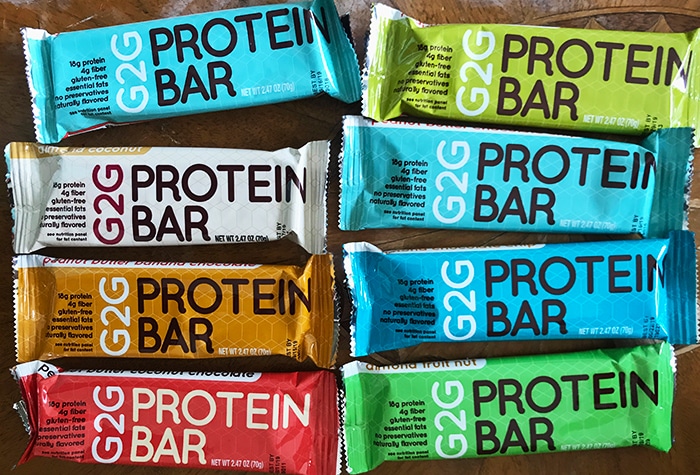 20. G2G Protein Bars. It's hard to find a protein bar does't have weird ingredients and that tastes, but G2G has it all. They have lots of different flavors (my fave is almond coconut), 18 grams of protein per bar, 4 g or fiber and are gluten free. These are my new go-to snack at the gym and you can purchase  directly on their site.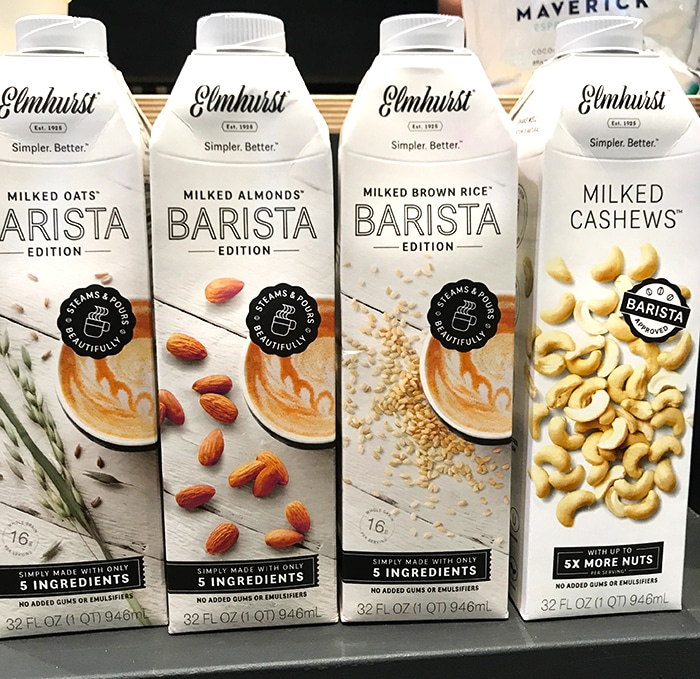 21. Elmhurst 1925 Nut Milks. Okay, these nut milks are delicious. Also their barista line foams well, which I often find to not be the case in the nut milks I've tried so far. I really loved their walnut milk. You can purchase Elmhurst nut milks directly from their site.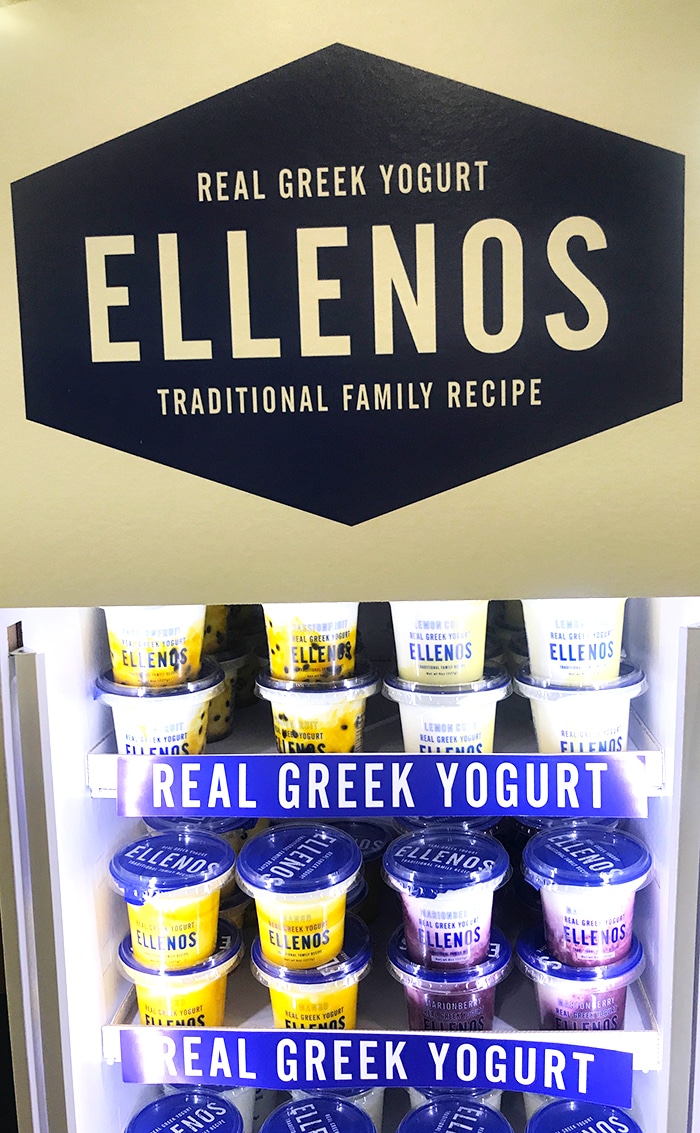 22. Ellenos Greek Yogurt. My sister Jessica introduced me to the magic that is Ellenos yogurt last time I visited her in Seattle. It is creamy and paired with delicious fruit toppings, my favorite being passion fruit. Most passion fruit yogurts I've tried in the United States are overly sweet and often don't contain the seeds, but this yogurt reminds me of yogurt I tried when studying abroad in Australia, and I'm a little obsessed. I was happy to learn that Ellenos is now expanding outside of Seattle and is in the yogurt section of select Whole Foods so I don't have to wait for my next trip to Seattle to enjoy some.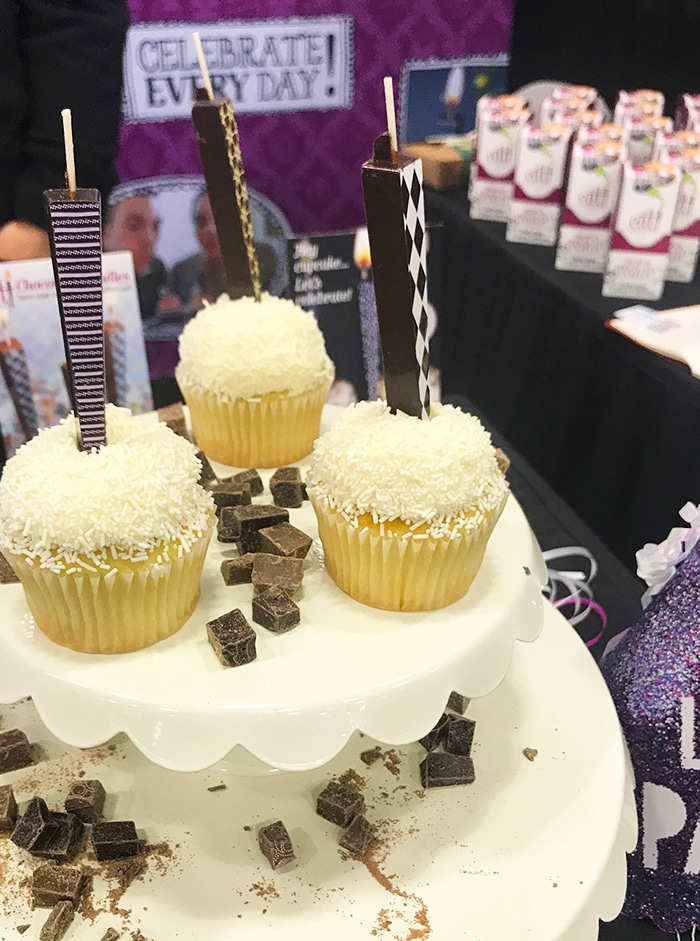 23. Let Them Eat Candles. How adorable are these unique and innovative edible chocolate candles? I mean, who wouldn't love this on their next birthday cake?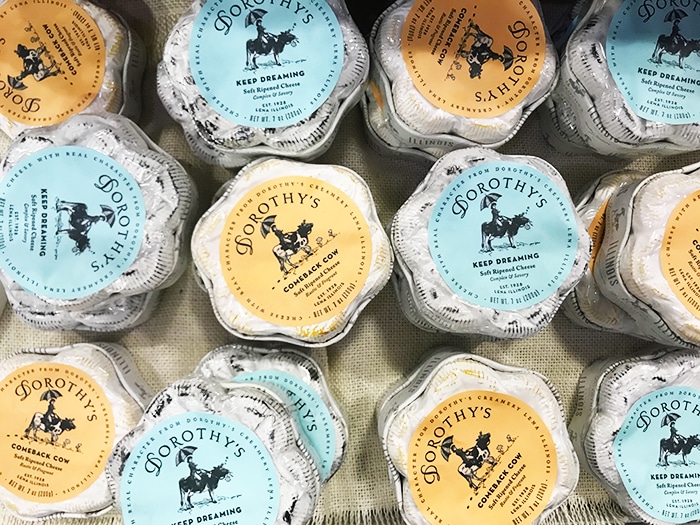 24. Dorothys Brie Cheese. This artisan soft ripened cheese from Illinois is shaped adorably like a flower and has mild yet complex flavor that makes me want to eat it all in one sitting. You can purchase this cheese online directly or at  local retailers including Safeway and Whole Foods.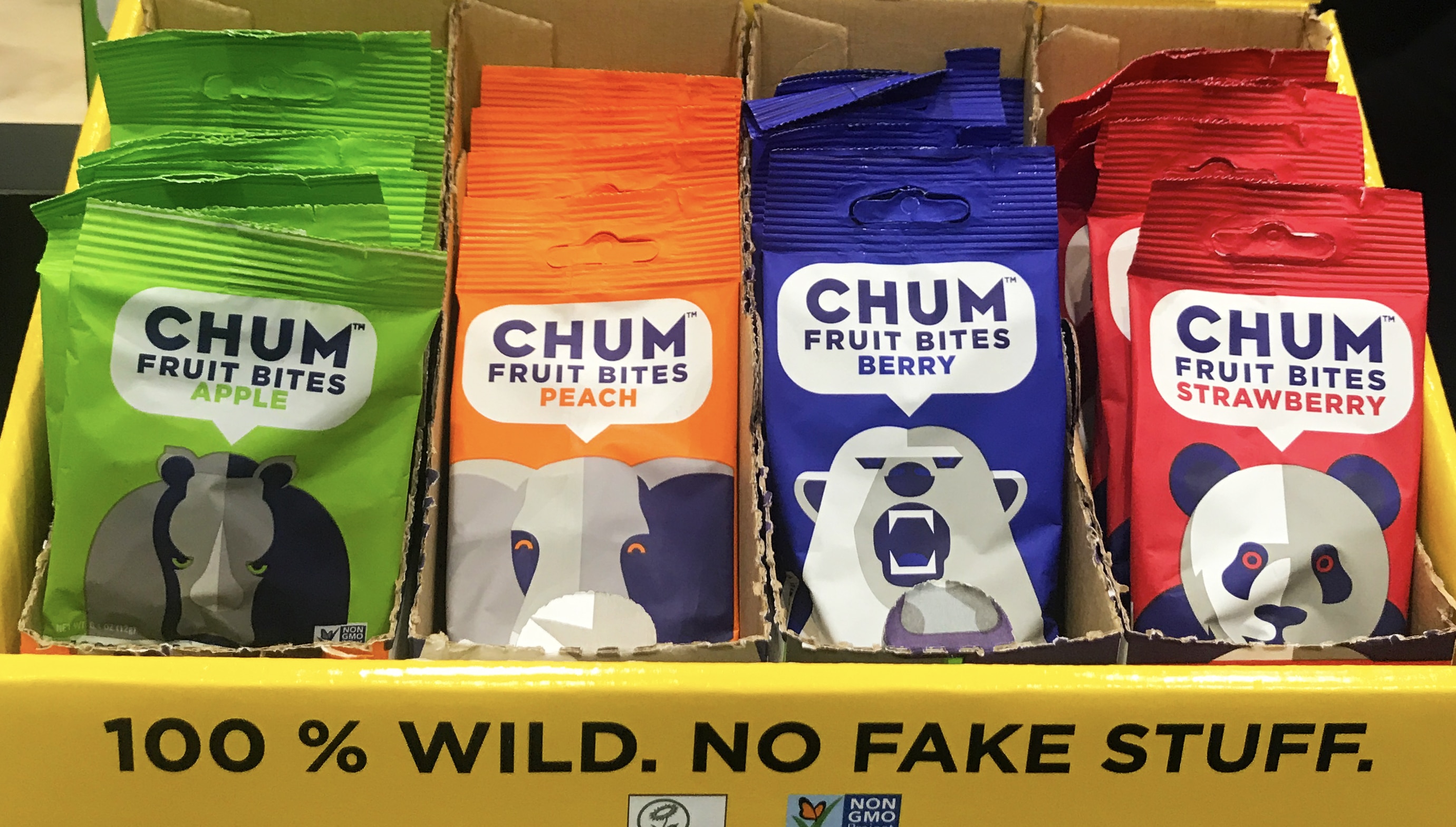 25. Chum Bites. I love that these snacks are made from 100% fruit purees and the company's philosophy to "not eat fake stuff'" and donate 15% of their profits to Wildaid.org to help stop illegal wildlife trade. If you purchase any of these Fancy Food Show Faves please share on instagram using hashtag #rainbowdelicious & and tag me at @rainbowdelicious !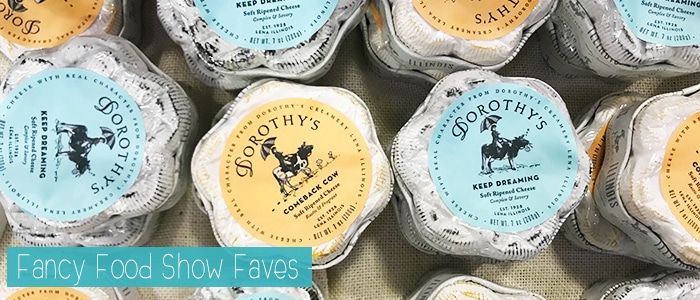 Some links on this site are affiliate links and I may earn a small commission at no cost to you. Thank you!
(Visited 734 time, 1 visit today)