Get ready for some delicious enchilada recipes! There are so many reasons to love enchiladas: they are relatively simple to make, you can make them ahead of time, many of them freeze well, they are delicious as leftovers, they are filling and they taste amazing. You can make fancy enchiladas by doing every step from scratch including the sauce, or you can make it really simple by using pre-made sauce.  Here are ten delicious enchilada recipes that I'm excited to share with you.  If you have any favorite enchilada recipes please share them in the comments section!
You might also be interested in checking out this collection of vegetarian enchiladas  and these vegetarian tacos.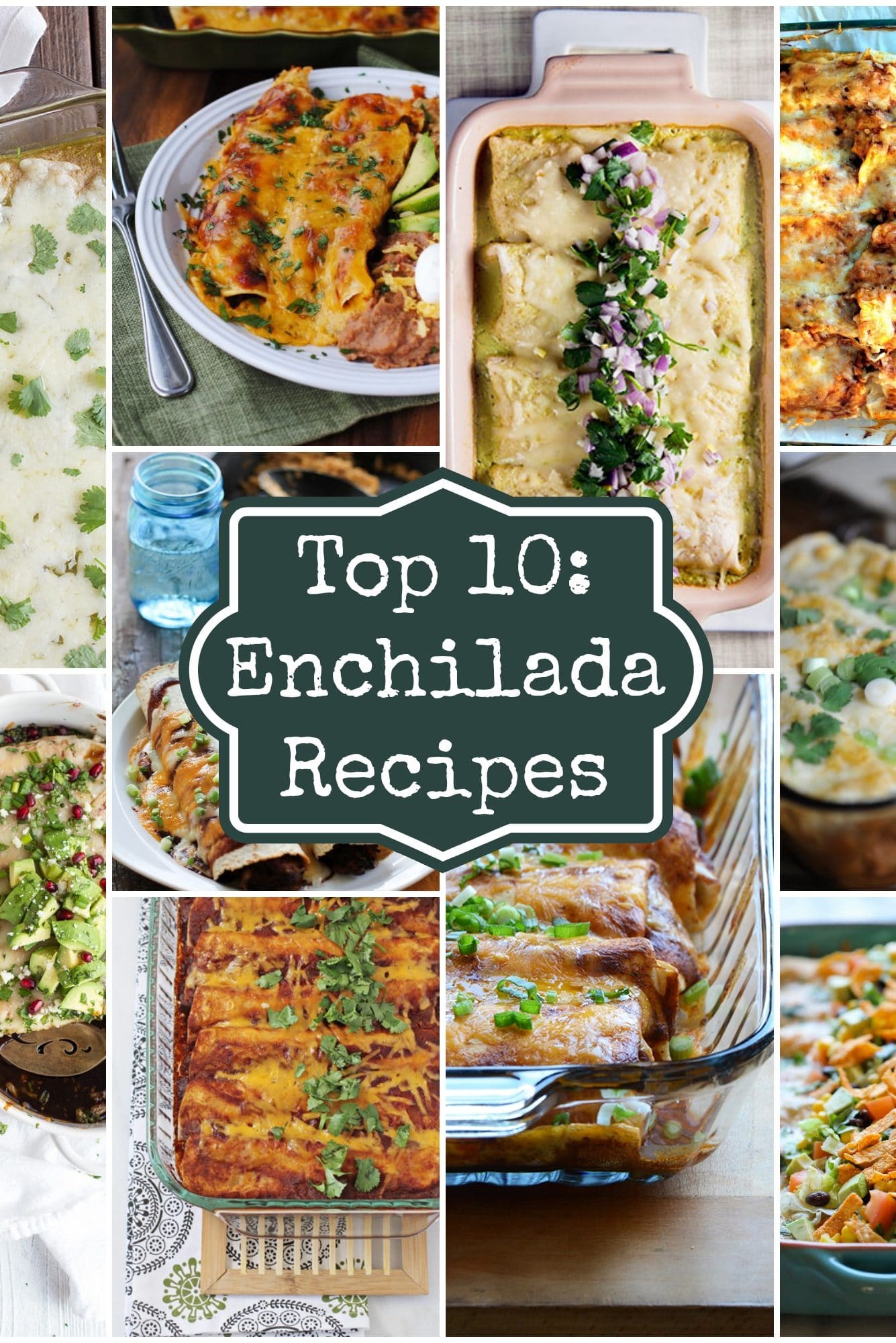 Enchilada Recipes
Garlicky Bean and Chicken Enchiladas from Taste and Tell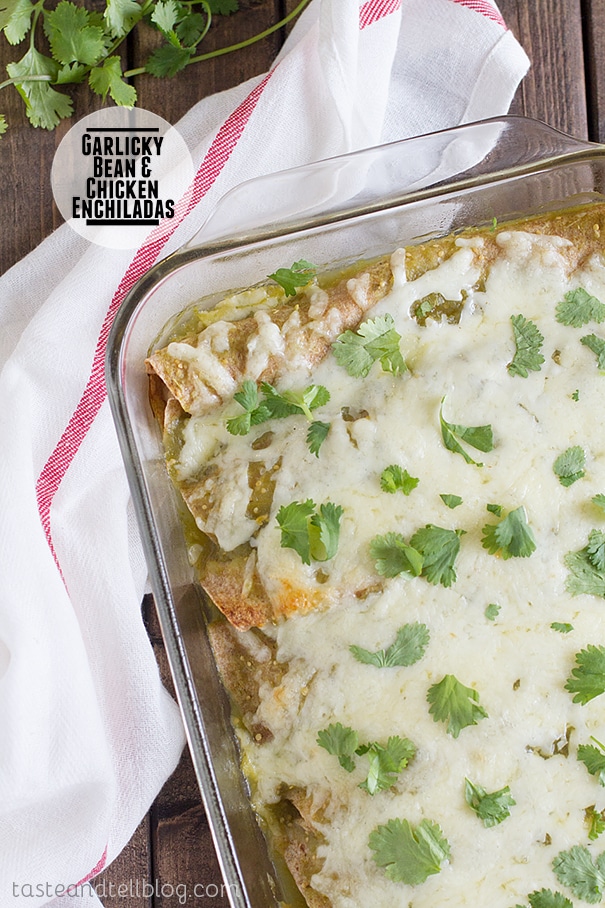 Cheesy Sweet and Sour Pomegranate Thai Chicken Enchiladas from Half Baked Harvest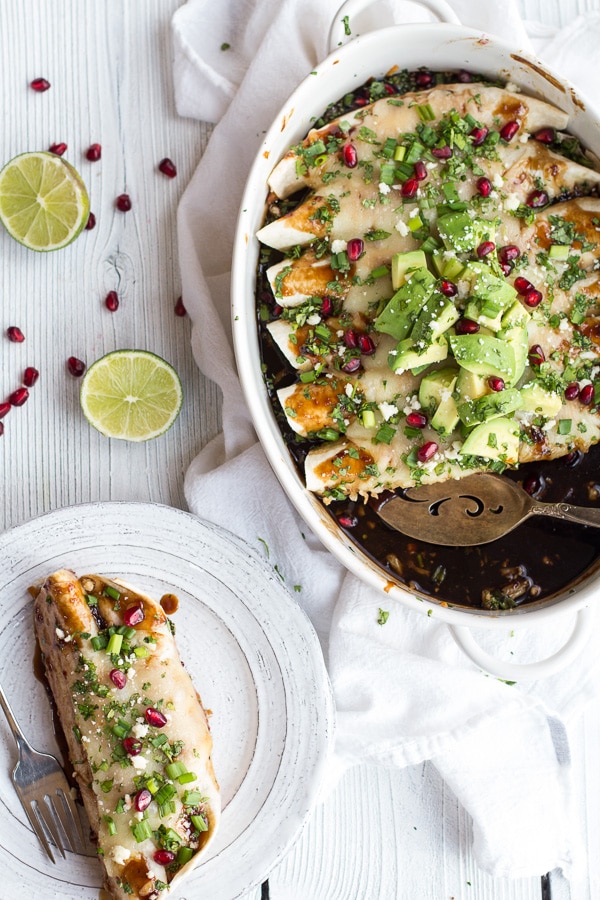 Shredded Beef Enchiladas with Homemade Red Sauce from That's Some Good Cookin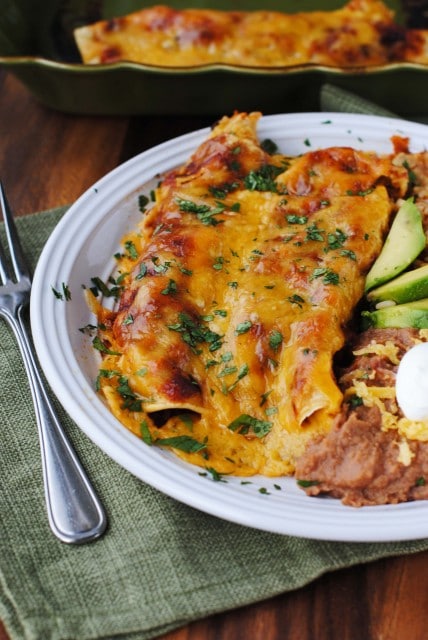 '
BBQ Pulled Pork Enchiladas from The Roasted Root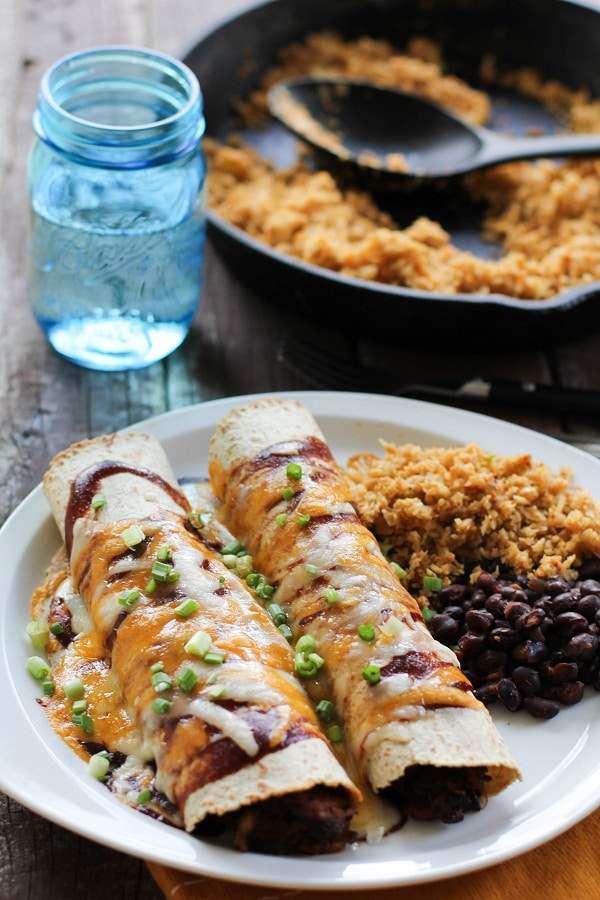 Chicken, Black Bean and Vegetable Enchiladas from Cookie Monster Cooking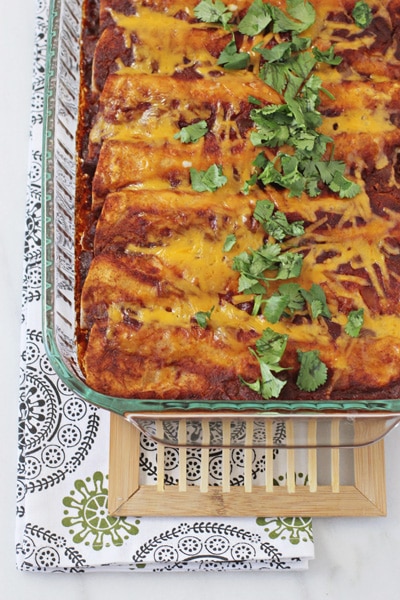 Chicken Enchiladas with Poblano Sauce from Healthy Delicious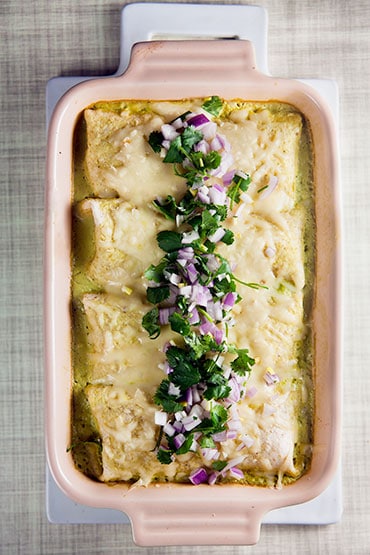 Chicken, Corn and Bell Pepper Enchiladas from an Edible Mosaic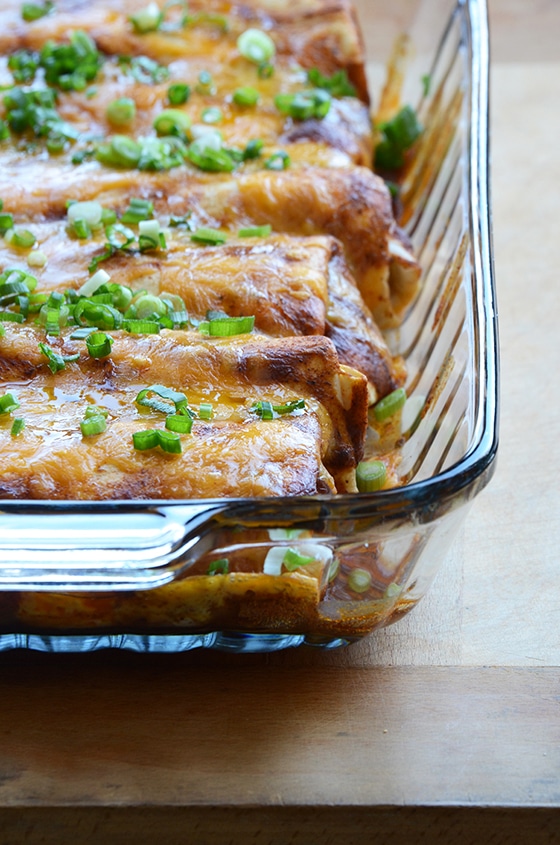 Spicy Chicken and Black Bean Enchiladas with Pumpkin Sour Cream Sauce from Ambitious Kitchen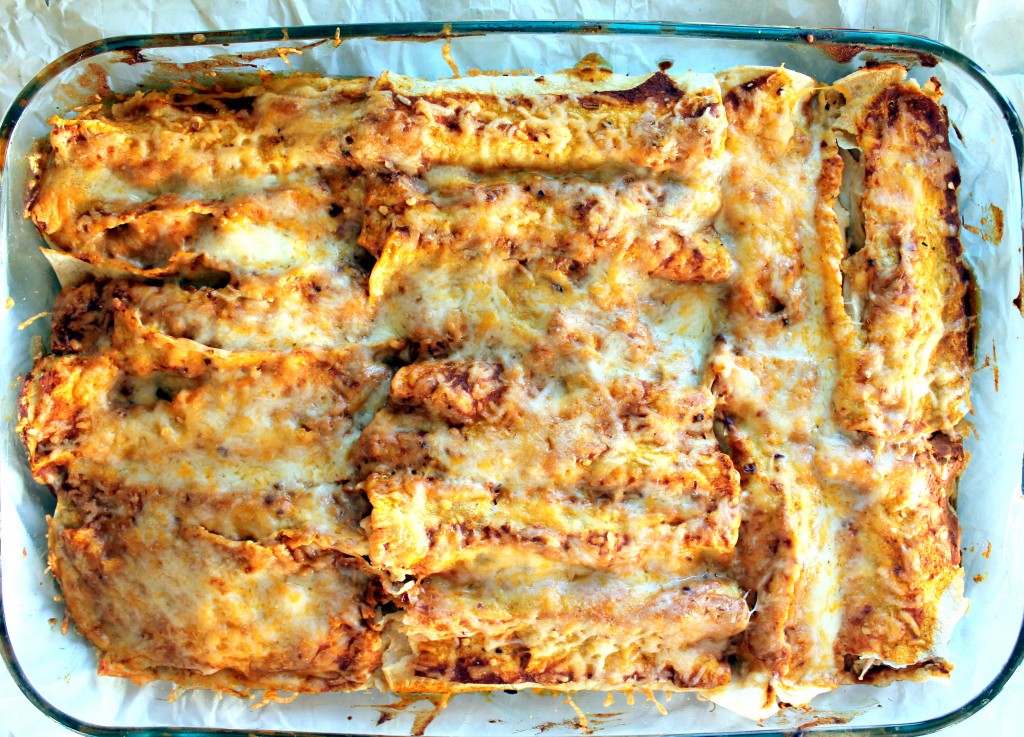 White Chicken Enchiladas with Green Chile Sour Cream from Damn Delicious

When you make this any of these enchilada recipes please share on instagram using hashtag #rainbowdelicious & and tag me at @rainbowdelicious , I'd love to see what you are up to in your kitchen! 
You might also enjoy these Brussels sprouts recipes, these Butternut squash recipes,  and these quesadilla recipes.
Some links on this site are affiliate links and I may earn a small commission at no cost to you. Thank you!
(Visited 6,507 time, 1 visit today)