Get ready for some delicious baked donuts! From sprinkles to maple bacon, to blackberry lemon, you are sure to find a baked donuts recipe to bake soon!
I love a good donut but hate that you have no idea what is inside most donuts and the tired and gross feeling I normally have after I eat one.  My kids also love donuts, it makes them so happy in the moment but it also makes them super crazy afterwards; I never really understood the term "sugar high" until I had my kids. I recently learned that you can bake your own donuts at home using one of these donut baking pans and I was so excited about the idea that I bought one right away and have already started experimenting with donut recipes.  They don't turn out just like the store donuts (they are more cake-like), but they are really good and the possibilities are endless.  I have already tried a few of the recipes and made a large batch of donuts, pictured above, using two dough recipes (lemon donuts from Leanne Bakes & cinnamon baked donuts from Ina Garten– without the cinnamon and nutmeg) and a variety of toppings including frosting with sprinkles, lemon glaze, butter with cinnamon and sugar, and glazed.  I can't wait to make more donuts soon, my kids love them and I love that I can control the ingredients.  Here are ten donut recipes that look fantastic:
Baked Donuts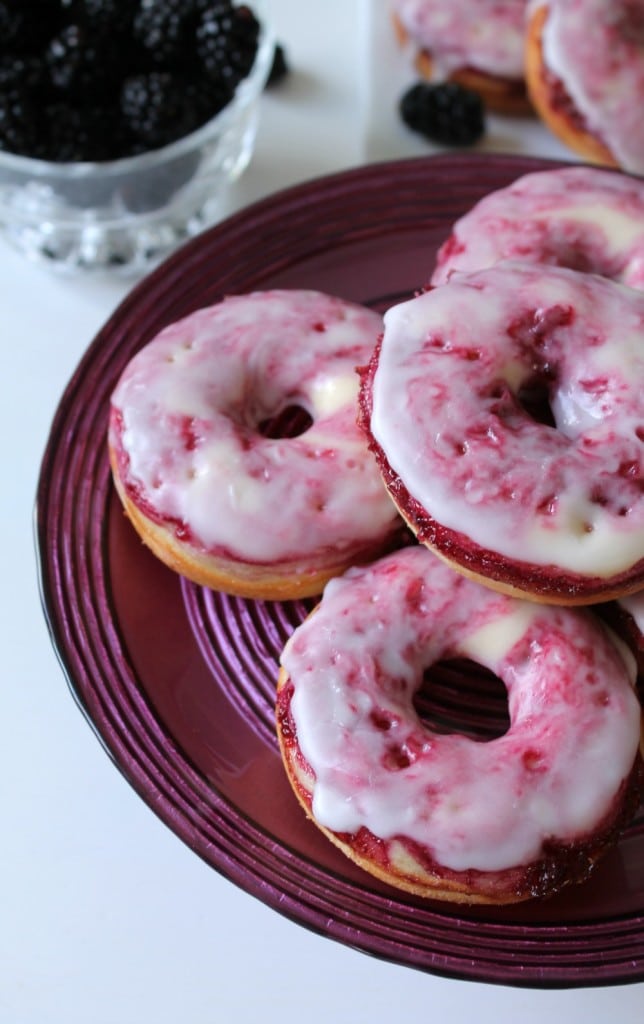 Blackberry Lemon Glazed Baked Donuts from A Sweet Baker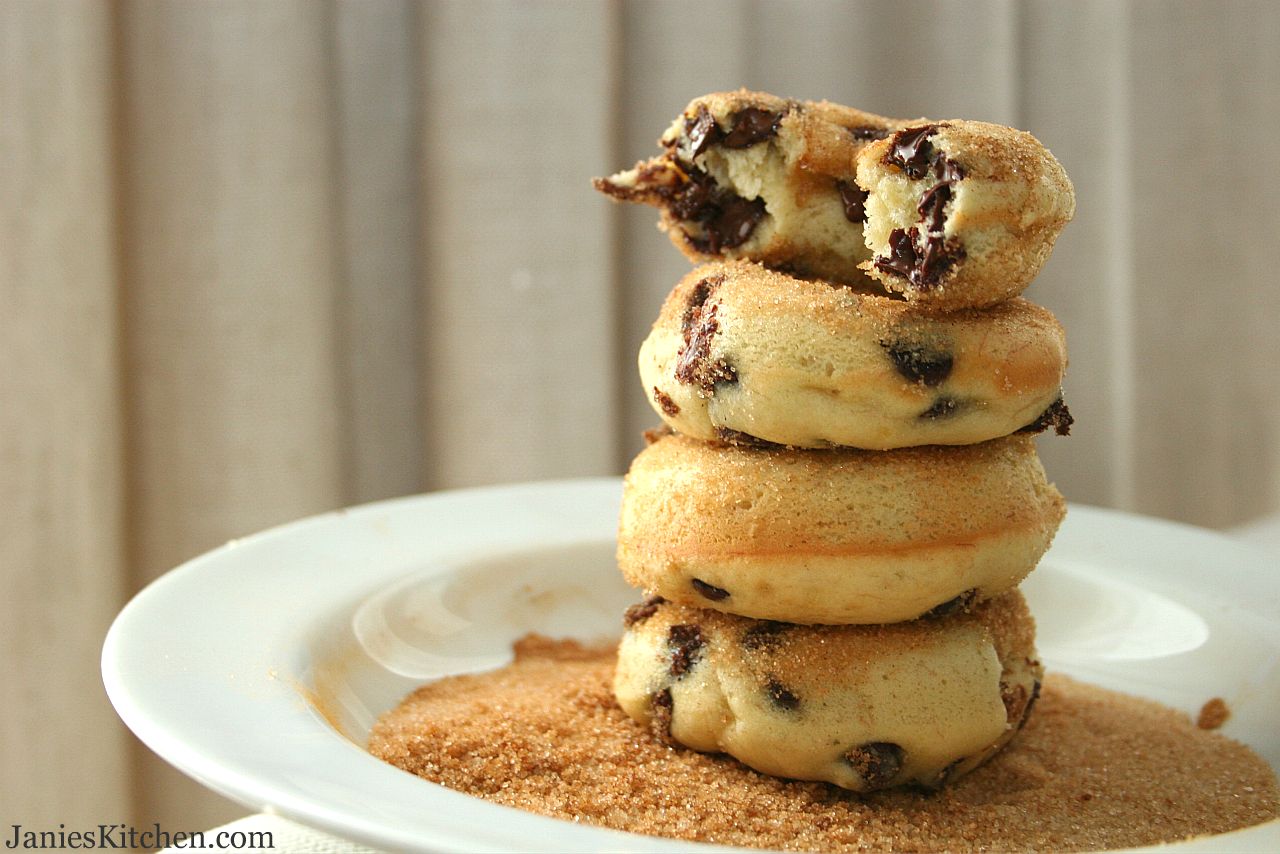 Chocolate Chip Banana Baked Donuts from Janie's Kitchen featured on Tastebook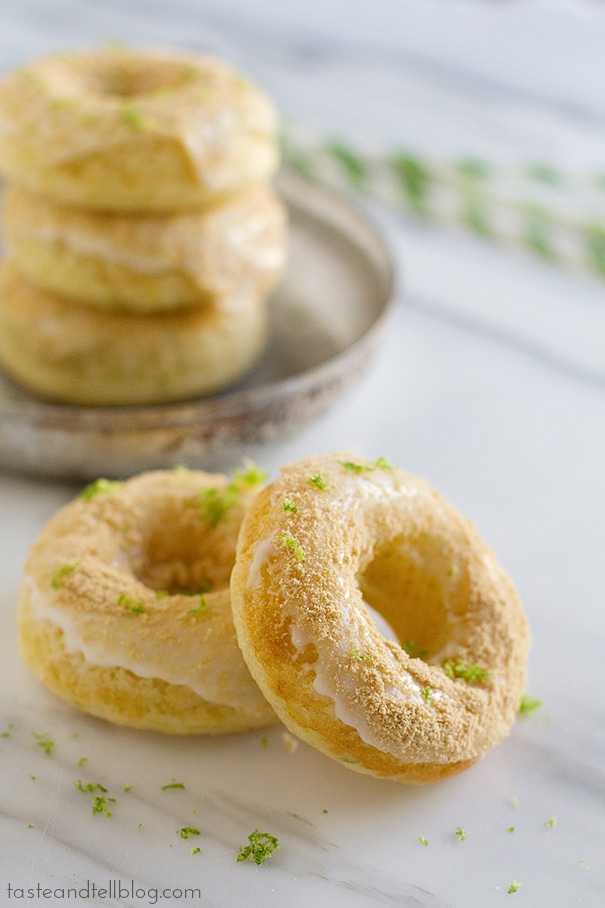 Baked Key Lime Pie Donuts from Taste and Tell Blog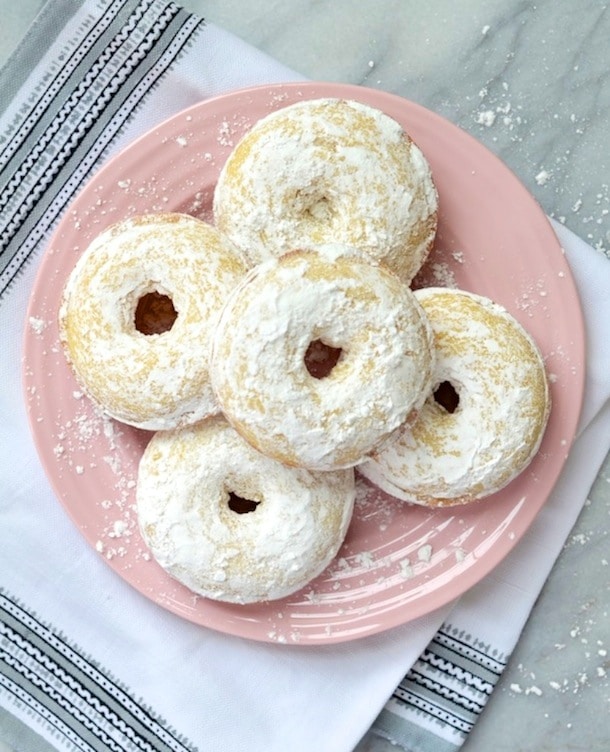 Baked Buttermilk Donuts from Camille Styles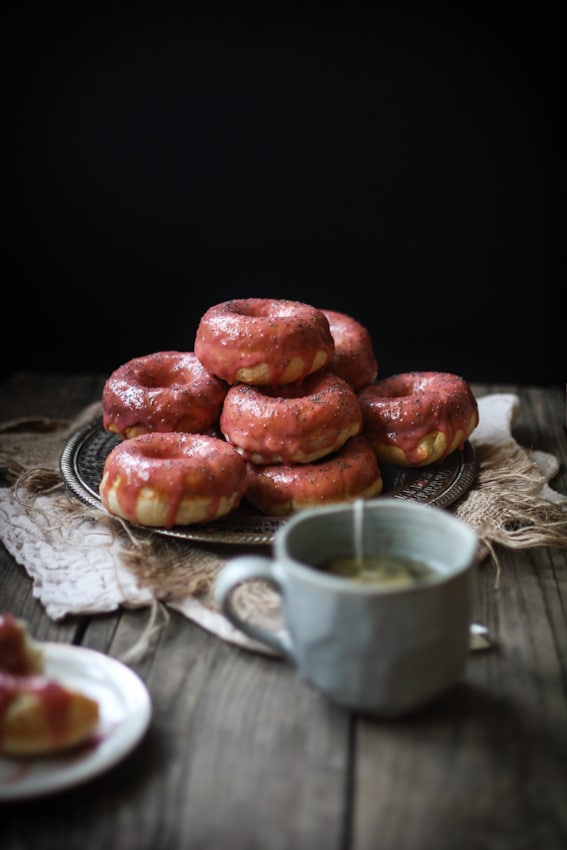 Strawberry Rhubarb and Browned Butter Glazed Buttermilk Baked Doughnuts from Adventures in Cooking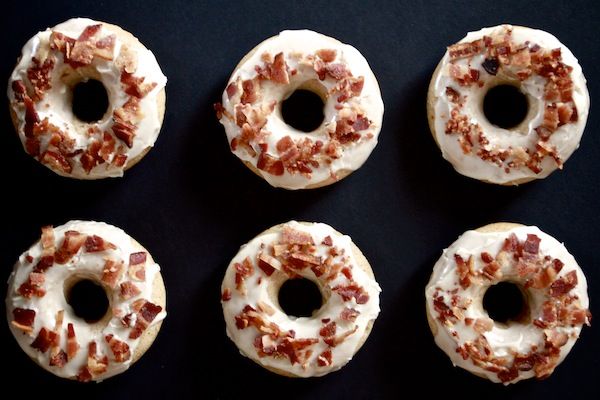 Baked Maple Bacon Donuts from Shutterbean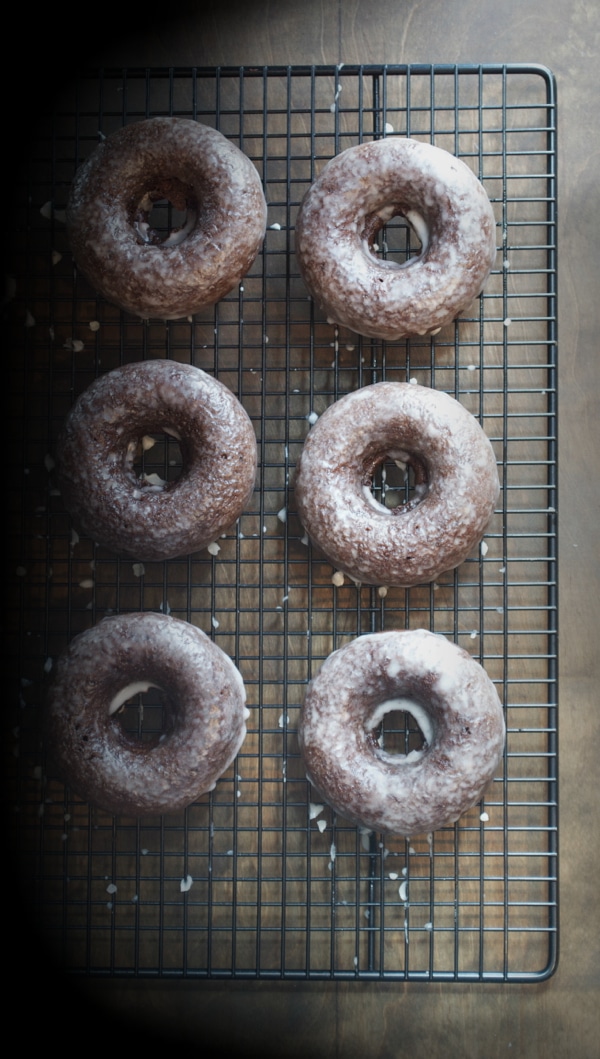 Glazed Chocolate Baked Donuts from Taste Love and Nourish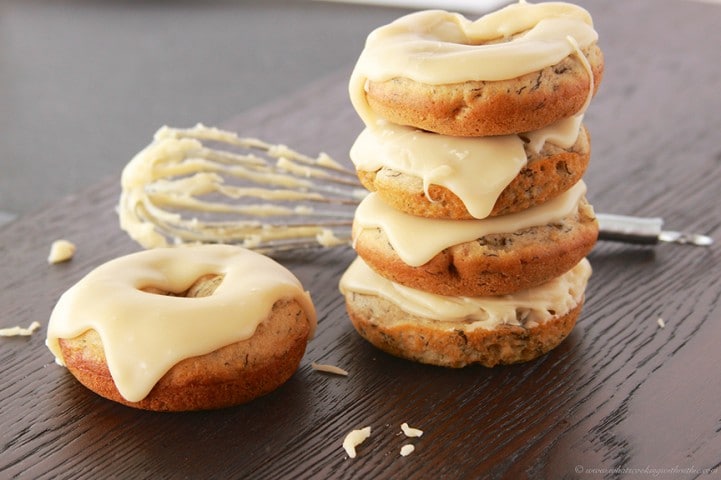 Baked Banana Bread Donuts with Browned Butter Glaze from What's Cooking with Ruthie

Salted Caramel Apple Cider Baked Donuts from Monday Morning Donut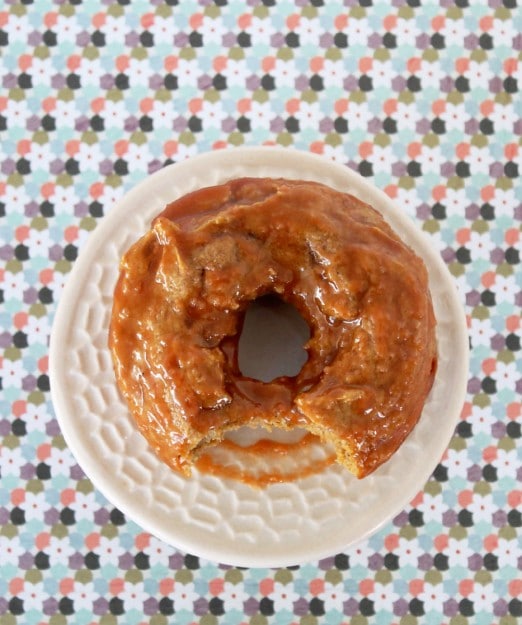 Baked Sweet Potato Donuts with Butterscotch Glaze from Foodtastic Mom
When you make any of these baked donuts please share on instagram using hashtag #rainbowdelicious & and tag me at @rainbowdelicious , I'd love to see what you are up to in your kitchen! 
(Visited 6,433 time, 1 visit today)