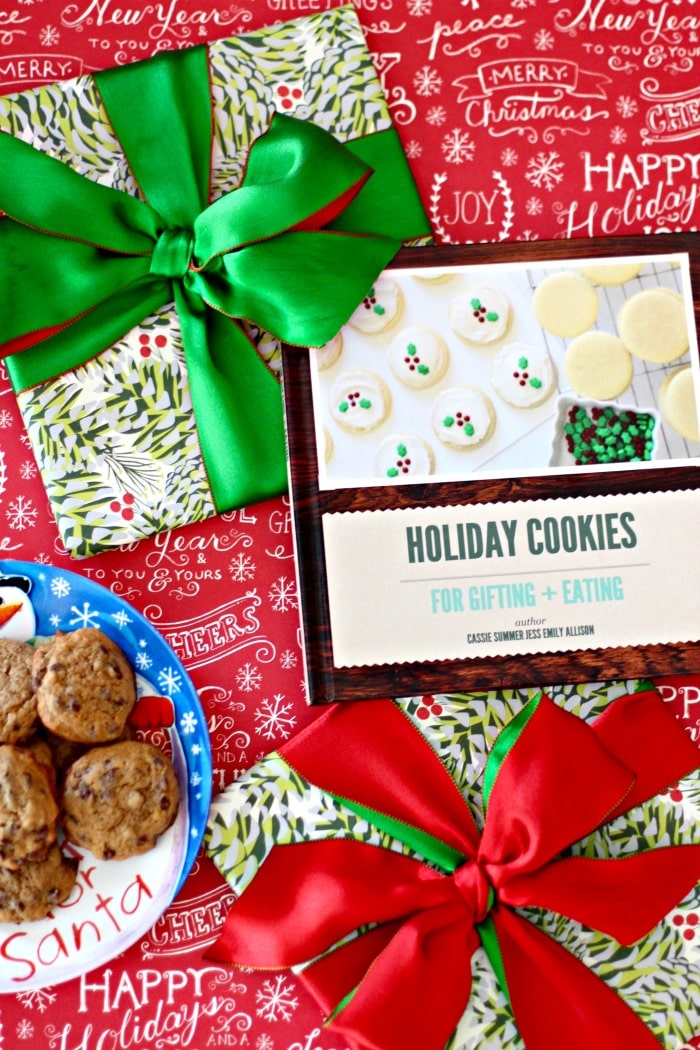 This post is brought to you by Cookbook Create.
It is so exciting that the holiday season is in full swing! I really enjoy picking out individualized gifts for the people on my list, what about you? I used to be really into DIY gift projects that included painting and crafting but now that I have three young kids I've moved my creativity and Christmas shopping mostly online. Can you relate? Have you moved your holiday shopping online or do you go into the stores or do DIY gifts? For this post I've partnered with CookbookCreate.com to share an awesome personalized holiday gift idea that you can create online!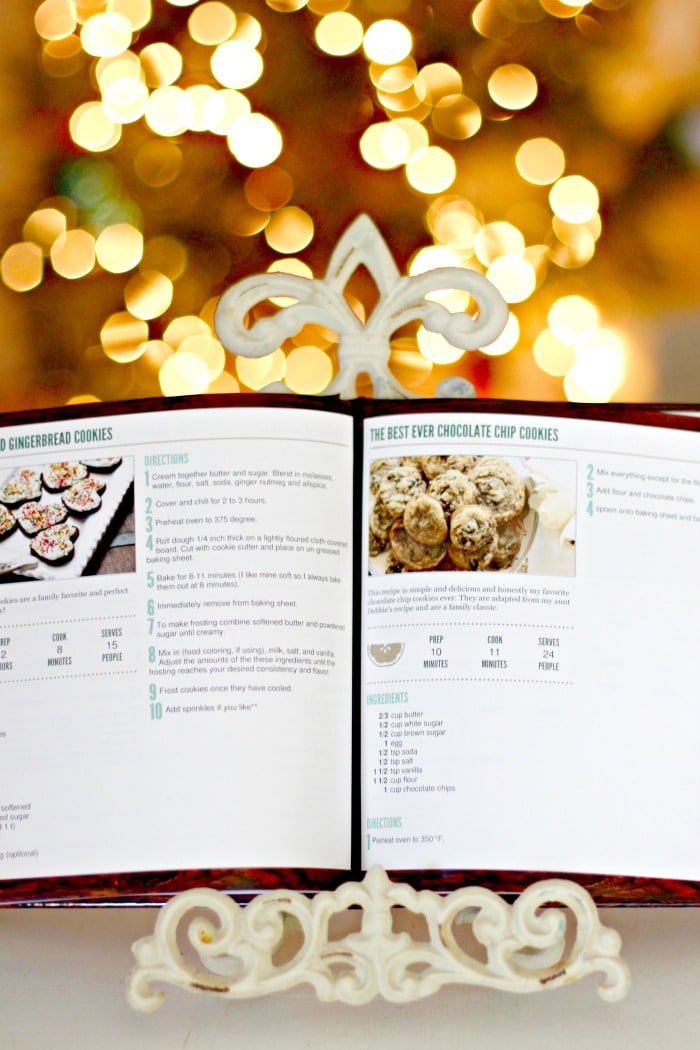 At Cookbook Create you can easily turn your own photos and recipes into cookbooks. They even have a 'group collections' option where you and members of a group (such as your family, bookclub, girlfriends, bridal shower guests, etc) can contribute to a collection and then individually design cookbooks using recipes from the collection. While everyone in the group has access to the same recipes, each cookbook can be unique in the order, chapters, title of the book, design and cover. For the loved ones on your list that you are still figuring out what to gift, collaborative cookbooks make a really neat holiday present!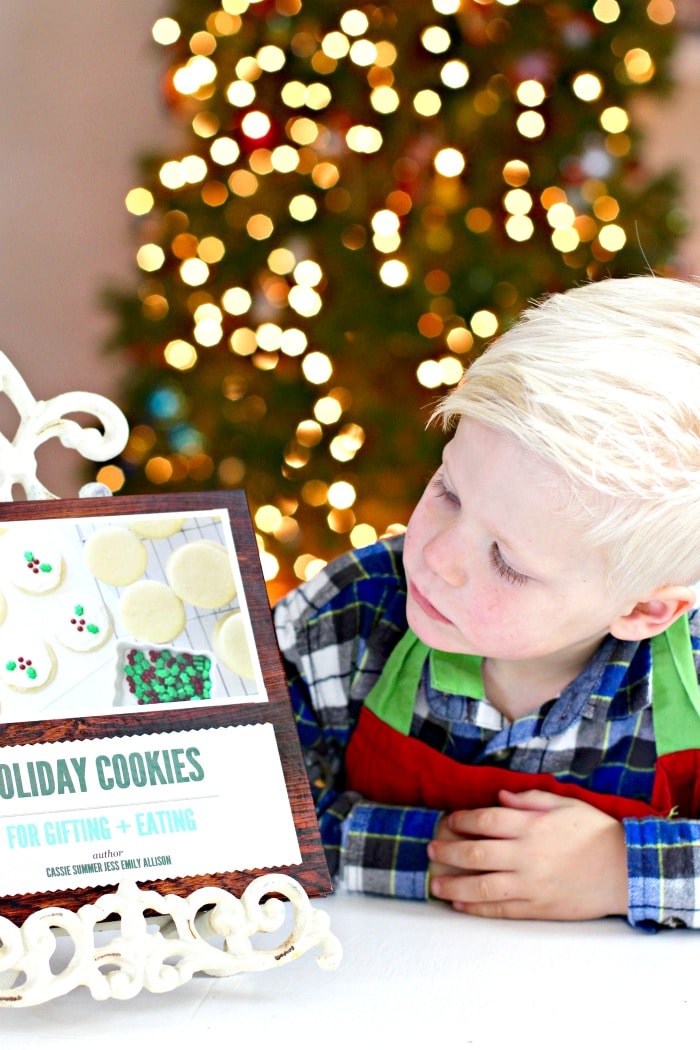 I made my first cookbook at CookbookCreate.com in collaboration with fellow bloggers. We each contributed a few of our favorite holiday cookie recipes and then individually designed our own cookbooks. I am really happy with the way that mine turned out, and the other cookbooks look awesome too.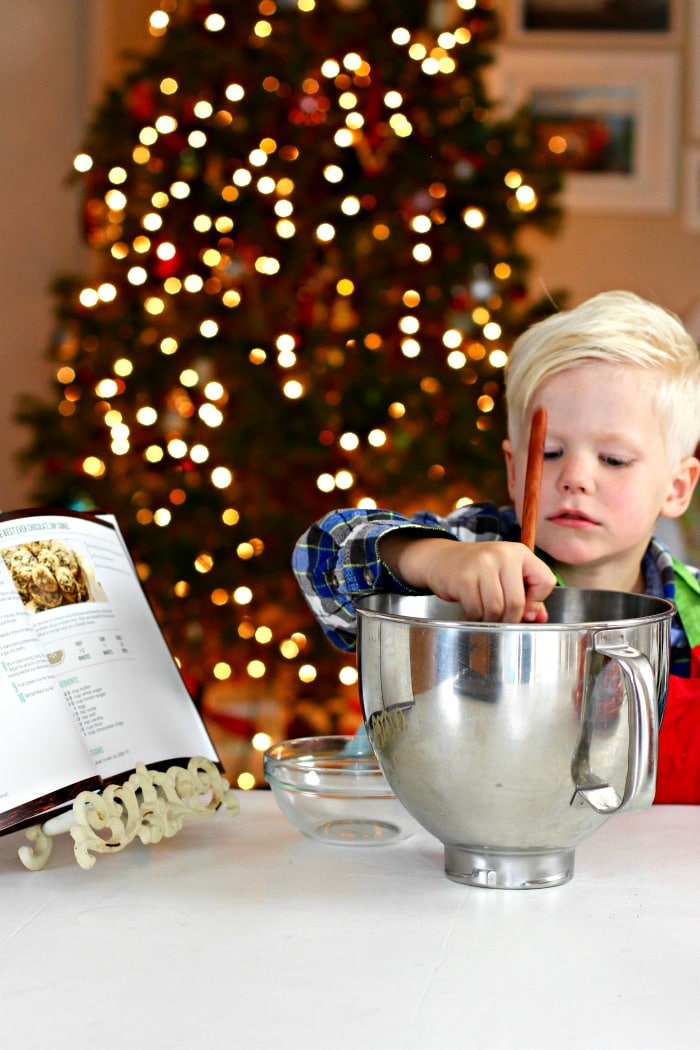 The recipes I contributed included my grandma's iced sugar cookie recipe, my grandma's iced gingerbread cookie recipe and my favorite chocolate chip cookie recipe adapted from my aunt Debbie, included below. When my cookbook arrived in the mail my son Mav was so excited to make cookies from it. He decided on these chocolate chip cookies since they are a family favorite but explained he is excited to try all the cookie recipes in it soon.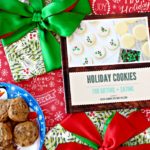 Chocolate Chip Cookies
The best chocolate chip cookies ever! Easy and quick to make!
Instructions
preheat oven to 350°F

mix everything except for flour and chocolate chips

mix in flour and chocolate chips

spoon large balls onto baking sheet and bake for 8-11 minutes
Nutrition Facts
Chocolate Chip Cookies
Amount Per Serving
Calories 286
Calories from Fat 134
% Daily Value*
Fat 14.9g23%
Cholesterol 44mg15%
Sodium 540mg23%
Potassium 87mg2%
Carbohydrates 34.8g12%
Protein 3.3g7%
Calcium 39mg4%
Iron 1mg6%
* Percent Daily Values are based on a 2000 calorie diet.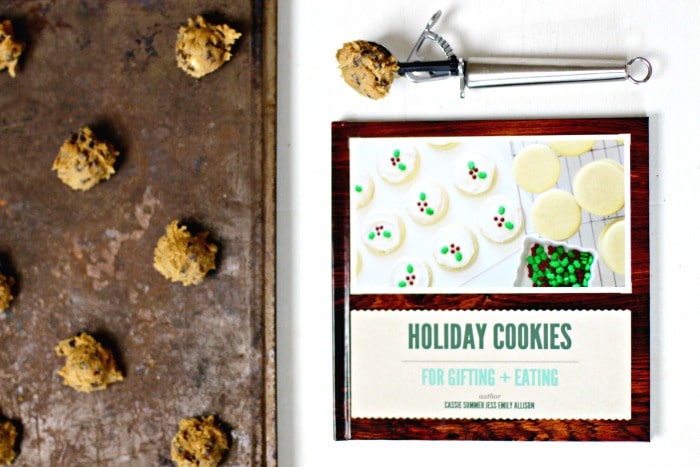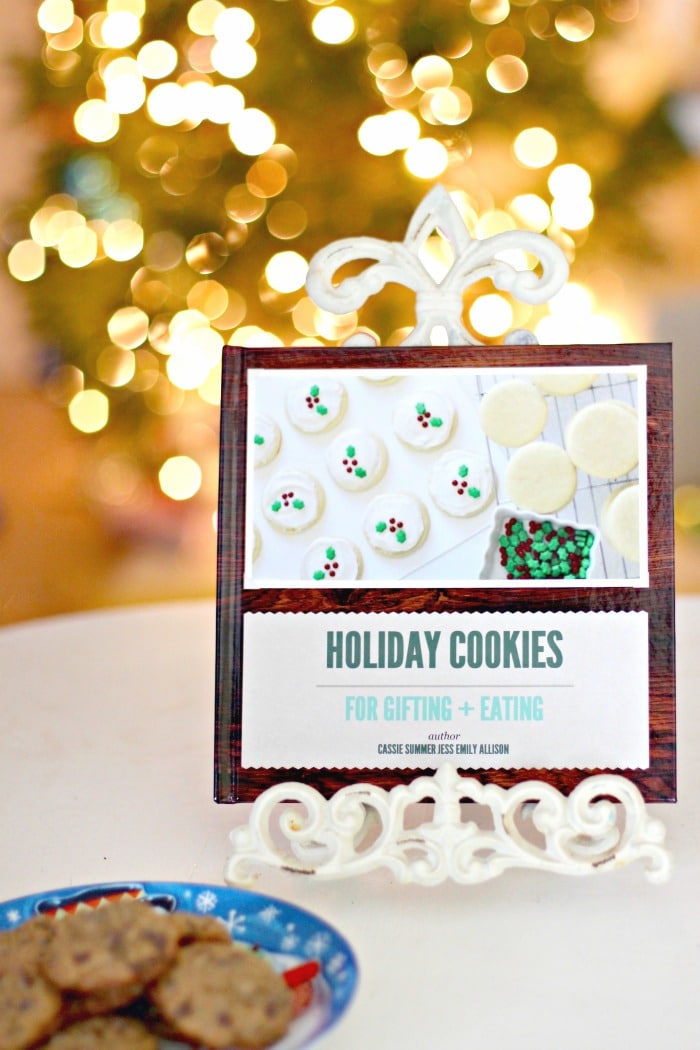 Thank you Cookbook Create for sponsoring this post, I am in love with this personalized holiday gift idea!
(Visited 1,167 time, 1 visit today)