If you are heading to Cabo any time soon you need to check out a few, if not all, of these 10 super fresh Cabo restaurants.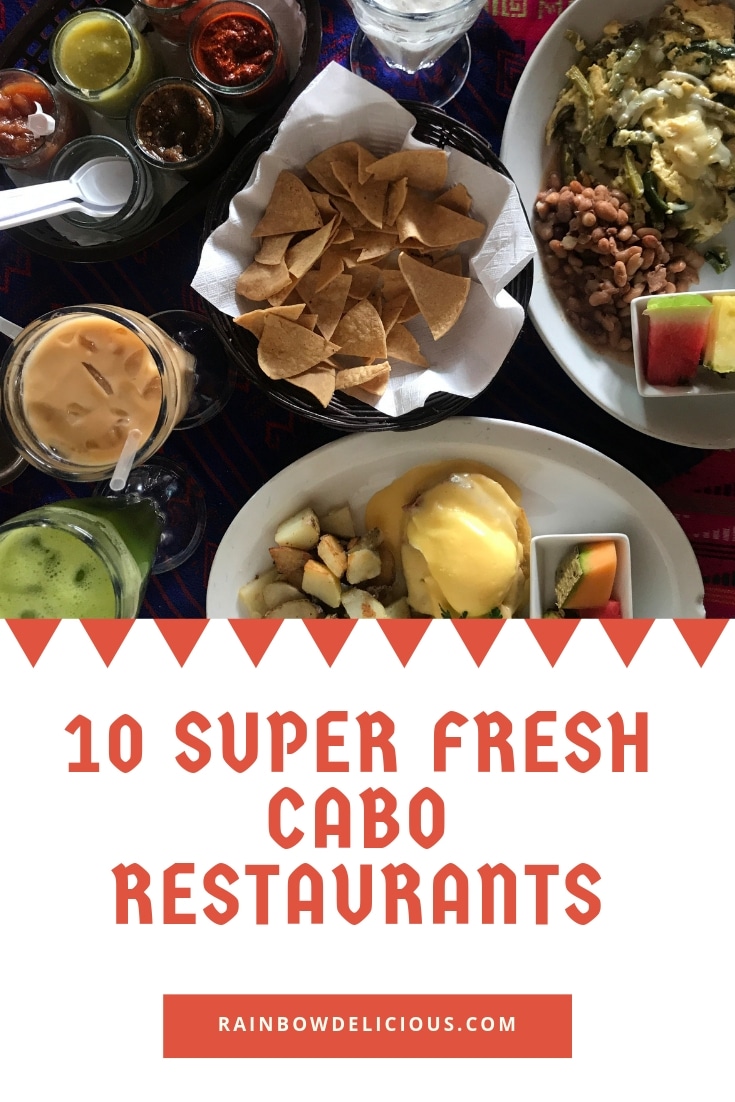 I did not expect the Cabo restaurants to be so incredibly fresh and delicious! I was there for a friend's wedding / anniversary trip and now that I'm back home in California I can't stop thinking about the food and already want to plan a trip to go back again and eat. The list of restaurants I'm sharing range in location (in Cabo San Lucas, Cabo Del San Jose, and La Paz), and also in cuisine (farm-to-table, casual smoothie bar, and festive/touristy) but they have one thing in common- they are all delicious and fresh.
10 Fresh Cabo Restaurants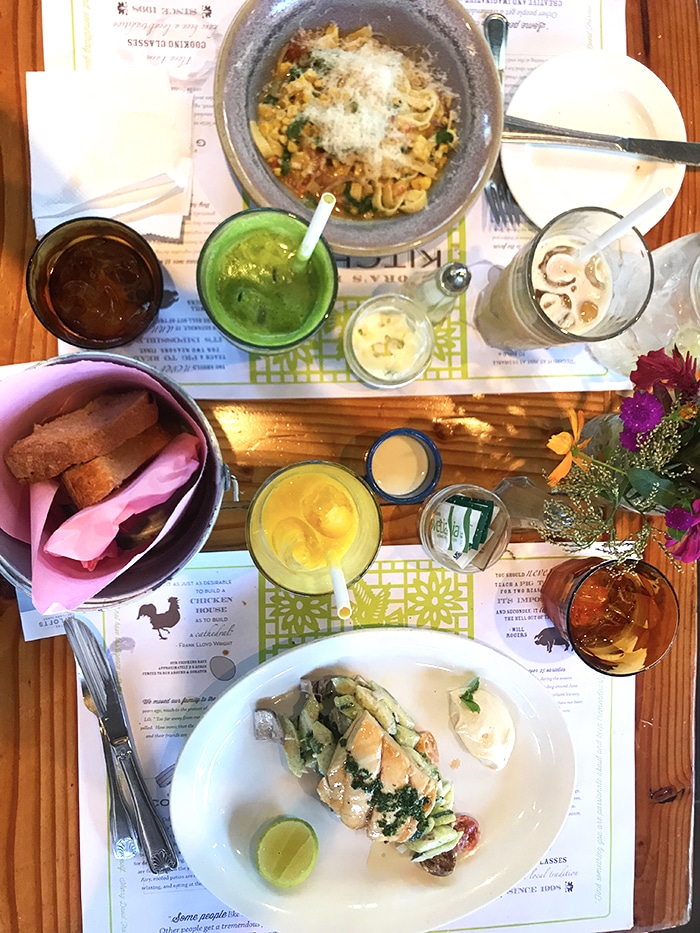 Flora Farms  in San Jose del Cabo is a must see. It is first and foremost a farm, which you can tour, but also has a restaurant, bakery, farmers market style stand with fresh produce for purchase, a spa, cooking classes (I tried to sign up, but the time that worked for me was sold out sadly), shopping center with a few cute boutiques, and most recently cottage and hayloft real estate. The whole property is beautiful and has a great vibe.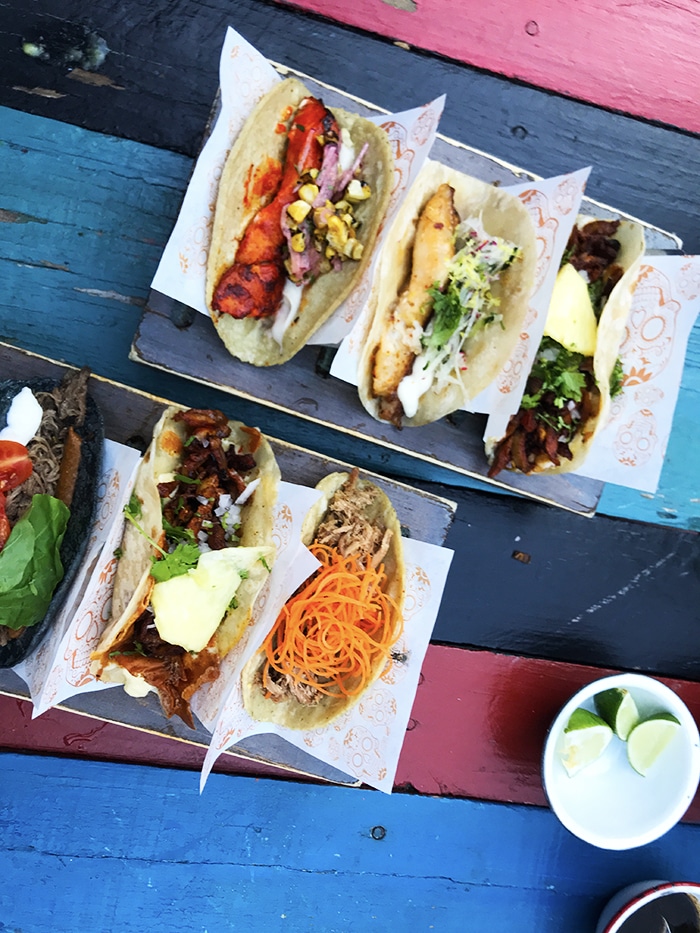 2. La Lupita Taco & Mescal  is a rustic-chic restaurant in the center of San José del Cabo and it offers hands down the best tacos I've ever had in my life. I'm only 32, but I ate tacos pretty much every Tuesday night during my five years of living in San Diego, so to me that feels like a big deal 😉 We ate here more than once, and both times ordered an embarrassing amount of tacos – we wanted to try them all. Our favorite was definitely the al pastor with fresh pineapple.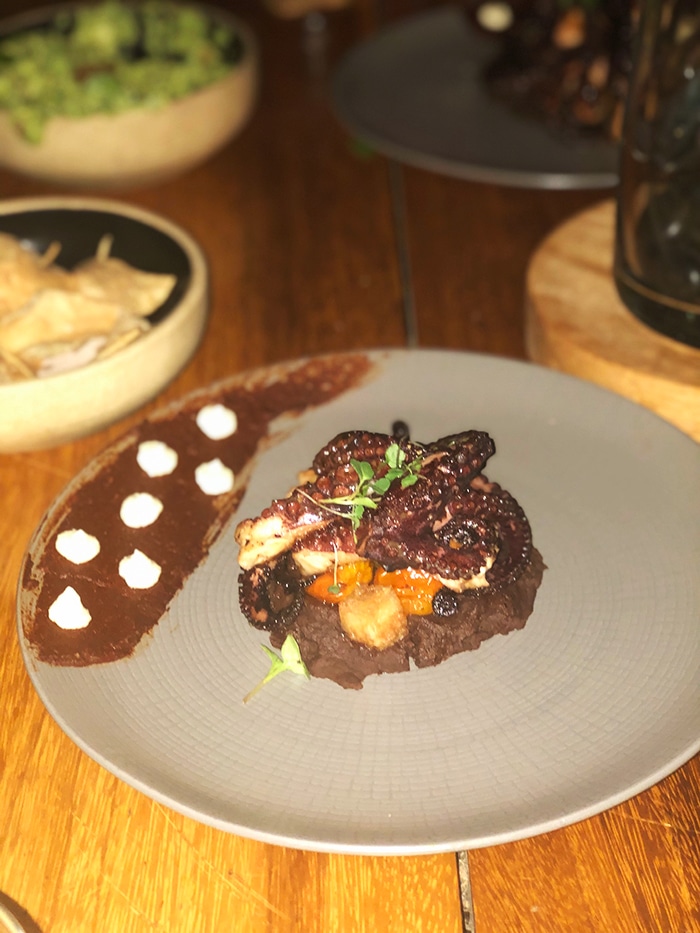 3. Acre Baja is tucked in the foothills of San Jose del Cabo, pretty much around the corner from Flora Farms and with a similar farm-to-table vibe. The 25 acres holds organic farms, treehouses & villas and a restaurant & bar. It is a beautiful and lush location everything we ordered was delicious, including this charred octopus.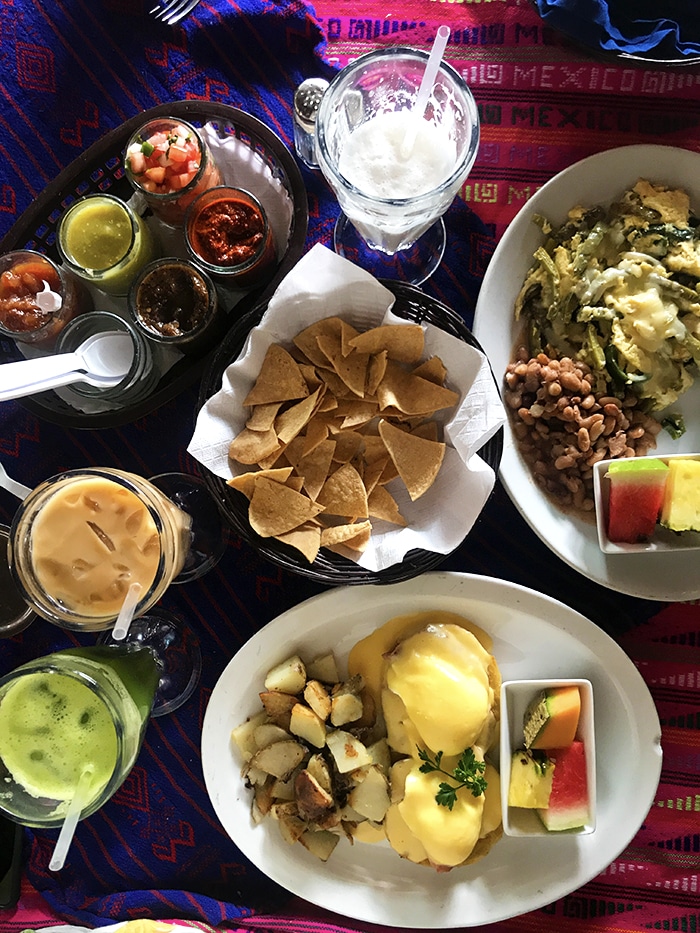 4. Mama's Royal Cafe in downtown Cabo San Lucas is a reliable brunch spot when touring downtown Cabo. The eggs Benedict, green juice, cactus omelette and chips and salsa were all delicious. Rick and I loved trying out all of the salsa and thought the "strawberry salsa" was interesting…. and then we realized it was clearly strawberry jam. Oops.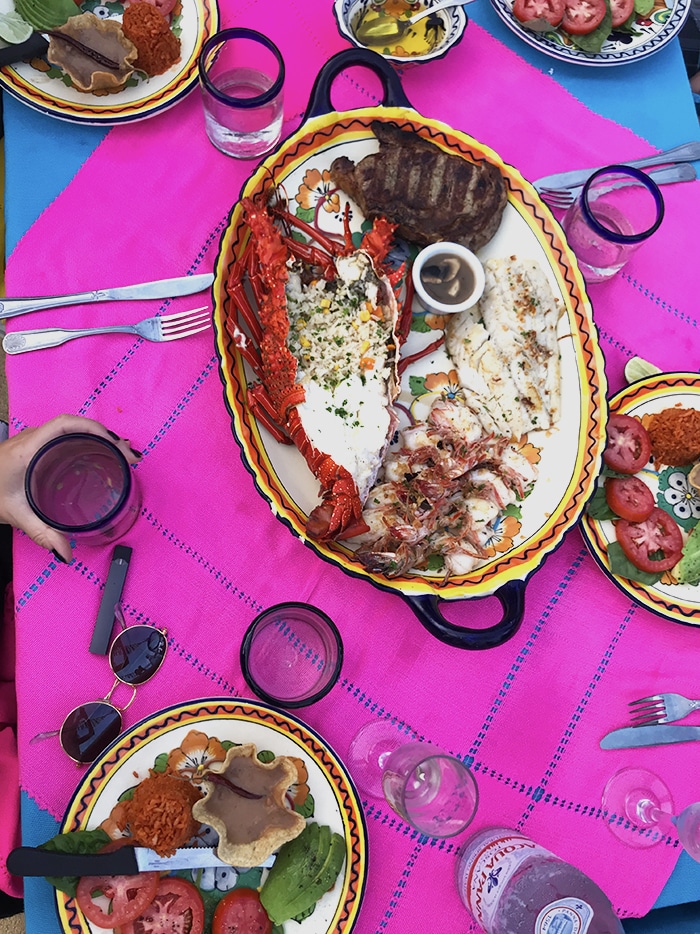 5. At The Office in Cabo San Lucas you can literally have your toes in the sand while you enjoy delicious food on brightly colored covered tables while looking out at the ocean. It is casual dining at its best and offers amazing Mexican food.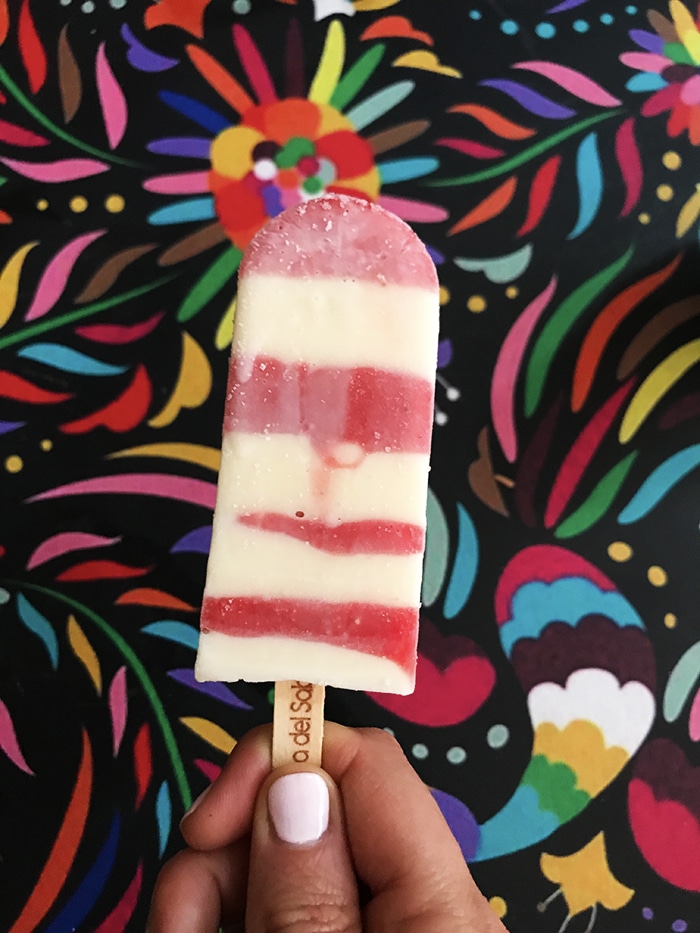 6. I read about the popsicles at El Armario cafe online so I wanted to try the locally made fresh treat for myself. I was not disappointed- if you find yourself downtown San Jose del Cabo definitely stop by.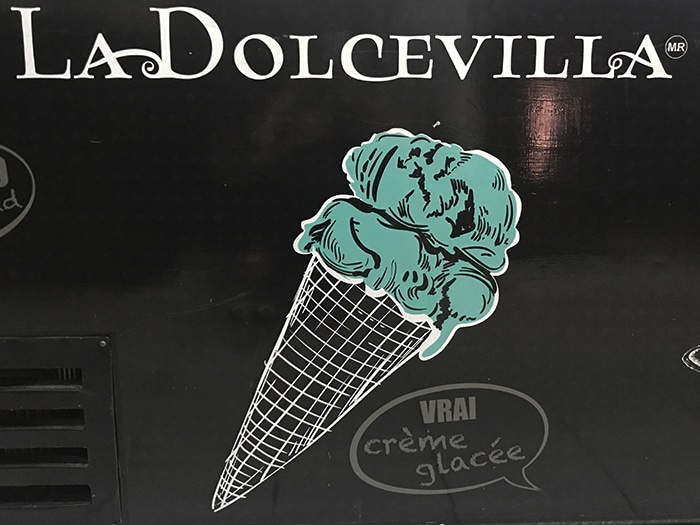 7. La Dolcevilla was a small ice cream shop recommended by locals near where we stayed. My husband's guilty pleasure is ice cream, and lots of it so we went here almost every night. They had really interesting flavors like elote corn and queso cheese, but my fave was their mint chocolate.

8. Bar Esquina was perfect for a little smoothie break while exploring downtown Cabo San Lucas. The venue is warm and welcoming and while we only had time to grab smoothies if I go back I'd love to try out their restaurant as well.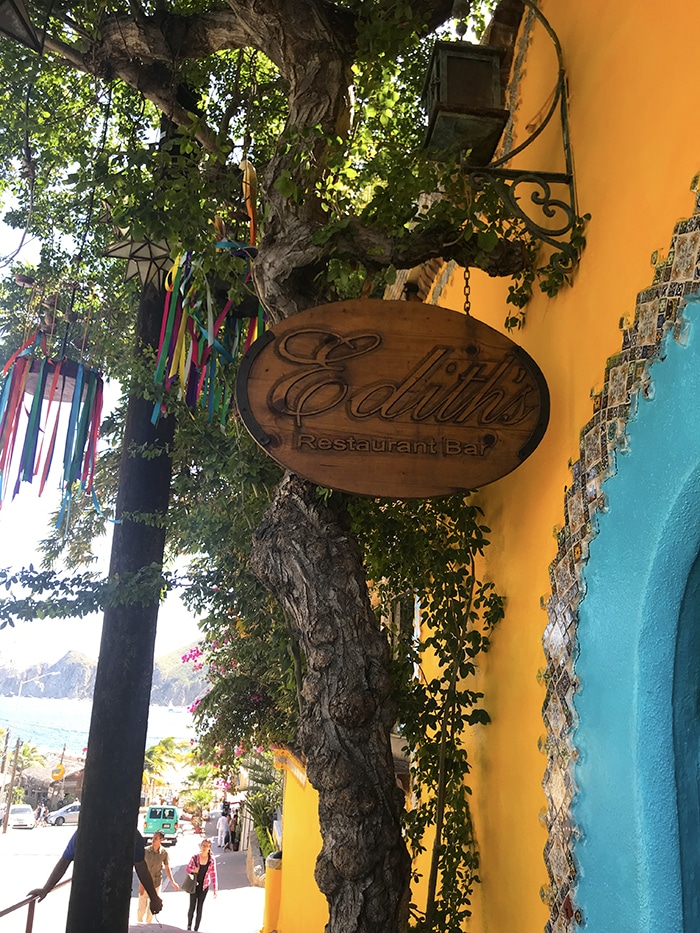 9. I was really bummed because when we tried to go to Edith's it was closed, but I have heard such good things and want to go here when I come back.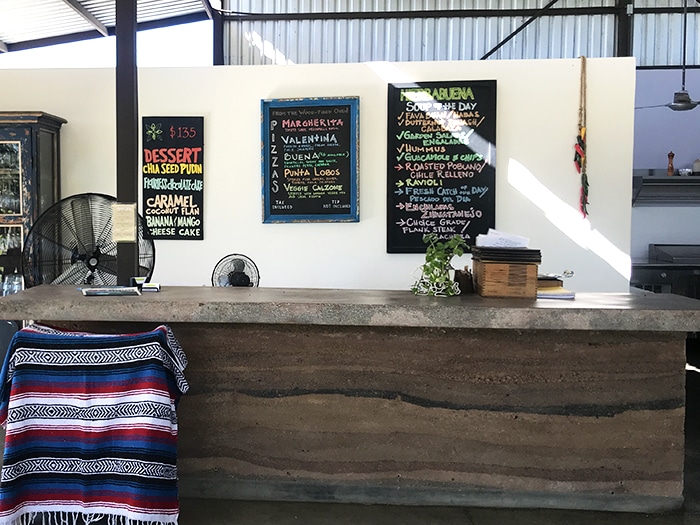 10. Herba Buena  restaurant in La Paz  was another failed attempt for us because the day we were adventuring through La Paz happened to be the restaurant's day off (I think it was a Tuesday). We were still able to walk the grounds and check out the vibe and menu, It is another farm-to-table restuarant, with the farm literally surrounding the restaurant. They serve wood-fired pizzas, soups, salads, and more.
I hope you enjoy these fresh Cabo restaurants!
Are you planning a trip to Columbia? Check out these Cartagena hot spots!
You might also enjoy these top 10 salsa recipes.
If you try any of these fresh Cabo restaurants please share on instagram using hashtag #rainbowdelicious & and tag me at @rainbowdelicious , I'd love to see which Cabo restaurants you try!

Some links on this site are affiliate links and I may earn a small commission at no cost to you. Thank you!
(Visited 621 time, 1 visit today)