The Fall dinner recipes I'm sharing this week are a great mix of healthy and filling. This week I was one hungry girl because Cash is getting huge and nursing A TON. His double chin is forming quite nicely as evidenced in the picture below. I forgot how hungry I get when I'm nursing and this has caused me to get back into the kitchen to cook.  I really enjoyed all the dishes in this week's meal plan and I hope you do too, click here for the grocery shopping list.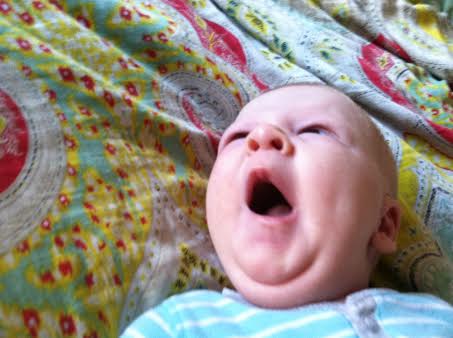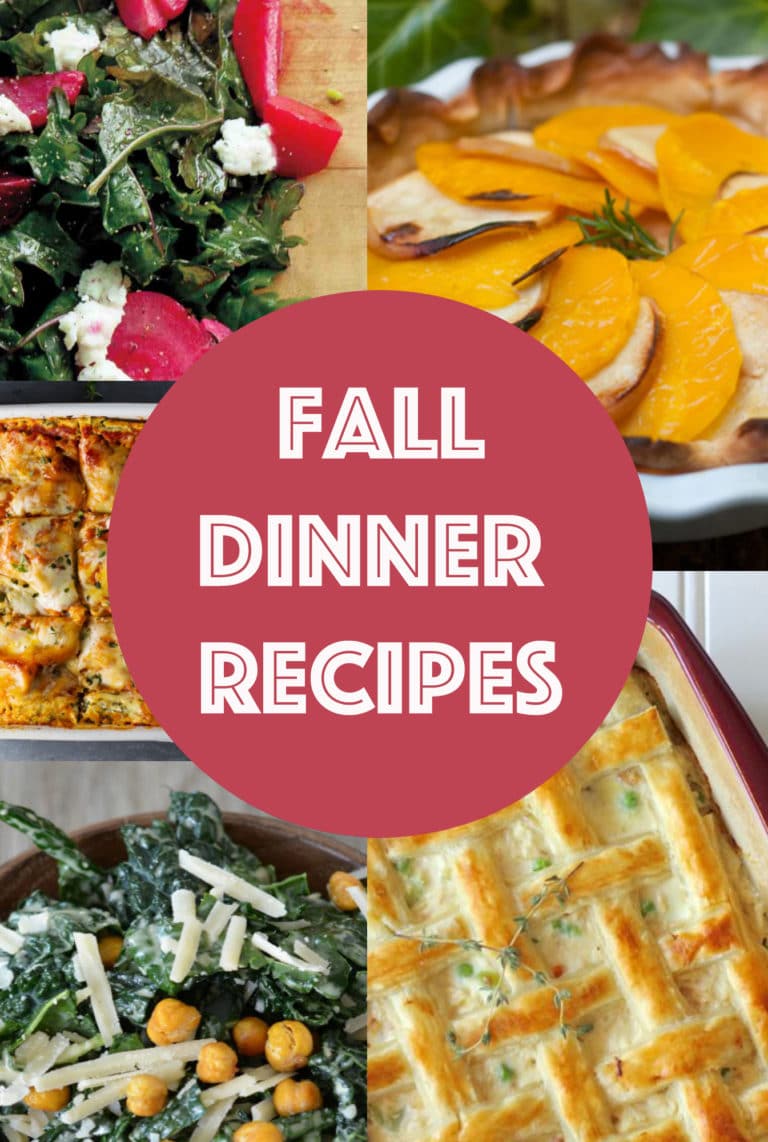 Fall Dinner Recipes
Skinny Spinach Lasagna from Pinch of Yum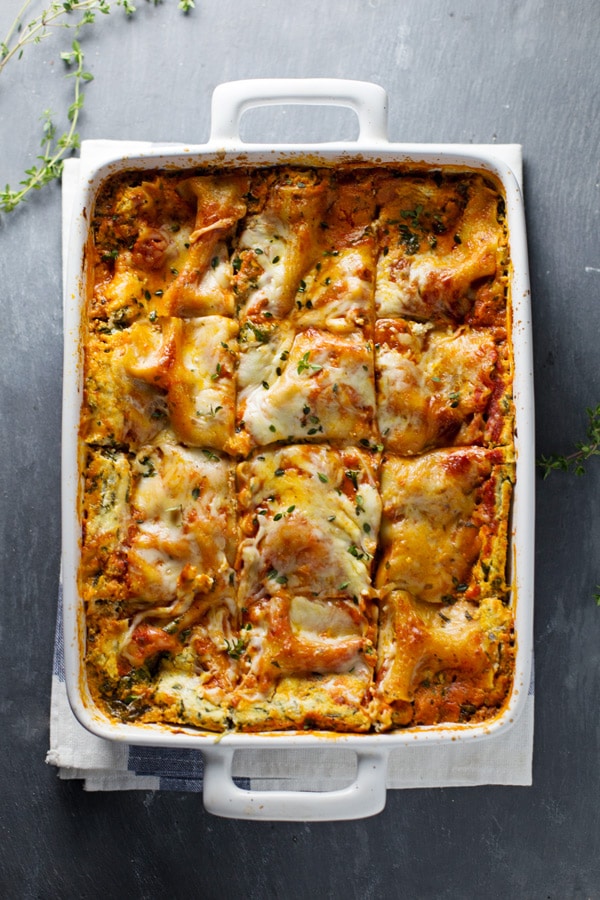 Prep Time: 20 minutes  Cook Time: 50 minutes Total Time:  1 hour 10 minutes
Ingredients: butter, garlic, fresh thyme, fresh spinach, ricotta cheese, egg, salt, nutmeg, lemon juice, no-boil lasagna noodles, marinara sauce, shredded mozzarella.
As far as lasagna goes, this recipe was pretty easy since you use no-boil lasagnas and jarred marinara sauce.  I used collard greens from my garden instead of fresh spinach and it turned out delicious. I also added some extra garlic.
Butternut Apple Tart from Forest Feast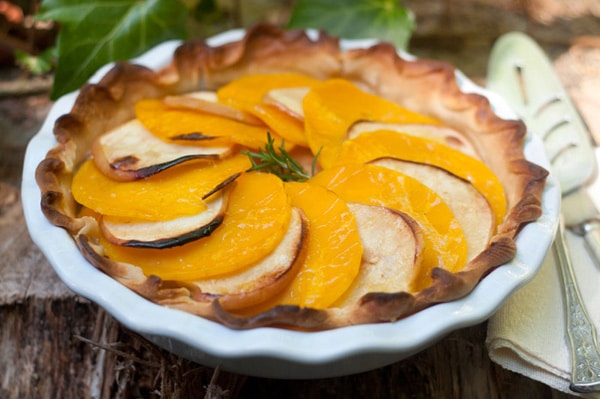 Prep Time: 15 minutes  Cook Time: 45 minutes Total Time:  1 hour
Ingredients: pie crust, onion, rosemary, ricotta, egg, apples, butternut squash.
I loved this tart and especially love the presentation.  I made two batches, one in a circular pie dish and one in a square pan.  Rick hates rosemary so I used fresh oregano instead.  I think that a little parmesan cheese on top would be delicious on this dish too, I will try it next time I make this.
Chicken Pot Pie from Lovely Little Kitchen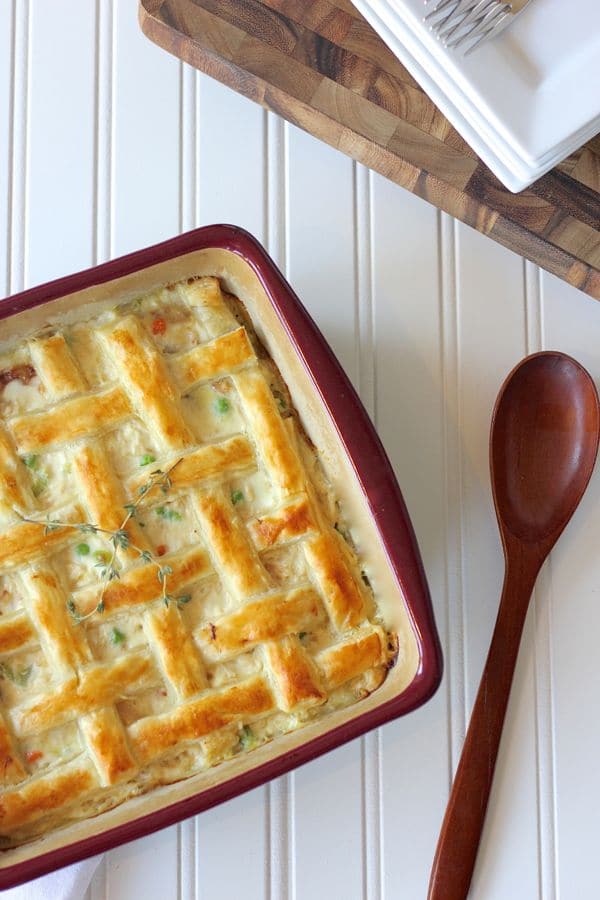 Prep Time: 10 minutes  Cook Time: 45 minutes Total Time:  55 minutes
Ingredients: butter, onion, celery, carrot, salt, flour, milk, heavy cream, "better than bullion," chicken, frozen peas, thyme, puff pastry, egg.
My SIL Meg made a delicious chicken pot pie last time she hosted dinner at her house and it was so good that I've been craving the dish ever since. This recipe was relatively simple and turned out delicious. I doubled it thinking it would make great leftovers but none made it to the next day.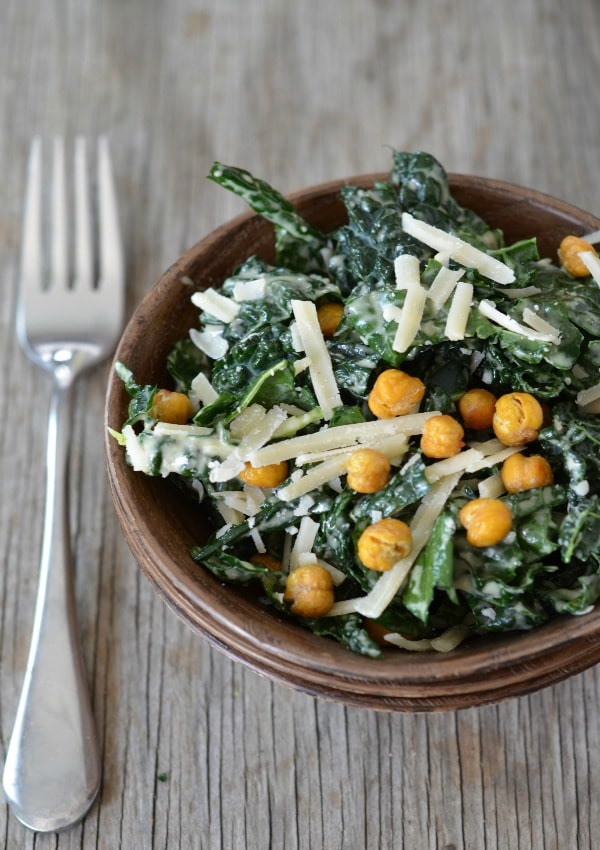 Kale Caesar salad with Crispy Garbanzo Beans Croutons
Prep Time: 10 minutes  Cook Time: 35 minutes Total Time:  45 minutes
Ingredients: caesar dressing, garbanzo beans, olive oil, salt and pepper, lacianto kale, parmesan cheese.
There is a caesar dressing recipe included in the above link but I'm partial to store-bought Kraft brand Caesar dressing… a guilty pleasure of mine. I know that it is a highly processed dressing but I like it so much more than any of the organic, "natural," or homemade Caesar dressings I have tried so I stick with it. I love this salad so much that I made it three times this last week. I can't get enough roasted garbanzo beans, they are so good! I think the recipe intends for the garbanzo beans to be crispy, but I cook mine for only about 20 minutes which leaves them soft versus crispy.
Beet and Kale Goat Cheese Salad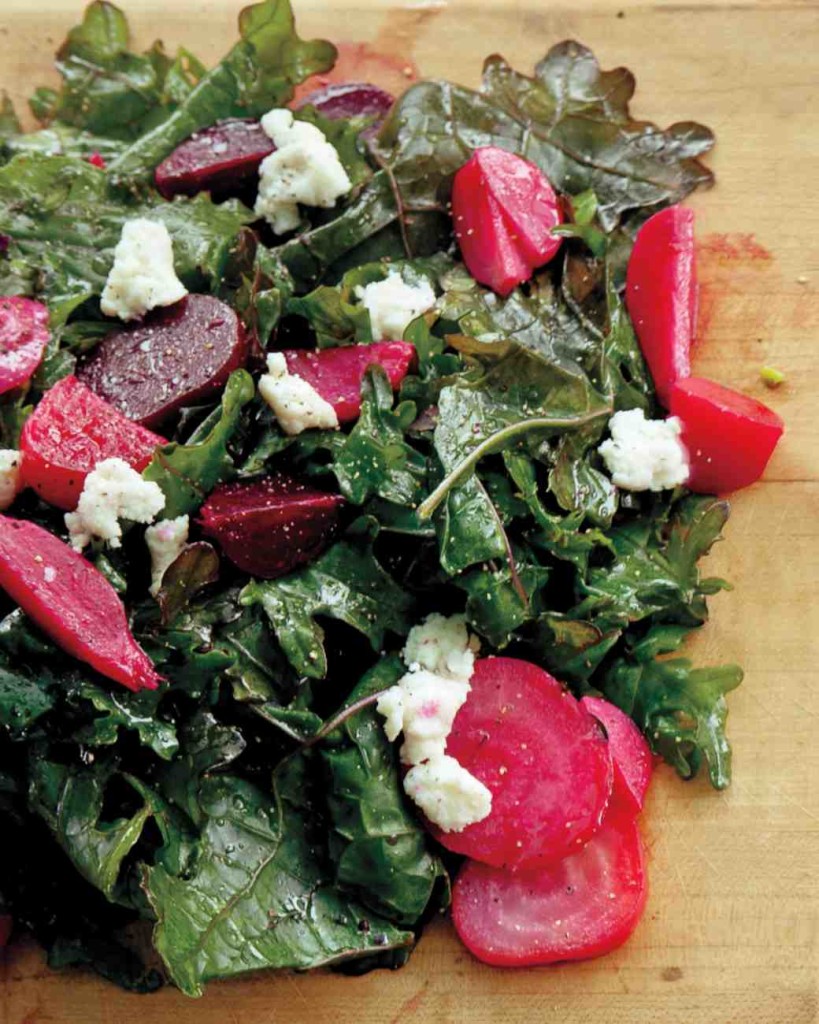 Prep Time: 15 minutes  Cook Time: 15 minutes Total Time: 30 minutes
Ingredients: red beets, chioggia beets, olive oil, red-wine vinegar, red Russian kale, fresh lemon juice, mild goat cheese.
If you love beets than you will love this salad! This recipe calls for boiling the beets instead of roasting them so it is a pretty easy salad to put together and has a great fresh taste. You could throw a handful of nuts in there to make it a little heartier.
(Visited 3,650 time, 1 visit today)